A crunchy churro baked in your oven . . . and in 15 minutes or less! Enjoy all of the cinnamon, sugar and wonderfully buttery flaky layers without having to fry them (and they taste as good as a fried churro!).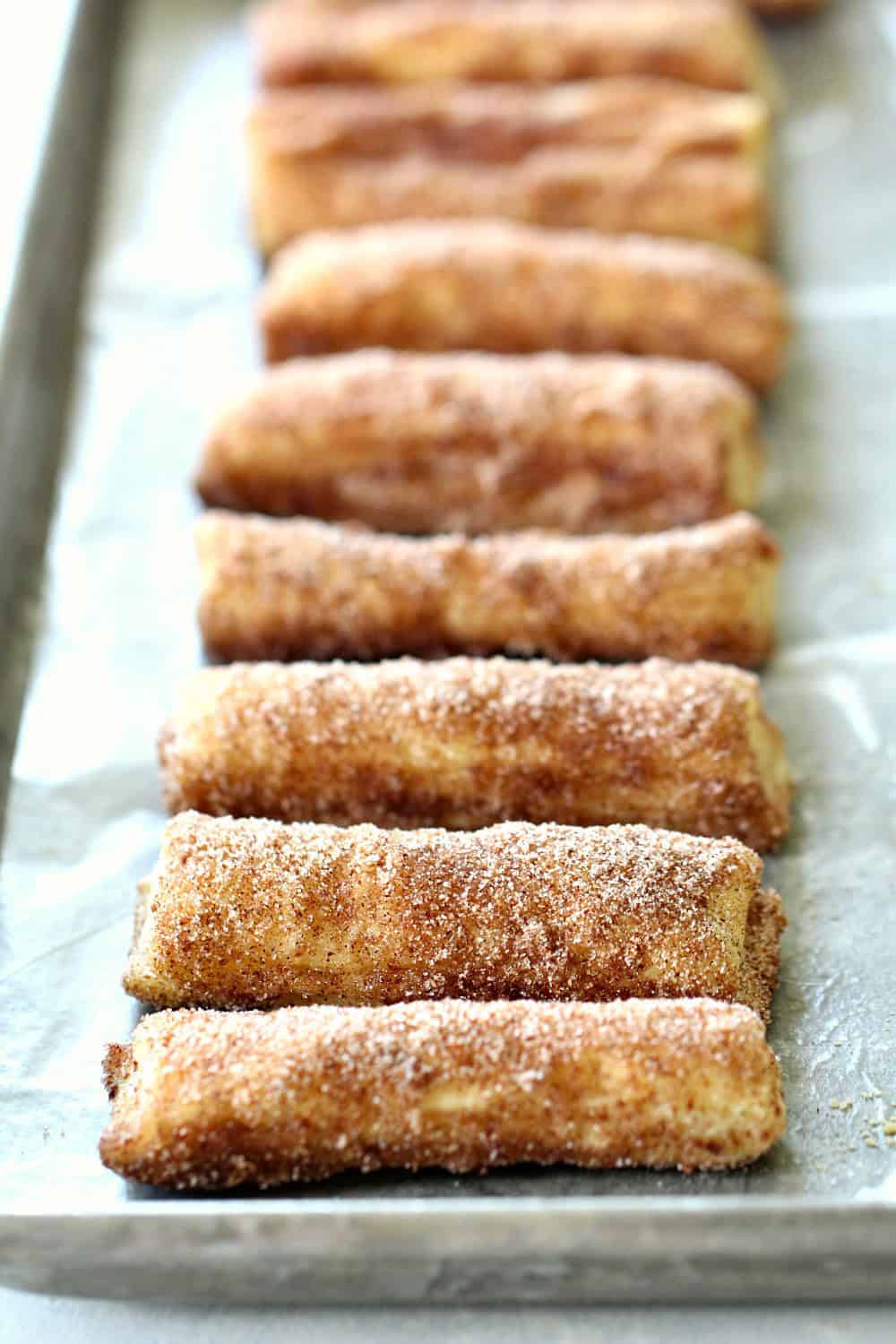 We love all things churro on our website (have you tried our Cinnamon Churro Chex Mix?! It's amazing!), but this is my favorite churro recipe that I make. You'll love these Puff Pastry Baked Churro Recipe or (Cheater Churros)!
WHAT IS A CHURRO?
A churro is a fried-dough pastry. They are a traditional dessert in Spain and Portugal, but they are also very popular in the United States as well!
They can be thick or thin, but they are usually covered in a sugar coating.
Many people like to dip their churros in hot chocolate, dulce de leche, coffee, or even a chocolate dip.
Related Article: Easy Blackberry and Cream Cheese Danish made with a puff pastry!
RELATED RECIPE: IF YOU LOVE CHURROS, YOU NEED TO CHECK OUT OUR CHURRO WAFFLES!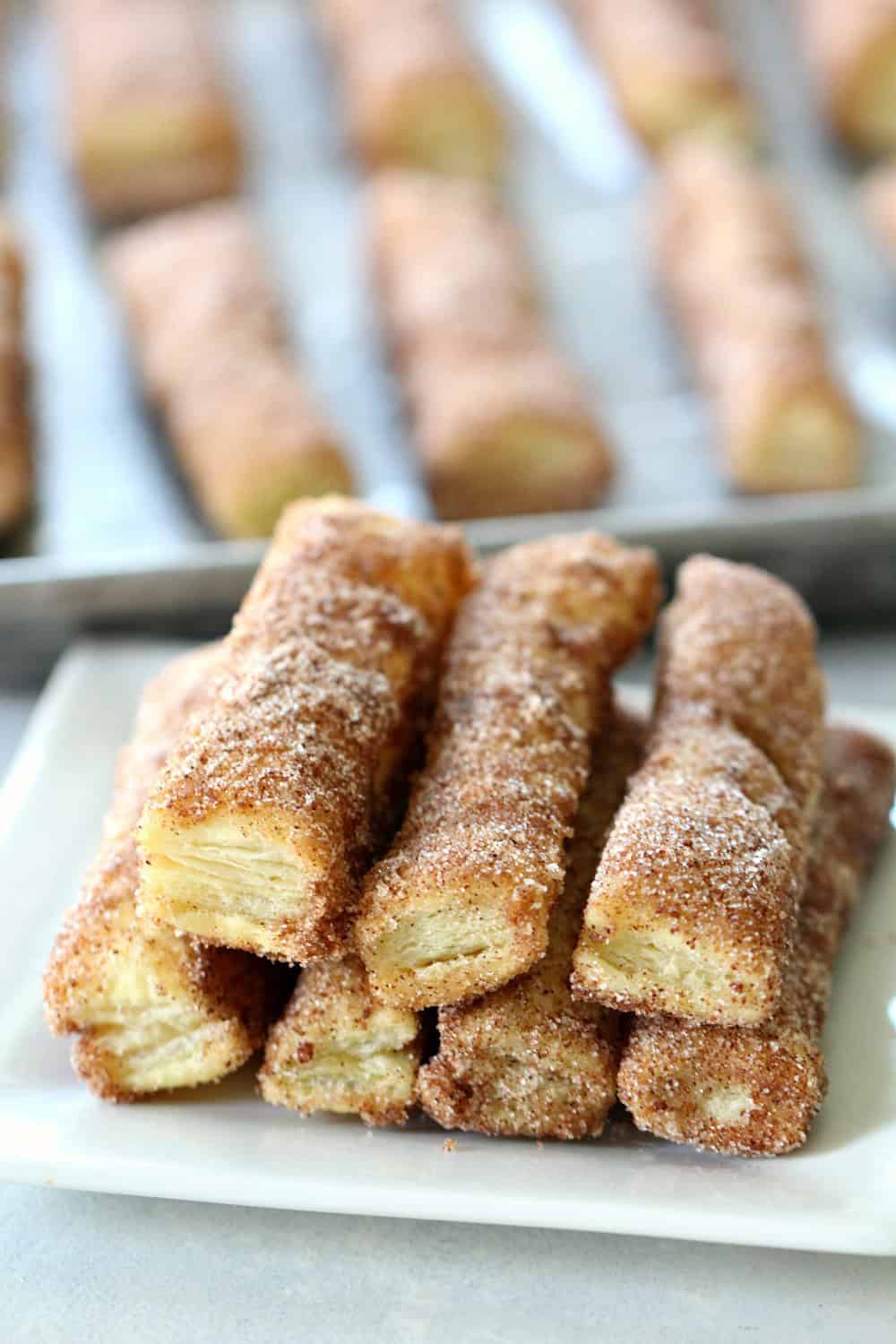 Ingredients needed for baked churros:
Frozen puff pastry sheet (I found them in the dessert freezer section of my grocery store)
Sugar
Cinnamon
Butter