With this creamy chicken and rice casserole skillet recipe, you can get all you need in one dish. It has deliciously tender chicken, tons of veggies and of course you cannot forget the rice and cheese!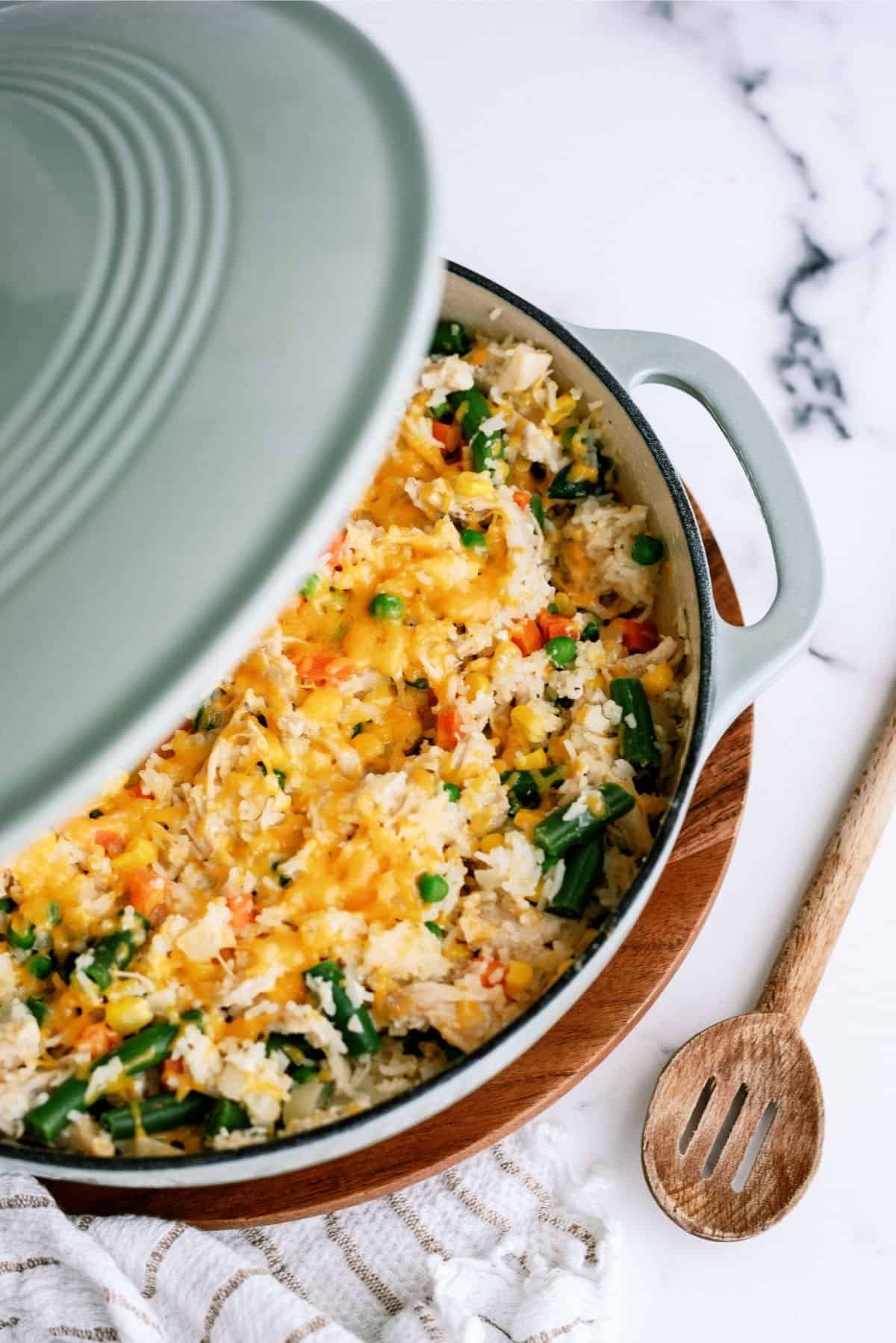 Creamy chicken and rice casserole skillet recipe is the best comfort you can make in the form of a casserole. Probably even the best one pot recipe you'll come across on Pinterest. 😉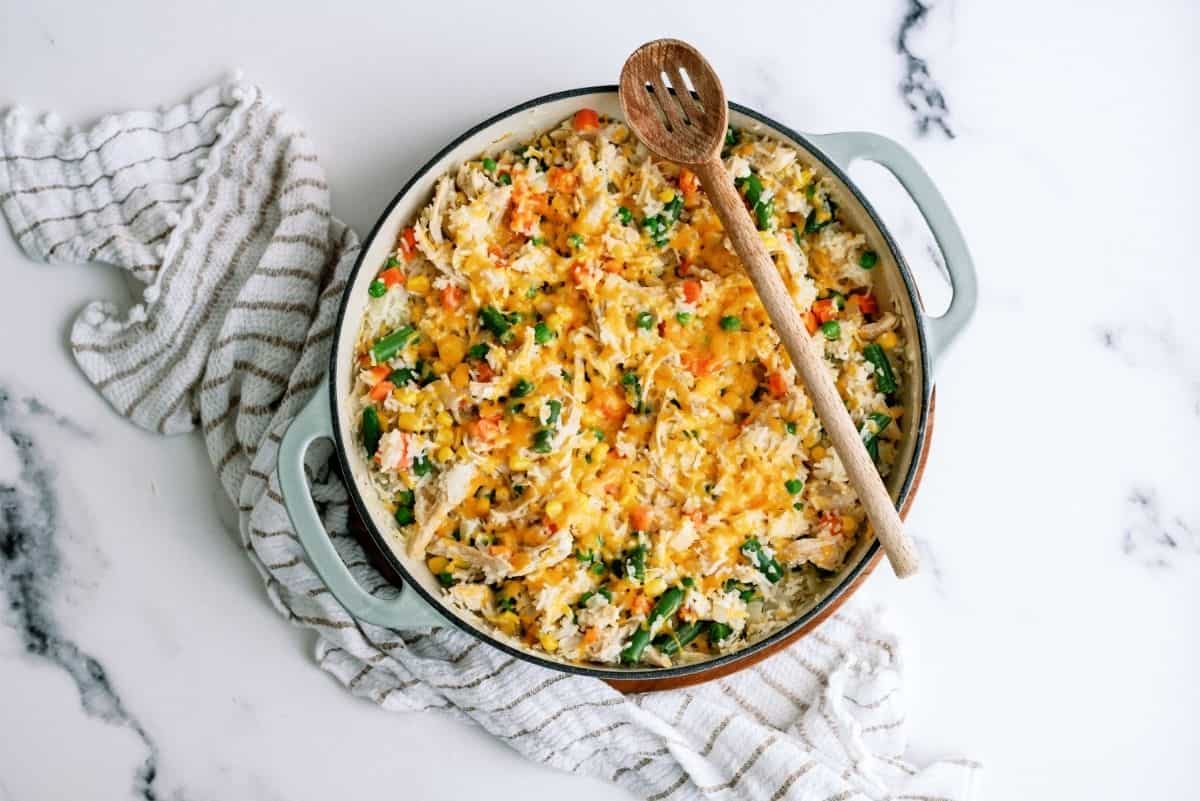 This is a favorite family dinner recipe that everyone loves. My kids love all the chicken, cheese, and rice. And I love that they are getting their vegetables at the same time.
For this chicken and rice recipe, you can make everything in just one skillet, which saves you a lot of dishes you would have had to do later.
While you could serve this all by itself, you can always add more! We like to serve this with either our Easy Homemade Rolls, Garlic Parmesan Skillet Rolls, or my favorite Apple Cranberry Walnut Green Chopped Salad Recipe.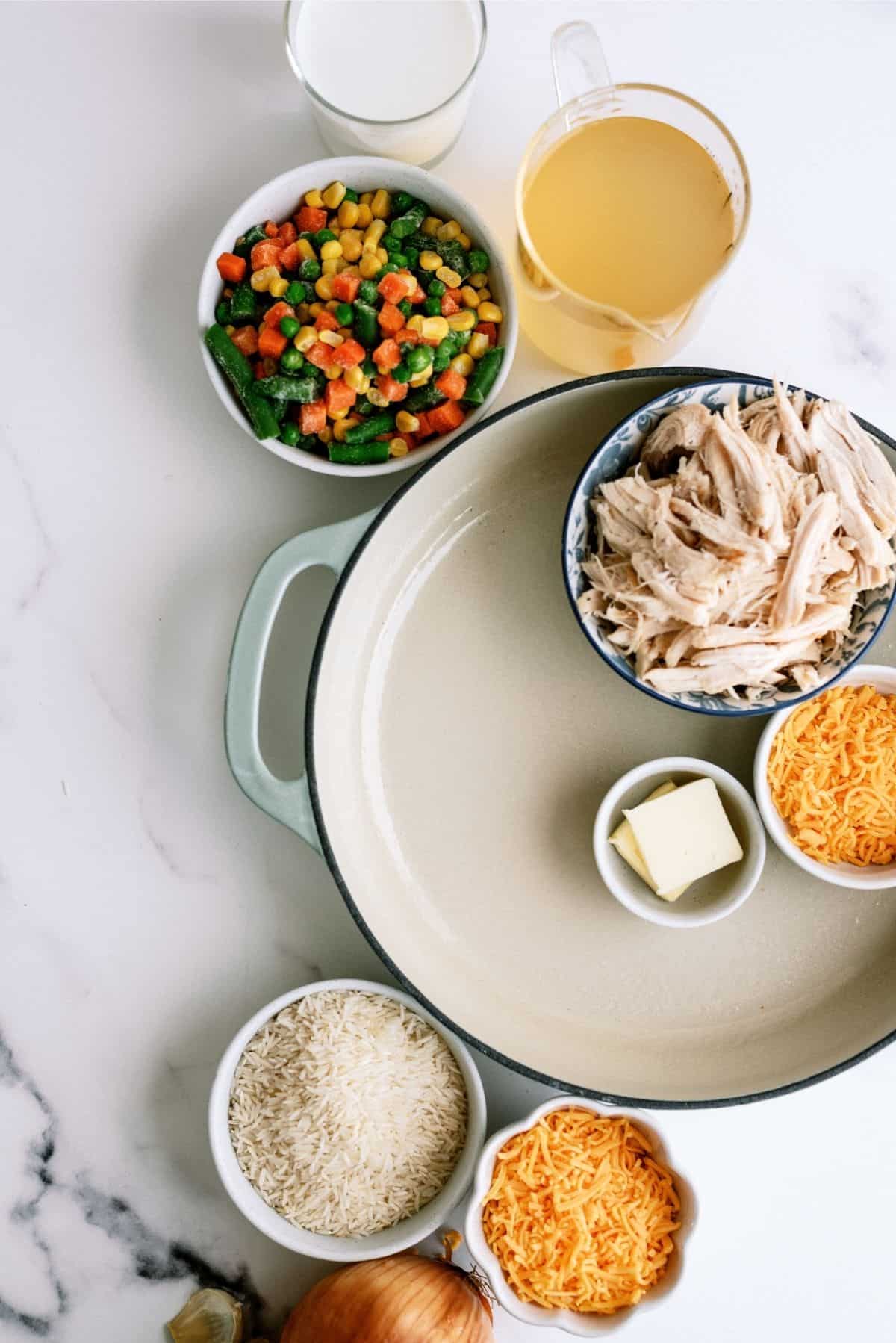 Ingredients Needed For Our Creamy Chicken and Rice Casserole Skillet Recipe:
Unsalted butter
Diced onion
Dried thyme
Salt
Long-grain white rice
Minced garlic
Chicken broth
Milk
Ground pepper
Shredded chicken
Frozen mixed vegetables
Shredded sharp cheddar cheese
How To Make Our Creamy Chicken and Rice Casserole Skillet Recipe:
In the bottom of a large skillet pan, melt your unsalted butter over medium heat.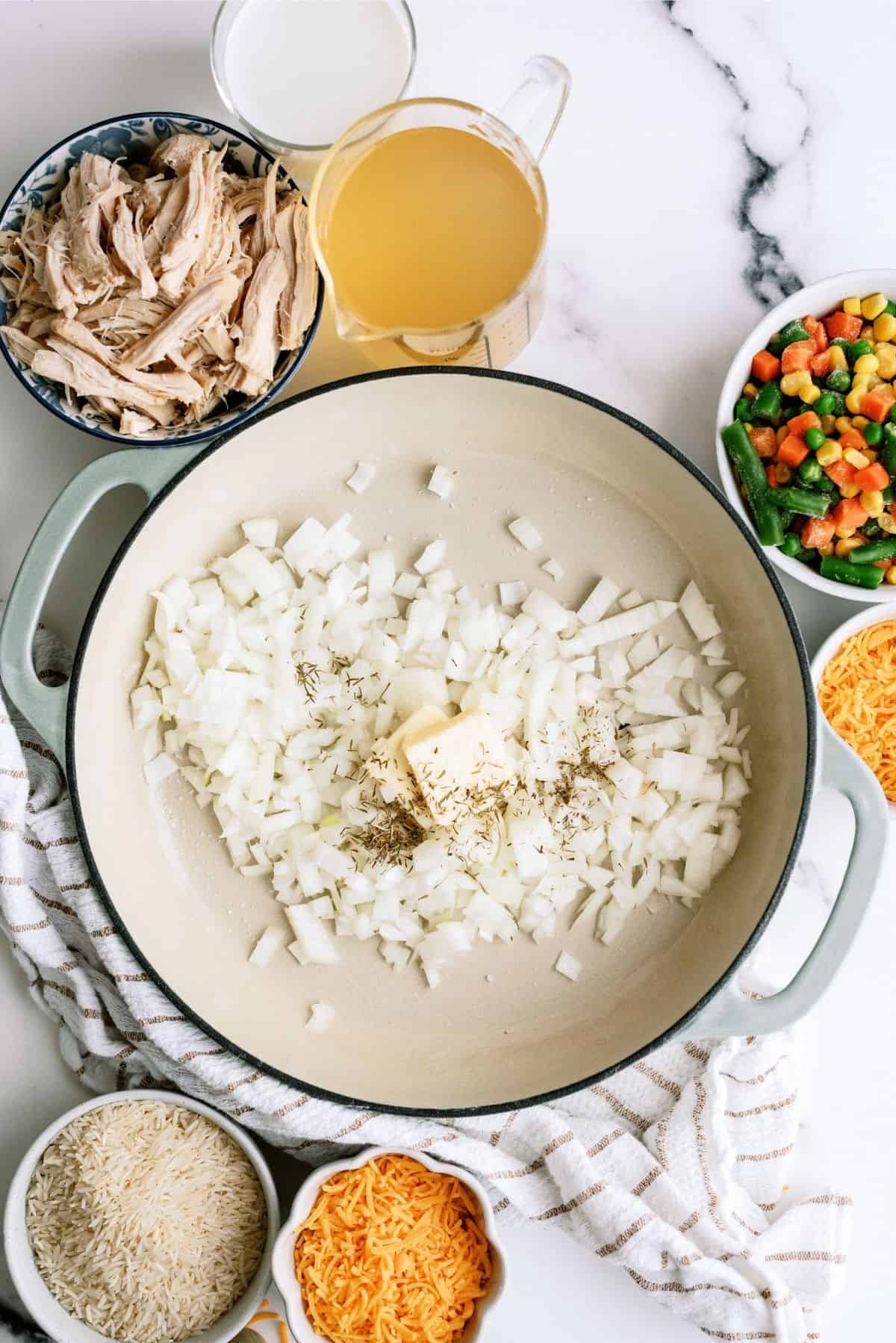 Then, add in the diced onion, dried thyme, and a ½ teaspoon of salt.
Stir everything together and then continue stirring occasionally until the onion begins to get tender. This should take about 6 minutes or so.
Then, add in the uncooked rice and minced garlic. Let it cook for about 1 minute while continuing to stir occasionally.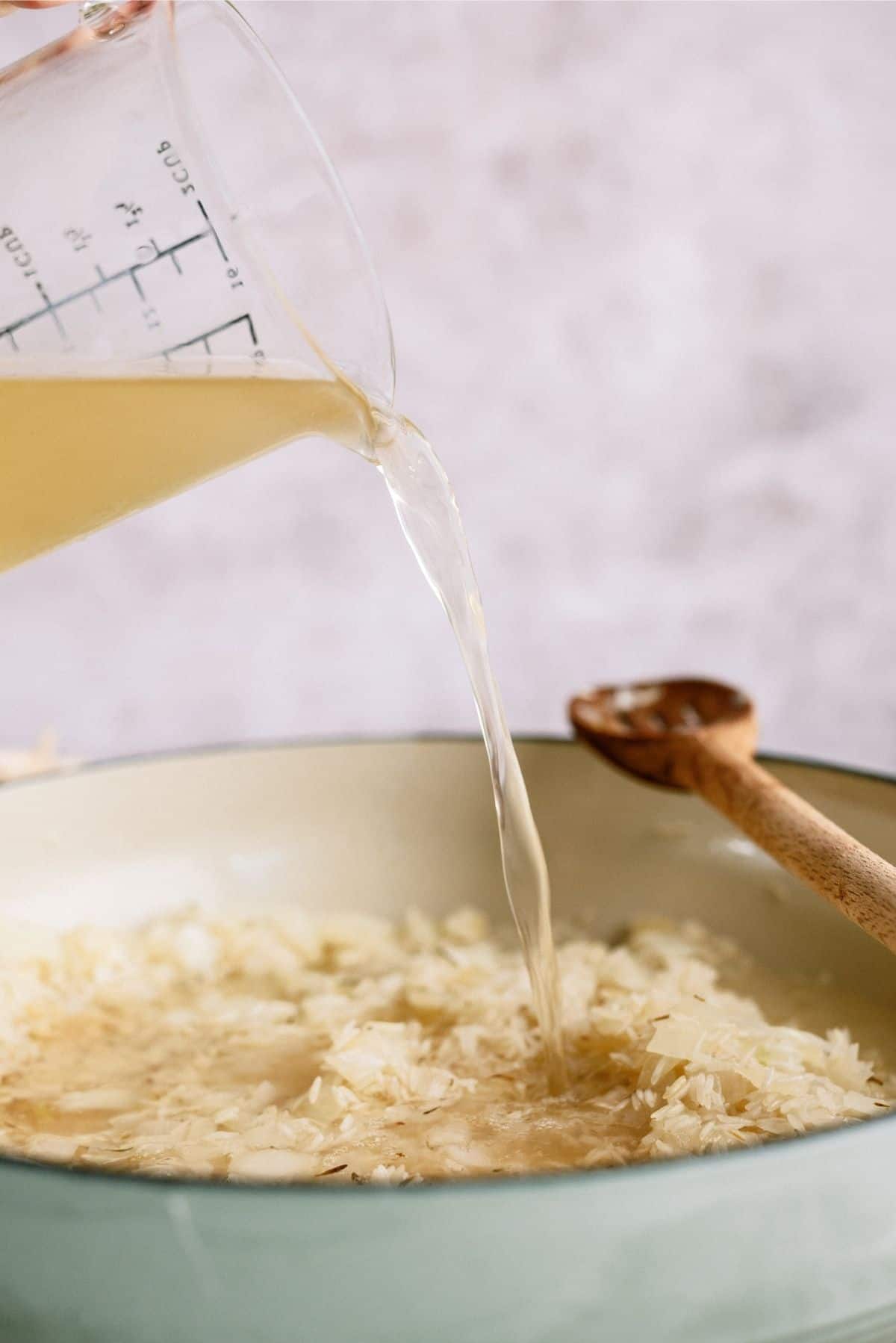 Next, add in the chicken broth, milk, and the remaining salt, then stir it all together.
Now add in salt and pepper to your liking.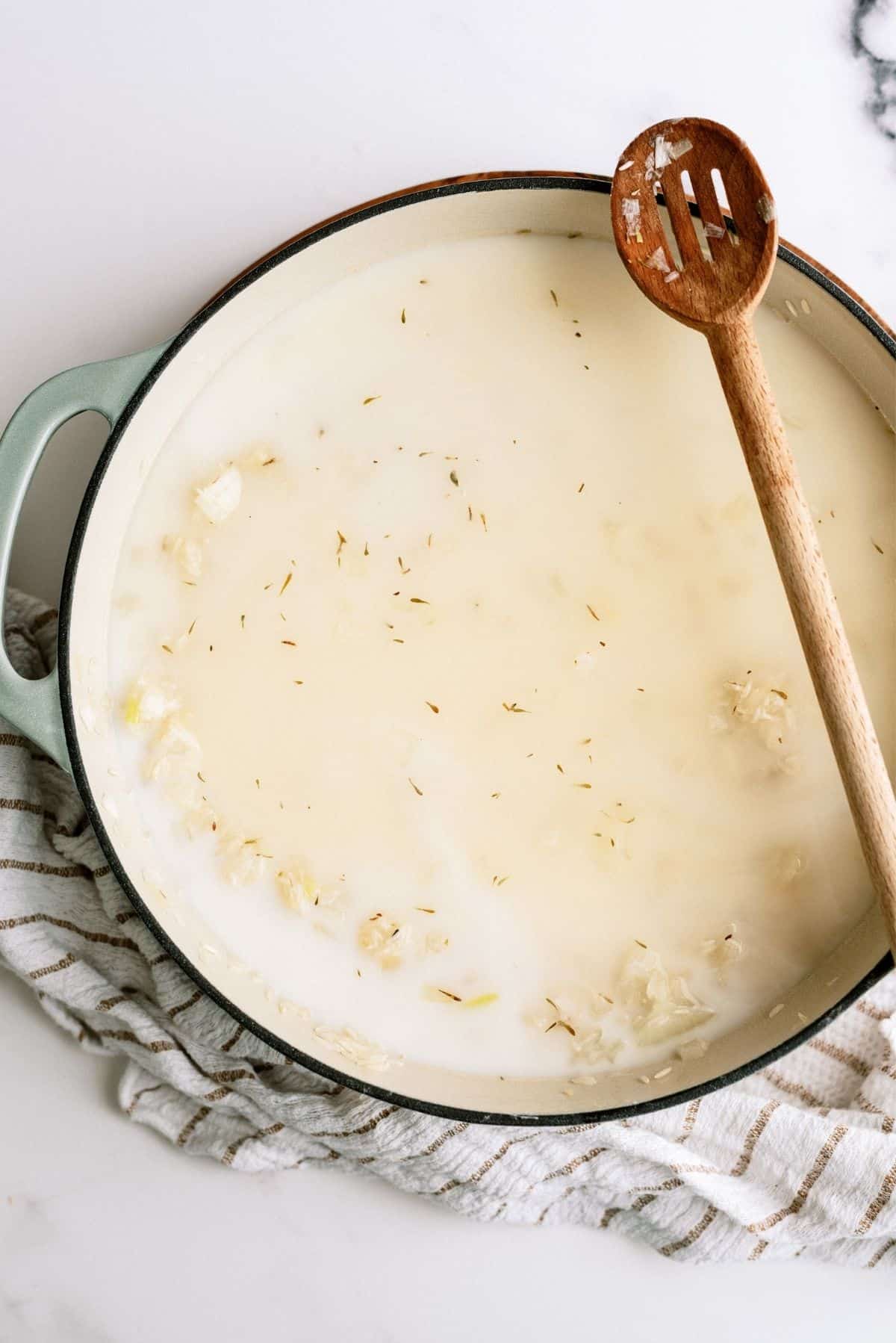 Bring everything in the skillet to a boil, stirring everything to keep the rice from sticking to the bottom of the skillet.
After the ingredients begin to boil, add in the shredded chicken and then let it all boil again.
Once it has reached a boil, reduce the heat to medium-low and cover the skillet with a lid and let everything simmer until the liquid is absorbed and the rice is tender. This will take about 15-18 minutes or so.
NOTE: Simmering without the lid will make the rice take a lot longer to cook since it will not be steamed at the same time.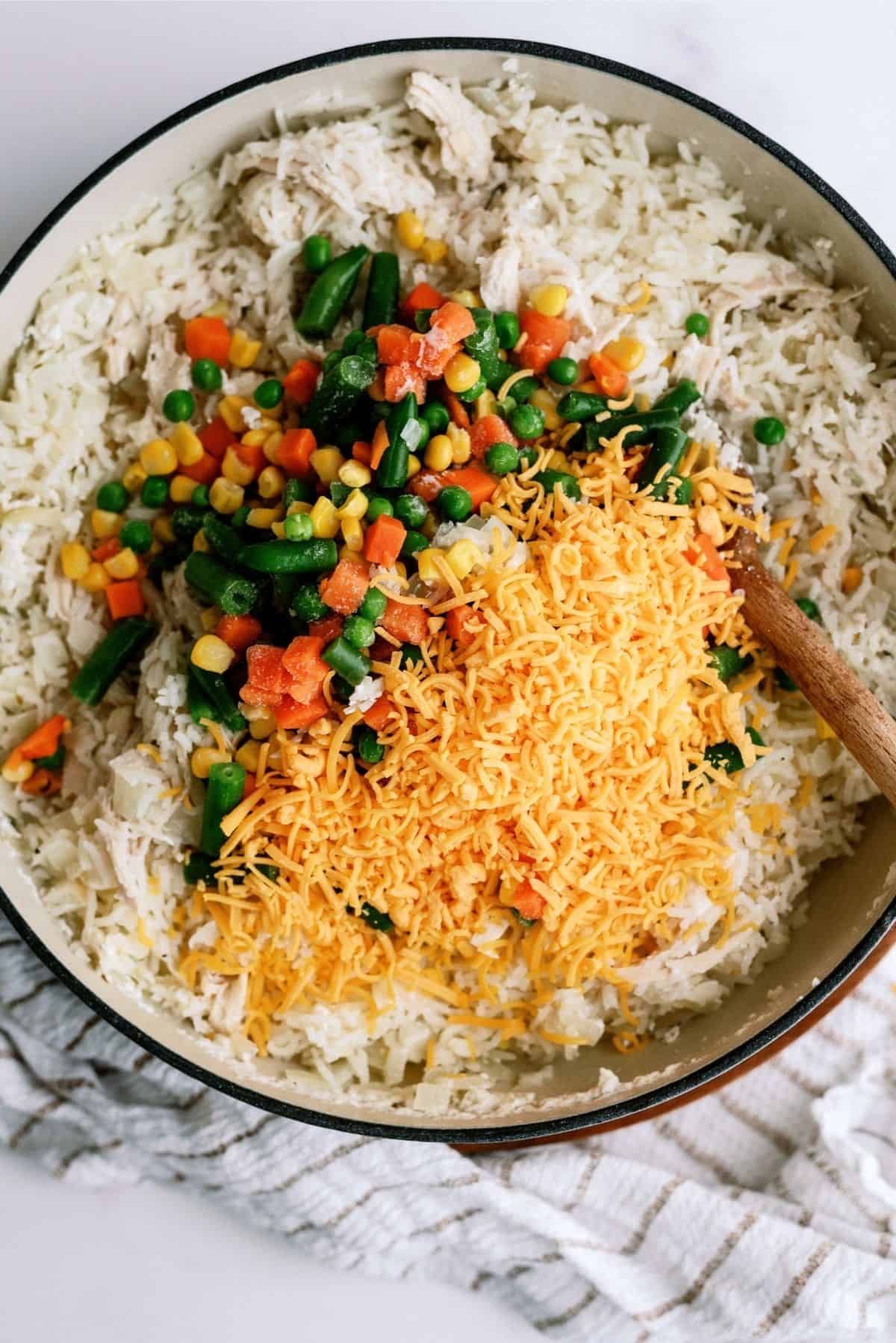 After the liquid is absorbed, remove the skillet from the heat and stir in the frozen vegetables and 1 cup of shredded cheddar cheese.
You can also add more salt and pepper in this step if you think it needs it.
Now, top the casserole with the remaining cheese and place the lid back on to let the cheese melt and the rice continue to cook. This should take about 5 minutes.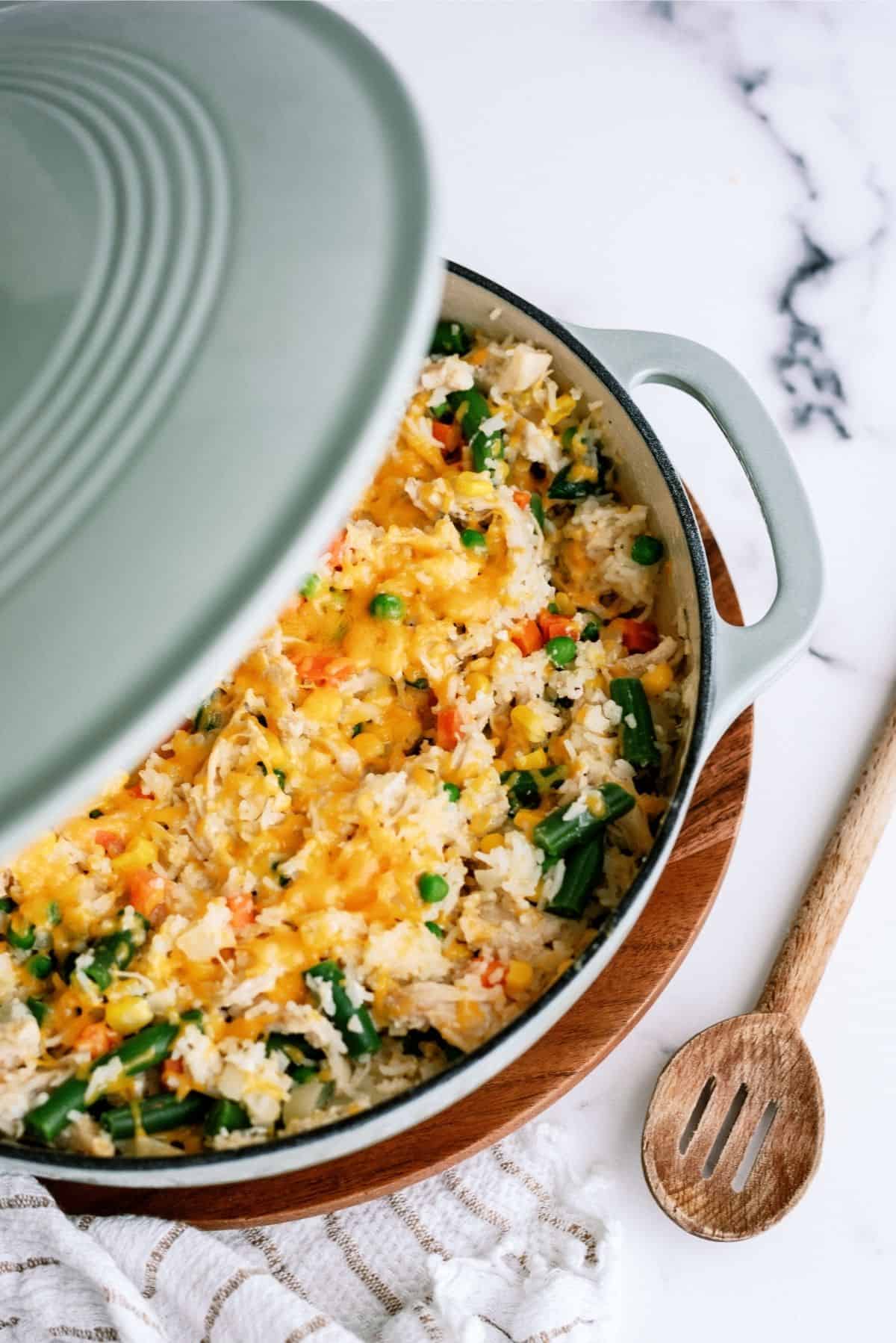 Then, just serve it up and enjoy!
To Make This One Pot Recipe You Will Need:
Cutting board
Knife
Large skillet with lid (THIS is a great one!)
Spatula