A quick and easy side dish that is chuck full of veggies, but doesn't taste like it? Sign us up. Our Spanish Cauliflower rice is the perfect low-carb compliment to any Spanish main dish.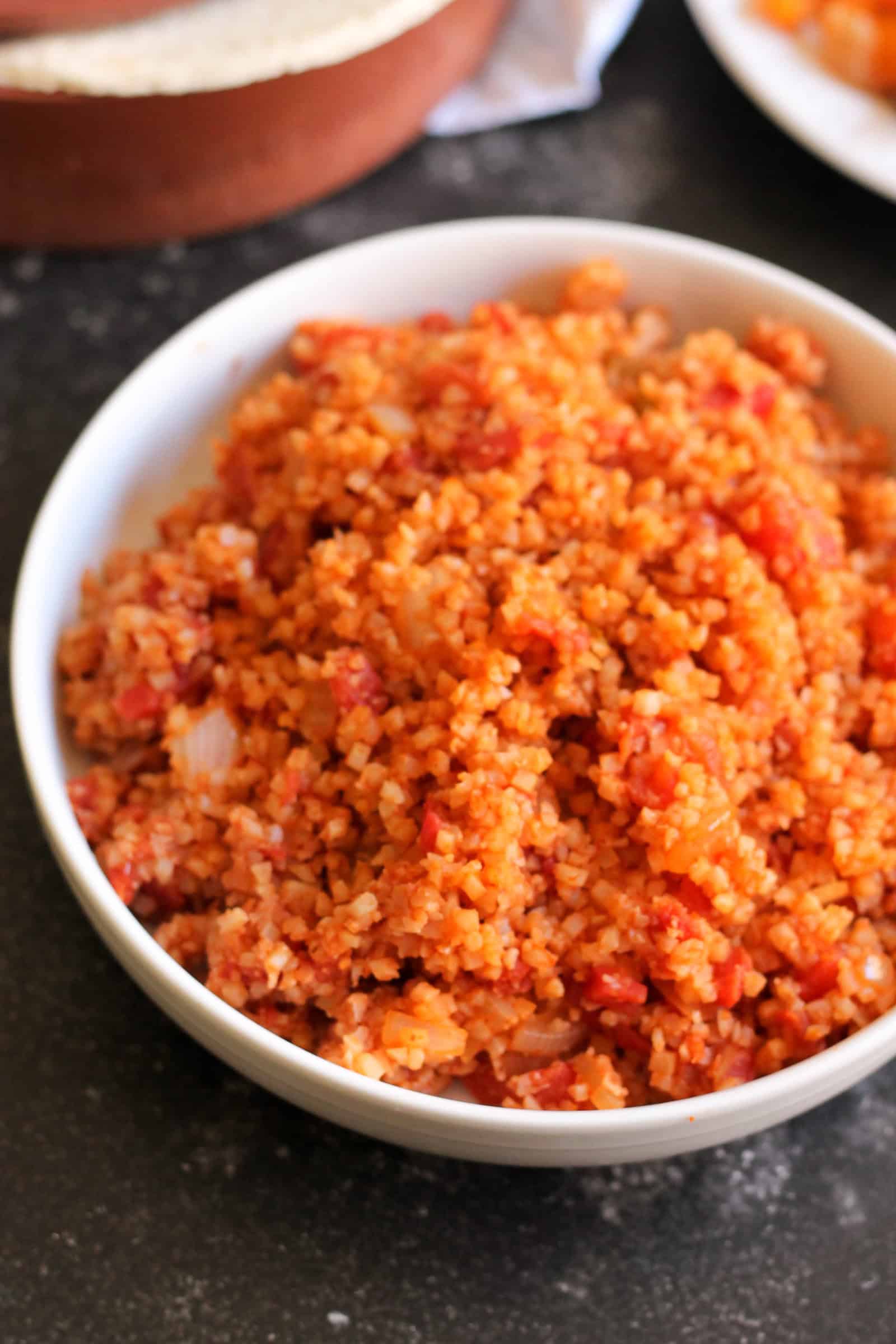 I don't mind meal planning, but somehow I always struggle when it comes to thinking of new side dishes my family will actually eat.
My kids are in a semi-picky stage right now, but we try to introduce some sort of veggie at each meal. This Spanish Cauliflower Rice is basically ALL vegetables, but tastes like our favorite homemade Spanish Rice.
They downed the entire batch, and I wasn't the slightest bit upset about them eating their veggies so quickly. 🙂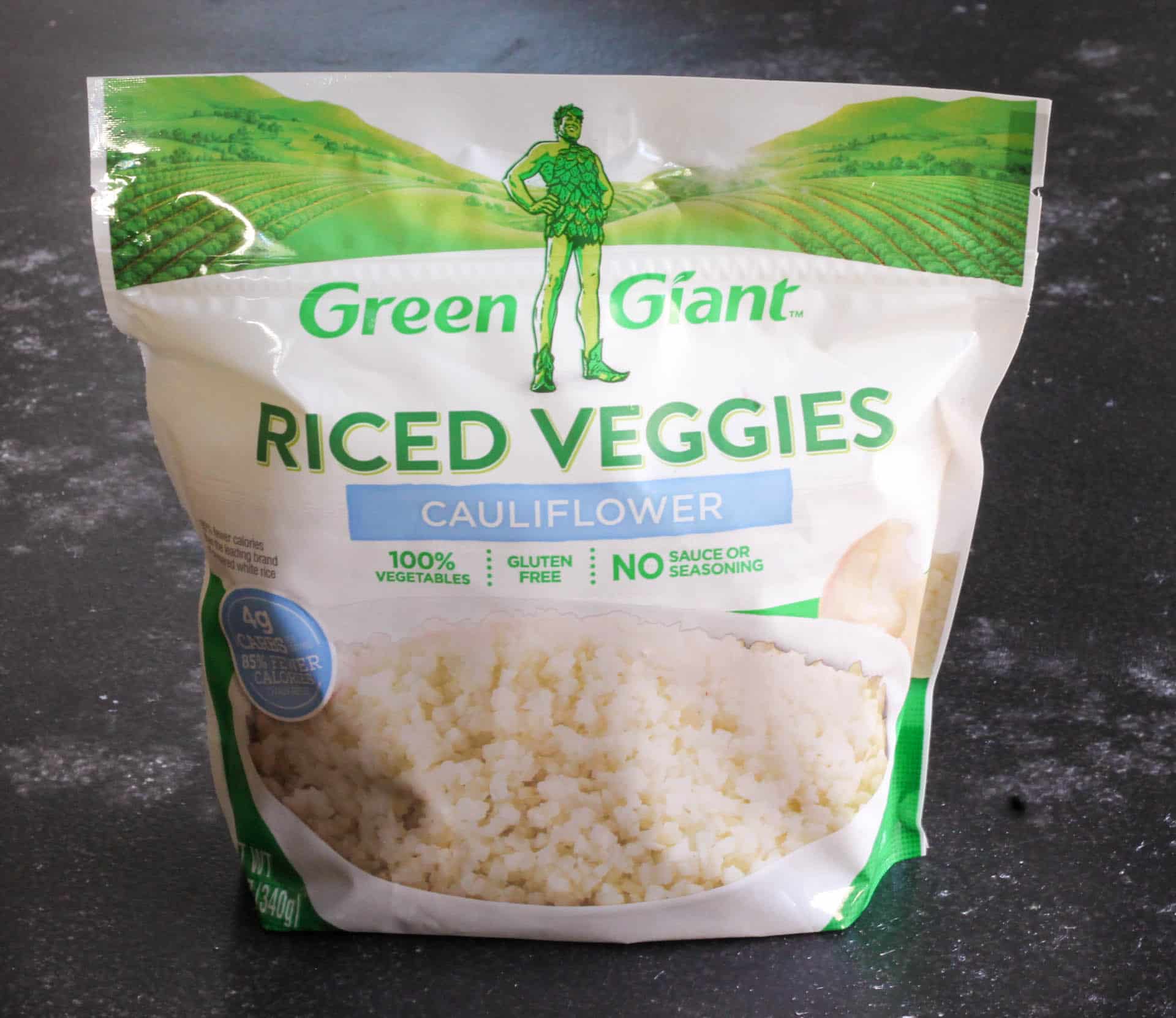 What is riced cauliflower?
Riced cauliflower is just cauliflower that has been finely diced. It's shape and texture is similar to rice.
This recipe comes together rather quickly, especially if you're using pre-packaged riced cauliflower.If you don't want to use the frozen kind, you can always buy riced cauliflower fresh.
You can also make your own by blending a head of cauliflower in a food processor or high-power blender.