Chocolate chip cookie ice cream pie is the ultimate ice cream pie recipe! It is super creamy, chocolatey, and filled with tons of cookie dough and cookie crumbles.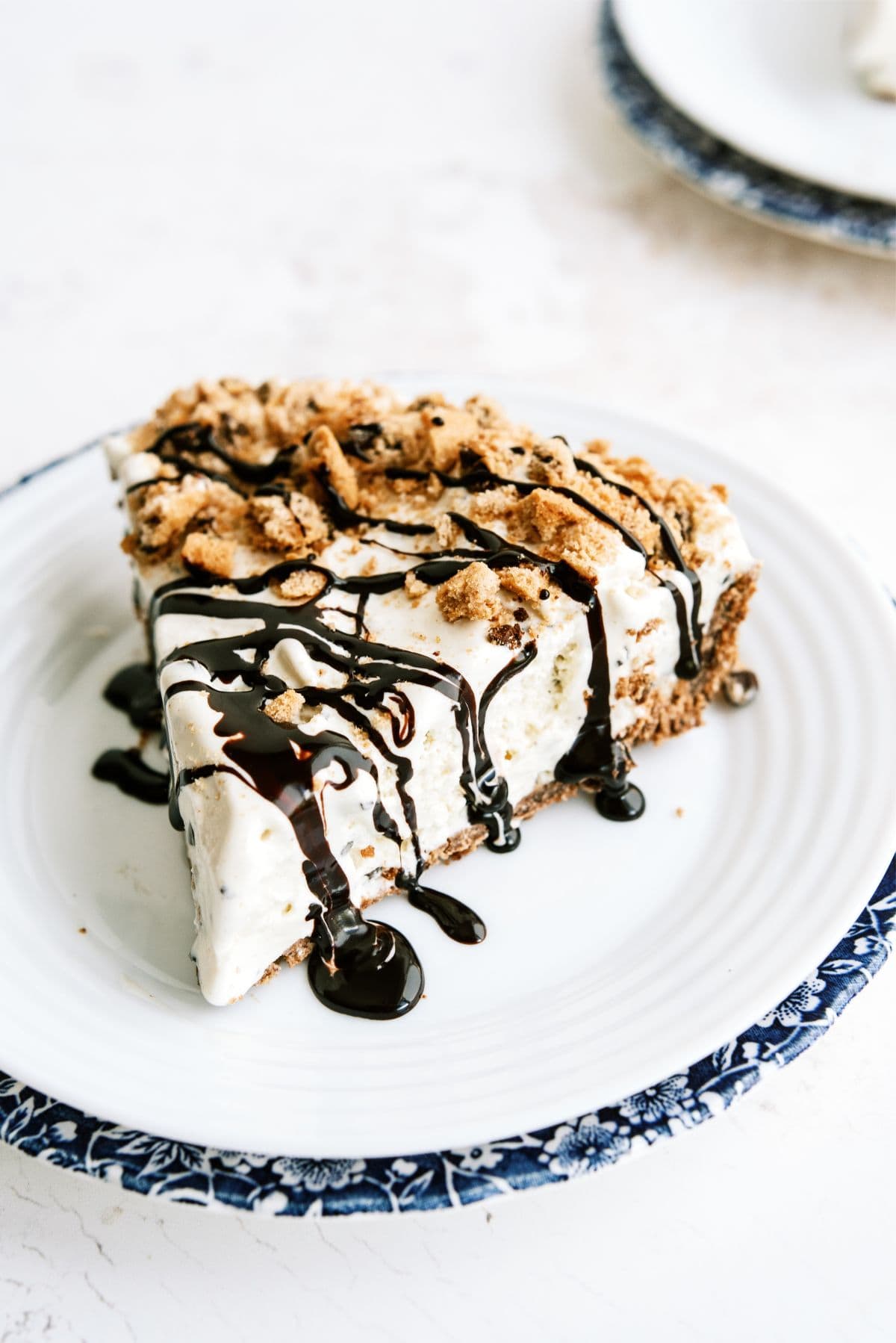 You have just stumbled upon the best potluck dessert when you clicked on our chocolate chip cookie ice cream pie recipe. It is the best no bake dessert recipe that you can bring to impress those you love with a tasty treat.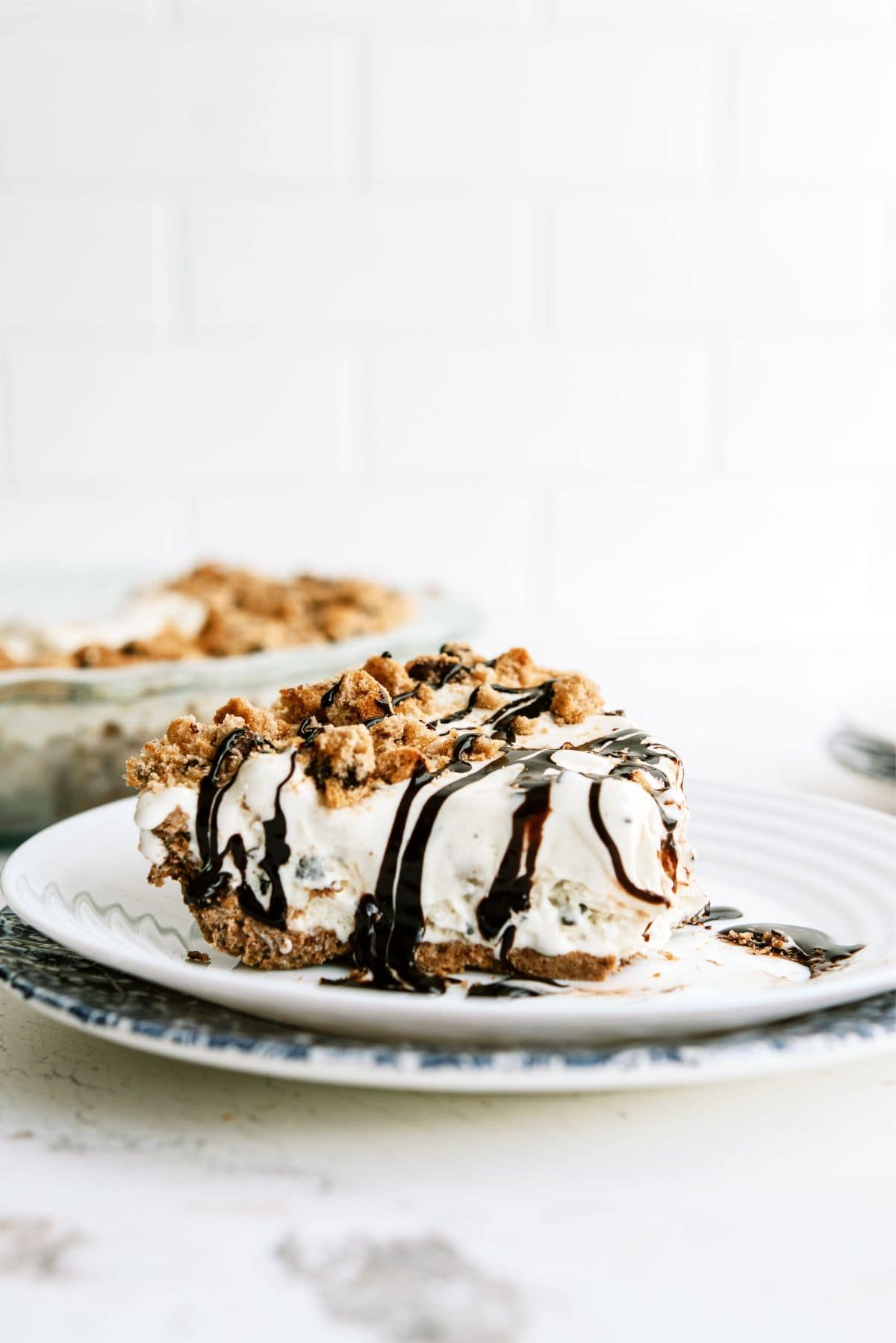 What's even better, is that while people probably thought it was super hard to make, you will know that it actually is a simple ice cream dessert that tastes fantastic. No need to overcomplicate anything when you have a recipe that is easy to make and tastes delicious like this cookie ice cream pie.
It is the perfect summer dessert too because, not only does it taste great, but it is refreshing on those delightfully hot summer days. Ya know the ones where you might have enjoyed the pool a little too long? Well this ice cream dessert will cool everyone right down and fill up their tummies.
Some of my other favorite desserts to make during the summer time are our fresh peaches and cream pie, strawberry shortcake shish kabobs, and you cannot forget the mini berry pies! They are the perfect summer treat.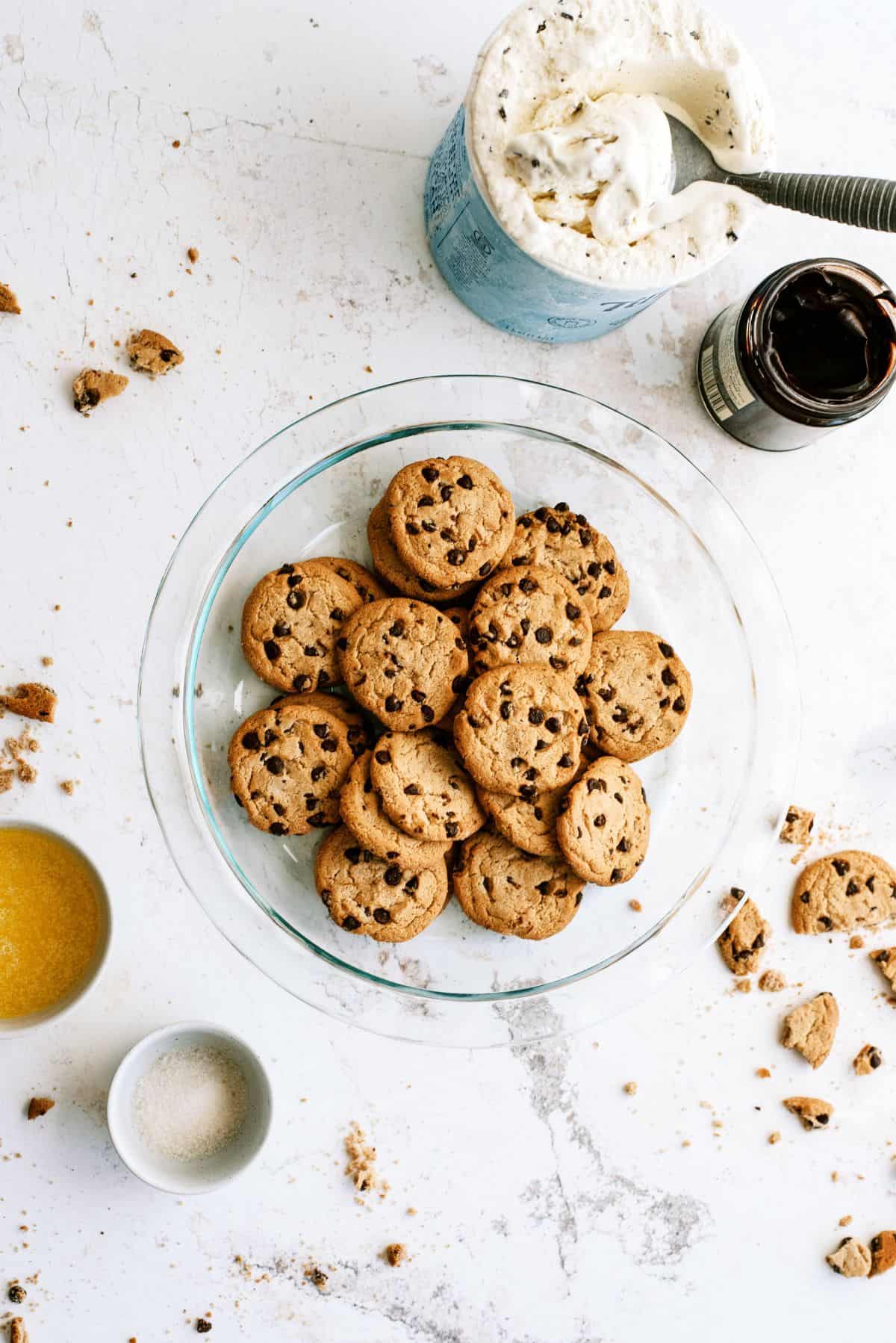 Ingredients You Need to For This Chocolate Chip Cookie Ice Cream Pie:
Chips Ahoy cookies crushed
Butter
Sugar
Cookie dough ice cream
Hot fudge topping
How To Make This Chocolate Chip Cookie Ice Cream Pie:
To make this amazing creamy pie, start by preheating the oven to 350 degrees.
Then get out your 9 inch pie pan and spray it with nonstick cooking spray.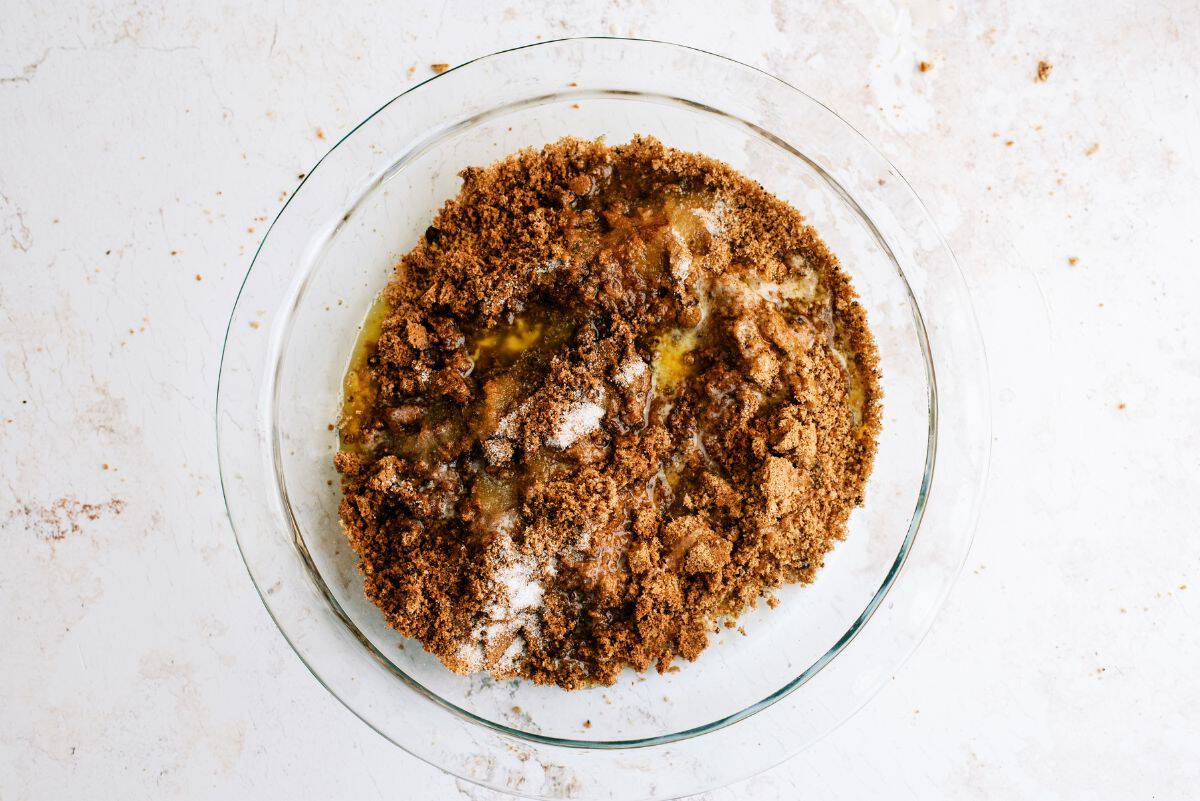 Now mix together the crushed cookies crumbles from 18 of the cookies along with the sugar and the butter.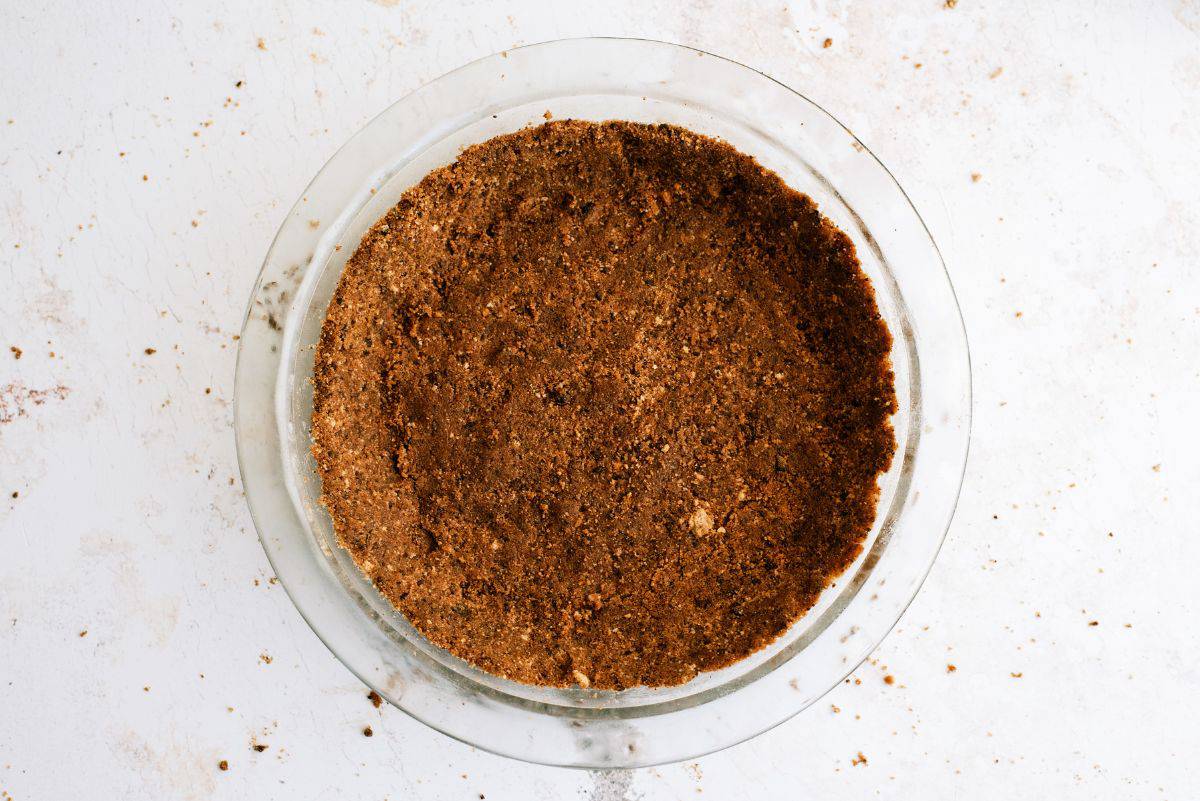 After it is all mixed together, place cookie mixture into the bottom of the pie pan and press on the ingredients until they are brought together to form the bottom crust.
Once the crust is in place, put the pan in the oven and let it bake for 10 minutes.
When the timer is up, remove the pie pan from the oven and let the crust cool down completely.
Next, when the crust is cooled, remove the cookie dough ice cream from the freezer and let it thaw out a bit, until it is soft enough to spread.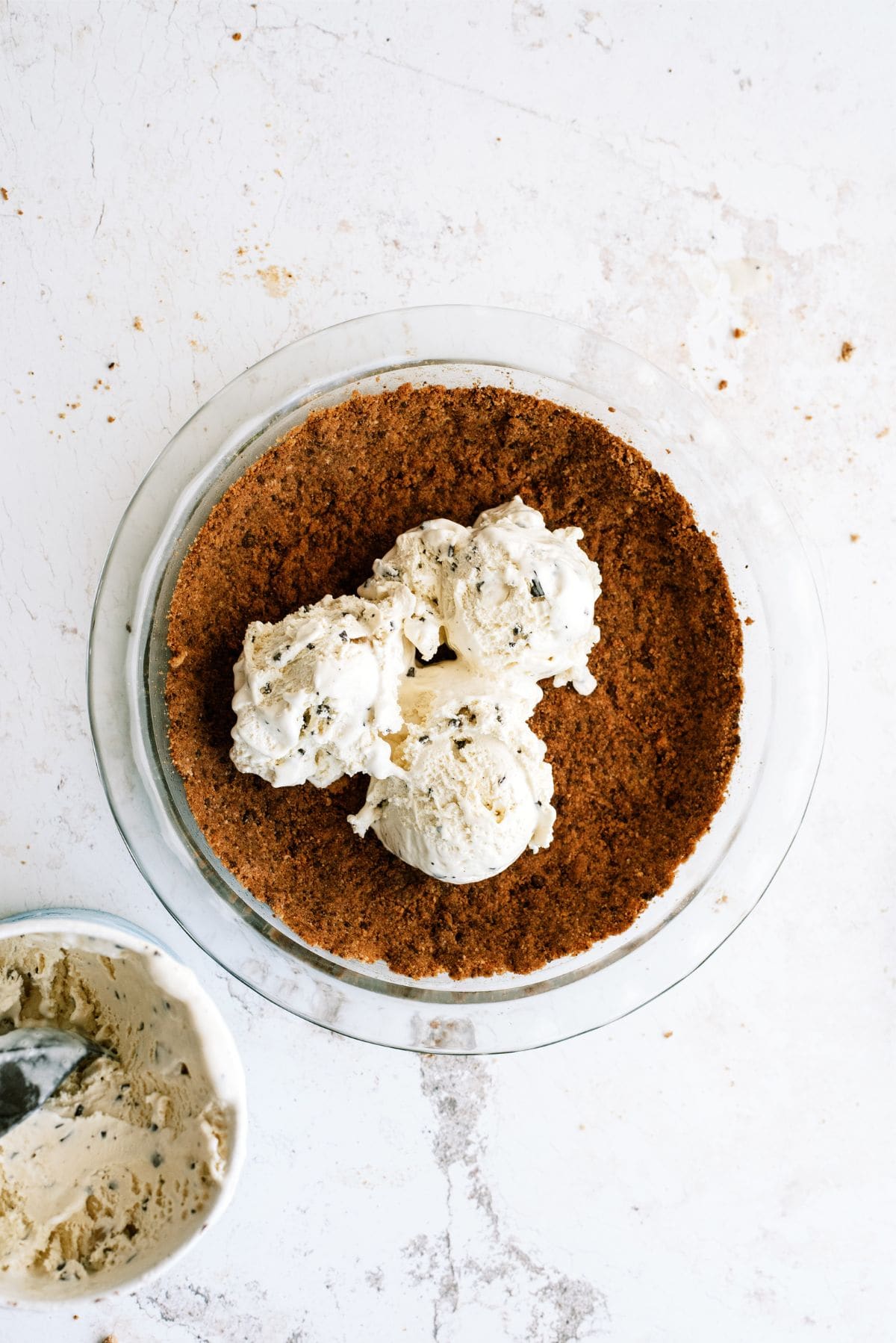 Then scoop the ice cream into the pie pan on top of the cookie crust and spread it out evenly.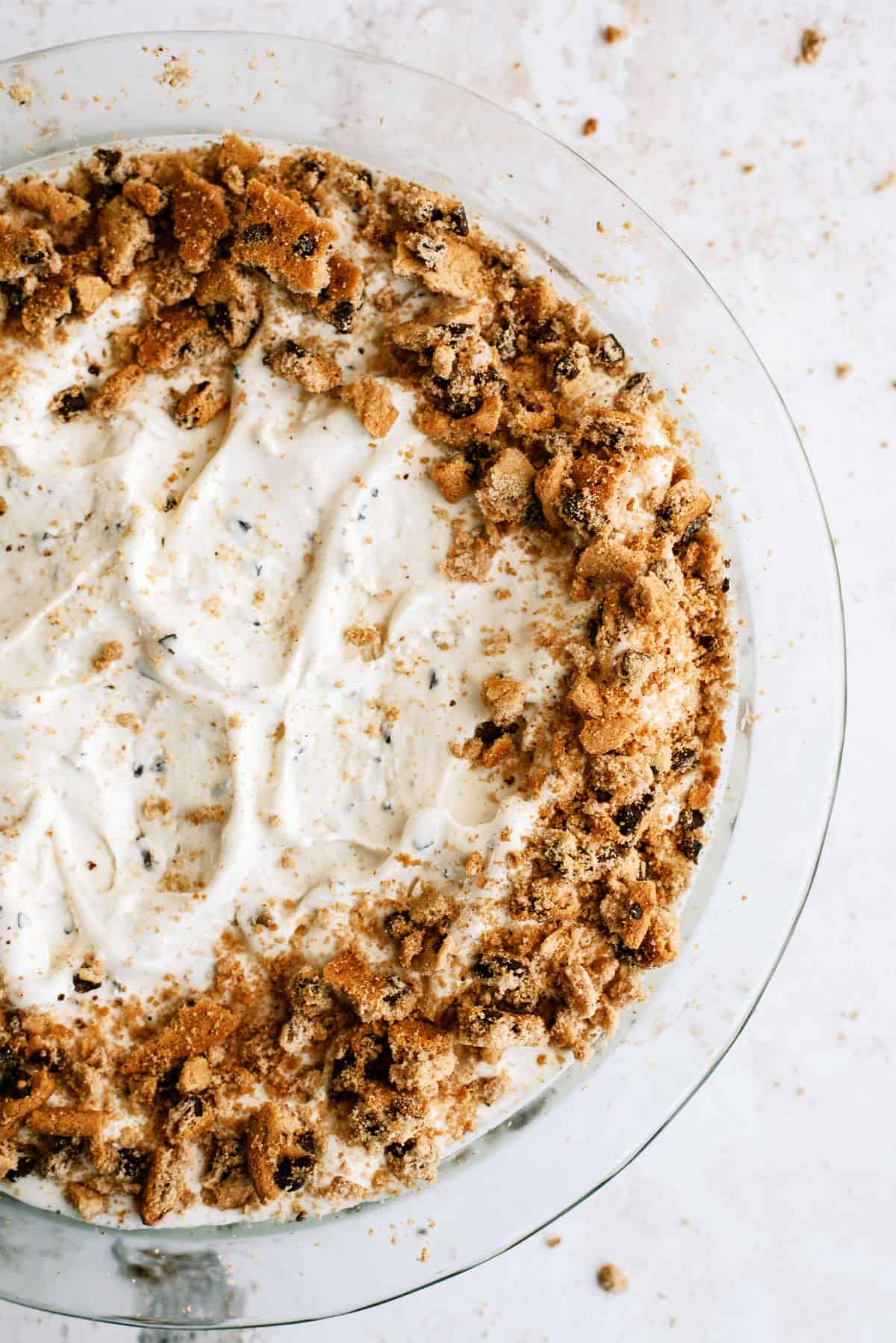 After you have the ice cream layer, top it off with the remaining cookie crumbles evenly.
Now simply place the pie pan in the freezer and let the ice cream set back up completely.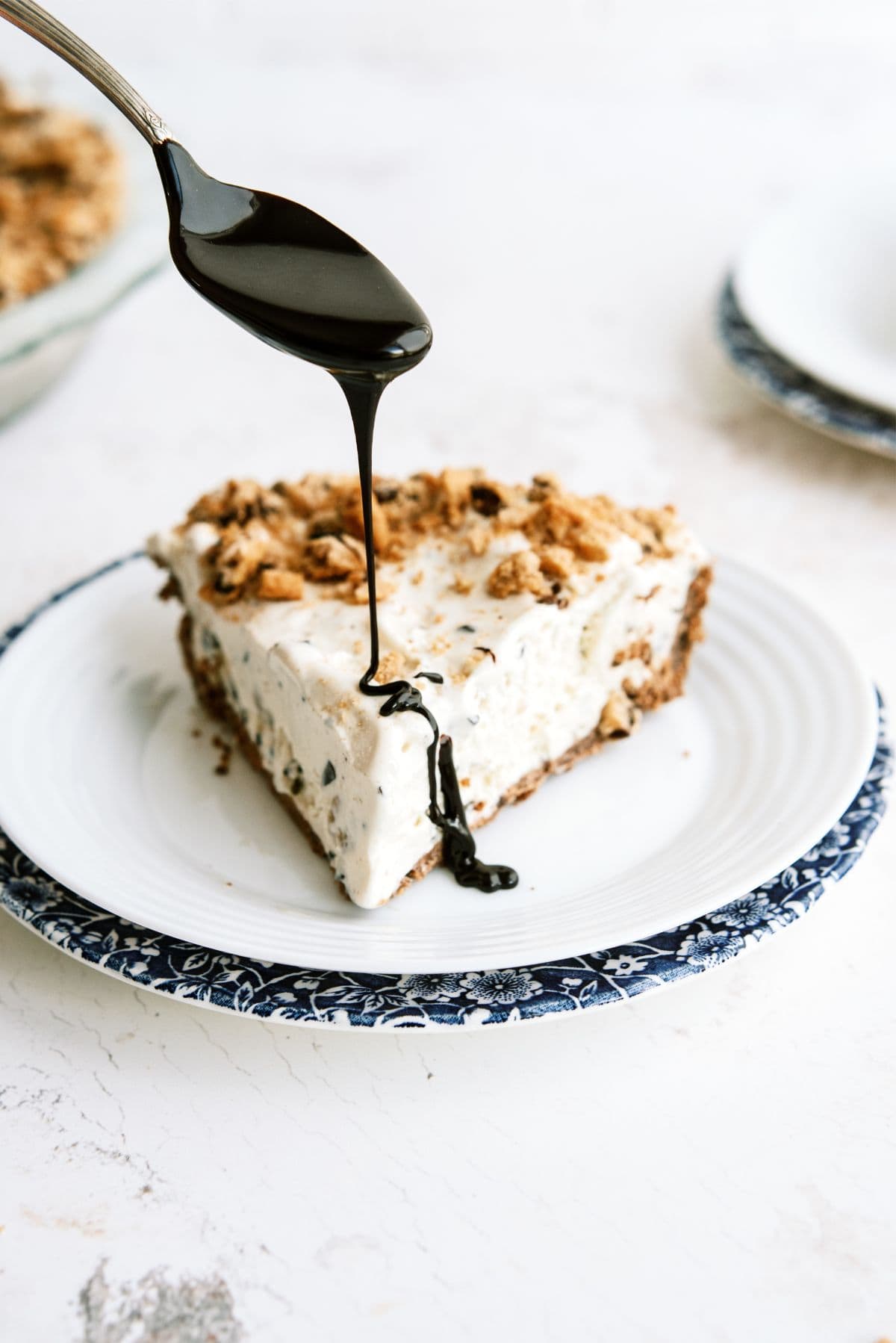 When you are ready to serve the pie, just remove it from the freezer, cut it into slices, and then top it off by drizzling hot fudge over top and serving the pie immediately.
To Make No Bake Ice Cream Dessert You Will Need:
Pie pan (one like THESE will work perfectly!)
Nonstick cooking spray
Spatula