These classic No Bake Cookies are the absolute best! You can make these chocolate peanut butter cookies on the stove top in less than 15 minutes from start to finish.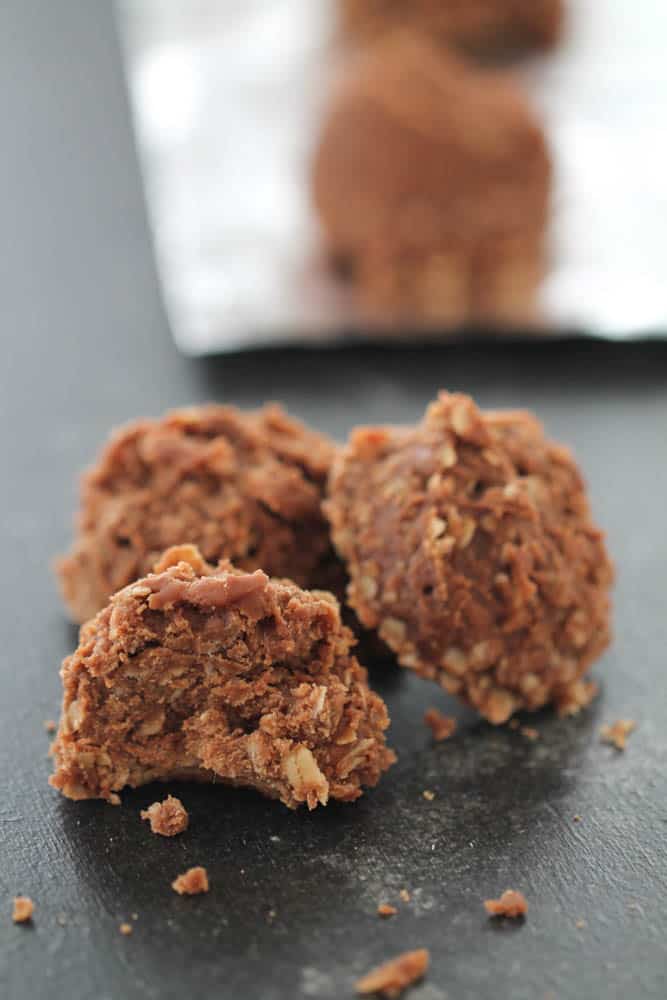 Growing up, our Mom had a few dessert staples that we all loved. One of our absolute favorites were these No Bake Cookies.
They are the perfect treat to make when you are short on time because they can be made from start to finish in less than 20 minutes.
Whenever we need a quick treat, I love making these cookies because I always have the ingredients on hand.
These No Bake Cookies go by many names, for example:
Gorilla Poops
Peanut Butter Delights
Preacher Cookies
Cow Pies
Chocolate Haystacks
PMS Tamers (that would have made sense in our house growing up)
Whatever you call them, we are sure your family will love these tasty no bake cookies!