Enjoy the creamy peanut butter and marshmallow flavors of this easy no bake fluffernutter cookies recipe. You might also know them as avalanche cookies!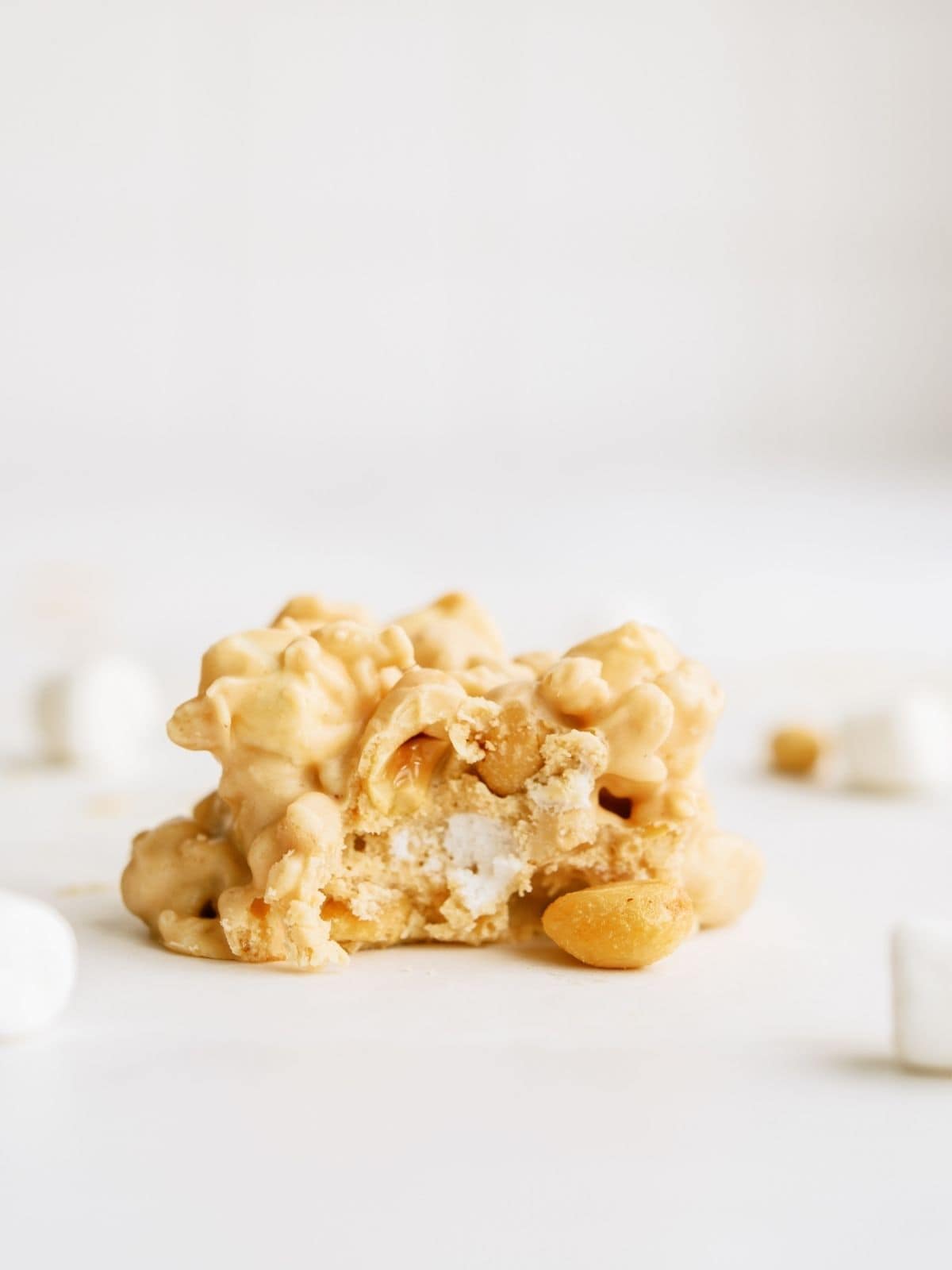 I love making this easy no bake fluffernutter cookies recipe with my kids. They are peanut butter marshmallow cookies that they live to make, and love eating even more so they are always willing to help!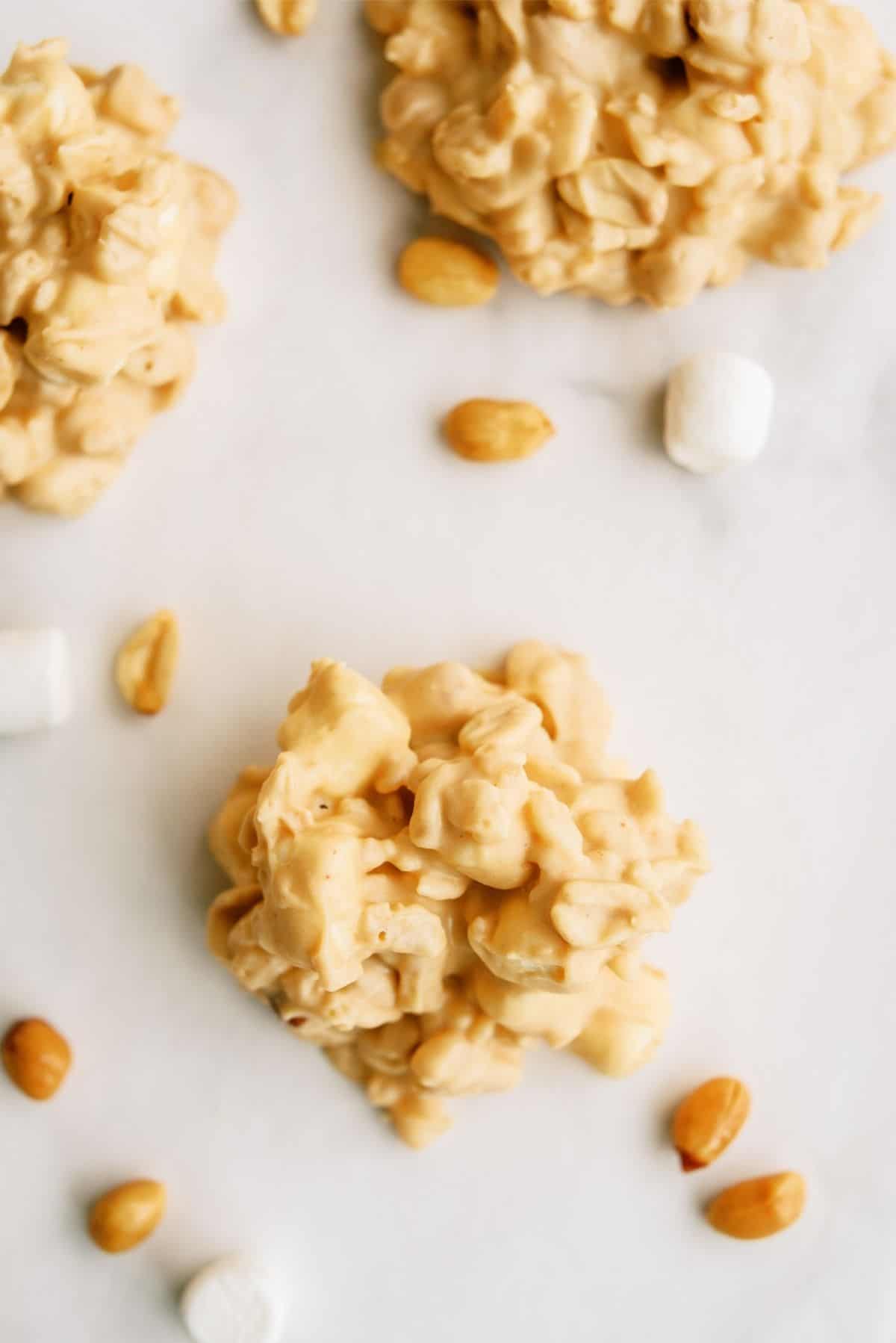 Easy no bake cookies are the best when you need something made up quickly but with minimal time and effort. Plus I haven't had a no bake avalanche cookie that I haven't loved.
So be sure to make these for your next get together or barbecue. I've always found that when I bring them, they are the first dessert gone and grabbed by everyone!
You can also make some of our other delicious no bake dessert this summer too! A few of my favorites are our easy no bake peanut butter bars, no bake Reese's fudge bars, and of course our no bake chocolate cream pie! All of them are soo good!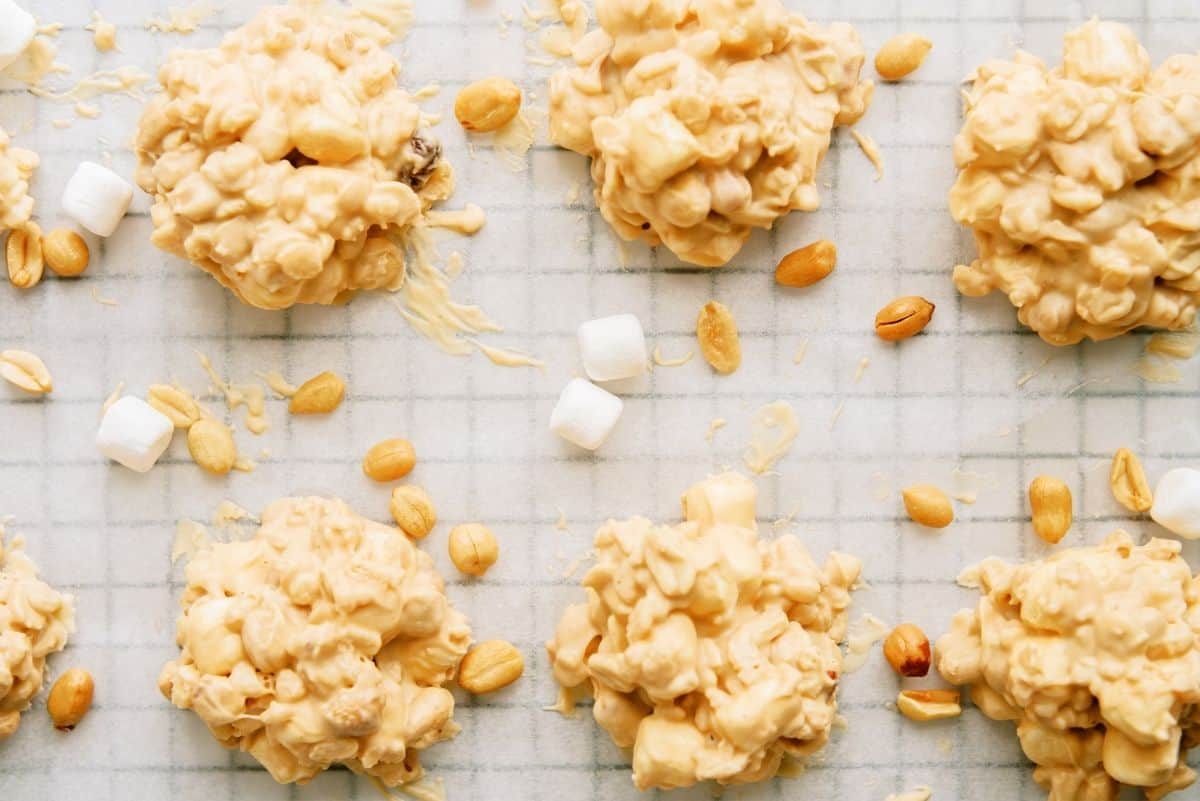 Ingredients You'll Need For Our Easy No Bake Fluffernutter Cookies Recipe:
White chocolate chips
Peanut butter
Mini marshmallows
Rice Krispies cereal
Salted peanuts
How To Make Our Easy No Bake Fluffernutter Cookies Recipe: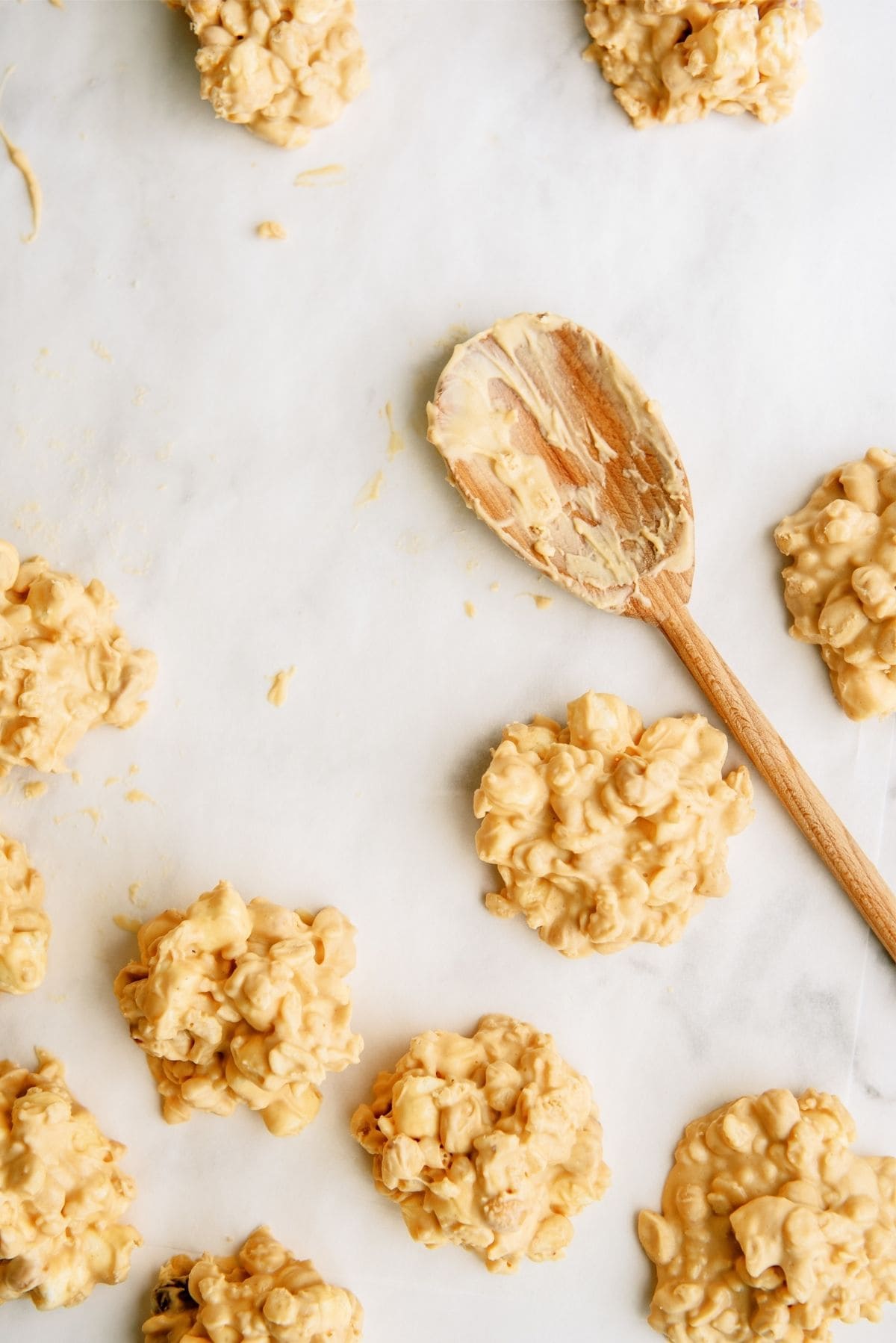 Start by lining a baking sheet with wax paper and set it aside for right now.
Then in a large microwave-safe bowl, you will need to melt the white chocolate chips. Start by microwaving them for 45 seconds, and then take it out and stir them.
Place the bowl back in the microwave and heat the chocolate up for another 30 seconds. Then take the bowl out and stir it again. Repeat this until the chips are melted and smooth.
When the white chocolate is all the way melted, stir in the peanut butter until it is completely combined.
Then if you do not have a large enough bowl, transfer the peanut butter and white chocolate mixture to a large mixing bowl and then fold in the marshmallows, Rice Krispies cereal, and the salted peanuts.
Continue to mix it all together until everything is coated in the peanut butter mixture.
Now simply drop a heaping spoonful of the fluffernutter cookie mix onto the prepared baking sheet until you have used up all of the mixture.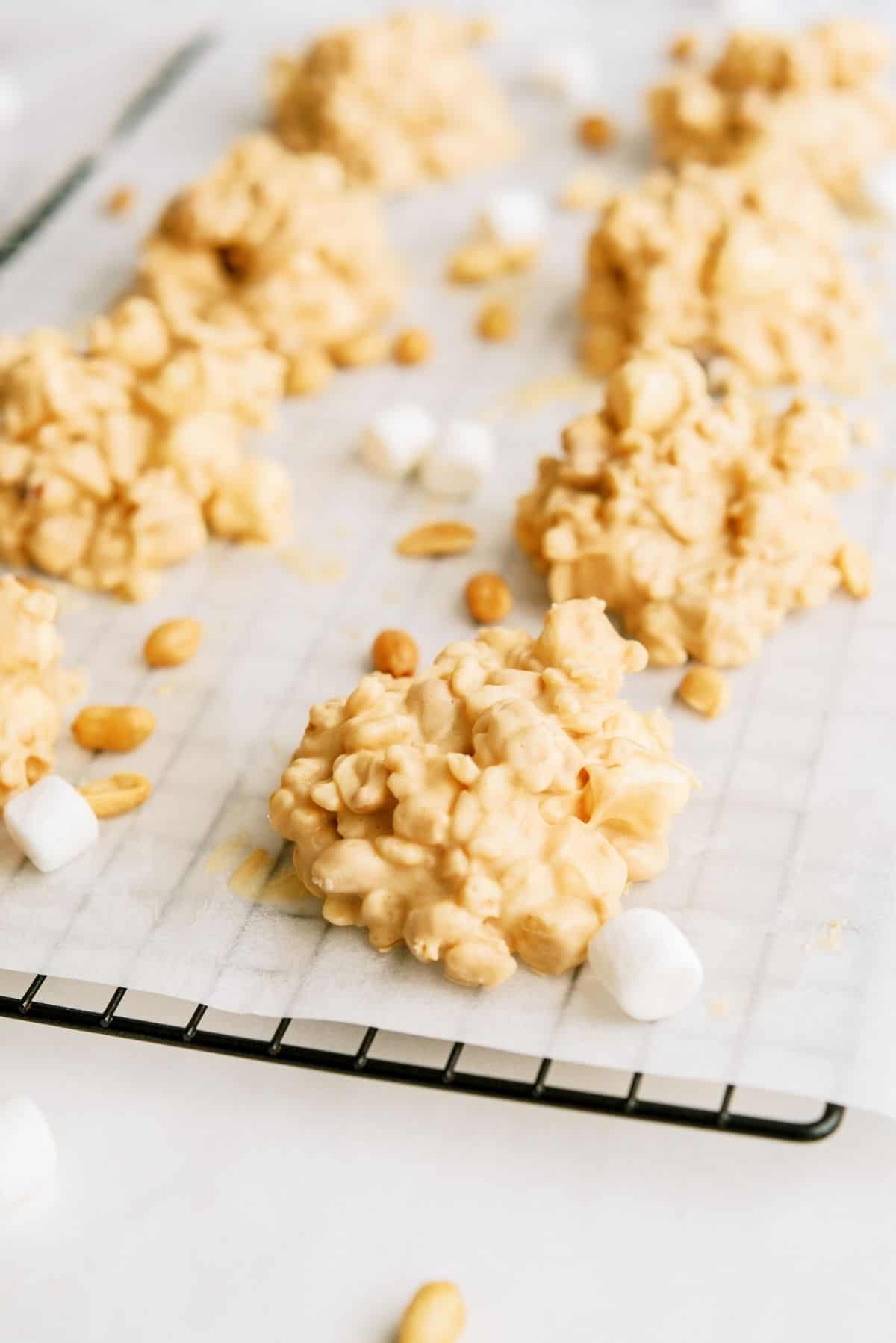 Then just let the cookies cool down for 20 minutes or until they are all the way set up.
To Make This Delicious Avalanche Cookies Recipe You Will Need: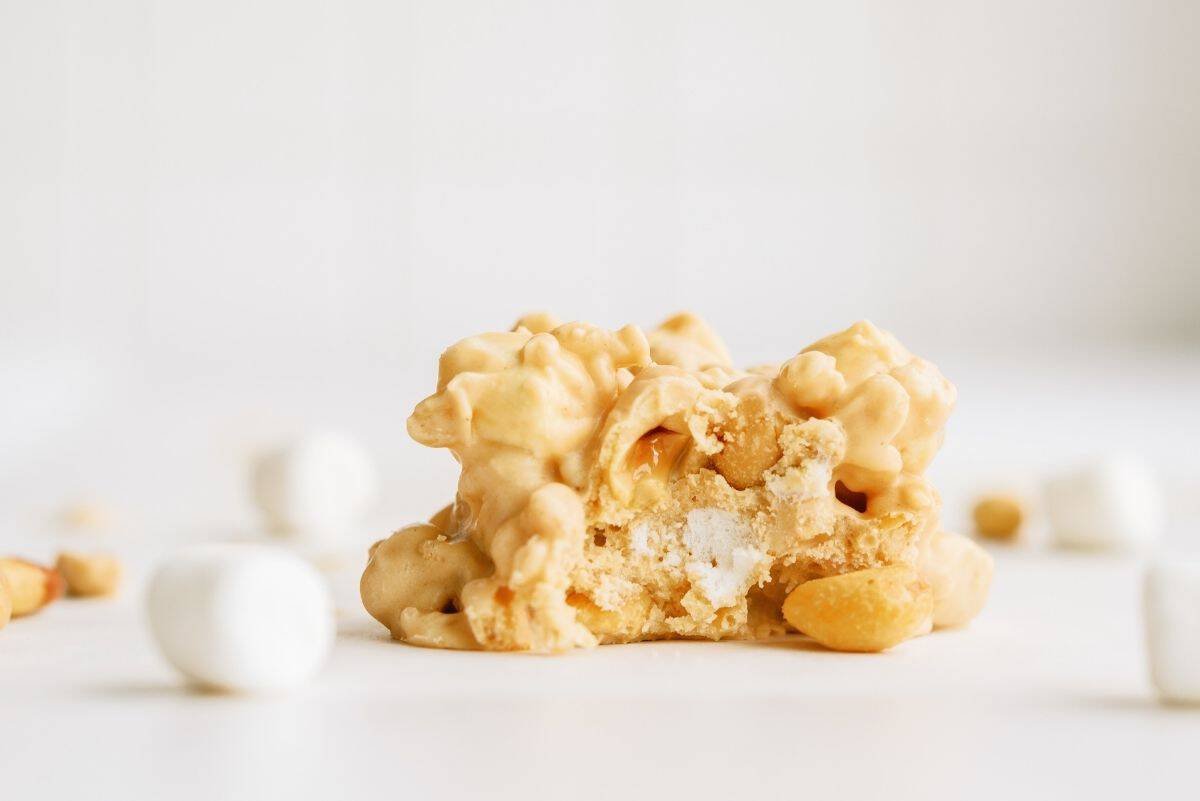 Microwave-safe bowl (THESE are awesome!)
Rubber spatula
Large mixing bowl
Cookie sheet
Wax paper
Spoon