These absolutely divine, sweet, and a little bit spicy chicken lime wraps are a great, yet quick lunch idea. Make this budget-friendly dinner recipe in no time with things you already have in your pantry!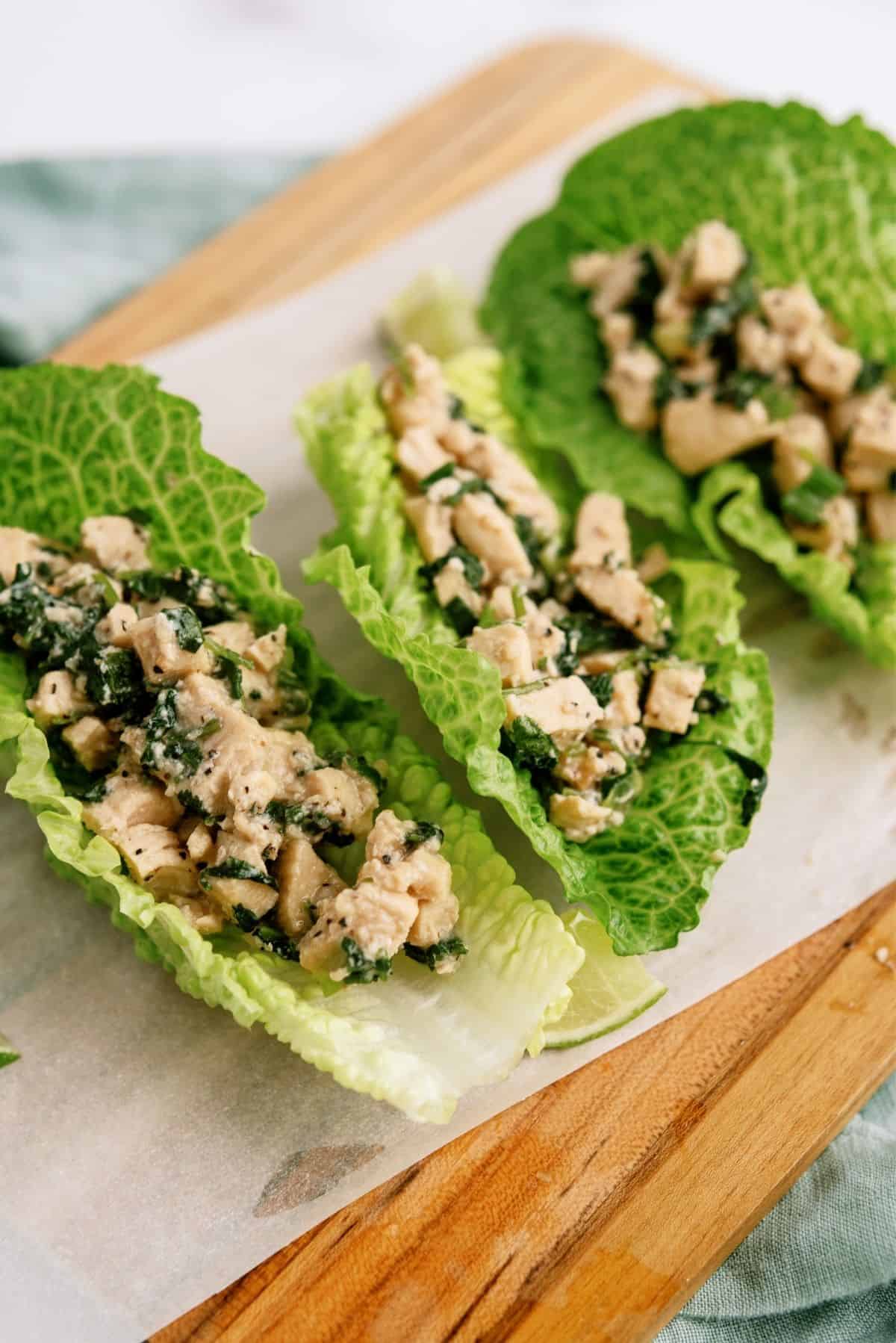 I always love chicken wraps for a quick lunch, and these chicken lime lettuce wraps are a fun and healthy spin on them!
You can use all of the things you already have in your fridge and pantry to make this delicious lettuce wrap recipe.
When you use the lettuce pieces for the wrap it makes your standard wraps a little bit healthier with a nice added crunch! But if the lettuce wrap isn't for you, feel free to use a tortilla instead.

You can serve these lettuce wraps with some delicious fries like our Baked Carne Asada Fries, Baked Sweet Potato Fries, or our Baked Seasoned Steak Fries.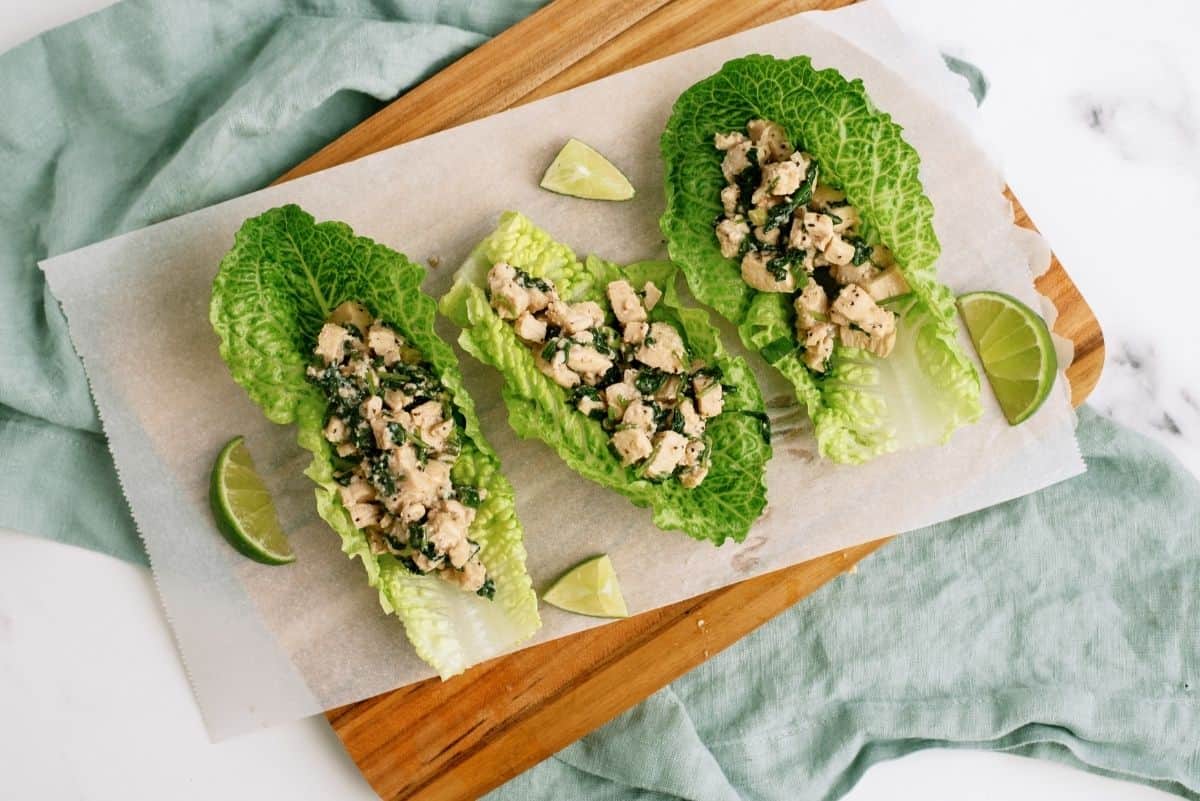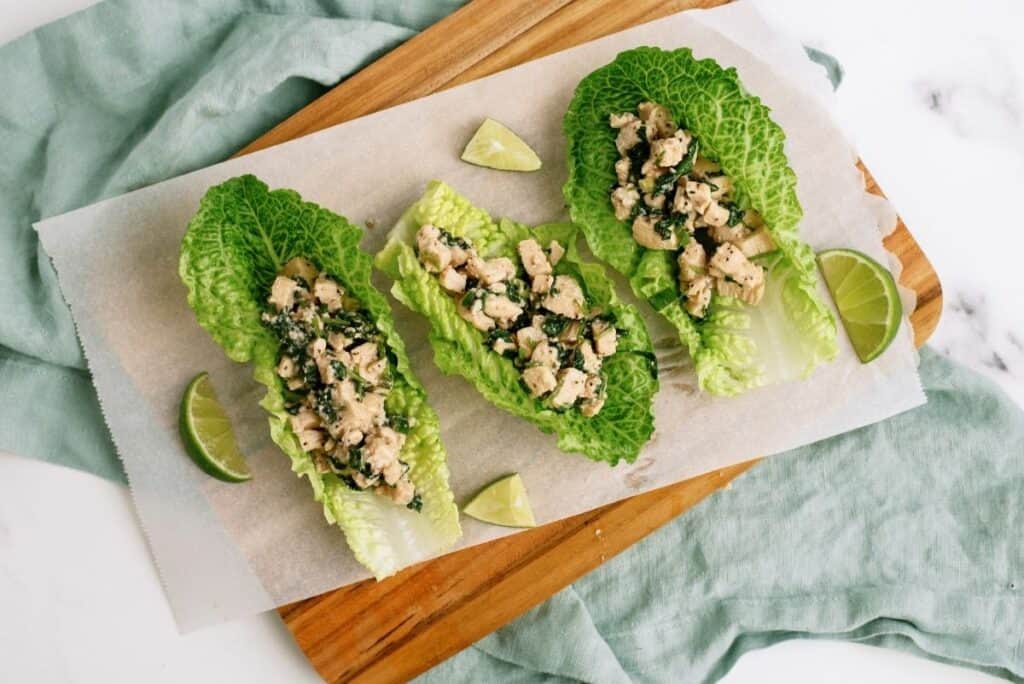 Ingredients Needed For Our Chicken Lime Wraps:
Boneless skinless chicken breasts
Red wine vinegar
Lime
Sugar
Salt
Ground black pepper
Minced green onions
Minced garlic
Cilantro
Lettuces pieces (or tortillas)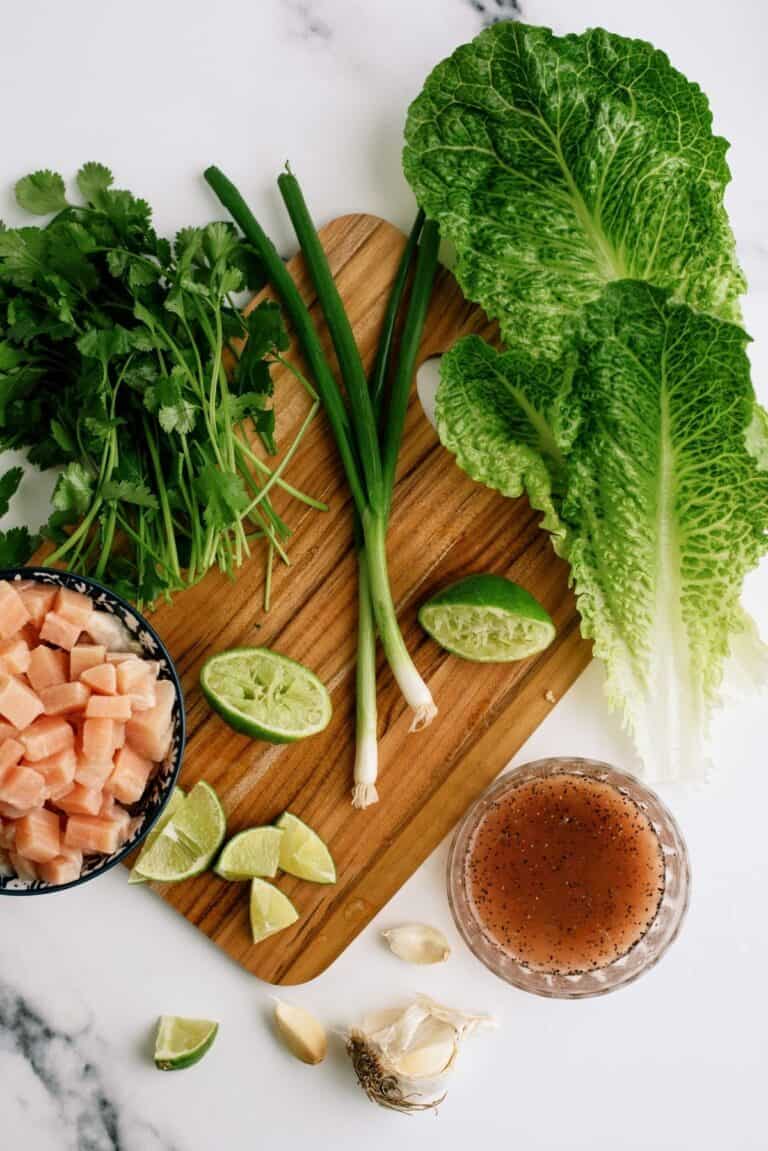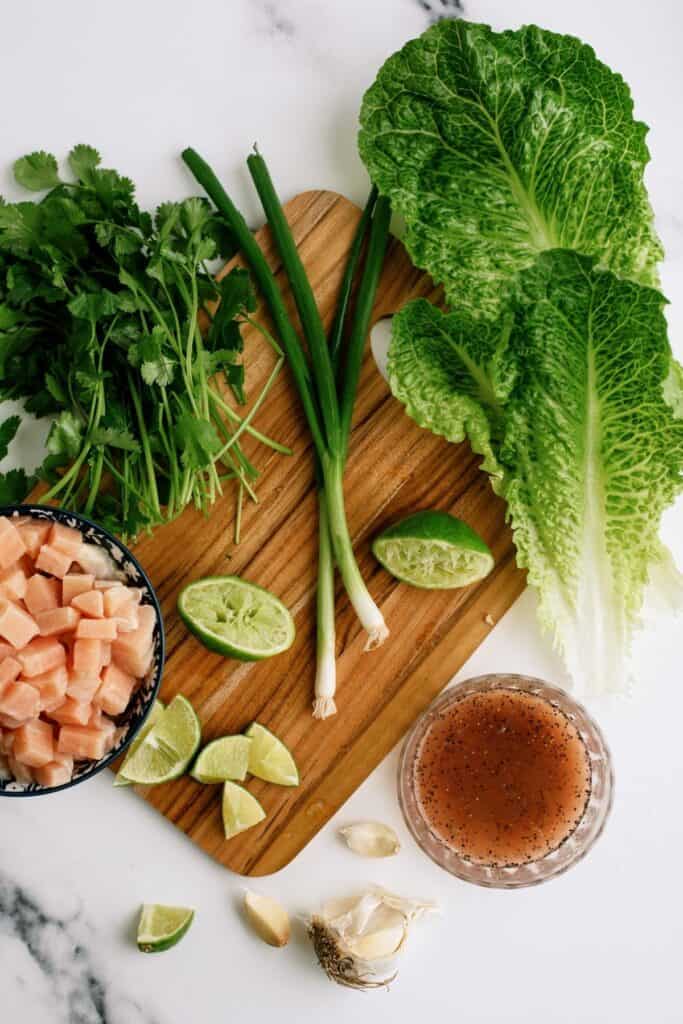 How To Make Our Chicken Lime Wraps:
Begin by heating the skillet over medium high heat.
Place the chicken strips in the skillet and cook it until it is heated almost all the way through.
Next, add the red wine vinegar, lime juice, sugar, salt, and black pepper into the skillet with the chicken and mix it all together.
Once all those are combined add in the green onions, minced garlic, and cilantro until they are soft but not over done.
Now just spoon the chicken mix into the lettuce shells, add your favorite toppings and eat them immediately!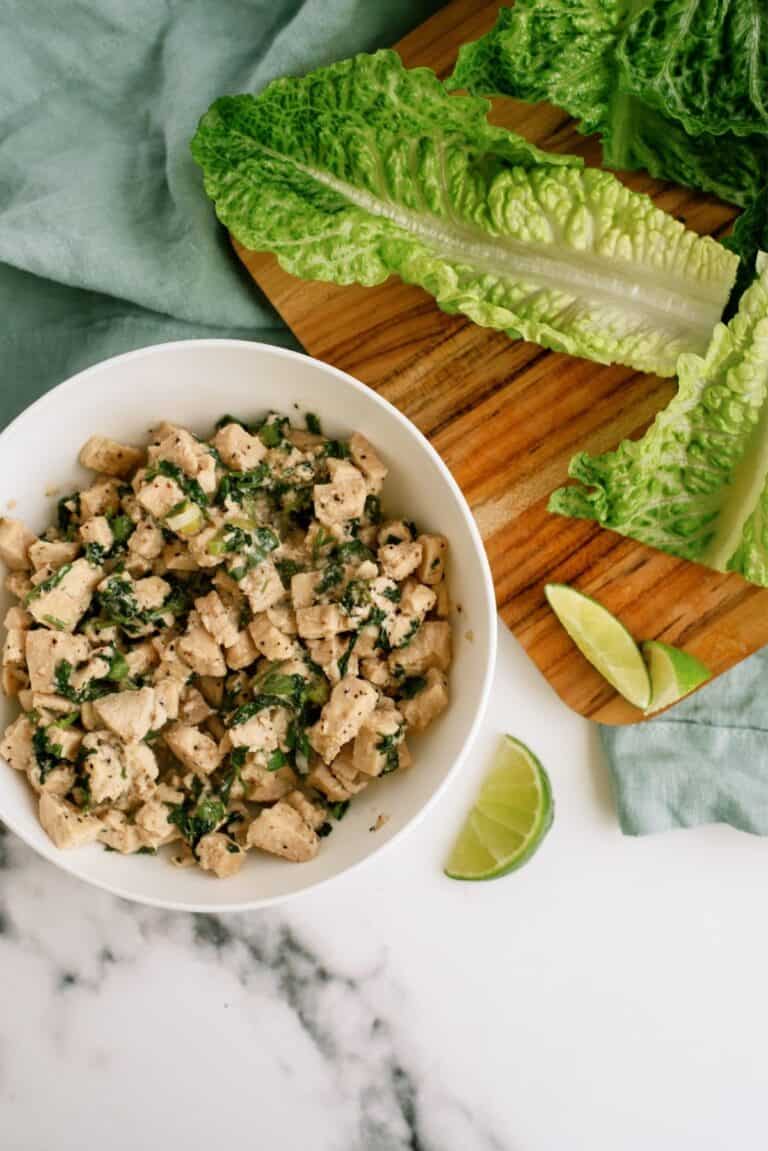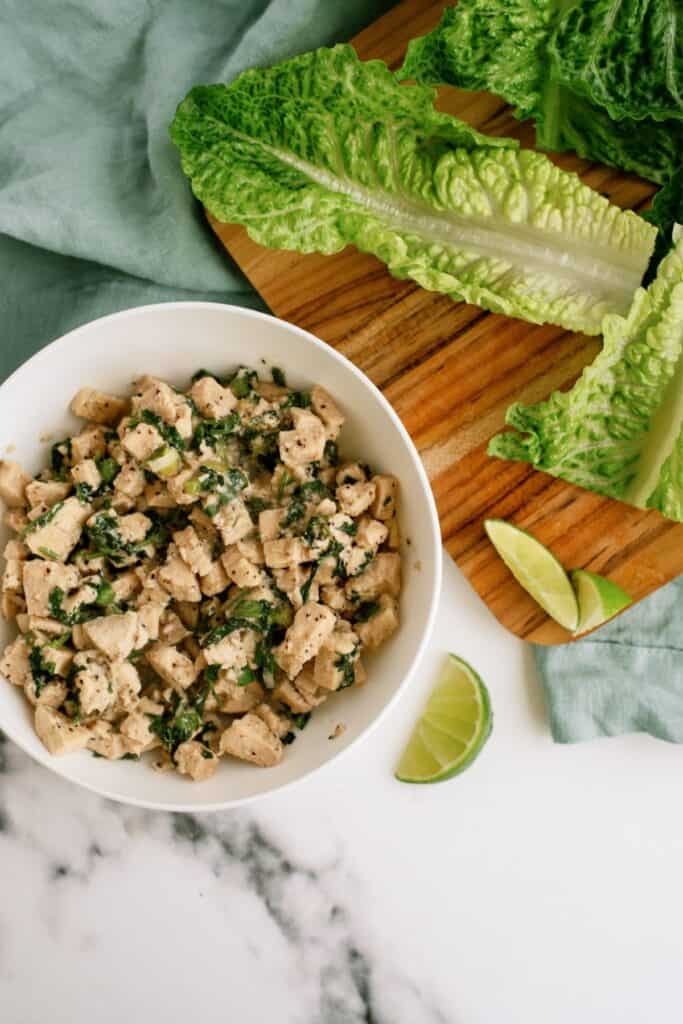 To Make This Lettuce Wrap Recipe You Will Need:
Medium sized skillet
Spatula
Measuring spoons
Slotted spoon (optional but THIS is a great one!)
Meal Planning Made Easy