Enjoy this traditional and family favorite chicken fried steak with gravy recipe tonight! It is simple to make, and it has the perfect yet easy gravy recipe that pairs wonderfully with the chicken fried steak.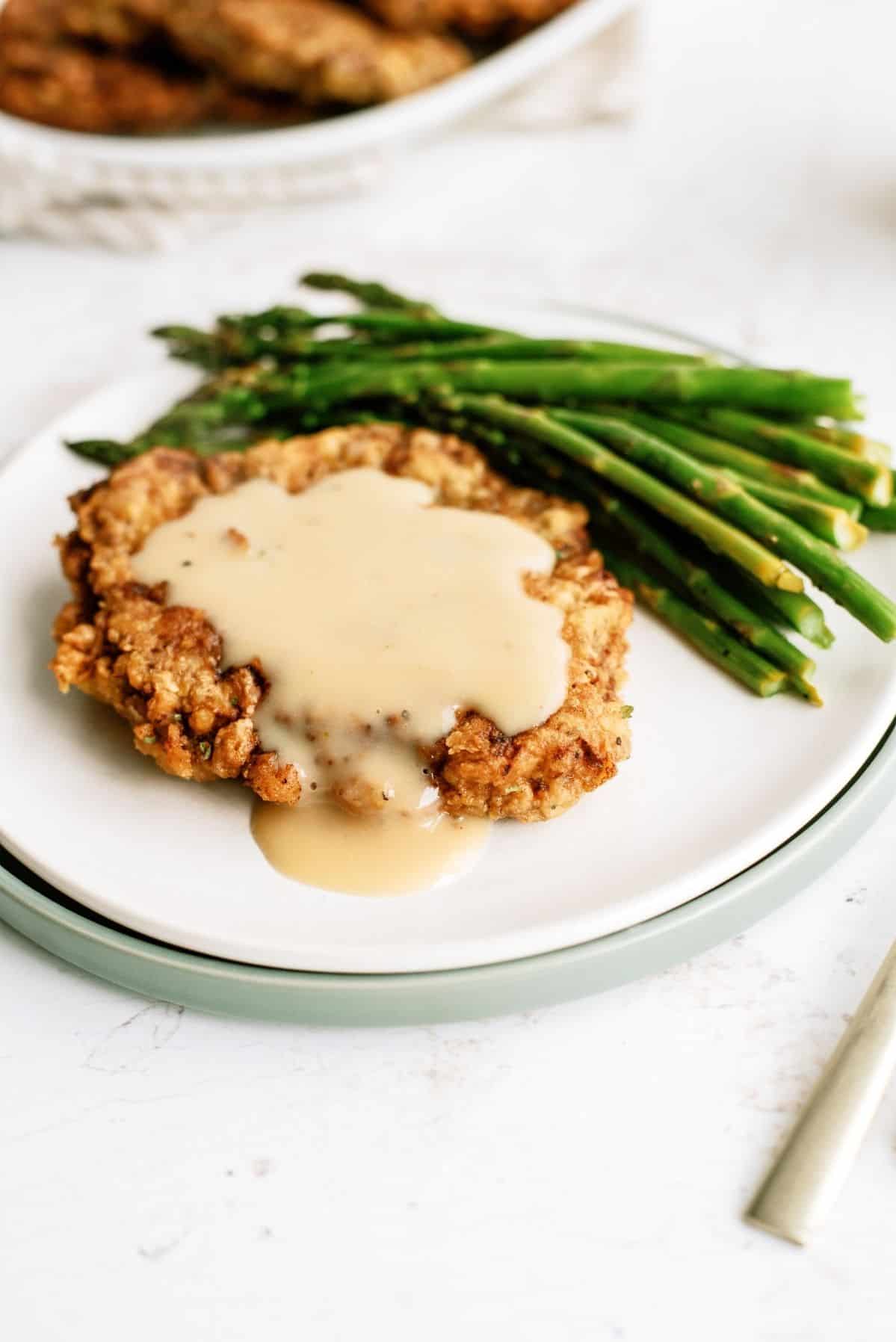 Our chicken fried steak with gravy recipe is one of those hearty family recipes that everyone loves. Another bonus is that it is simple to make.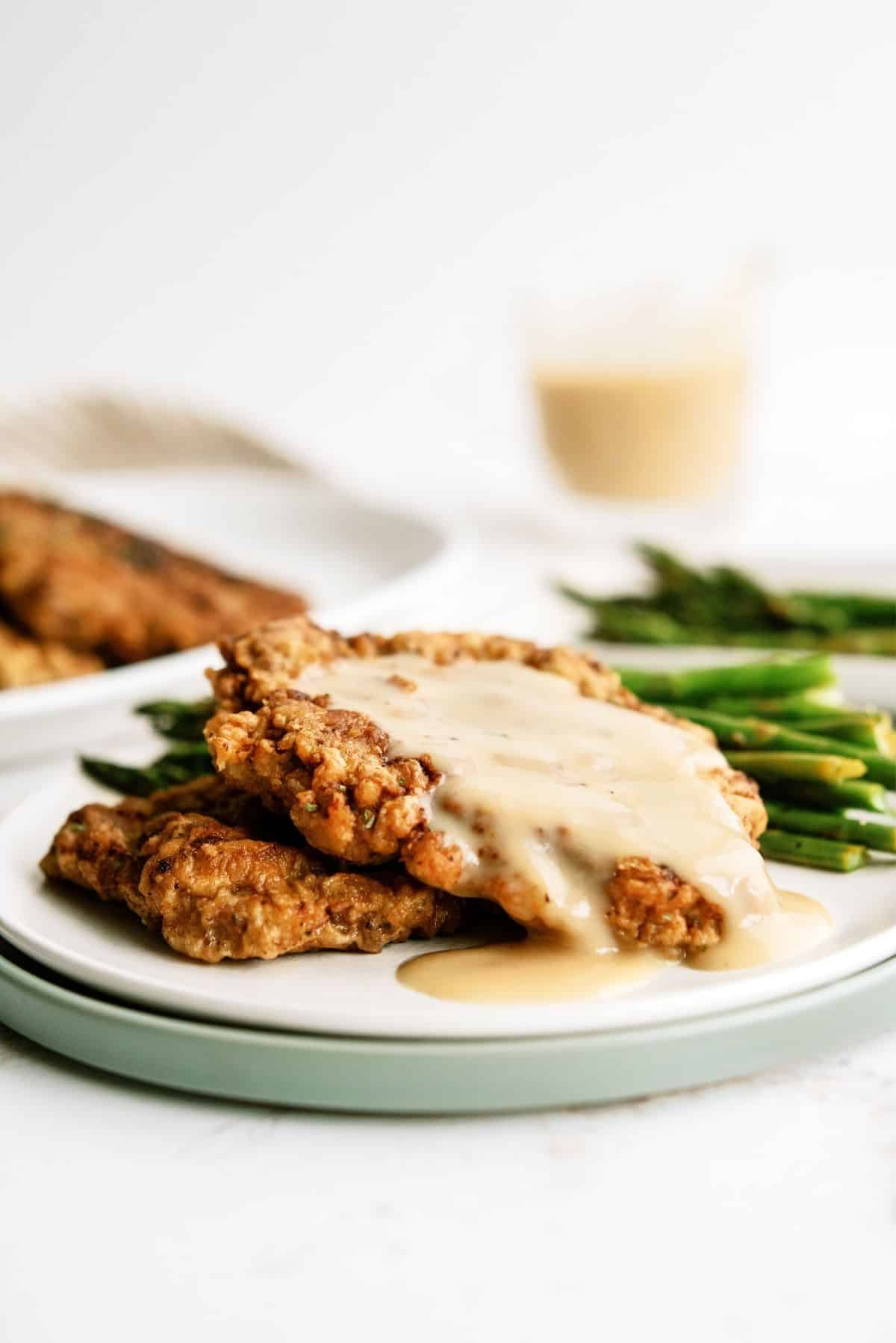 Have you ever wondered how to make chicken fried steak? I mean the name is a little unusual so it might be a little confusing.
But follow this recipe and you get easy step by step instructions to make the best, most tender, chicken fried steak with a delicious gravy to go with it.
For some tasty sides to serve with this chicken fried steak dinner try our slow cooker cream macaroni and cheese, green beans with candied pecans, or slow cooker creamy mashed potatoes. They are delicious with it.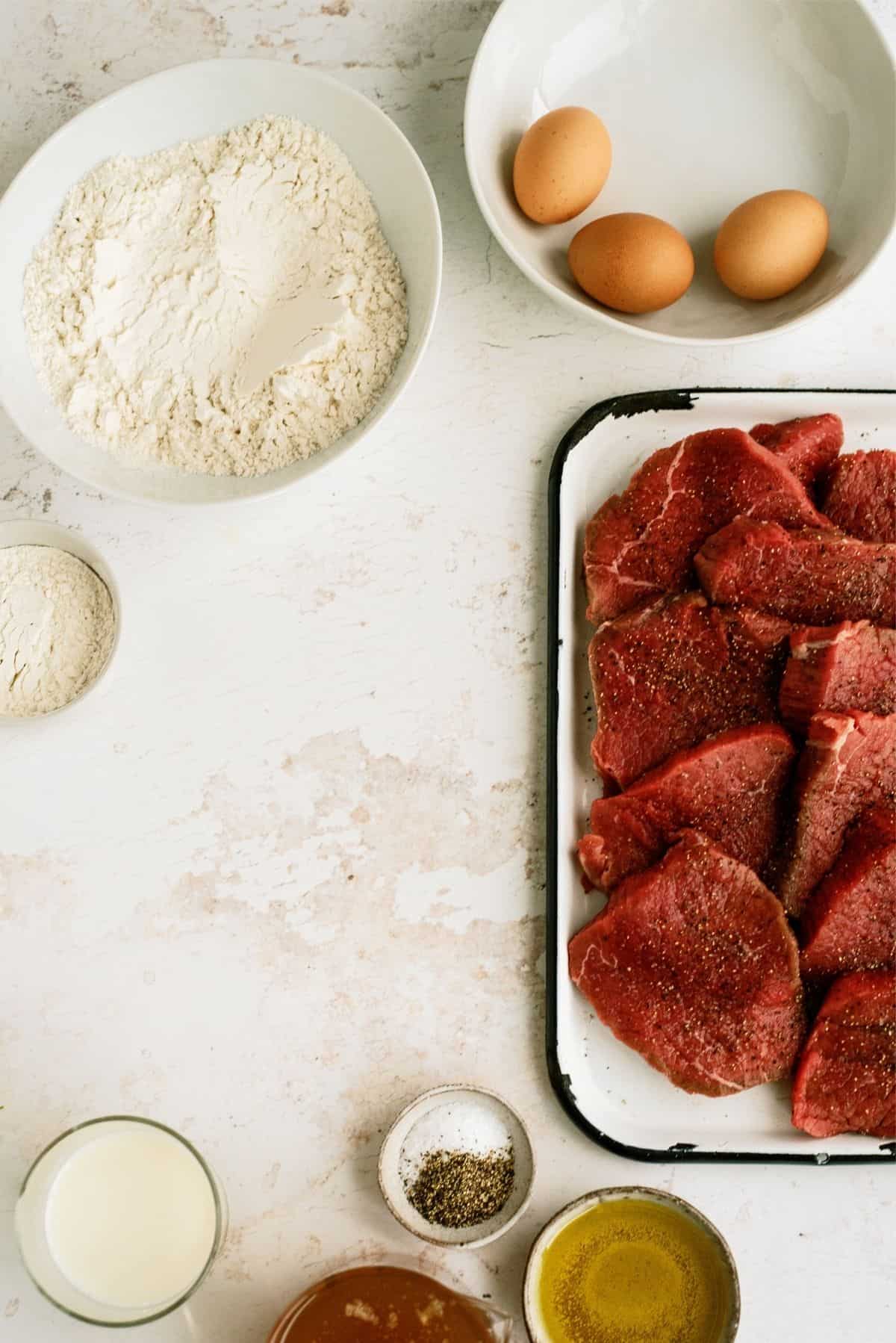 Ingredients You'll Need For Our Chicken Fried Steak with Gravy Recipe:
Beef bottom round
Salt
Pepper
Flour
Egg
Vegetable oil
Chicken
Whole milk
How To Make Our Chicken Fried Steak with Gravy Recipe:
Begin by preheating your oven to 250 degrees fahrenheit.
Then, take out your meat and cut off any excess fat, then cut the beef into ½ inch slices.
Now season the slices of beef with salt and pepper.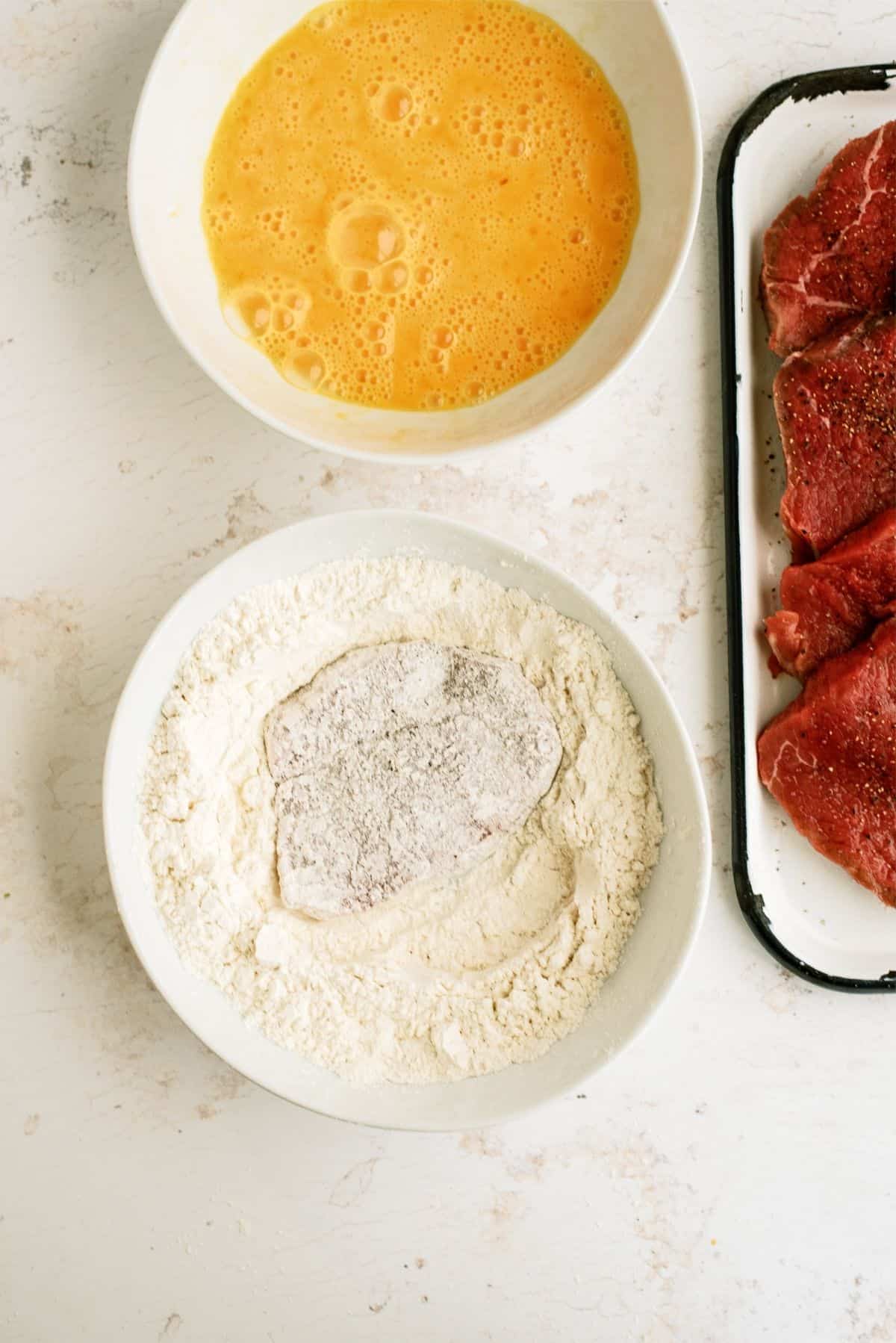 Pour flour into a shallow bowl and the beaten egg in a bowl, and then dredge the meat in the flour.
After the slices of meat are covered in the flour, and then pound the meat to tenderize it until it is about ¼ of an inch thick.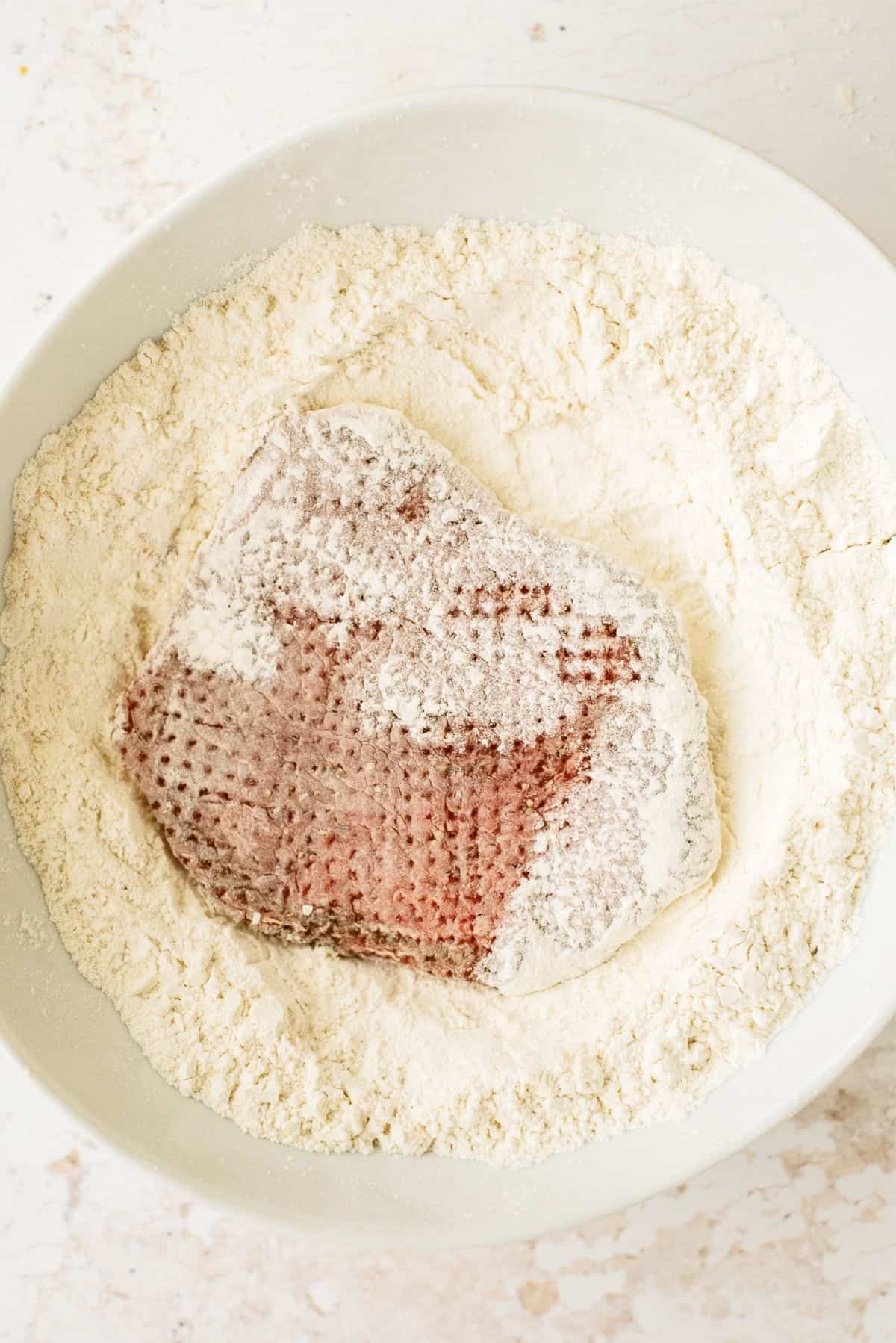 When you are done tenderizing the meat, dredge the meat through the flour one more time and then dip it in the egg bowl, and then one last time in the flour.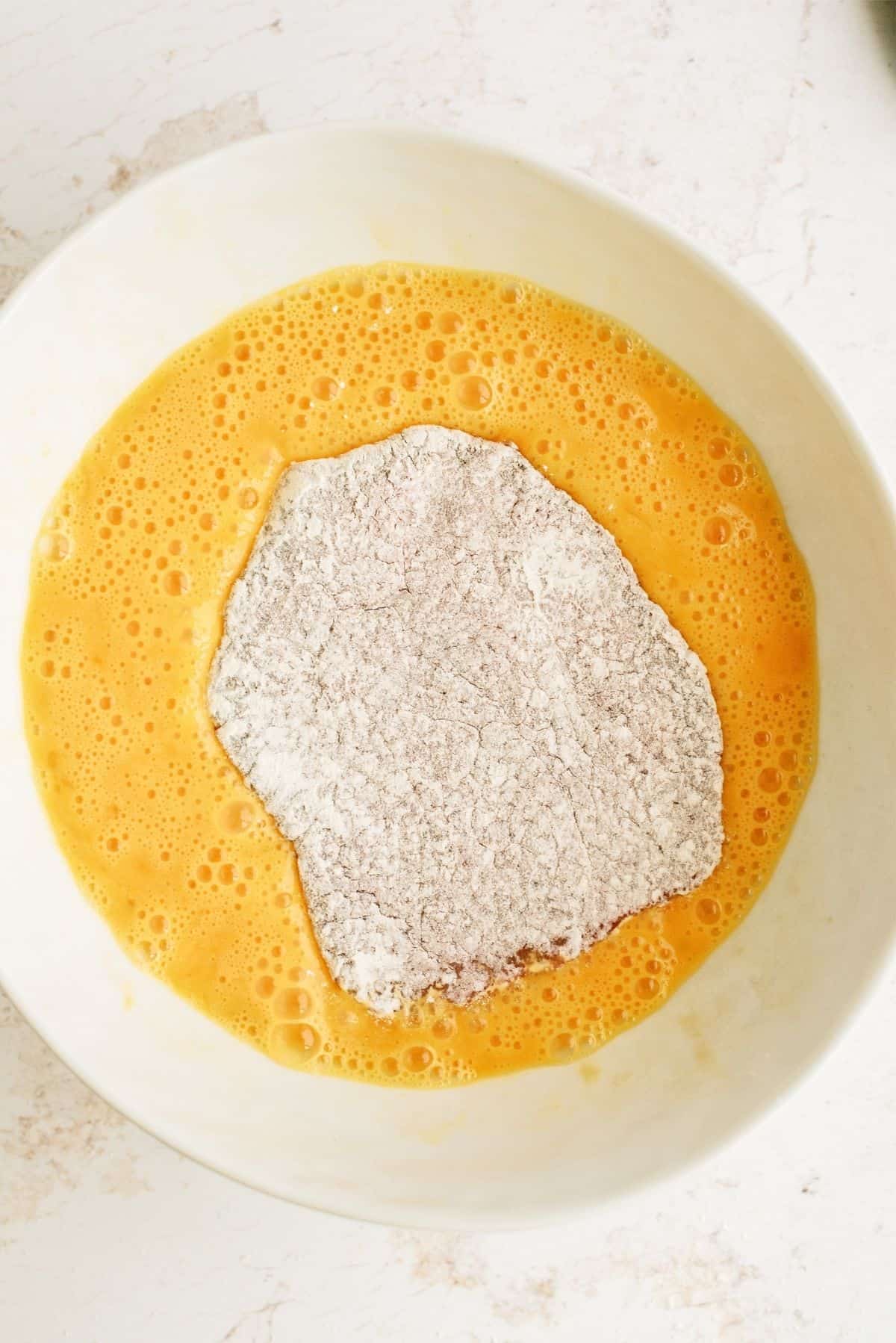 Do these steps with all of the meat slices and then place the meat on a plate and let it rest for 10-15 minutes before cooking it.
Now, pour about ¼ to ½ cup vegetable oil into the bottom of a 12 inch skillet. Make sure you have enough to cover the bottom of the pan, and then turn the heat on to medium-high heat.
When the oil begins to simmer, add the meat in batches to not overcrowd the pan.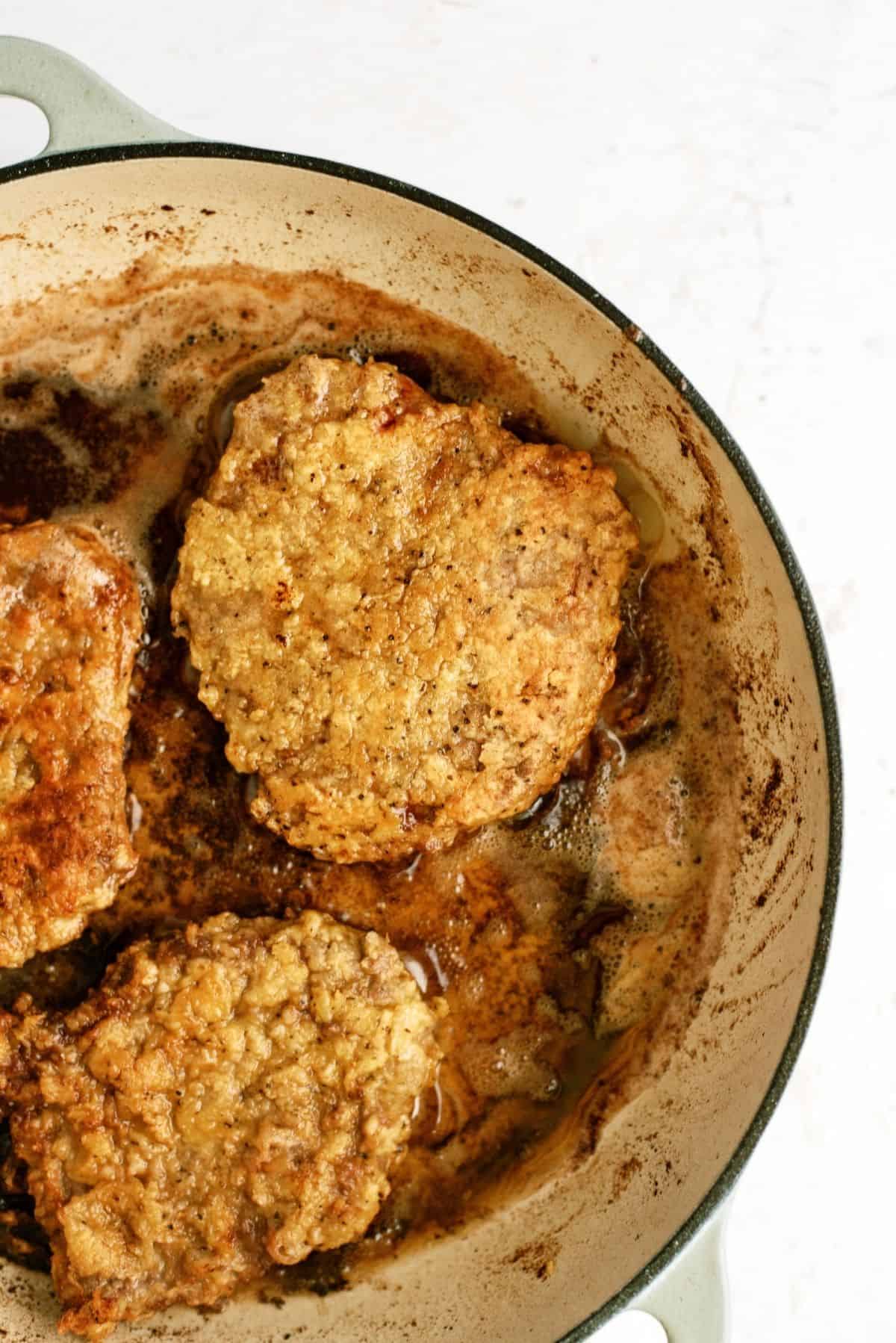 Cook the meat for about 4 minutes on each side, or until both sides are golden brown.
When the slices are done cooking, place them on a baking sheet and place them in the oven until all of the meat has been cooked.
Now, just quickinly make up your gravy by adding 1 tablespoon of vegetable oil into the pan you used to cook the steaks.
Next, whisk in the flour until it is well combined.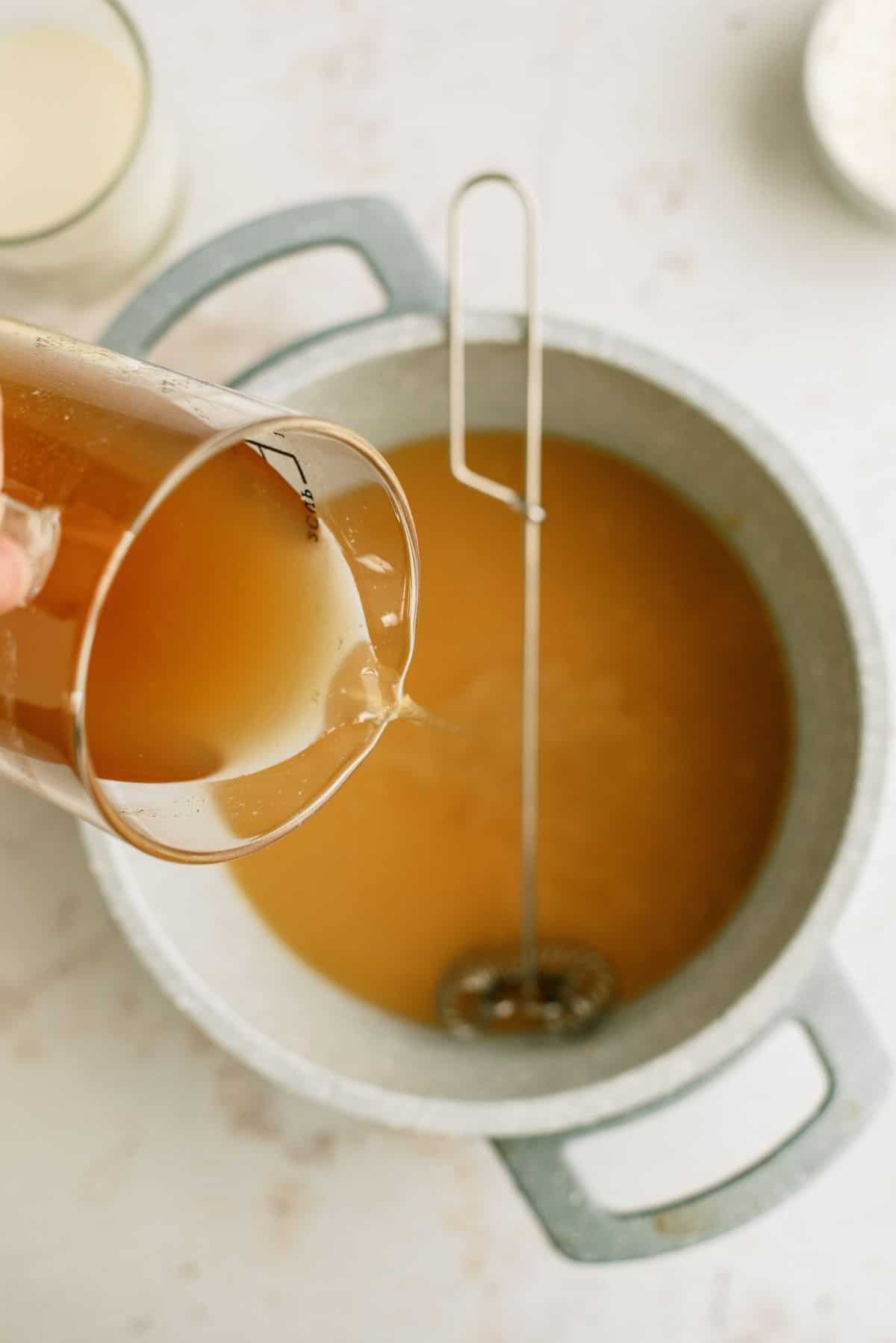 Then add in the chicken broth and continue whisking it together until the gravy comes to a boil and begins to thicken up.
Now add the milk to the gravy and again keep whisking until you reach your desired consistency. This generally takes about 5-10 minutes.
When you have reached your desired consistency, season the gravy to your taste with more salt and pepper.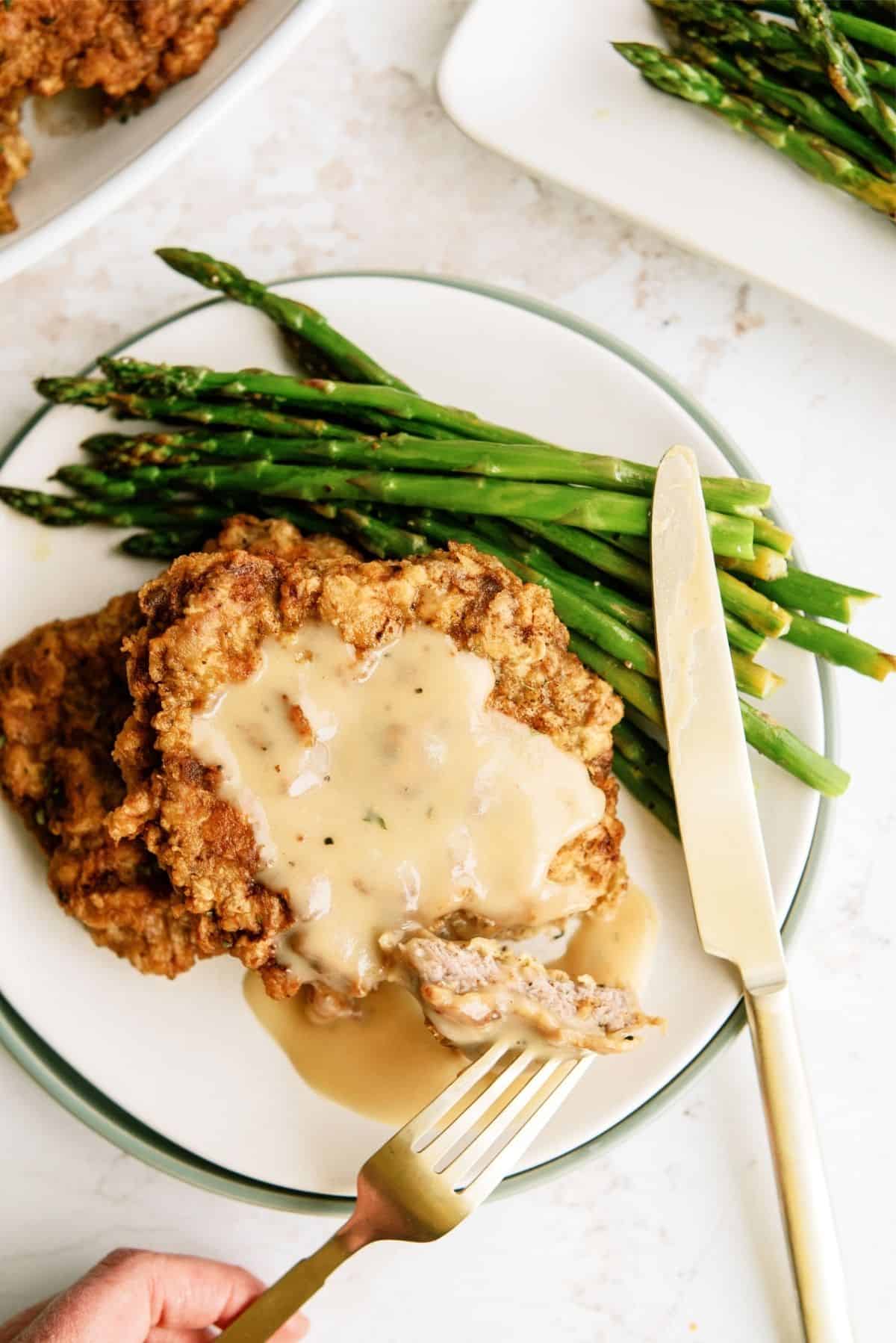 Now just serve the chicken fried steak on a plate and pour the gravy over top and enjoy!
To Make This Delicious Chicken Fried Steak Recipe You Will Need:
Shallow dish (2)
Mallet
12 inch skillet
Baking sheet
Whisk