I am all about fast dinners, but a fast dinner that everyone in my family loves, is a real mom win for me. Everyone gobbles these up, and they come together in just 20 minutes, from start to finish. Also the perfect recipes to sneak veggies in.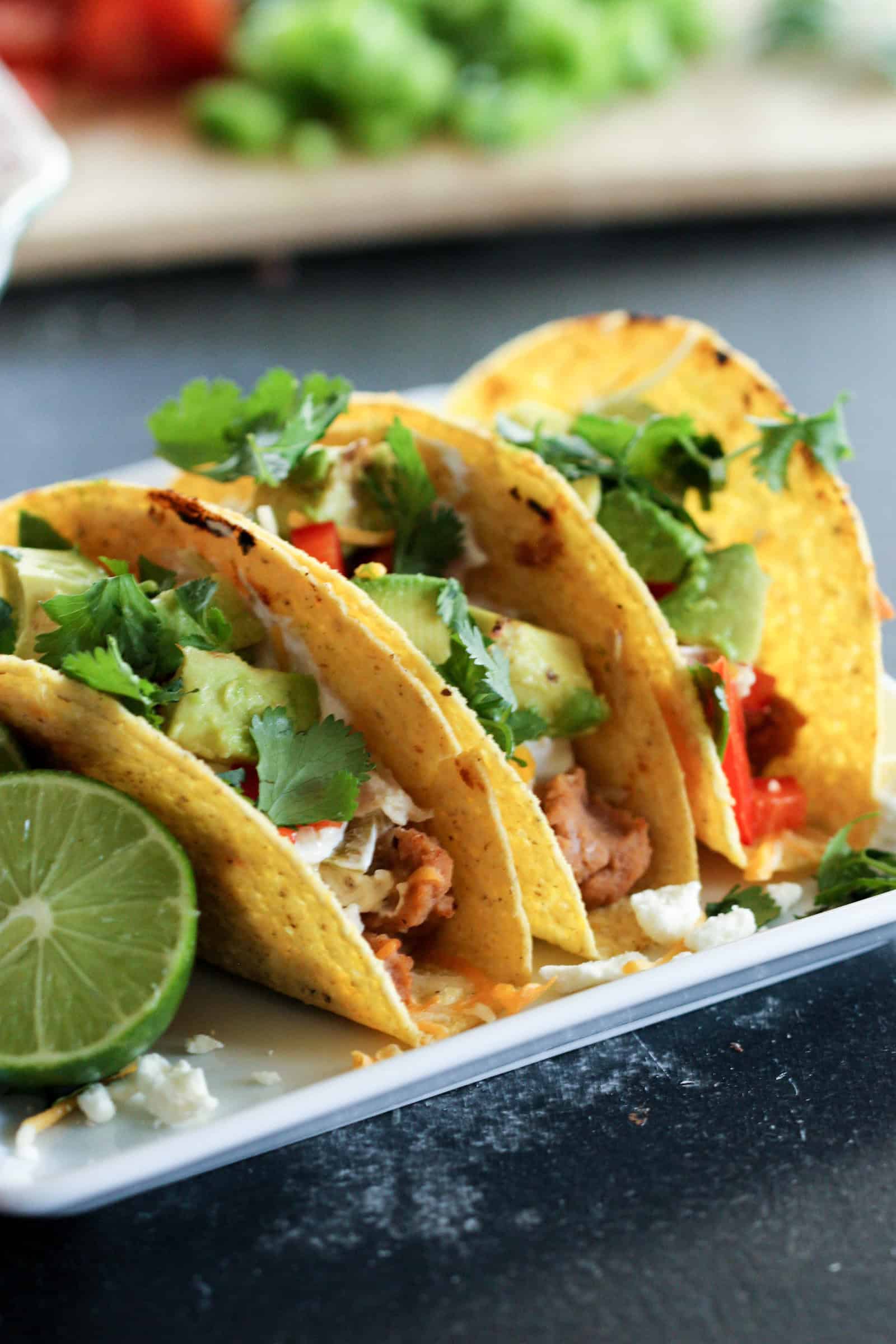 I love a good taco dish!
These 20 Minute 7 Layer Chicken Tacos are incredibly easy to make and full of flavor.
Looking for another taco recipe? Try our Instant Pot Shredded Chicken Tacos!
Could I make this recipe using soft tacos/tortillas?
For this recipe, I used hard shells (which I normally never use. We try to use whole wheat soft tortillas), but you could also use soft tacos or tortillas.
I like to use the Old El Paso Tacos with a flat bottom so they stand up on their own in the pan.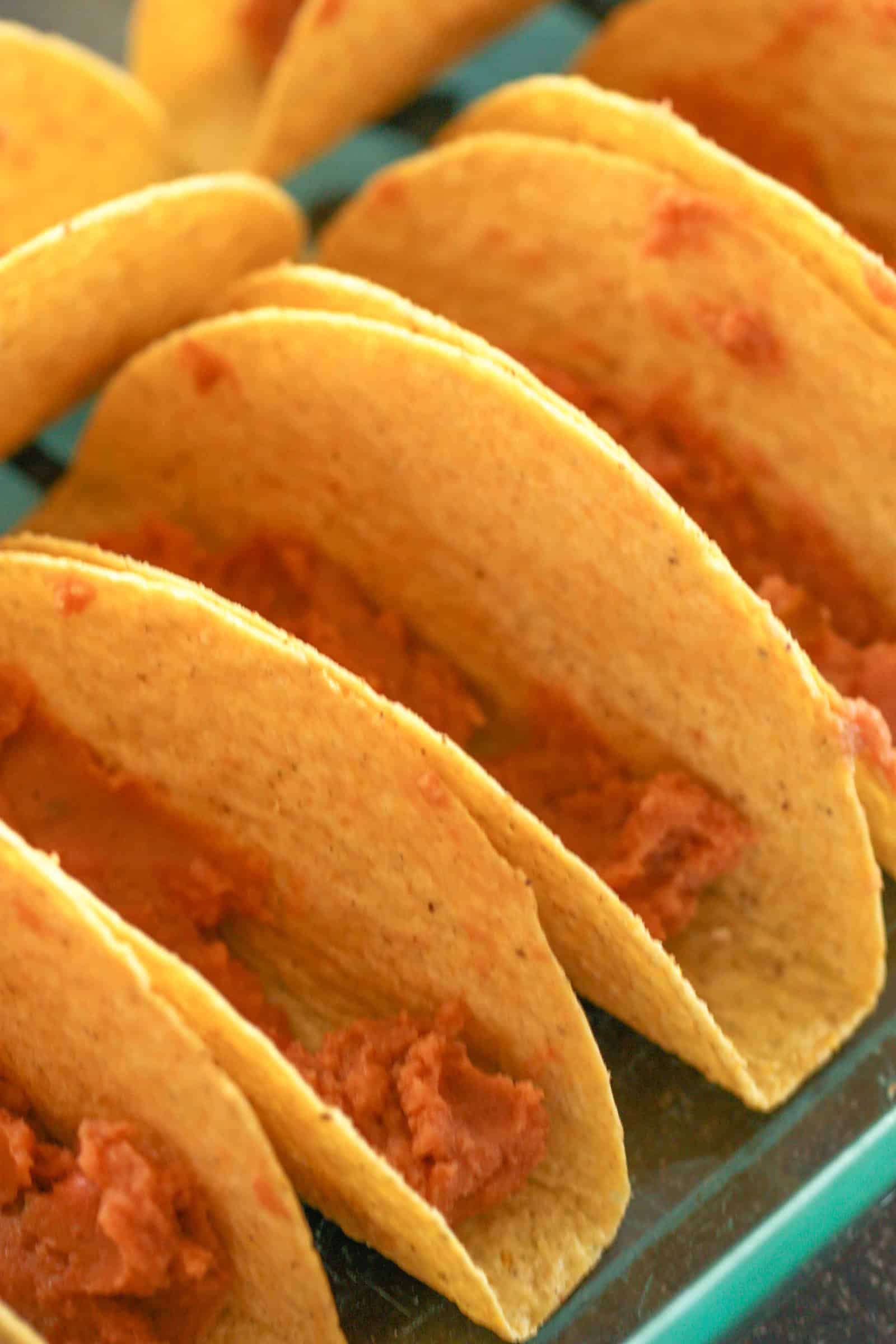 *I have also found these are easier to layer when I use a hard shell. I usually layer my beans, chicken, then cheese, followed by all the fresh and cold ingredients, for a fresh taco taste.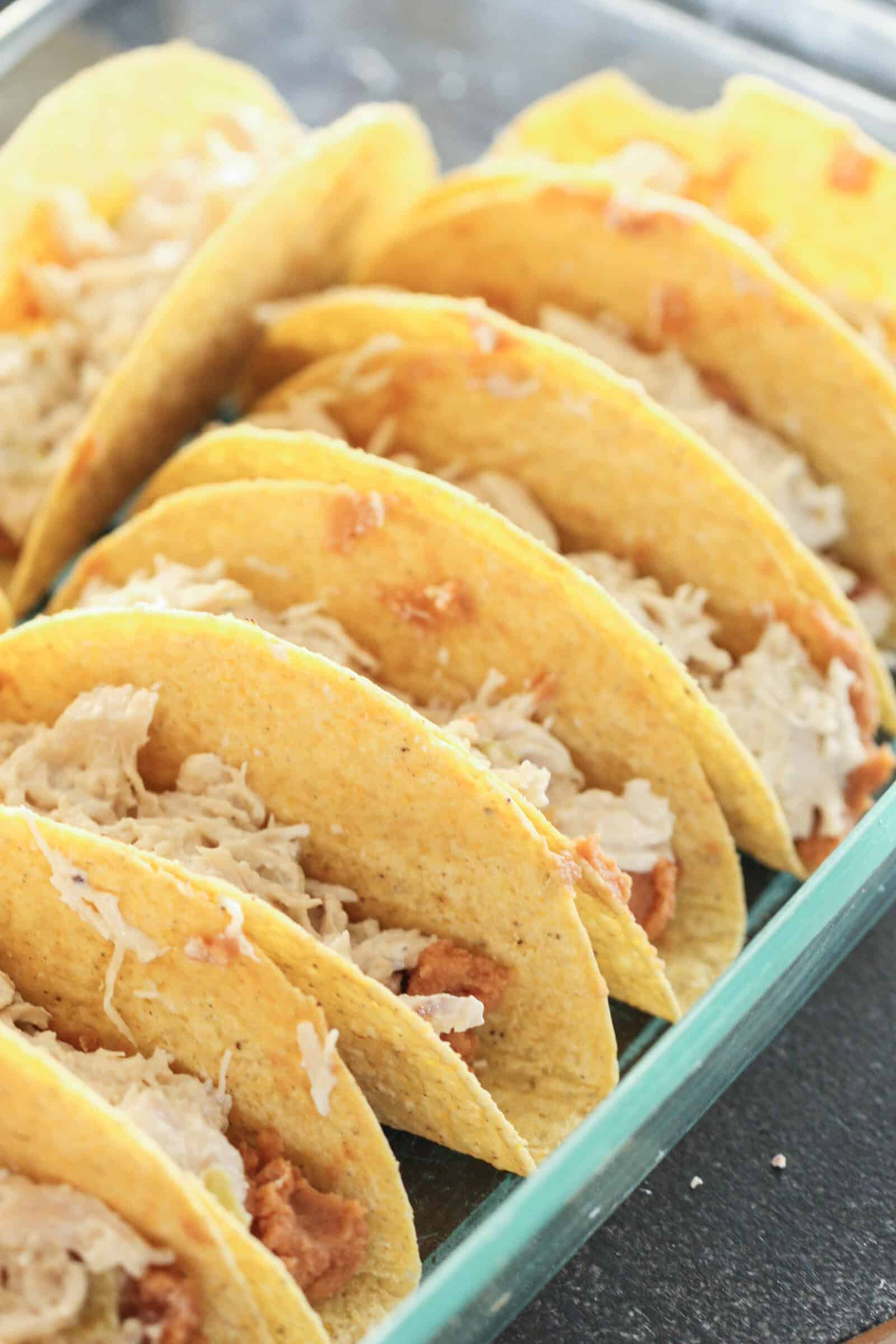 We recommend using the mini ones (like street tacos) and broiling them in the oven, after decorating them. Just to give them that delicious melted cheese, and crispiness we all love.
These would also work with the whole wheat tortillas. I did see that my grocery store has started to carry mini whole wheat tortillas, if you are looking for a healthier option.
You could also use large tortillas, but they may be more difficult to broil. You may have to do one or two at a time on a cookie sheet.