This recipe is a healthier and wonderfully delicious take on the popular No-Bake Chocolate Peanut Butter Cookies. These cookies have all the flavor and satisfaction of the original, but these Healthier No-Bake Chocolate Peanut Butter Cookies will leave you feeling guilt-free!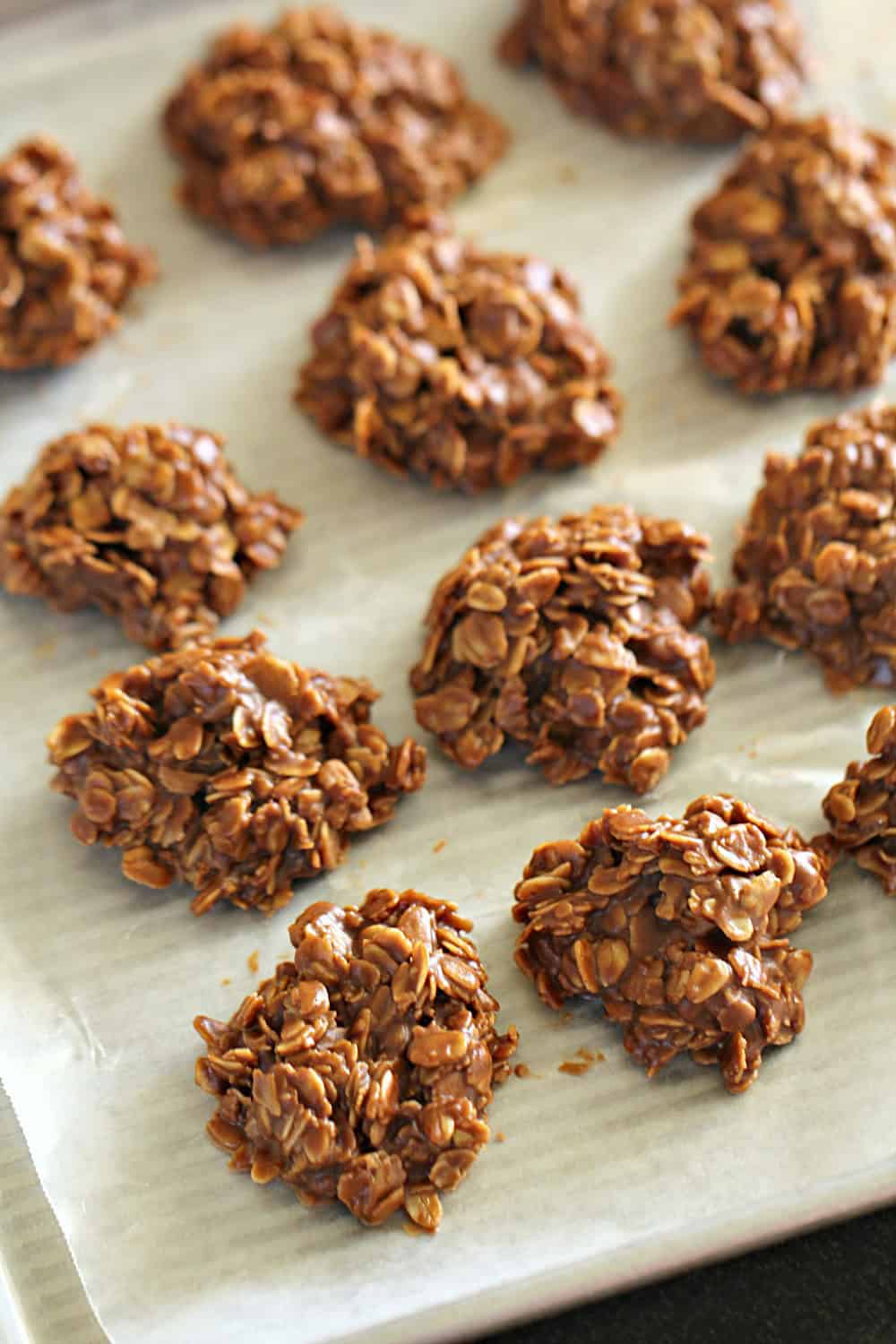 I honestly love peanut butter and chocolate recipes, and even better when you can call the recipe HEALTHY! This will become another favorite in your house as it is in mine.
These healthier no-bake chocolate peanut butter cookies are also super simple to make. Which is good since they will disappear quickly since they are extremely delicious, so there's no doubt you will have to make more. But, just in case they aren't eaten right away, they can be stored up to 2 weeks in an airtight container.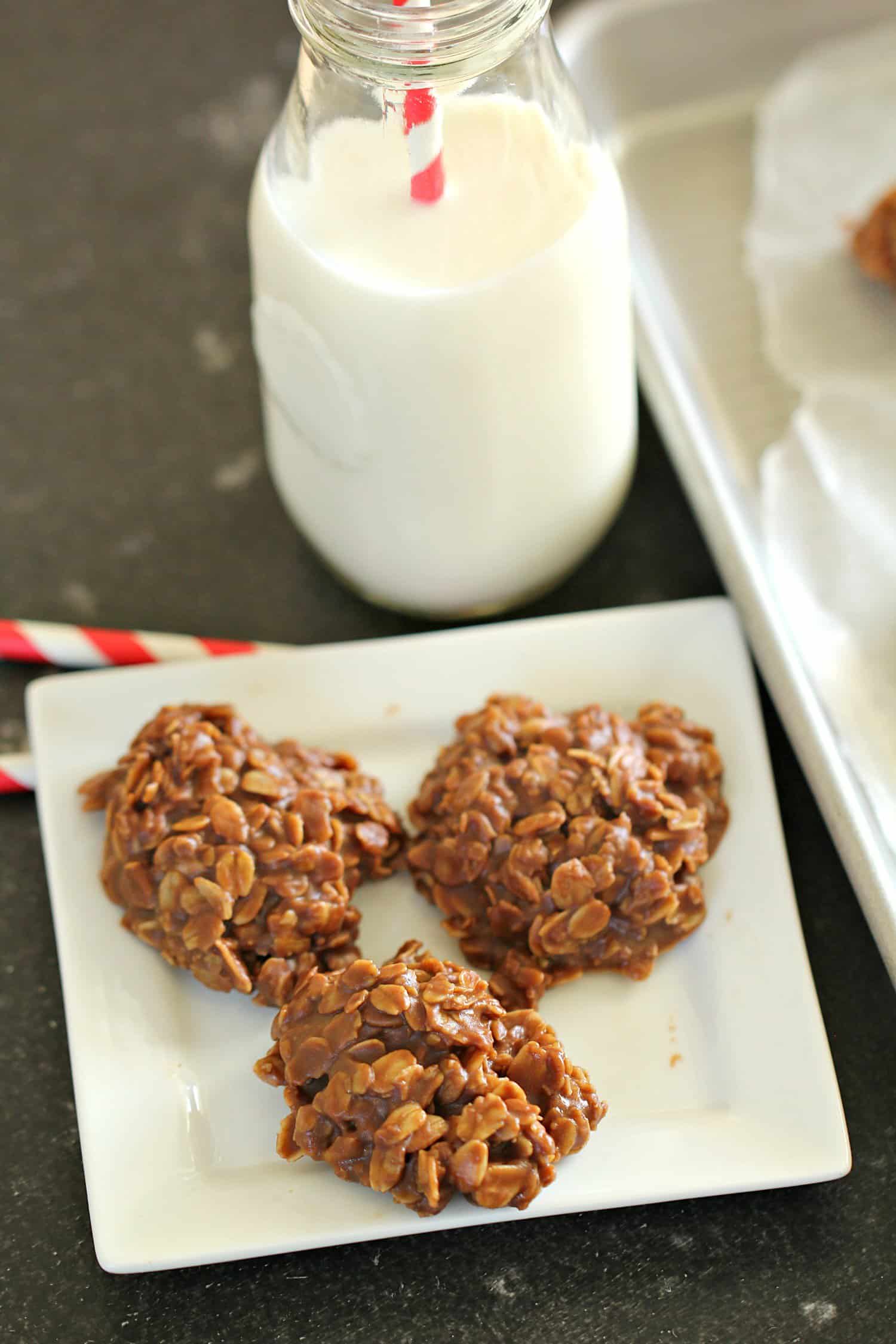 INGREDIENTS needed for healthier no bake cookies:
Coconut oil
Natural creamy peanut butter
Honey
Salt
Unsweetened cocoa powder
Vanilla
Old-fashioned oats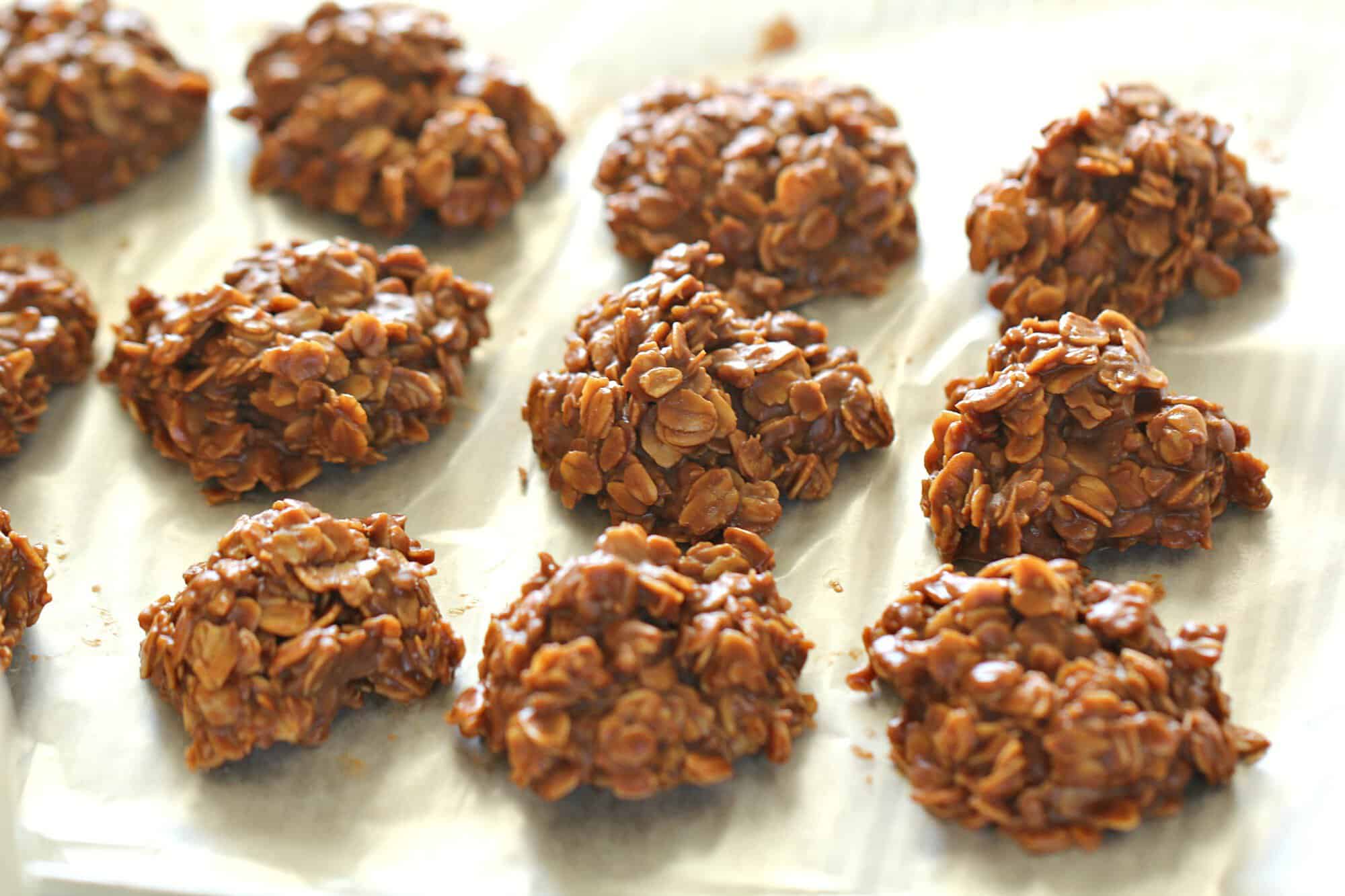 How to make healthy no bake cookies:
To begin, use a large saucepan (I like the nonstick pans because they are easier to use with these sometimes sticky recipes). Turn the burner to medium-low heat and then add the coconut oil, peanut butter, honey, and salt to the pan.
Consistently stir slowly all of the ingredients while they begin to melt to avoid burning the mixture. Continue to stir until they mix together completely bringing them to a boil.
Next, add in the cocoa powered and vanilla to the warm mixture. Make sure to keep stirring the ingredients until completely combined and to avoid overheating the chocolate and peanut butter goodness. If they are boiled for too long you will end up with dry cookies.
Once everything has melted evenly together, remove the saucepan from the heat. After removing the pan from the burner add the oats to the mixture. Mix everything together until all of the oats are covered evenly with the chocolate peanut butter mixture.
TIP: You could use quick oats instead of old-fashioned oats, but I prefer the texture that old-fashioned oats give to these cookies. Either will work great.
Now that everything has been combined its time to finish up the cookies! Yes, we're already to that part. I told you they are simple!
Use either wax paper or a silicone liner over a large cookie sheet and drop the healthy no-bake chocolate peanut butter cookie mixture on the silicone liner. Each cookie should be a spoonful, roughly about 1 ½ Tablespoons of the chocolate peanut butter goodness.
After finishing all of the cookies onto the cookie sheet, move it to the fridge or freezer to allow the healthy chocolate peanut butter cookies to set up completely. This recipe makes about 14 cookies, more or less depending on how big they are made.
It shouldn't take longer than an hour or two after they are put in the fridge, then just pull them out and enjoy!!