Pistachio Fruit Dip is so simple and delicious. It is one of our favorite dips, because it only requires TWO ingredients. It is so easy to make and tastes amazing. This is the BEST pistachio fruit dip I have ever tried, and it is so simple.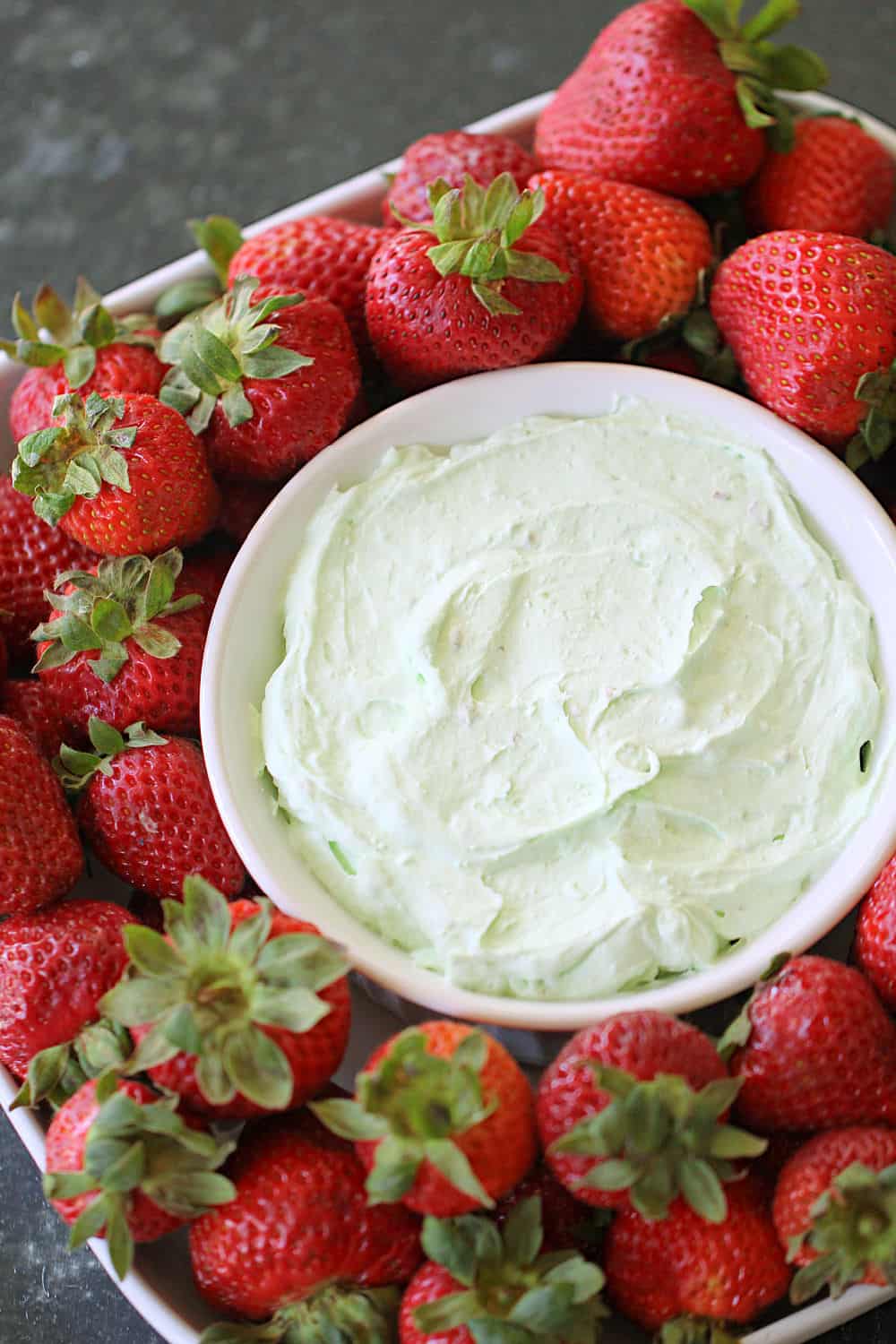 This delicious 2 Ingredient Pistachio Fruit Dip is perfect for any time, but also great for a St. Patrick's Day Party!
How to make Pistachio Fruit dip: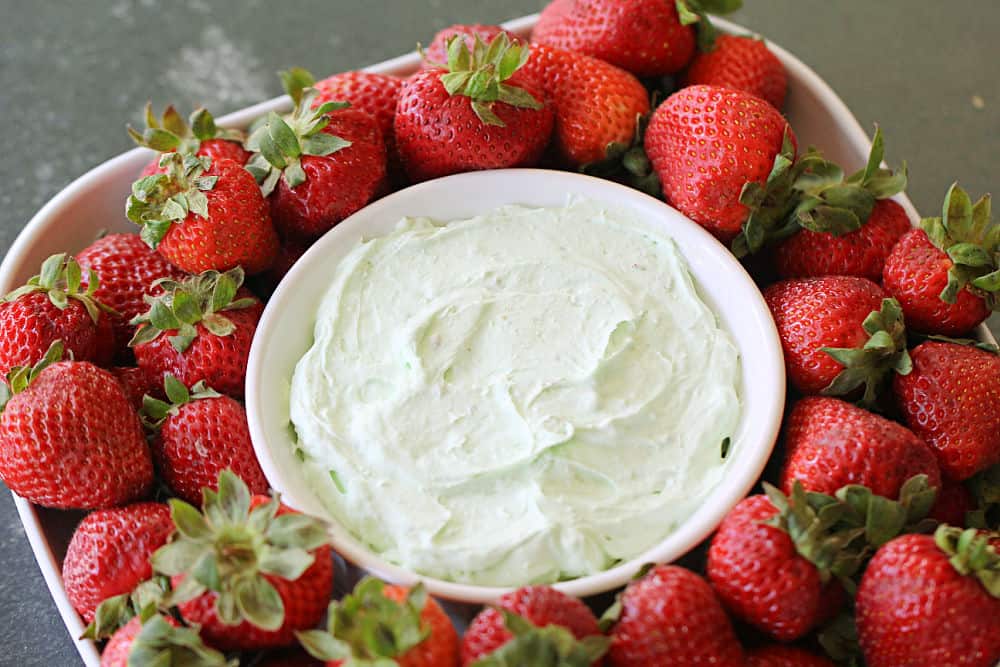 This recipe doesn't take too much explaining. The best part about this recipe, is it only requires two ingredients. But, if you need a little extra help, here is how you make it:
Step 1: Mix the Pistachio Instant Pudding and the cool whip together in a bowl. I did this with a rubber spatula.
I was careful to fold in the cool whip so it wouldn't lose it's fluffy texture.
You could also use a whisk to combine it, but be gentle because if the cool whip heats up, it will begin to get a little more liquidy.
Step 2: Store in fridge, covered, until ready to serve. Serve with your favorite fruit.
I served mine with bananas. This is the perfect banana dip. I also love this dip with pineapple and strawberries.
It's such a light and fluffy dip, it's practically guiltless.
What can I add to create more flavor and texture?
If you are looking to jazz up the dip, we recommend adding about one-half cup of crushed pineapple one cup of mini marshmallows to the dip.
The marshmallows soften and create such a delicious texture.
If you love this recipe you'll want to try our Pistachio Jello Salad!