These White Chocolate Chip Oatmeal Cookies are so easy to make and taste absolutely amazing. If you need a new cookie recipe, these are the perfect combination of chewy and soft.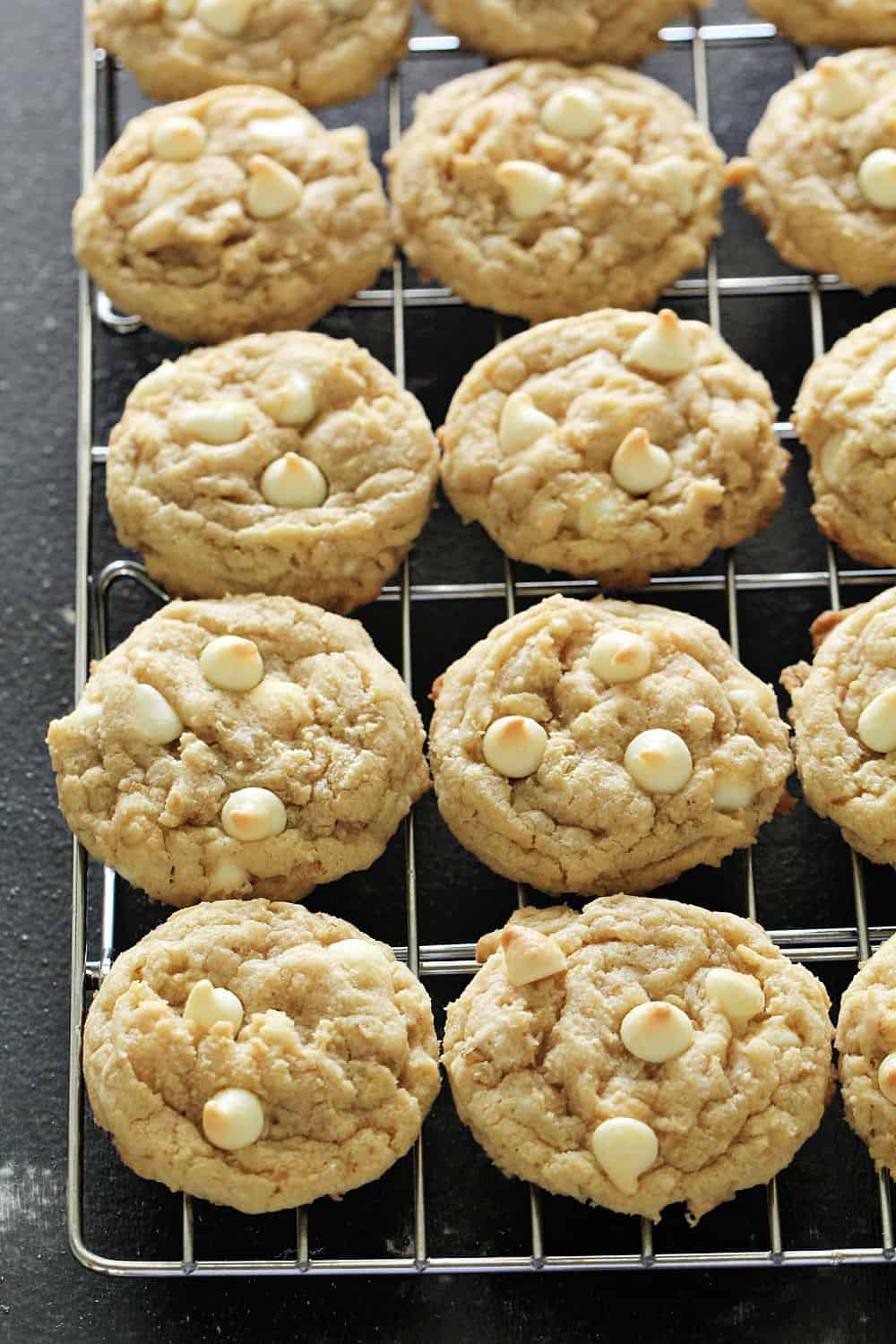 Whenever I am asked what my favorite cookie recipe is on our site, these White Chocolate Chip Oatmeal Cookies are at the top of my list!
Ingredients needed for Chocolate Chip Oatmeal Cookies:
1 cup butter softened
1 cup brown sugar
1 cup white sugar
2 eggs
2 teaspoons vanilla extract
3 cups flour
1 teaspoon baking powder
1 teaspoon baking soda
1 teaspoon salt
1½ cups rolled oats
2 cups white chocolate chips
How to make these Oatmeal Cookies:
Preheat oven to 350 degrees.
In a bowl, beat together the softened butter, brown sugar, and white sugar. Add in eggs and vanilla and mix well. Stir in the flour, baking powder, baking soda and salt until completely incorporated. Fold in the oats and white chocolate chips.
Drop by tablespoonfuls onto cookie sheets and bake for 9-12 minutes (do not overcook). Remove from cookie sheets and let cool.
If you are looking for another popular cookie on our site, check out our Chewy Chocolate Chip Cookies.