Homemade nutter butter cookies are a deliciously delicate peanut butter cookie filled with a peanut butter frosting. Basically a cookie dreams are made of!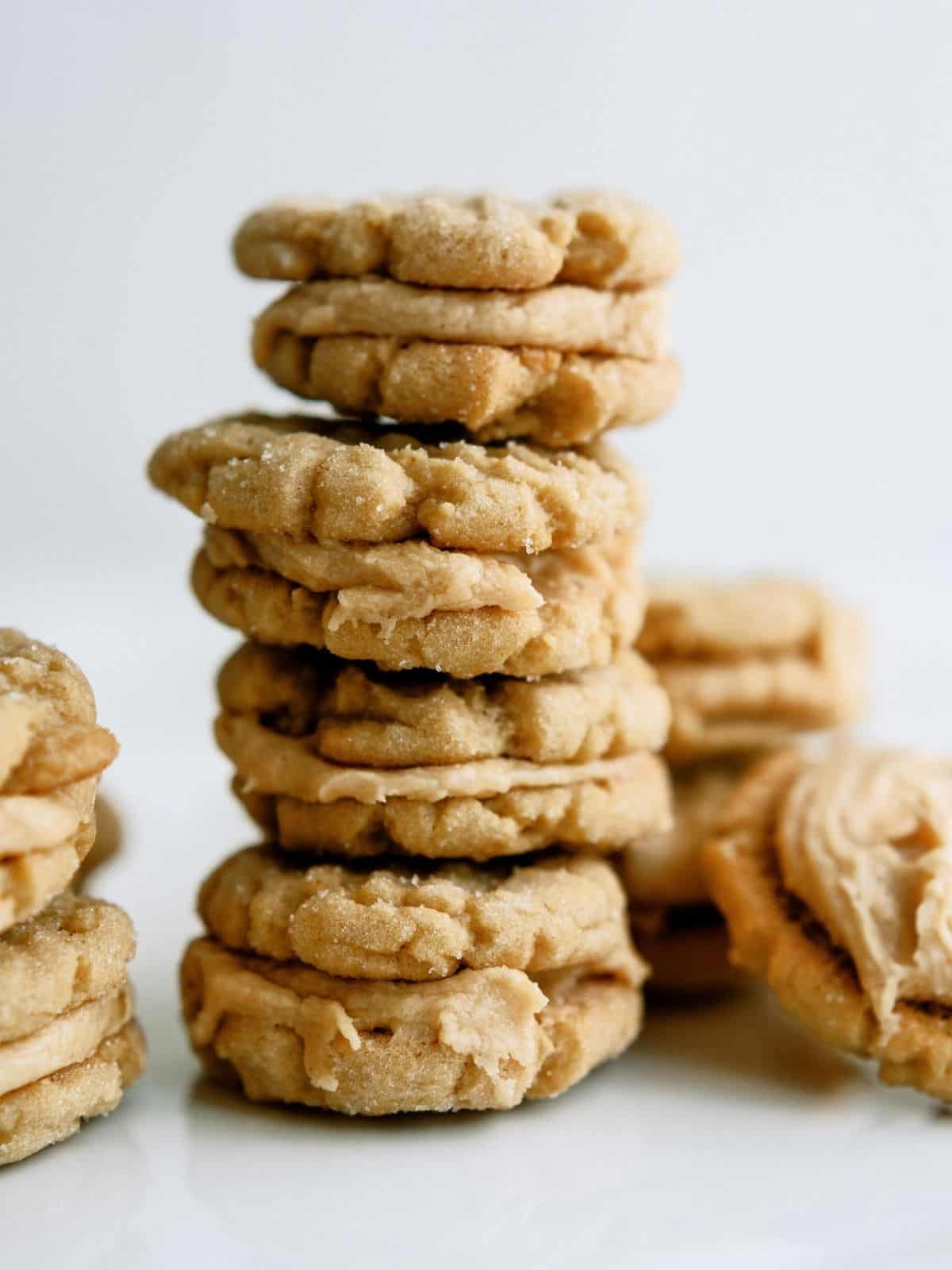 If you love nutter butters from the store, you are going to love this homemade nutter butter cookie recipe! This is the best copycat nutter butter cookies recipe you will find.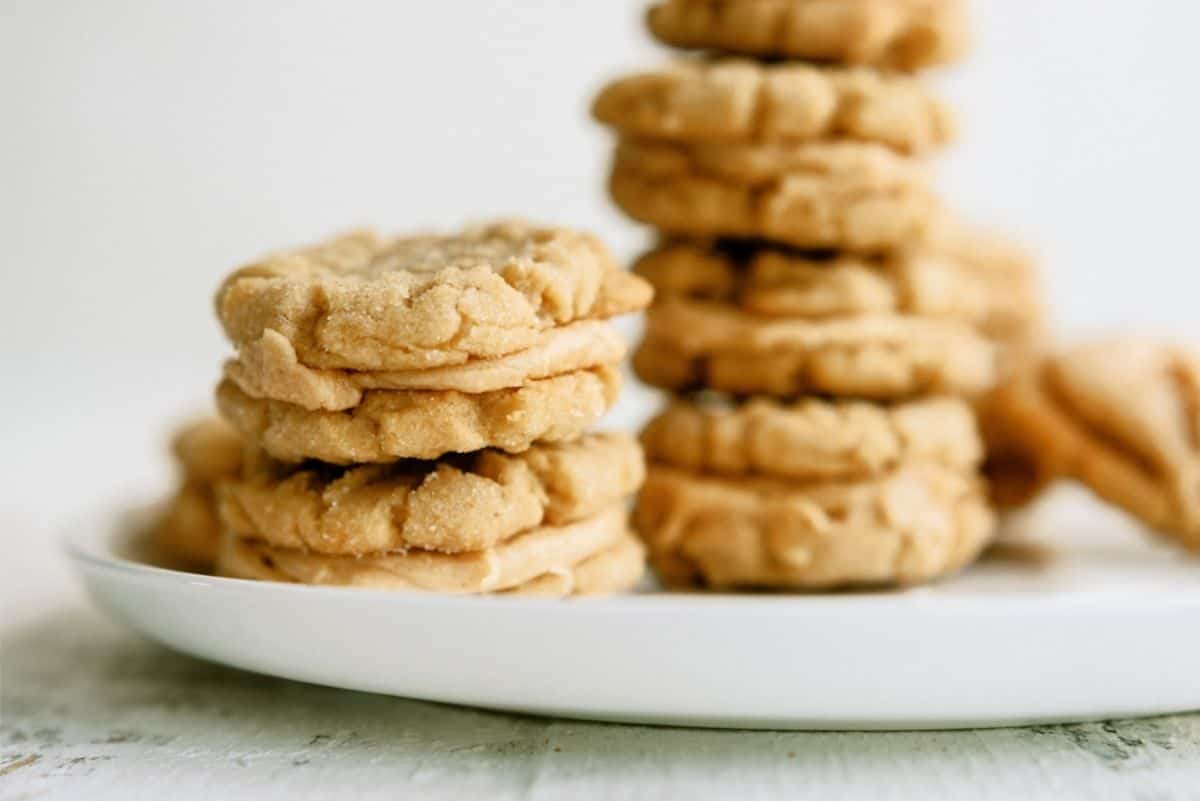 These homemade soft nutter butter cookies are easily the best peanut butter cookie recipe you can make! They are an easy family dessert recipe you can make at home and enjoy after dinner.
They also make a great snack as well! My kids love coming home to these homemade nutter butter cookies to have after a long day at school.
For more delicious peanut butter cookie recipes, try out our Disneyland's Copycat Peanut Butter Cookies Recipe, Peanut Butter Cookie Cups Recipe, and the classic Perfect Peanut Butter Cookies Recipe.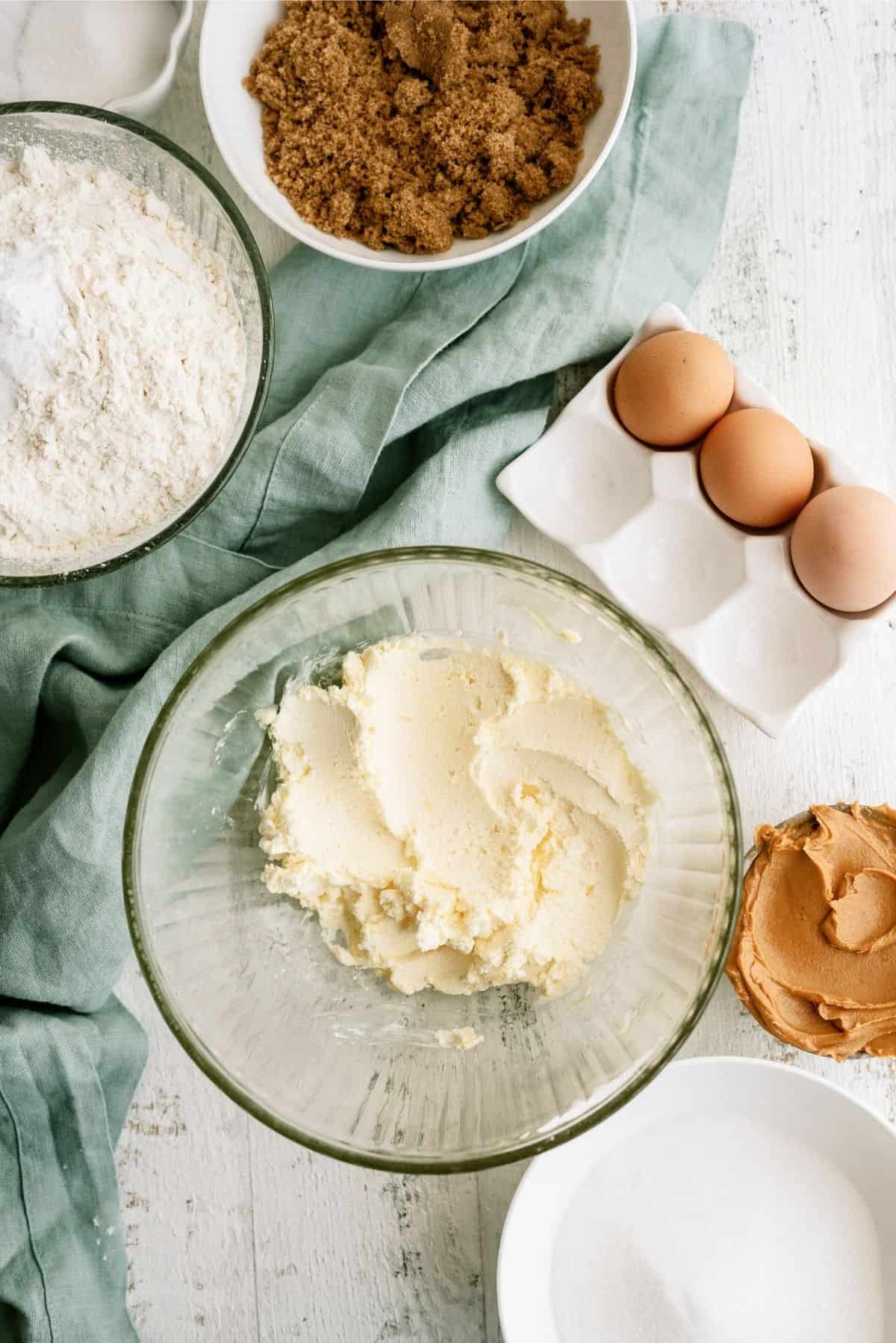 Ingredients Needed For Our Homemade Nutter Butter Cookie Recipe:
Butter flavored shortening
Creamy peanut butter
White Sugar
Brown sugar
Vanilla extract
Eggs
Flour
Baking soda
Salt
Milk
Powdered sugar
How To Make Our Homemade Nutter Butter Cookie Recipe:
To make these delicious peanut butter cookies, begin by preheating the oven to 375 degrees.
Then in a medium sized bowl, cream together the butter flavored shortening, peanut butter, white sugar, and brown sugar.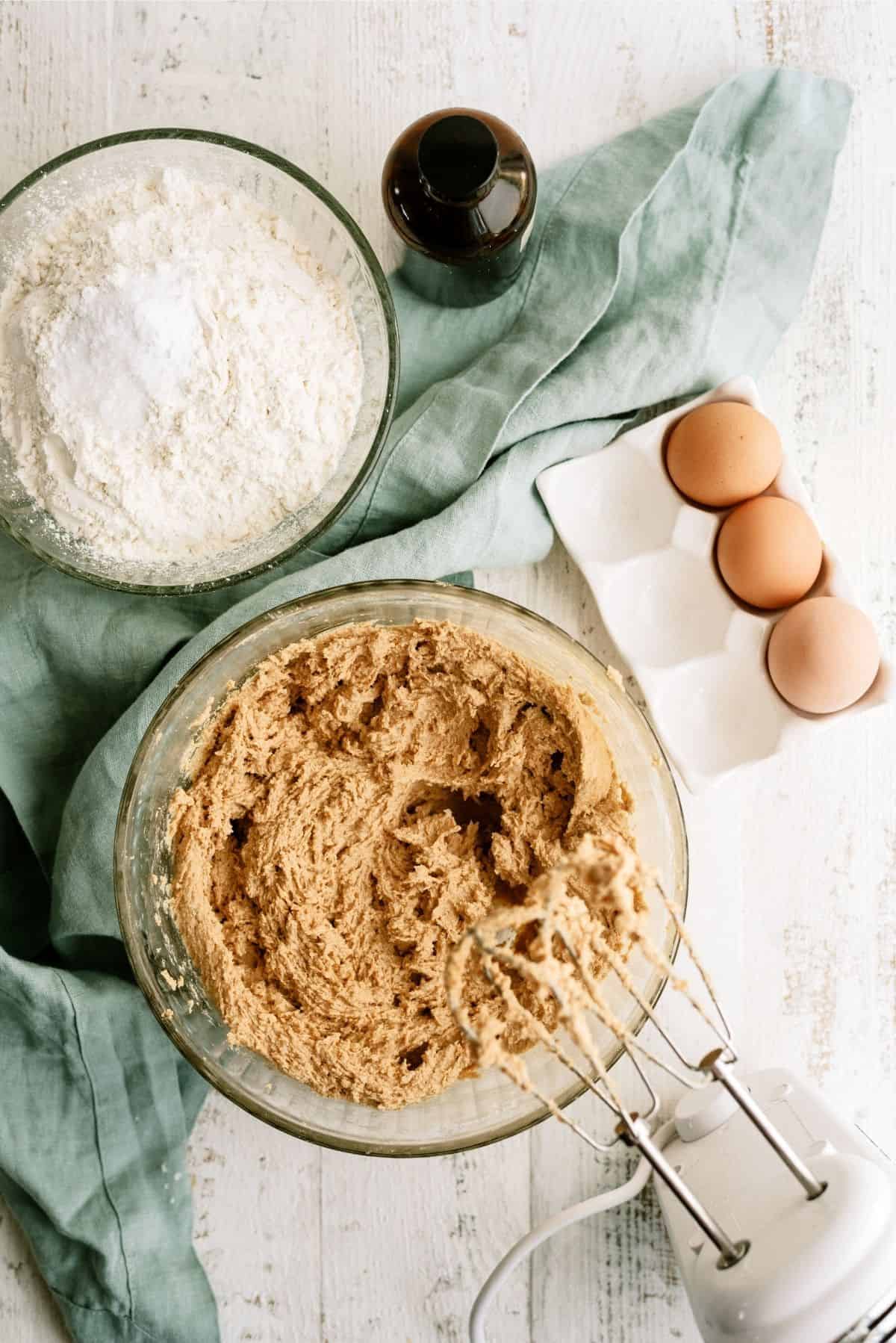 Mix everything together until the mixture is light and fluffy. This will normally take about 1-2 minutes.
Then, add in the vanilla extract, and then one egg at a time.
In another separate medium size bowl, whisk together the flour, baking soda, and salt until it is well combined.
Next, add the flour mixture to the creamed shortening mixture.
Mix everything together until the flour is completely mixed in.
Once that is done, add in the milk and continue mixing the dough until it is soft enough to roll into balls without crumbling apart.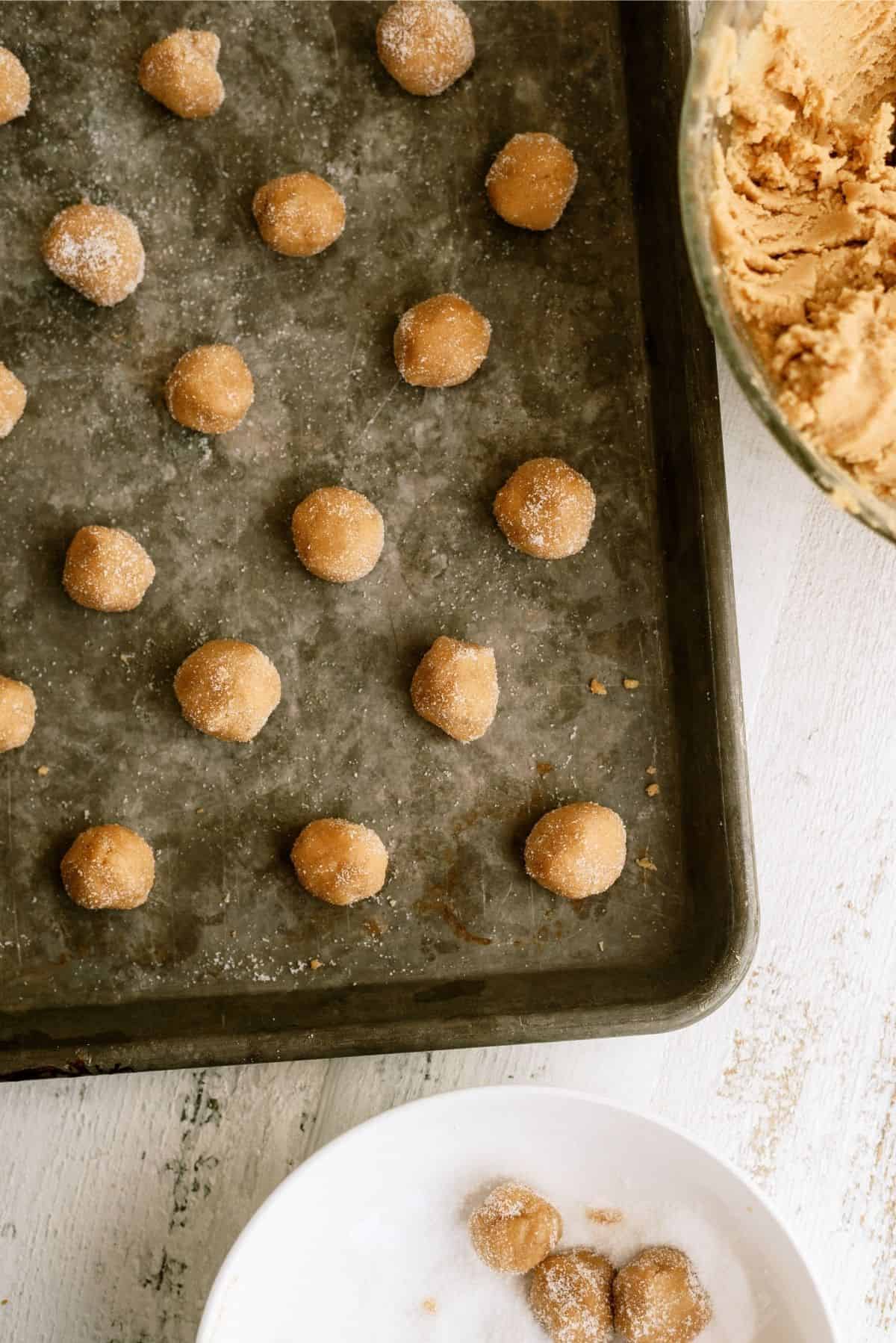 Now, roll the dough into ½ inch or a tiny bit larger balls. Once the balls have been rolled, roll them in the sugar and place them on an ungreased cookie sheet.
After they have been place on the pan, use a fork to press the cookie down and create the design on the cookie.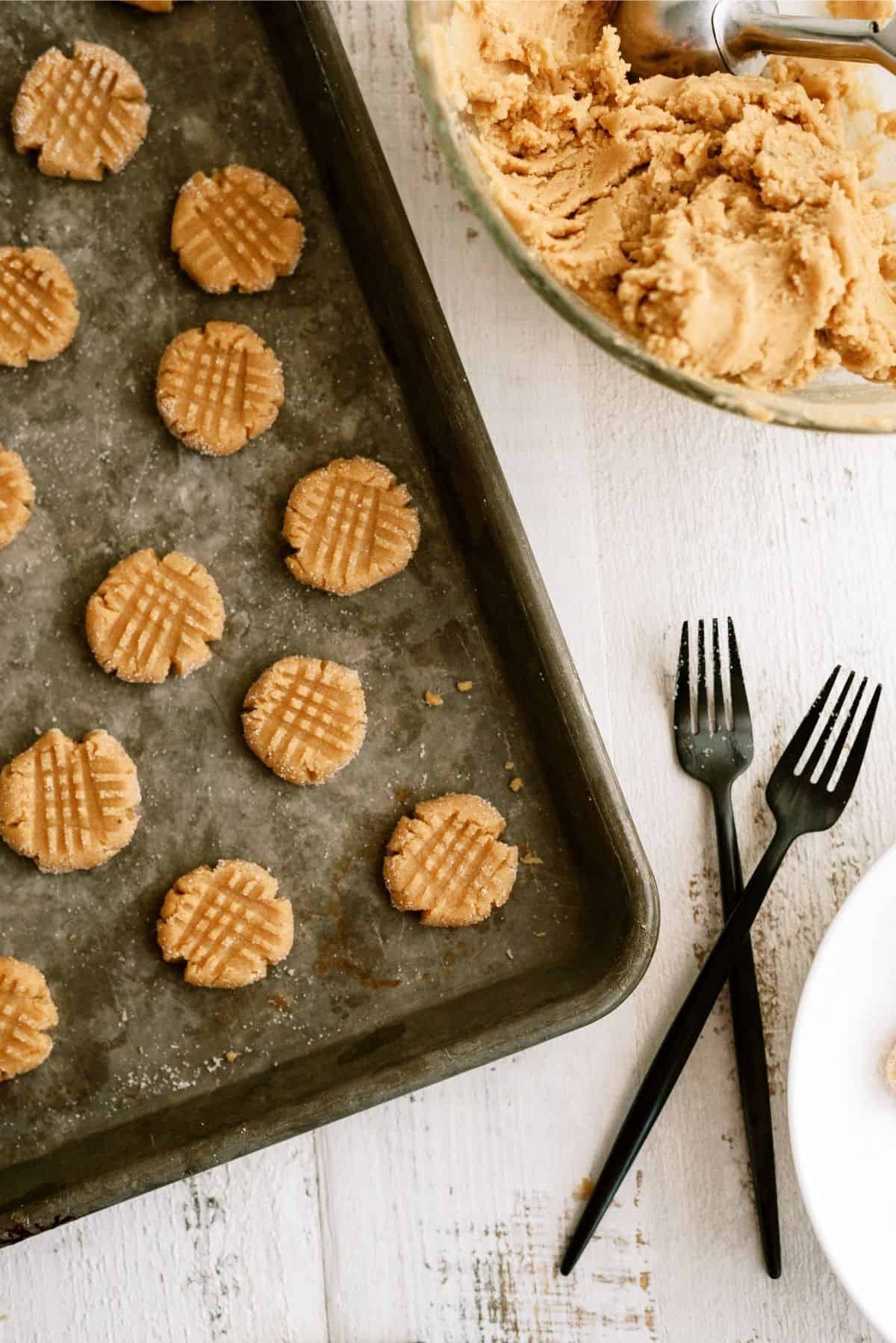 Place the cookie sheet in the oven and bake them for 6-8 minutes, or until they are puffy but not golden brown. If they are golden brown, they are overbaked.
To make the filling, use another medium sized bowl and beat tothether the peanut butter, butter, powdered sugar, and vanilla extract until they become smooth.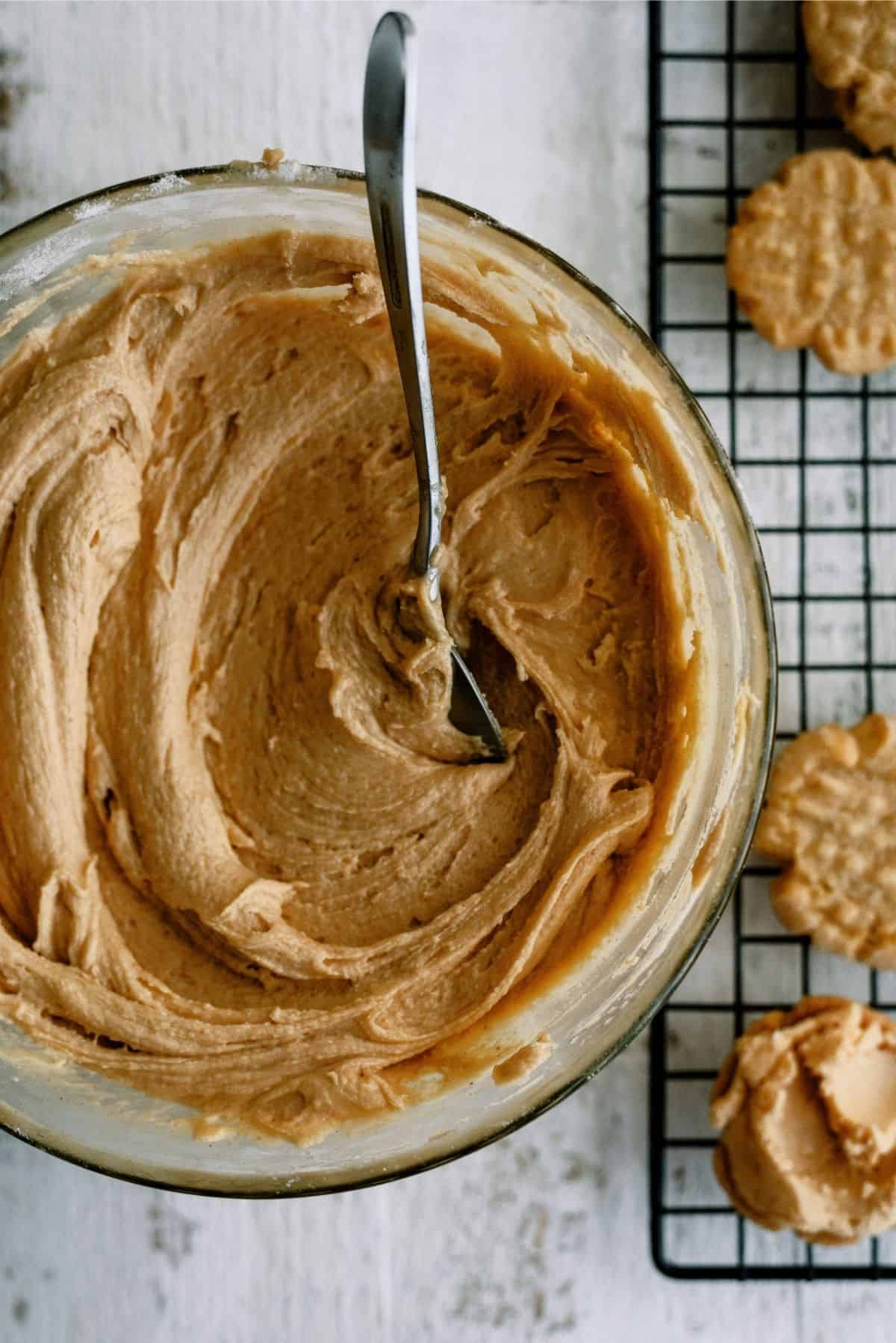 Then, add in the milk little bits at a time until you reached your desired consistency.
Once the the cookies have cooled, spread 1-2 tablespoons of the peanut butter filling on one cookie and then use a second cookie and place it on top to create the nutter butter cookie sandwich.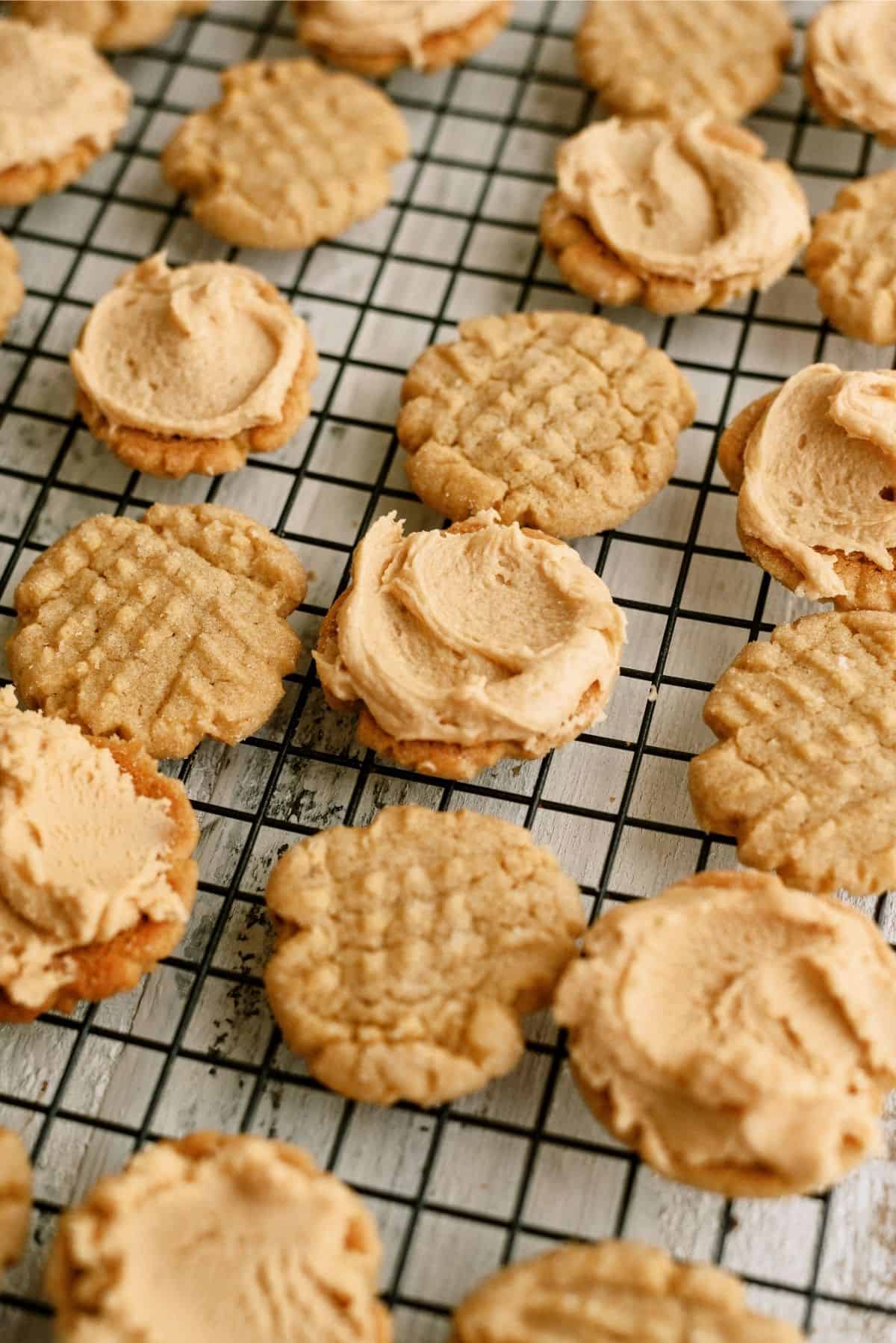 All that is left is to serve and enjoy!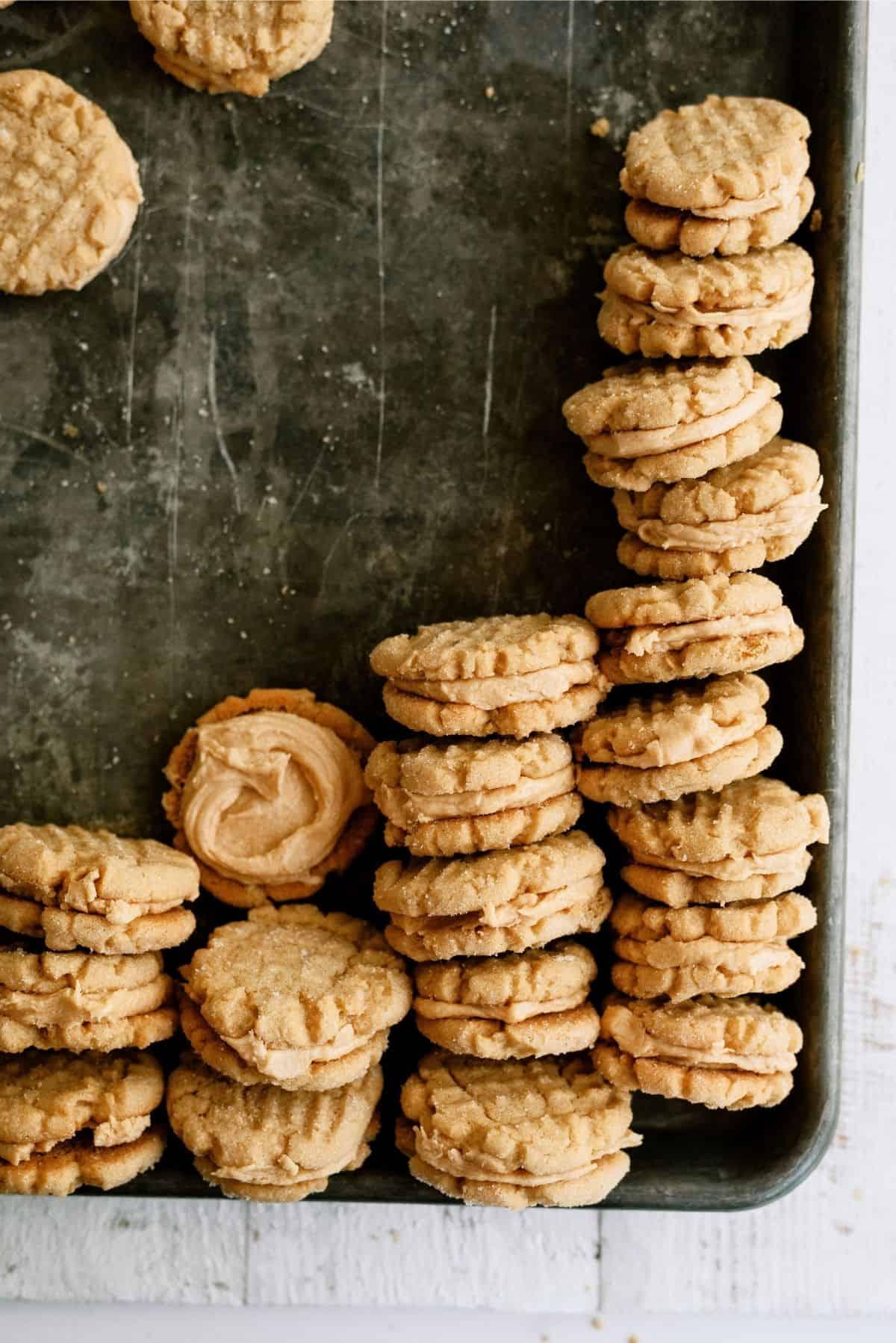 To Make This Homemade Nutter Butter Recipe You Will Need:
Medium mixing bowls (3)
Hand mixer
Whisk
Cookie sheet
Angled spatula (one like THIS will do!)