Black Bean and Turkey Enchiladas are my go-to recipe this month. They come together so quickly and taste delicious. They are also inexpensive and very filling. These may be some of the BEST enchiladas I've had in a while.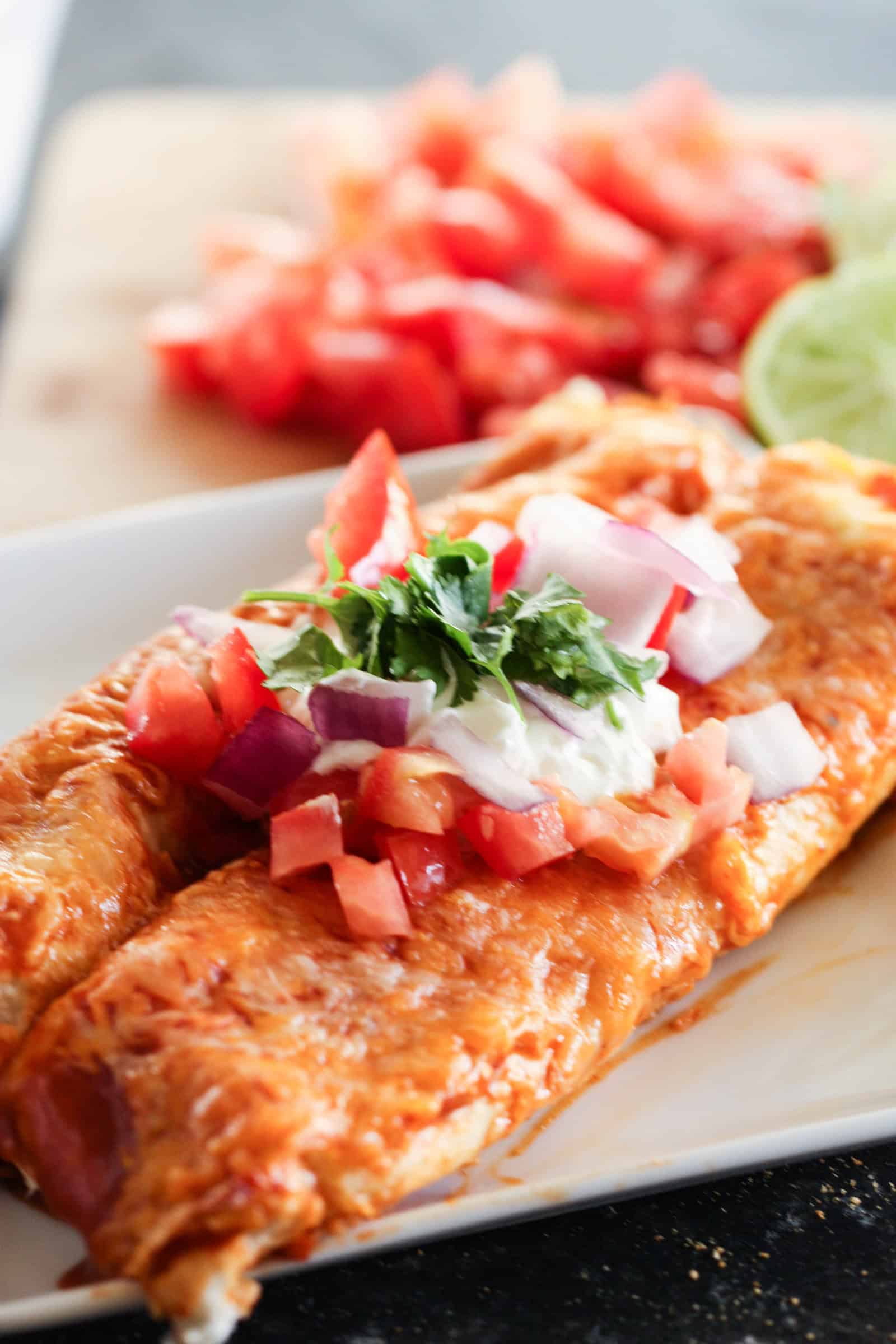 We have been trying to find some healthier recipes lately, and came across these Black Bean and Turkey Enchiladas that had been made with ground beef.
However, ground beef can make me a little sick, so I opted for ground turkey instead. They tasted amazing
They were so delicious and filling that my husband could only eat one. They only required a few ingredients, and take minutes to make.