We have been trying to find some healthier recipes lately, and came across an enchilada recipe that had ground beef and back beans. However, ground beef can make me a little sick, so I opted for ground turkey instead. They tasted amazing! They were so delicious and filling, that my husband could only eat one! They only required a few ingredients, and take minutes to make.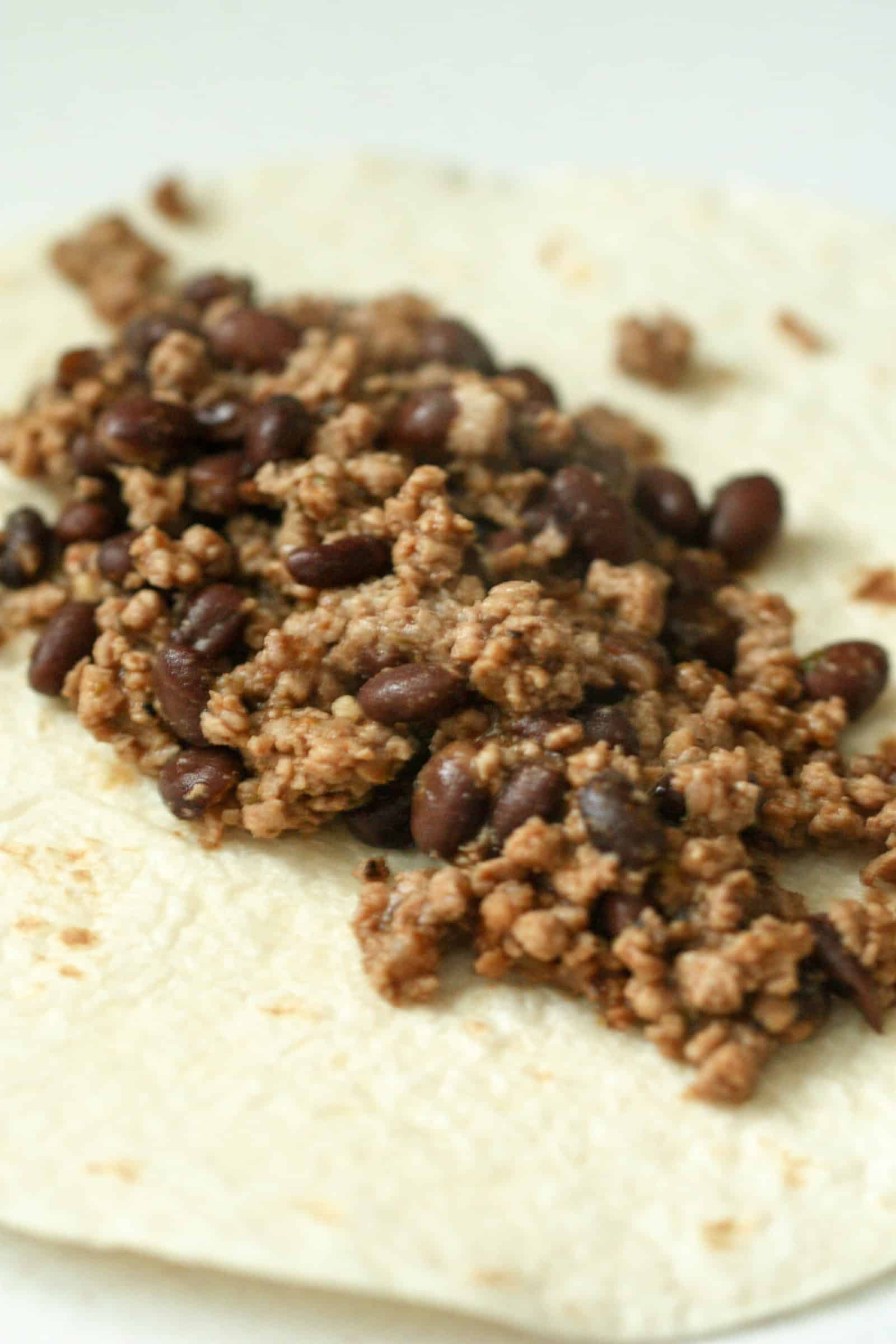 First you cook your ground turkey in a non-stick pan. I like to rinse mine once it is done cooking, just because the grease from the meat is a little gross to me. Once the ground turkey is cooked, add the washed and drained black beans. You don't have to drain them, but it might make your enchilada's a little soggy if you don't. You can also use any bean you would like. I have only tried black beans, but pinto would be delicious as well. Again, I would wash and drain whatever bean is used.
We like to flavor our meat by using a taco or fajita seasoning packet. I used a taco seasoning packet on mine. Sprinkle it over the cooked ground turkey and black beans until it is evenly mixed.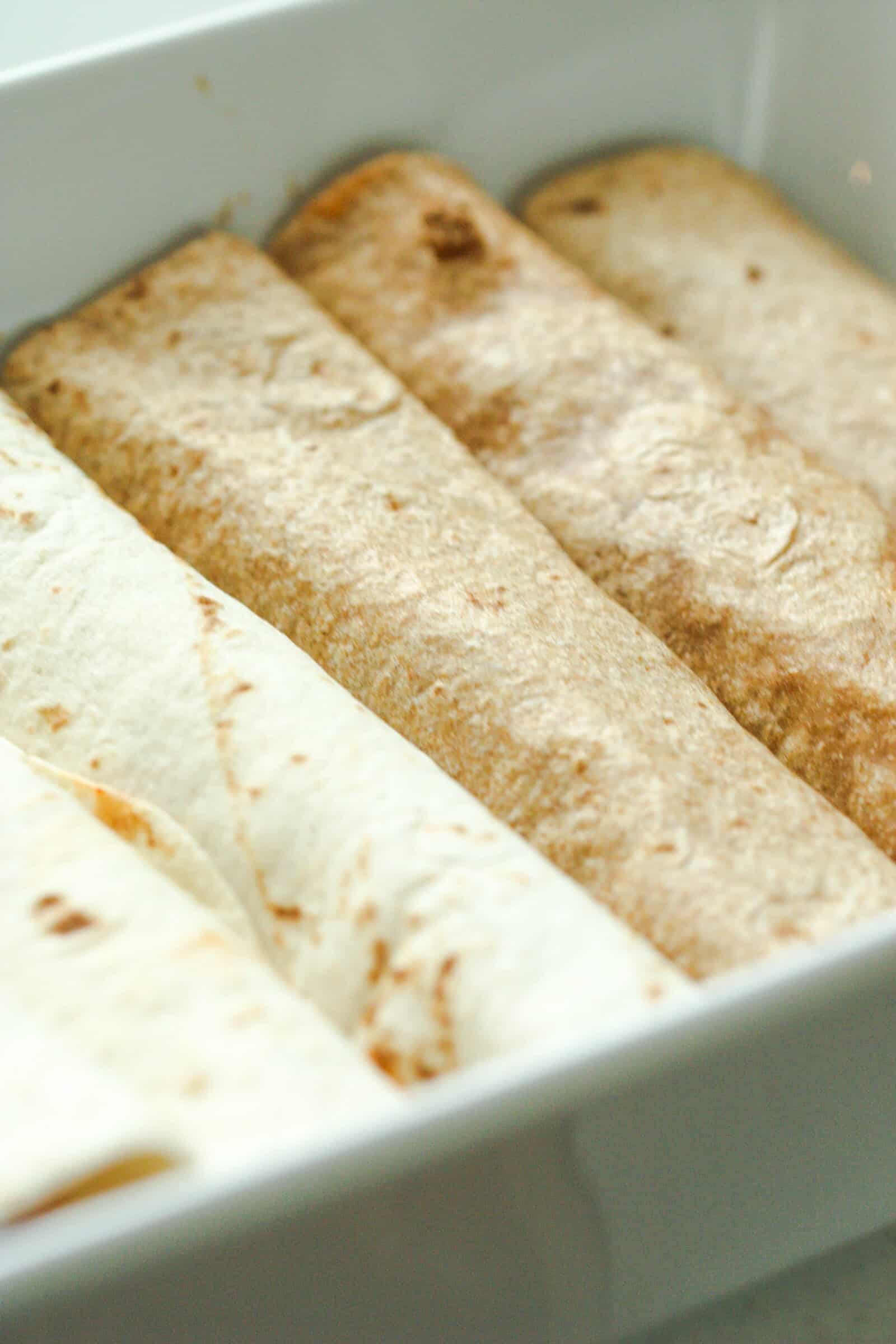 I try to opt for a more healthier recipe so I went for the whole wheat tortilla's, but my husband prefers white flour tortillas. You could use any tortilla for this recipe, they would all taste great, it is just what you prefer.
Place about 1/2 cup of the mixture in each tortilla, and roll it up. Place each tortilla in a sprayed 9×13″ pan. Once all the enchilada's have been rolled up, pour about 1/4 cup of enchilada sauce over each one. Sprinkle your favorite cheese on top of the covered enchilada's. I used a Mexican blend of pre-shredded cheese.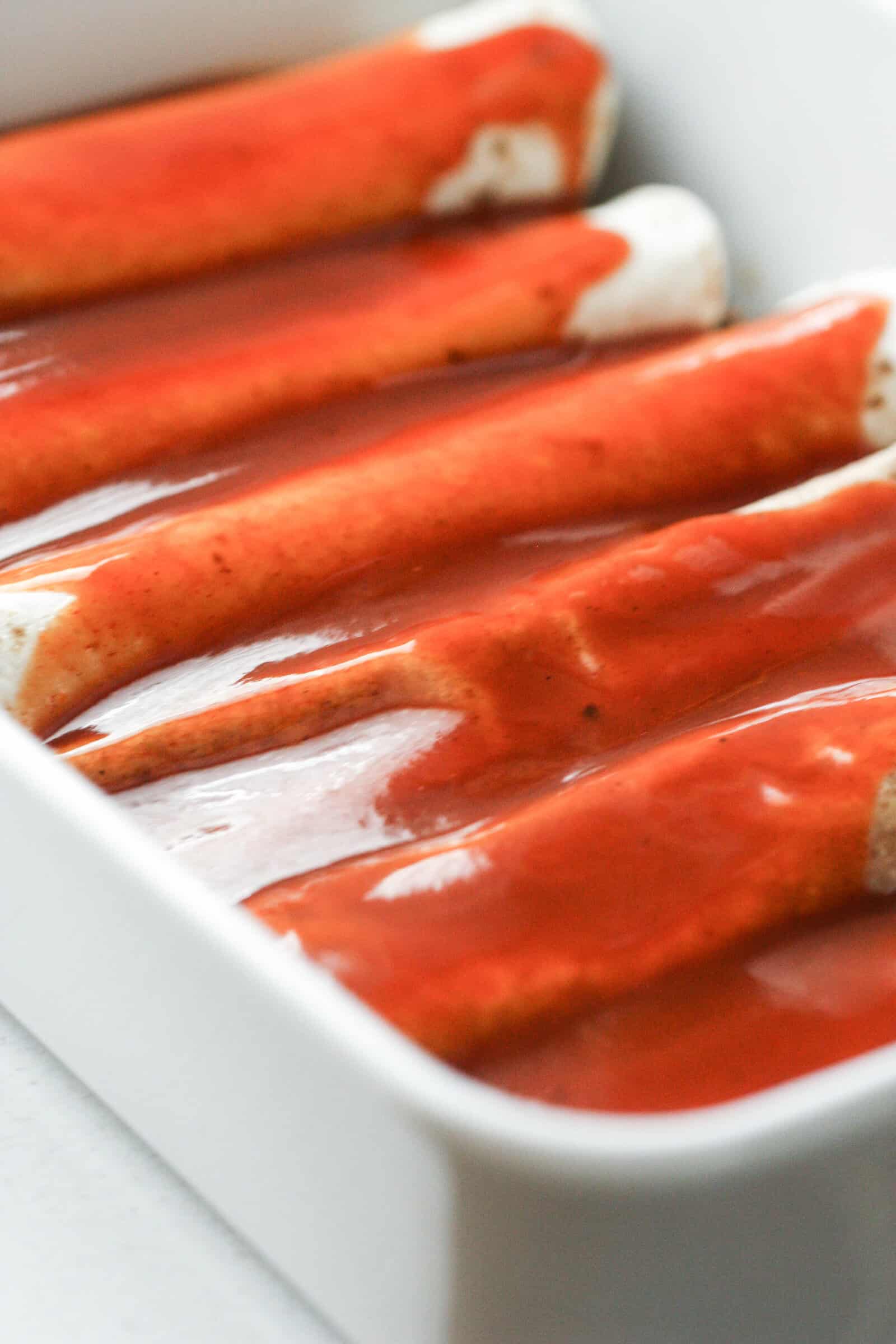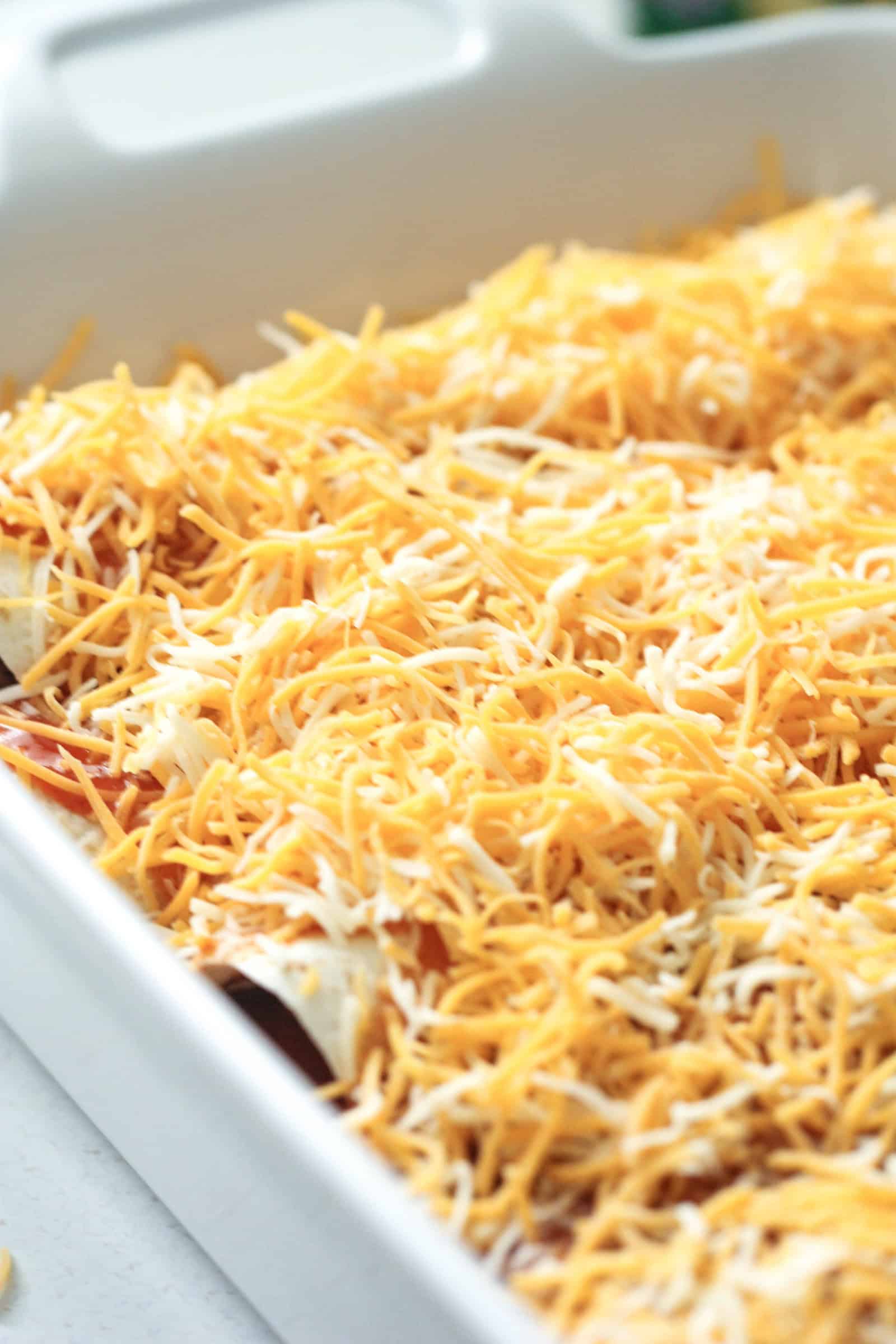 Garnish with your favorite toppings such as shredded lettuce, olives, tomatoes, sour cream, green onions, avocado, etc. Eat warm and enjoy!
Serves: 6-8 enchiladas
Black Bean and Turkey Enchiladas
15 minPrep Time
5 minCook Time
20 minTotal Time
Ingredients
1 pound ground turkey
2 cups black beans, washed and drained
1 packet taco seasoning (about 1 Tablespoon)
6-8 tortillas
2 cups enchilada sauce
2 cups shredded cheese (I used Mexican blend)
Toppings to garnish
Instructions
Heat stove to medium high heat.
Pray the pan with nonstick cooking spray. Add the ground turkey and cook until there is no more pink, and it is cooked all the way through.
Once the turkey is cooked all the way through, add the washed and drained black beans.
Cook until heated through.
Add the taco seasoning and mix until well combined.
Place about 1/2 cup of the mixture into a tortilla.
Roll up the tortilla and place in a a sprayed 9x13 pan.
Pour about 1/4 cup enchilada sauce over each enchilada.
Sprinkle the cheese over the enchiladas
and place in the oven.
Broil for 3-4 minutes or until the cheese is melted and the tortilla's begin to brown at the edges.
Garnish with your favorite enchilada toppings and eat warm
7.8.0.1
3107
https://www.sixsistersstuff.com/recipe/black-bean-and-turkey-enchiladas/