These Frosted Sugar Cookie Bars are soft, chewy and topped with homemade buttercream frosting and sprinkles. These cookie bars are made in a sheet pan and can easily feed a crowd.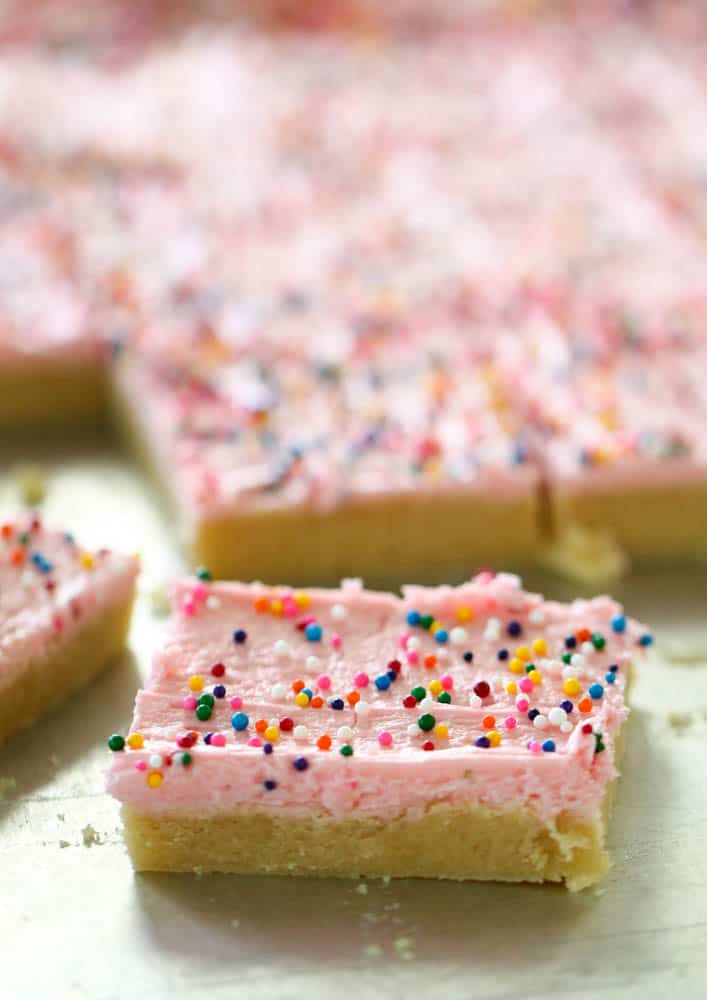 These frosted sugar cookie bars are going to change your sugar cookie game forever.
Traditional sugar cookies require rolling out the dough, cutting out the cookies, baking, cooling, making frosting and decorating them.
That's just way too much work for me!
These Frosted Sugar Cookie Bars have all the delicious flavor and texture of traditional sugar cookies, but with a fraction of the work.
I love that I can use a sheet pan for these Frosted Sugar Cookie Bars because it's easy clean up and makes enough to feed a crowd.
These Sugar Cookie Bars are perfect to bring to a party or potluck and you can change the color of the frosting and sprinkles, depending on the time of year or holiday.
Looking for another delicious recipe? Try our Homemade Twix Bars!