These Twix Bars taste just like the candy bar. They are full of sweet Twix candy bar flavor, with even more chocolate. They are quick, simple, and only require a few ingredients. You will love this simple, tasty, chocolatey desert.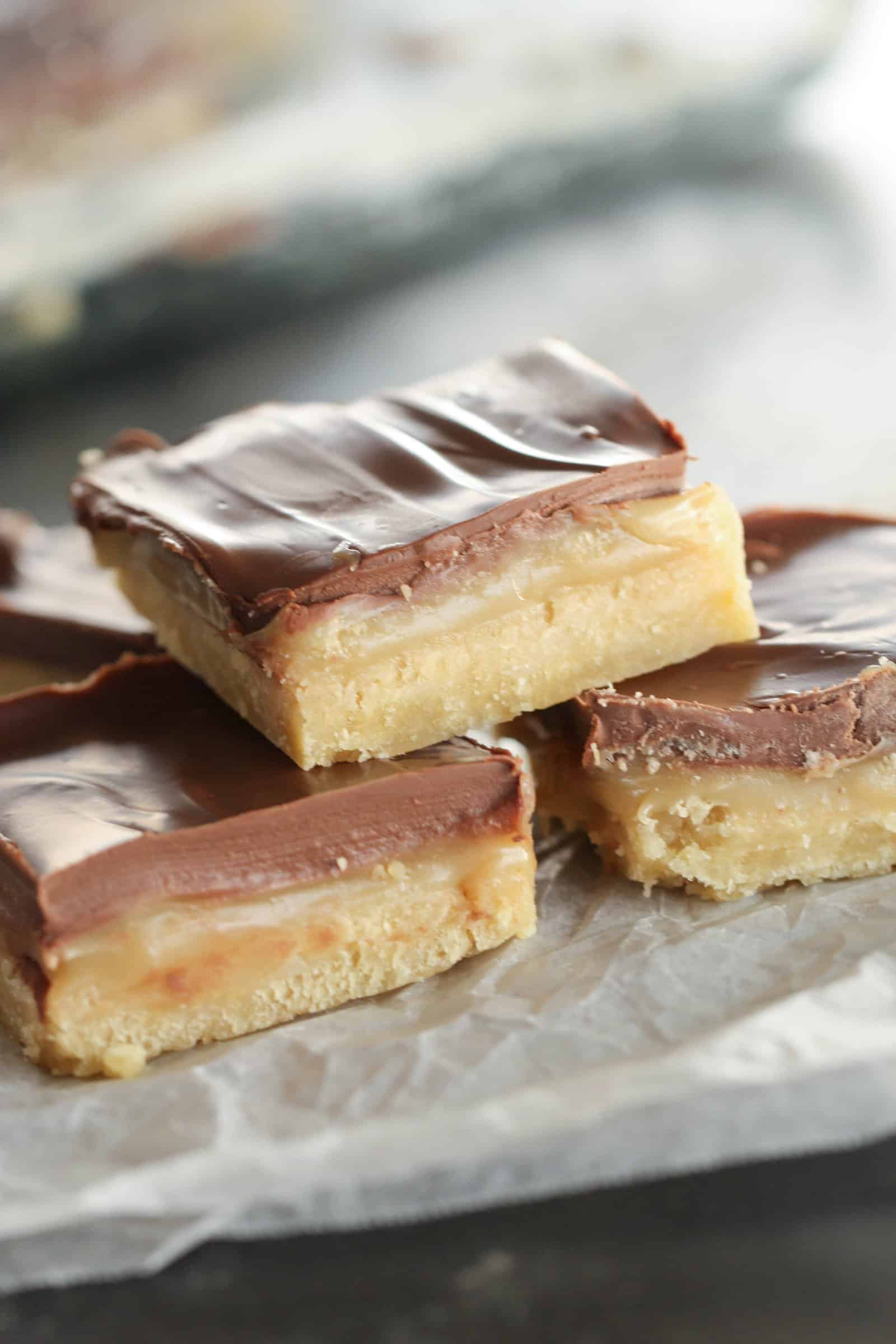 These Twix bars have a delicious shortbread crust, a homemade caramel center, and a delicious chocolate top. They taste just like a Twix candy bar.
My husband doesn't love caramel, but he ate these right up. That's how you know they're good.
Could I add vanilla to my shortbread cookie bottom?
A shortbread cookie is usually pretty dry, and not extremely sweet. This shortbread recipe does not have any vanilla to it, however, you could easily add some.
We wouldn't recommend adding more than a teaspoon, just so you don't ruin the texture of the shortbread, but you could definitely add some.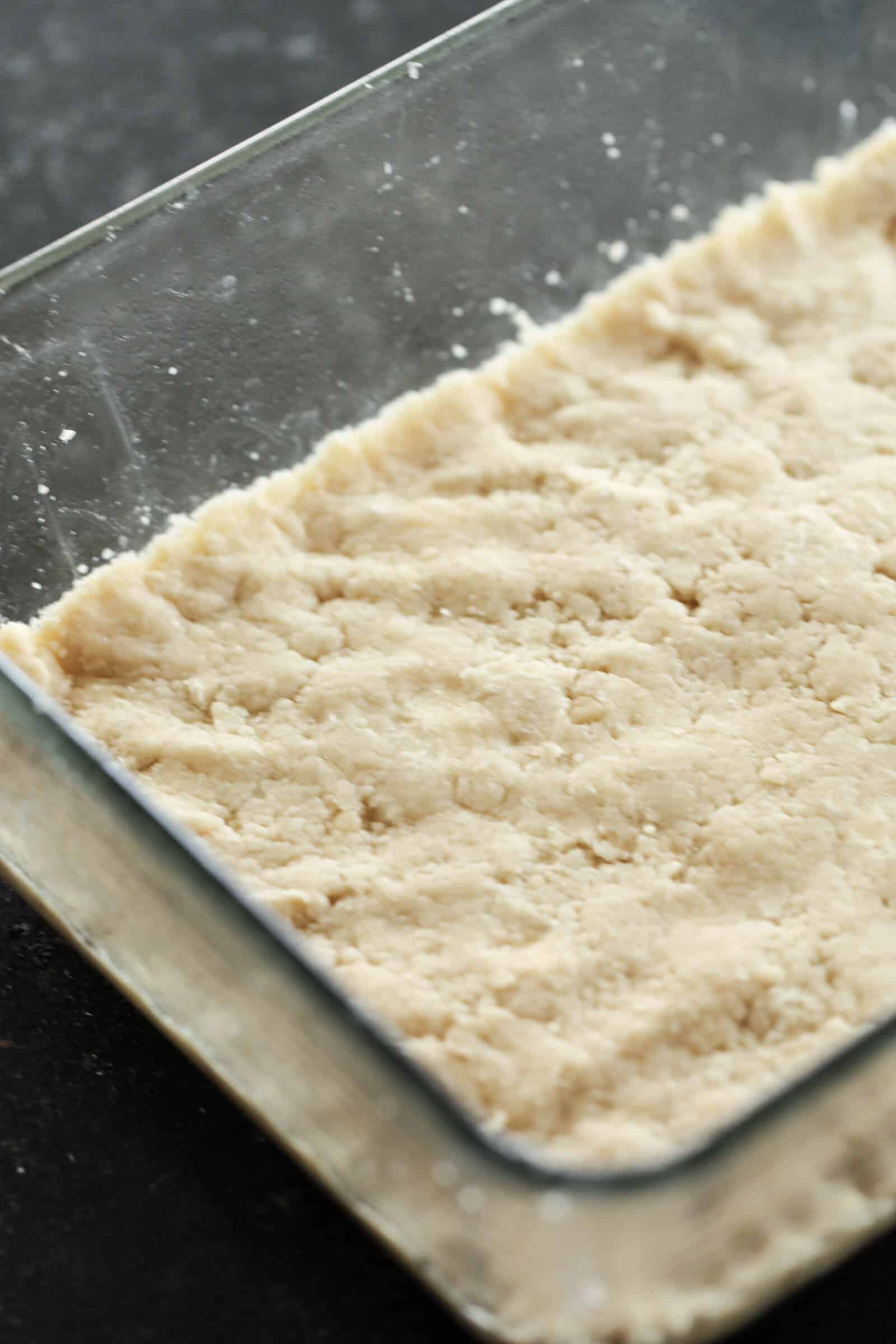 * I did not use any vanilla extract in mine, and it turned out perfectly. It's a very buttery crust, and it sticks together nicely. It was also sweet enough. You could add it, but these were amazing without.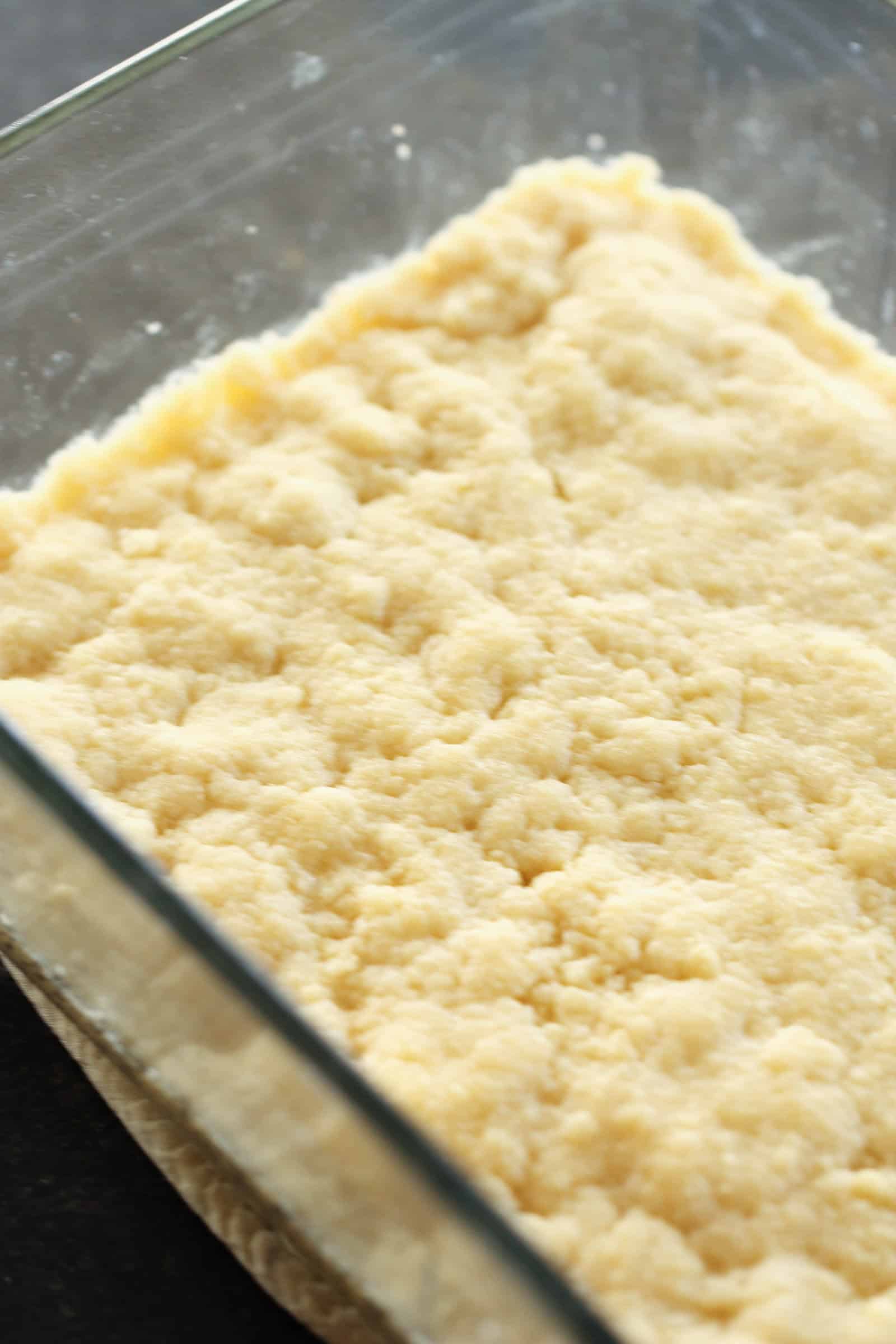 I just baked it until the middle had set up, and it was a little golden on the top. So soft and delicious. You will want it to cool for at least 20 minutes before you pour on the caramel.
How to make perfect creamy caramel:
The key to making the most perfect creamy caramel, is stirring and watching your caramel. The other key is heat. You do not want to boil your caramel on high heat for the entire 5 minutes.
Instead keep it to a low boil with constant small bubbles and an occasional large one. You do not want a roaring boil, where the caramel is practically popping up at you.
Continue to stir at a medium low temperature for 5 minutes. If you notice areas of the caramel that are burning, and you are getting chunks in your caramel, or burnt pieces, your heat is obviously too high.
Remember that you can always add more heat, but you can't always take it away. Keep it slow, and don't rush the caramel process. Continue to stir, and adjust the heat as needed to keep it to a small boil.

Could I use dark Karo syrup?
For this recipe, I did not use dark karo syrup, however, you most definitely could. It won't make that much of a difference.
Your caramel mixture may be a little darker, but the flavor will be about the same.
Would shortening work instead of oil, for the chocolate?
For this recipe, we used oil with our chocolate. I have made this recipe a million times and have never had any problem with my chocolate thickening. The oil has only thinned my chocolate.
I usually use a vegetable oil to do this.
However, you could use shortening instead of oil if you would like. Once it is added to the hot melted chocolate, it won't matter.
A lot of people will stir their chocolate with a spoon that has moisture on it (or a wooden spoon that may have moisture that they don't see) and that is where the un-smooth chocolate usually comes from.
Moisture (like water) will make your chocolate lumpy and difficult. We recommend using a dried metal spoon to stir your chocolate.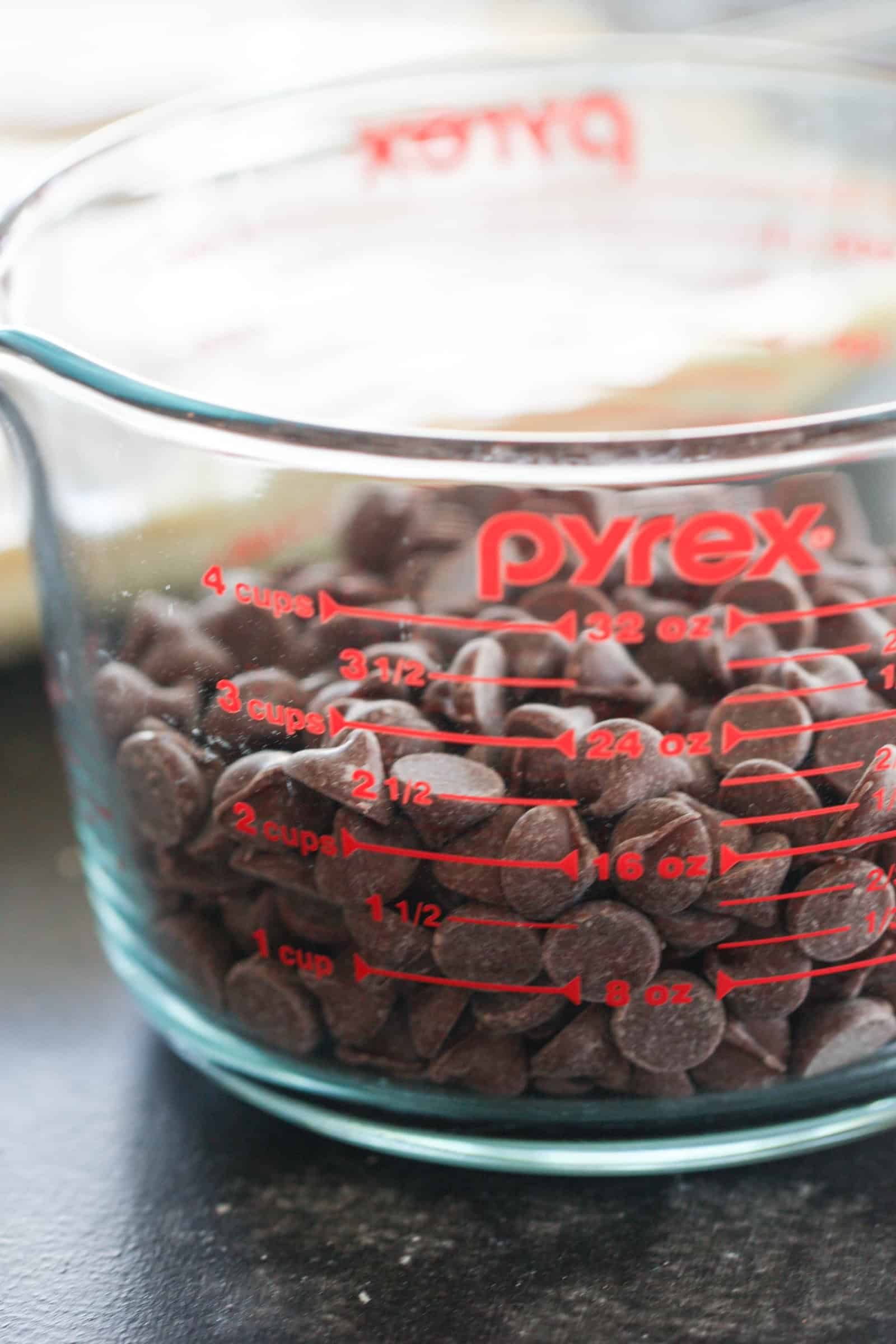 How to slice your twix bars:
Where these are quite thick, and also a little chewy with the caramel layer, they can be a little tricky to cut. We recommend using a hot knife (you can run a steak or sharp metal knife under hot water, then pat it dry with a towel), and carefully slice through the Twix bars.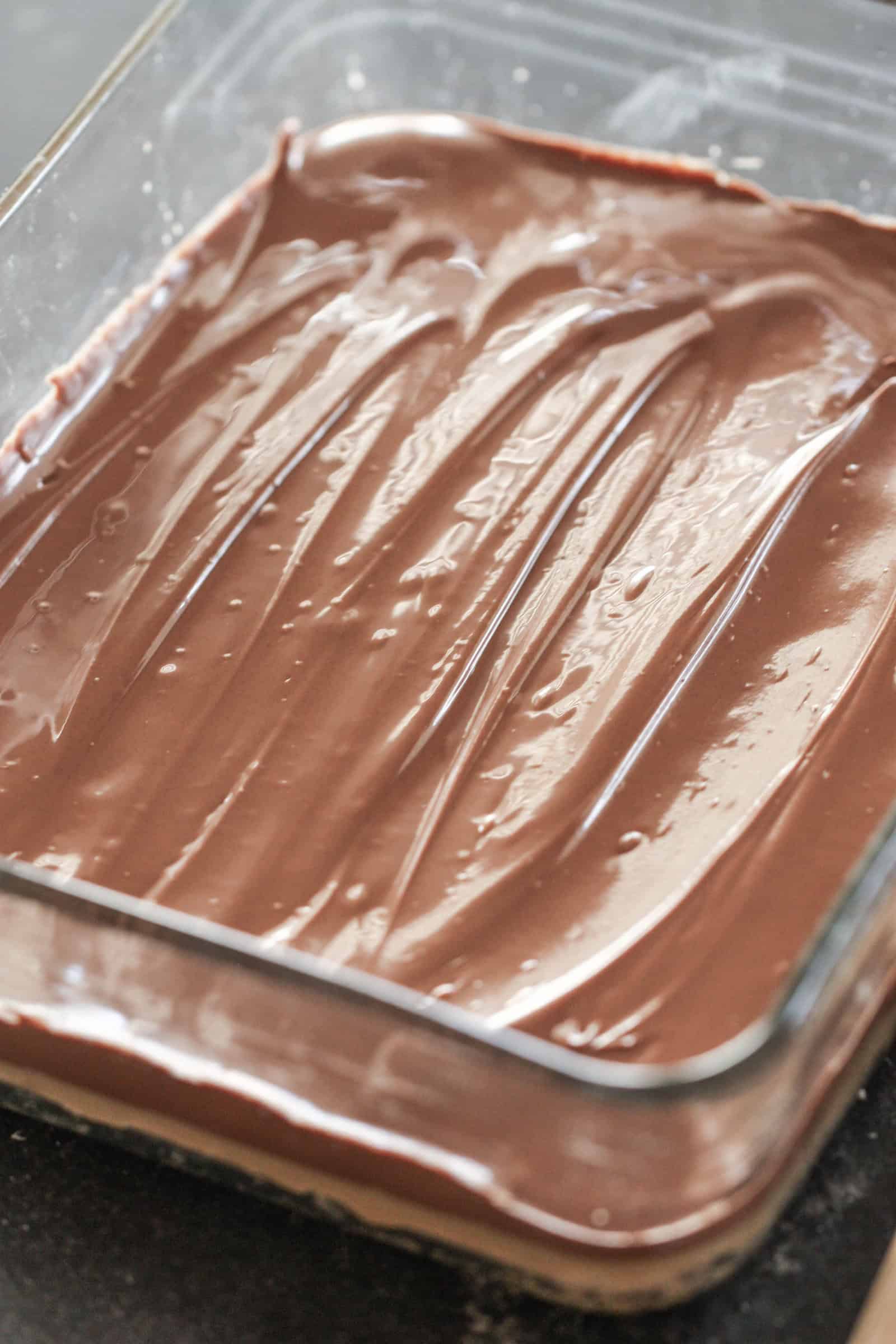 *It's also critical that you don't overcook the caramel, or it will be difficult to cut through. It should be smooth as butter, and cut easily.