These No Bake Sugar Cookie Truffles are the perfect holiday treat! With just 4 ingredients, this easy treat is the perfect Christmas gift for friends and neighbors. This simple recipe uses sugar cookies, cream cheese, white chocolate and sprinkles for topping.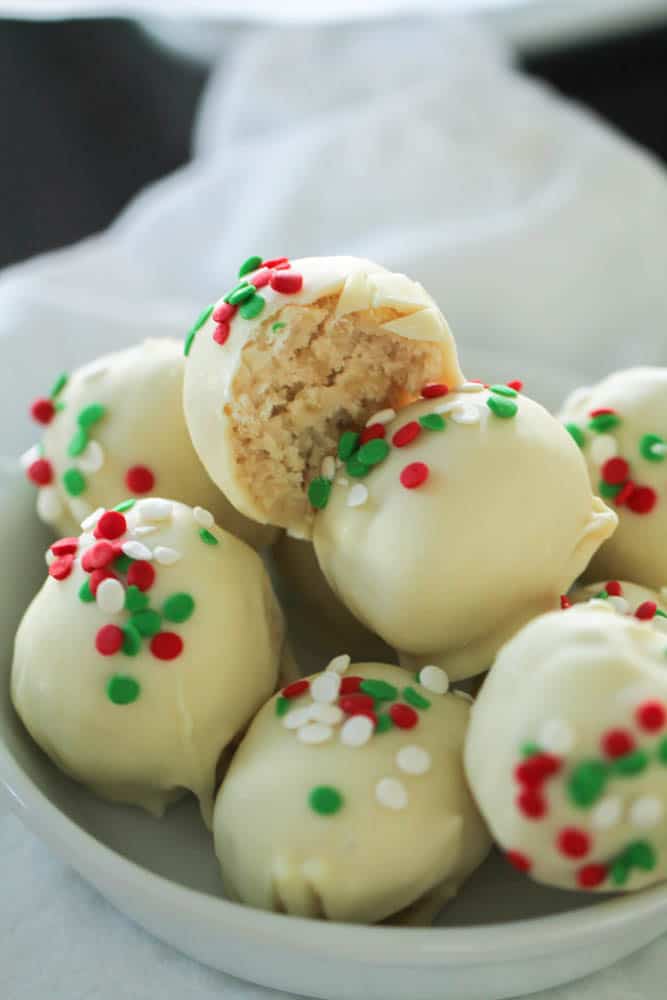 No Bake Sugar Cookie Truffles are going to become your favorite holiday dessert!
Every Christmas season our family loves to decorate sugar cookies.
This recipe is the perfect way to use up those leftover, unfrosted sugar cookies.
If you don't have any leftover, you can always just buy some at the grocery store or a local bakery.
Ingredients in No Bake Sugar Cookie Truffles:
sugar cookies (plain sugar cookies with no frosting on them)
cream cheese (softened to room temperature)
white chocolate chips
Christmas sprinkles (for topping)
How to Make No Bake Sugar Cookie Truffles: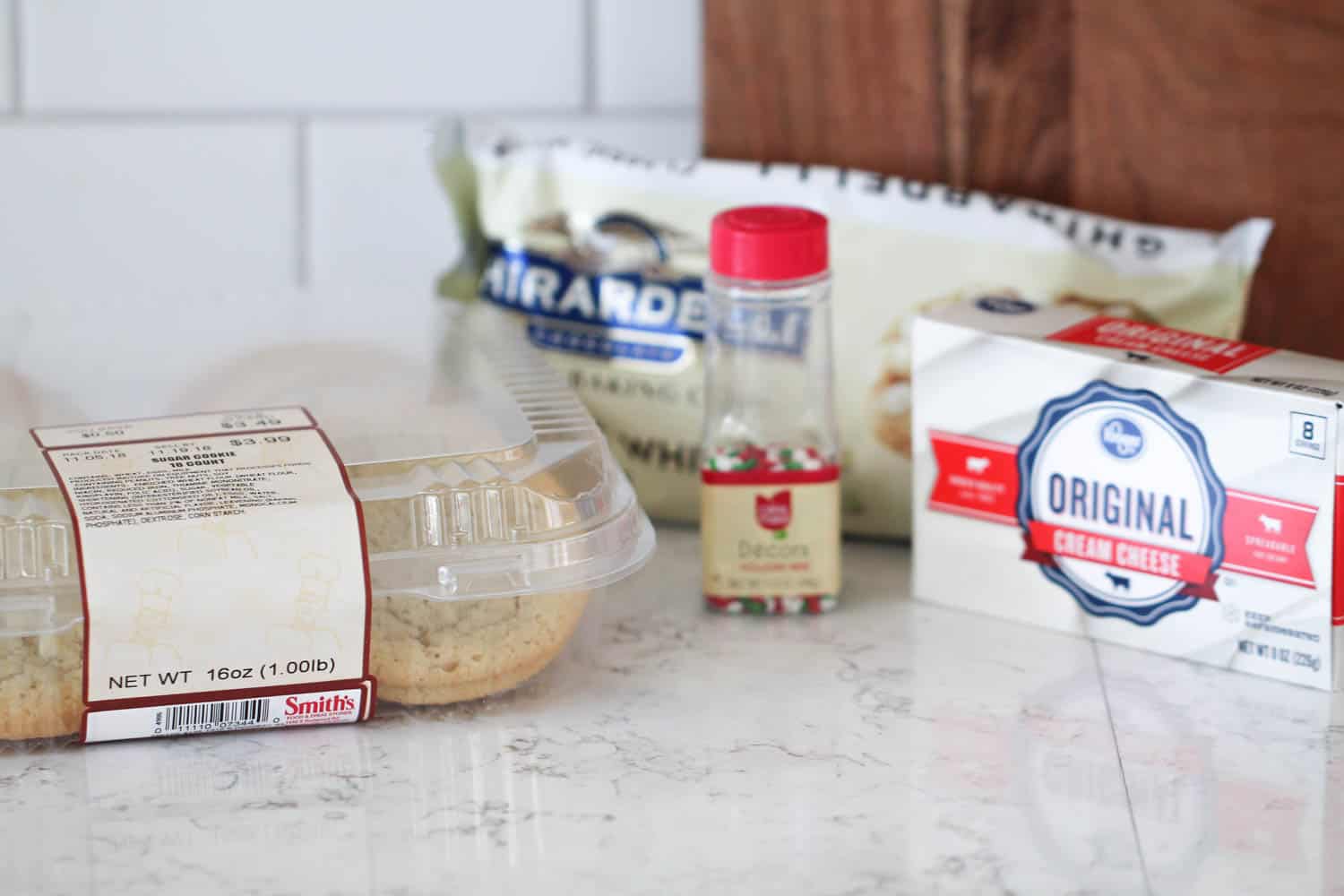 I love that these No Bake Sugar Cookie Truffles only require 4 ingredients.
I recommend using a crunchier sugar cookie.
If you use sugar cookies that are too fresh or soft, they won't break into crumbs very well.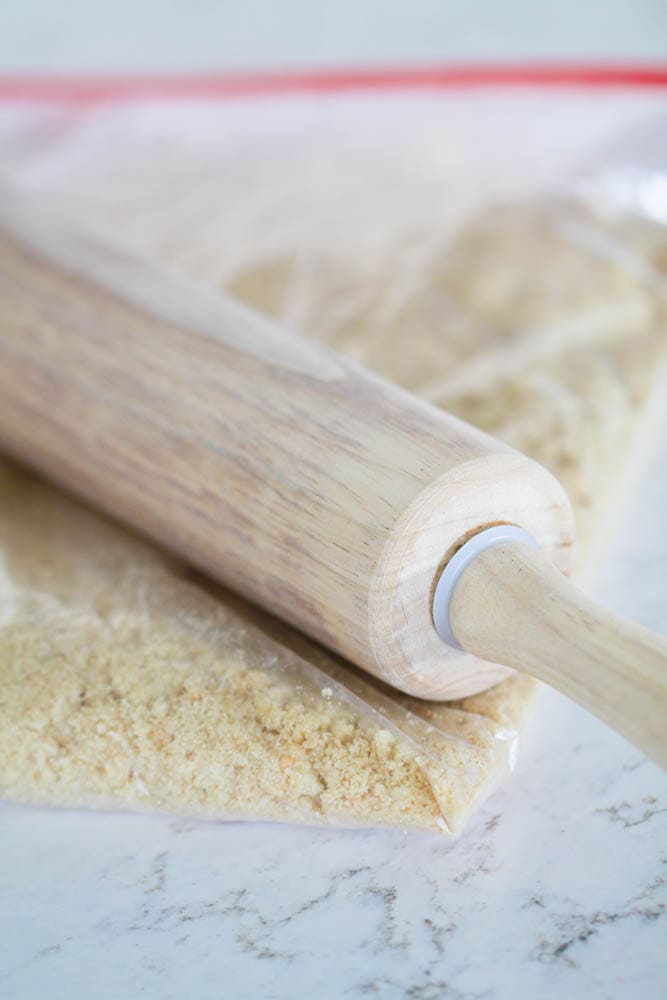 Place sugar cookies in a large sealable bag and crush with a rolling pin or place in a food processor until crumbs form.
The finer the crumbs the better!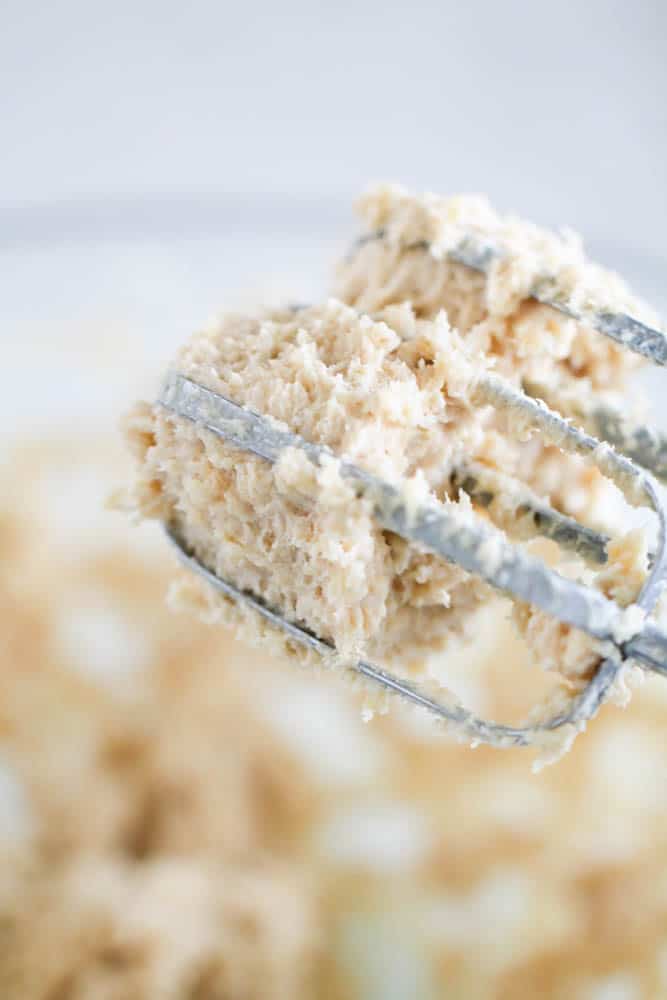 Use a hand mixer to beat in softened cream cheese until a thick dough forms.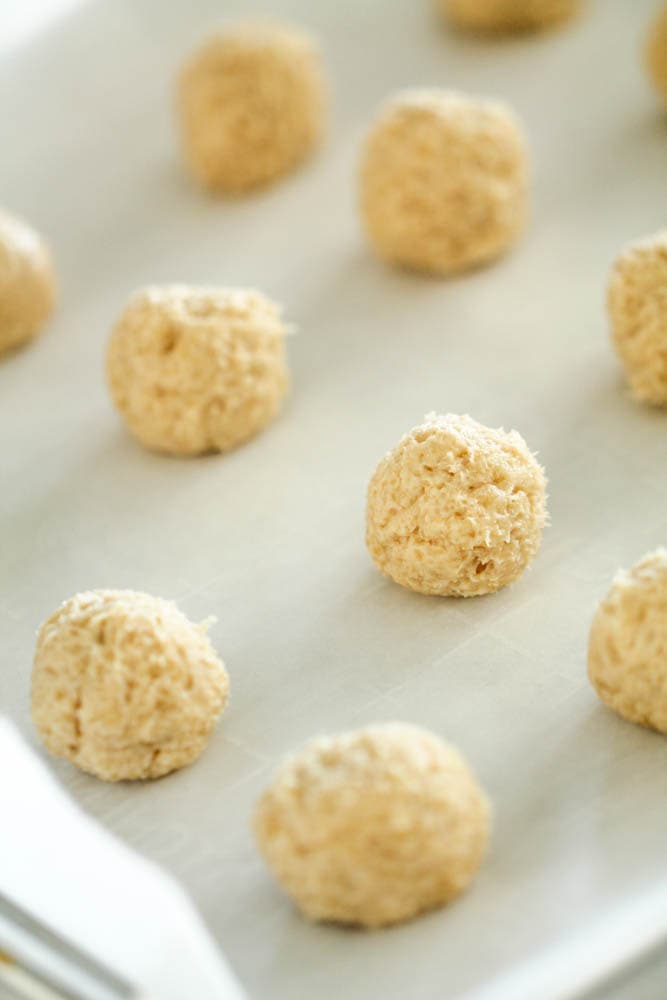 Roll truffle dough into 1-inch balls and place on a baking sheet lined with waxed paper, parchment paper or a silicone baking liner.
You just want to be sure your truffles won't stick to the pan.
Place the pan in the freezer for 30 minutes.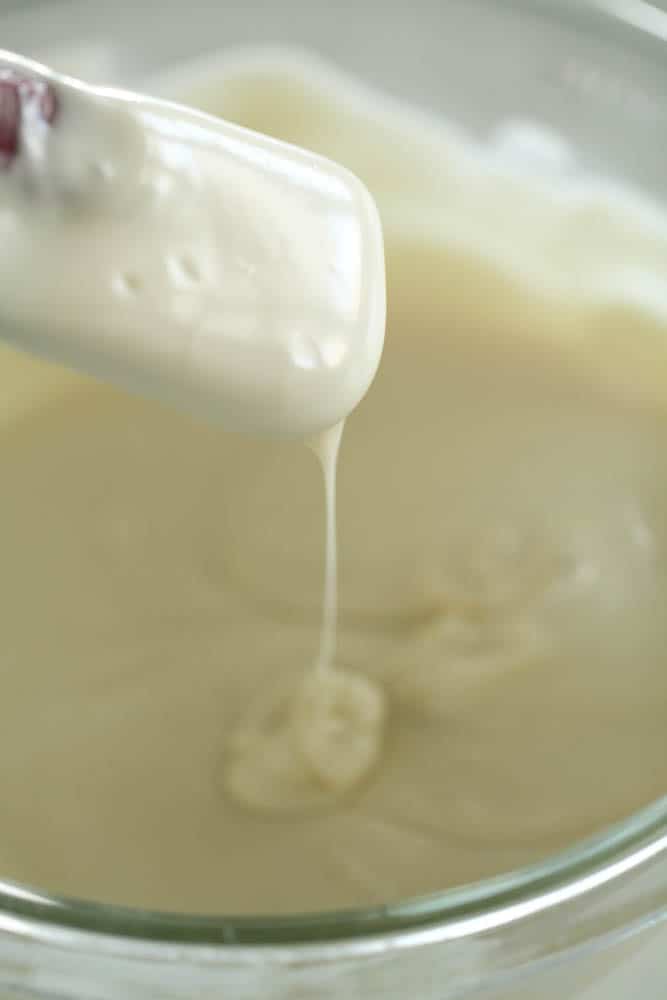 While truffles are freezing, melt the chocolate by placing white chocolate chips in a microwave-safe bowl.
Microwave in 30-second intervals, stirring in between, for about 2 minutes or until completely smooth.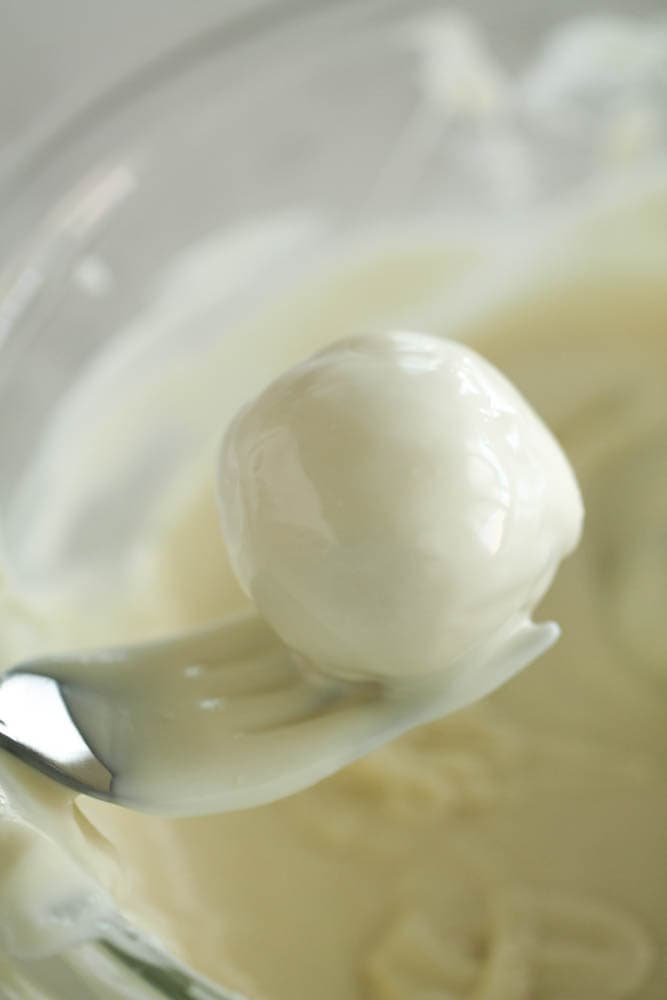 Remove truffles from the freezer and dip and roll in the melted white chocolate using two forks.
Once the truffle is completely covered in white chocolate, tap the fork on the side of the bowl to remove excess white chocolate.
If you don't get the excess chocolate off, your truffle will have a large base around the bottom and won't look perfectly round.
Slide the truffles off the fork using a toothpick onto the prepared baking sheet.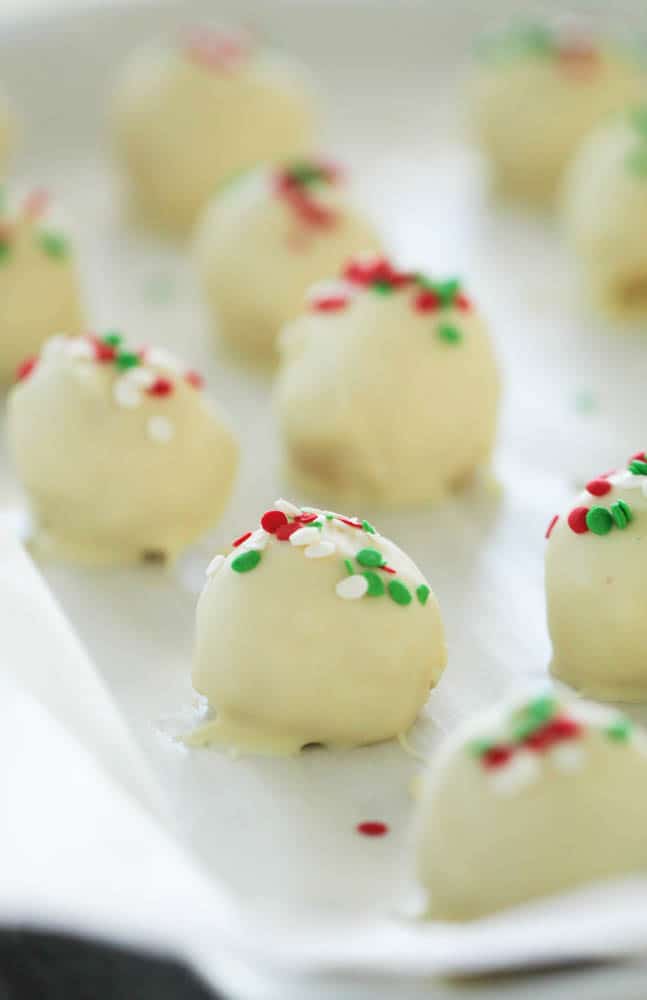 Immediately top each truffle with sprinkles before the chocolate hardens up.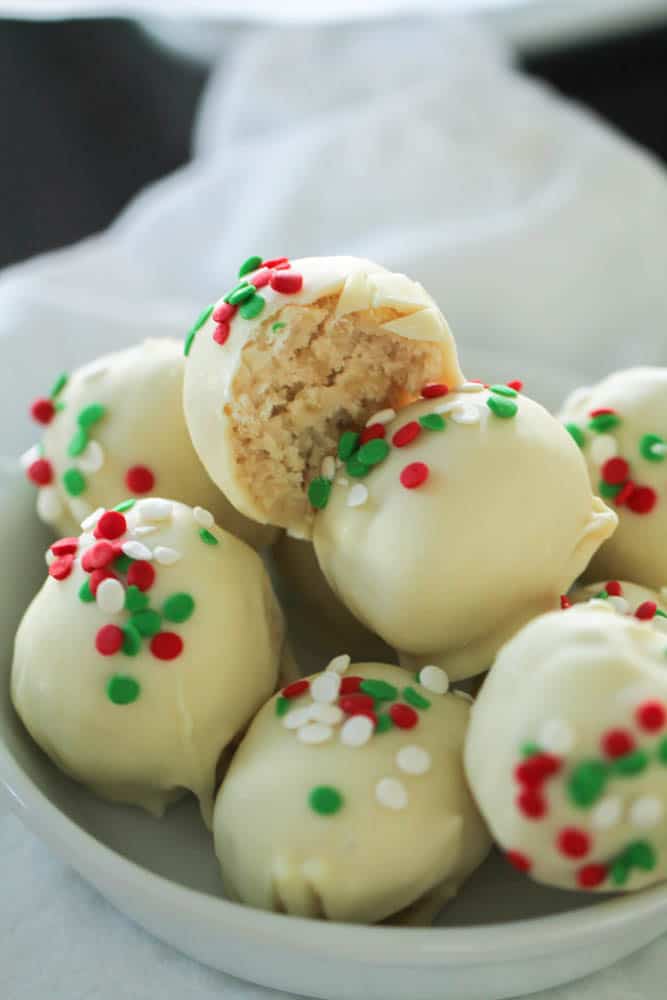 Place the pan of dipped truffles back in the fridge until the chocolate sets up completely and enjoy!