Congo Bars are thick, soft and chewy chocolate chip cookie bars that are a family favorite.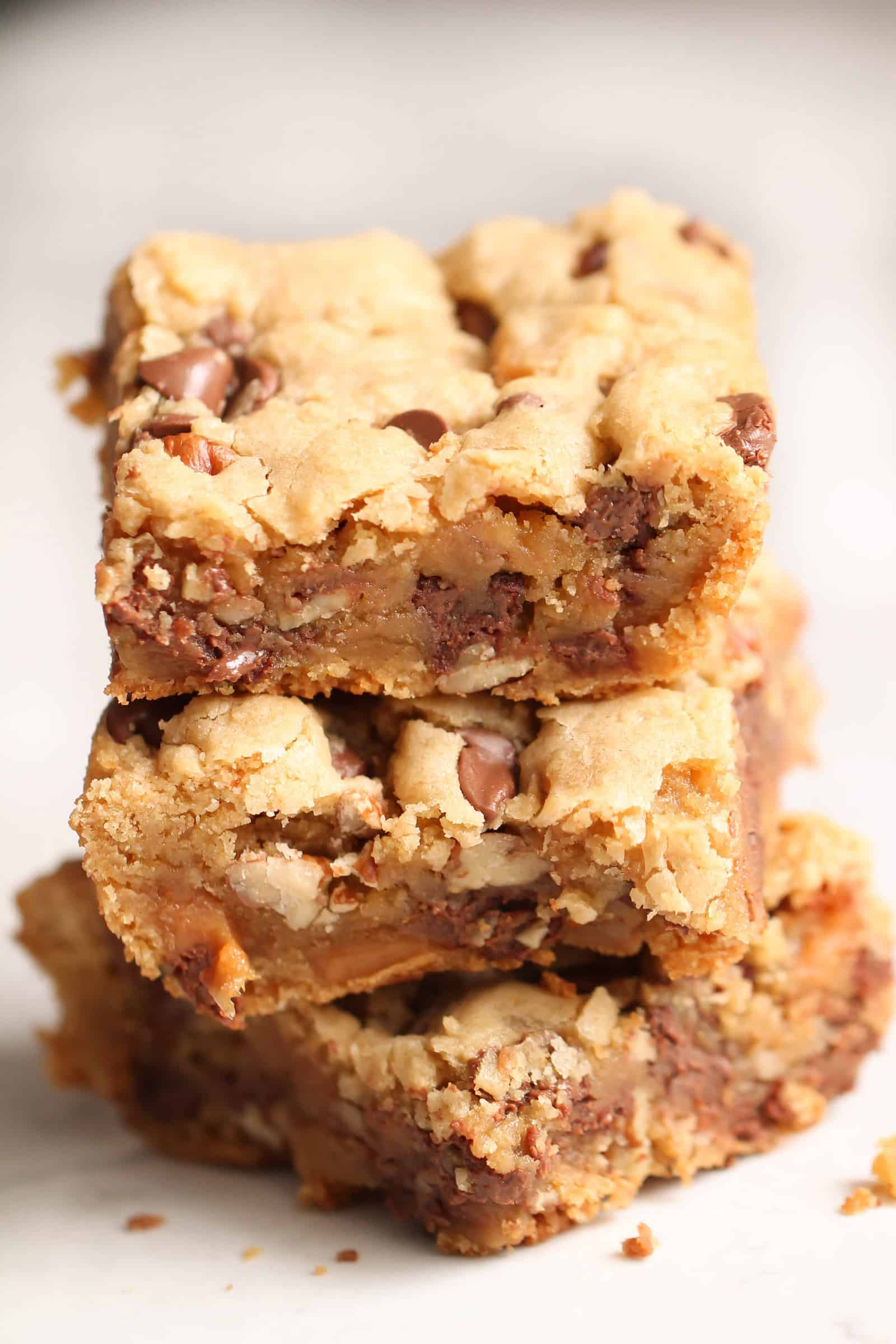 If you love cookies, these Congo Bars are for you!
They are basically a batch of cookies spread out in a pan.
Thick, chewy, and full of chocolate chip goodness.
You can mix in any ingredients you want – M and M's are one of our favorites!
Ingredients in Congo Bars:
flour
baking powder
salt
butter
brown sugar
eggs
vanilla
milk chocolate chips
pecans
How to make Congo Bars:
Preheat oven to 350 degrees.
Sift flour, baking powder and salt in a large bowl and set aside.
In another bowl combine butter and brown sugar using a mixer until blended.
Add eggs, one at a time to sugar mixture, mixing on low in between each addition.
Add vanilla and mix well.
Add in the flour mixture and mix until combined, then fold in chips and pecans.
Lightly spray a 9 x 13 inch pan with non-stick cooking spray and spread batter evenly into dish.
Bake for 30 minutes or until top is golden brown.
Do not over bake.