All the flavor of homemade lasagna with a loss less work! This cheesy, 5-Ingredient Ravioli Lasagna is the perfect comfort food in colder weather.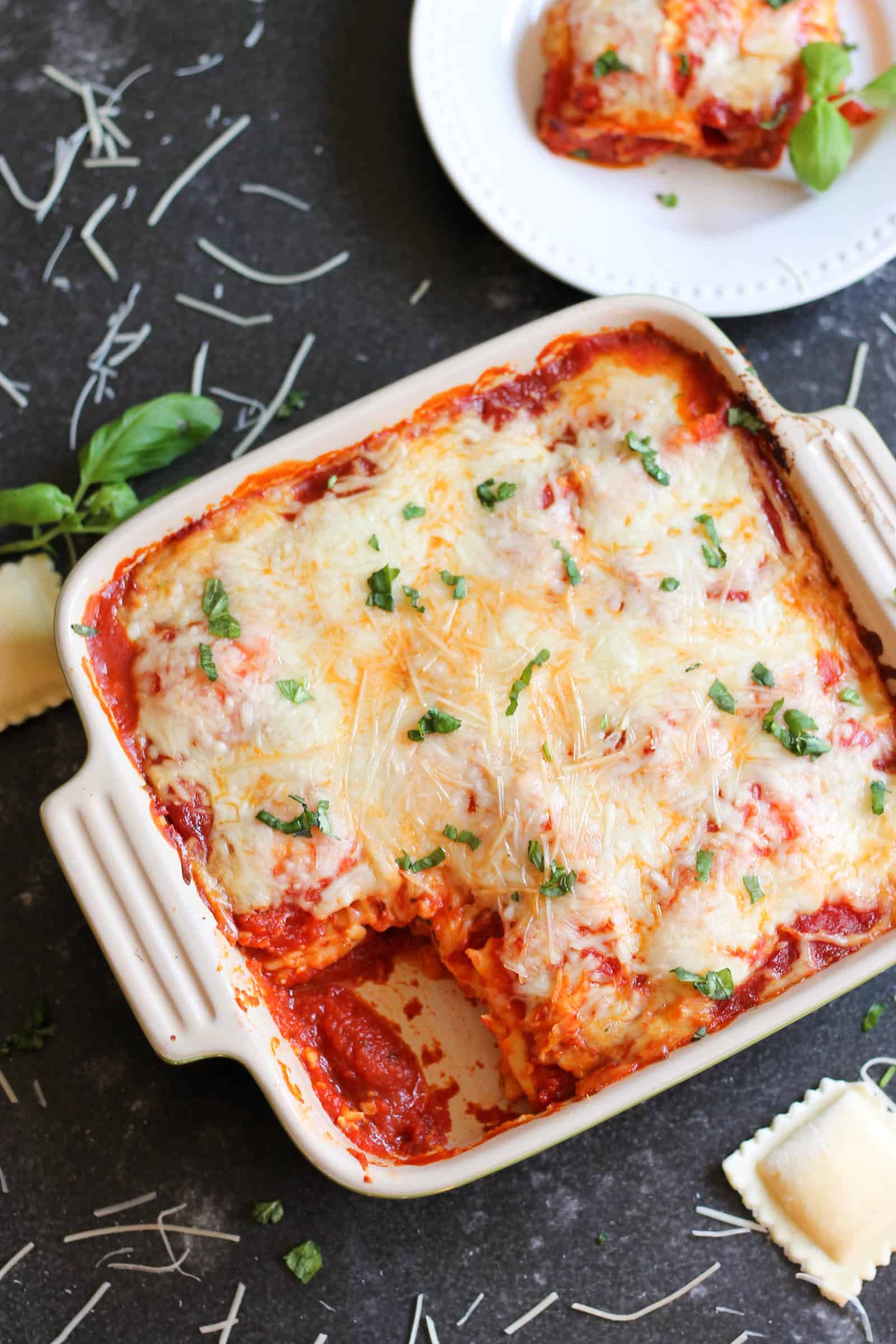 Any time I can make a home-cooked meal with less than 10 minutes of prep time, I'm ALL in! Especially when it's something as time-consuming as lasagna. Lucky for me, this 5-Ingredient Ravioli Lasagna solves the homemade lasagna dilemma!
Lasagna is my husband's favorite meal, but with three little kids running around at home, I don't have a whole lot of time to put it together.
This is the perfect "shortcut" method for making lasagna and my husband loved it just as much as the real deal (and my kids loved it, too!).
5 Ingredients needed for this recipe:
The best part of this recipe? It only needs five ingredients – most of which you probably already have in your house.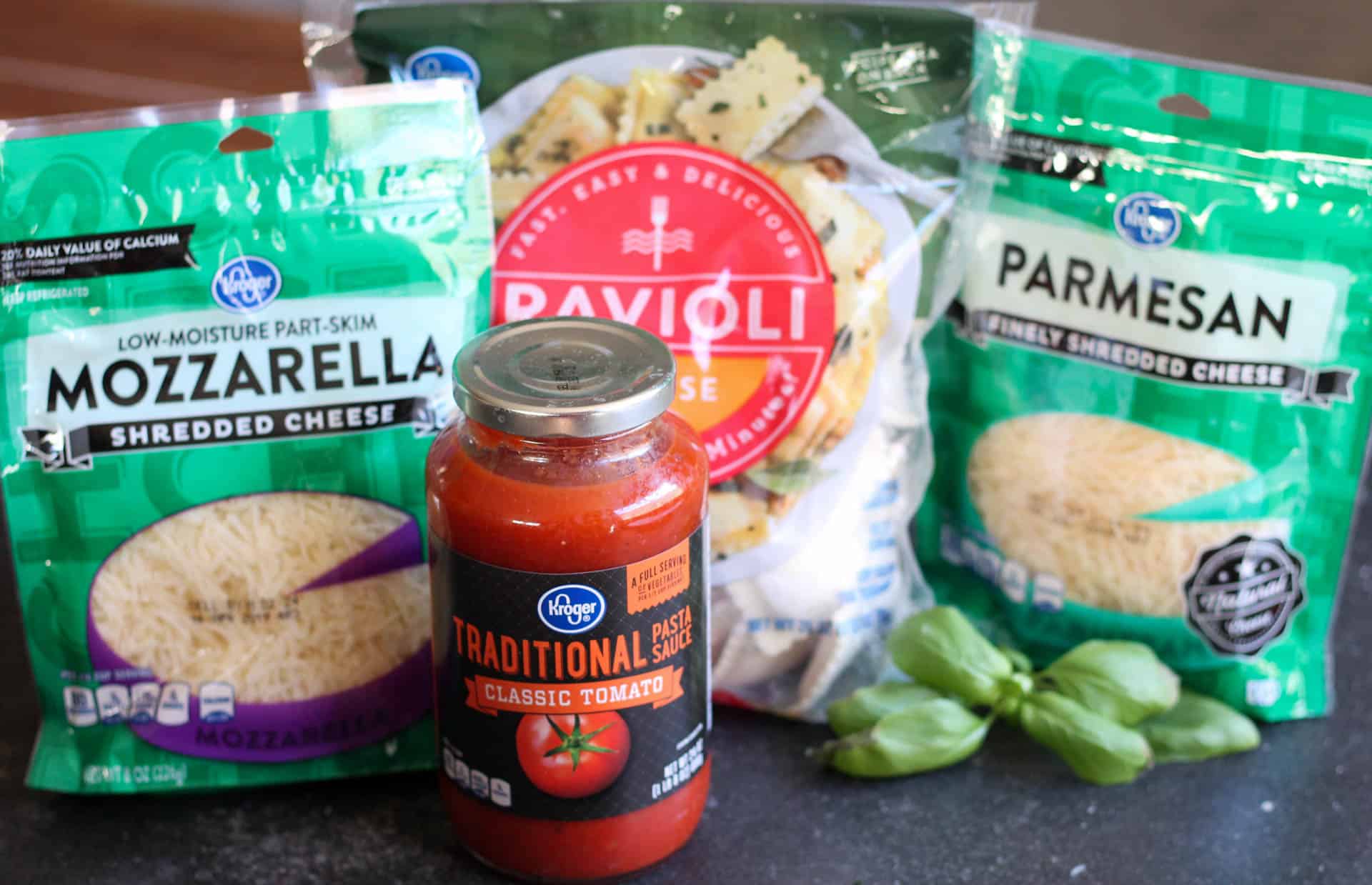 Pasta sauce, frozen ravioli, mozzarella cheese, parmesan cheese, and basil (we use fresh, but dried will work in a pinch, too).
How to make 5-Ingredient Ravioli Lasagna
Step 1: Preheat the oven to 375 degrees.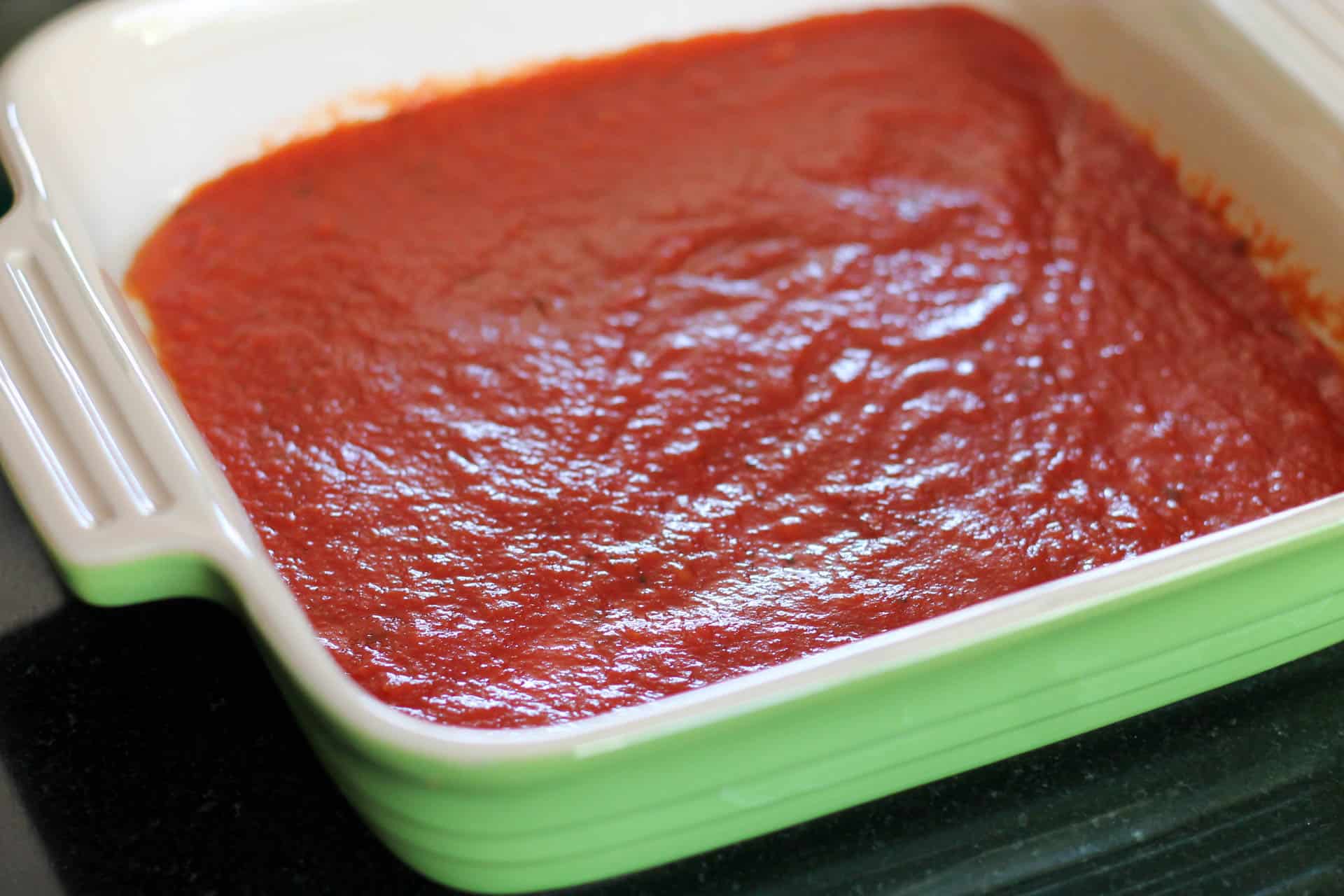 Step 2: Spray a 9×9" baking pan with cooking spray. Pour 1/3 of the pasta sauce in the bottom of the pan.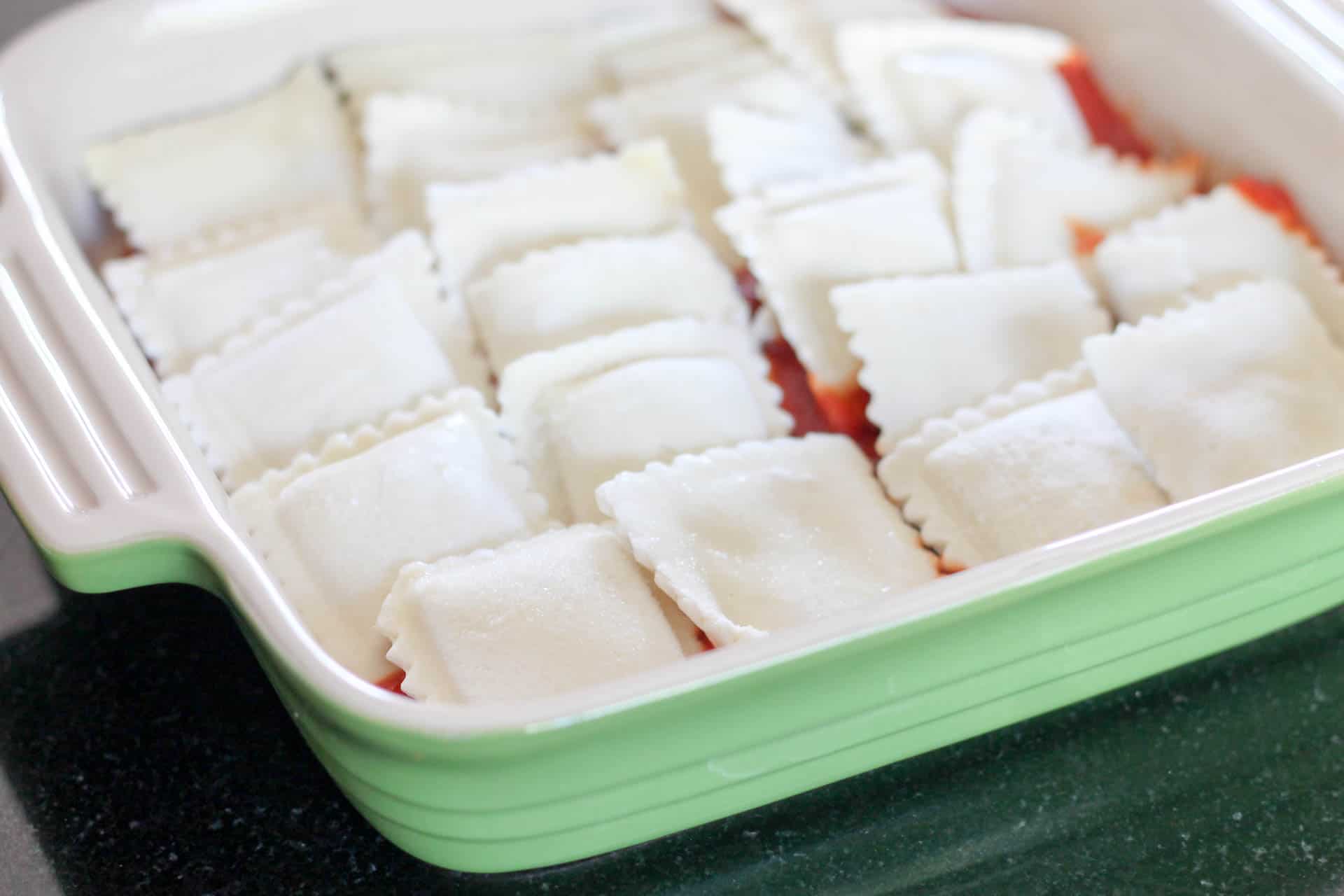 Step 3: Top with half the ravioli (I layered mine like the picture above and they fit pretty well), another third of the pasta sauce, and half the mozzarella cheese.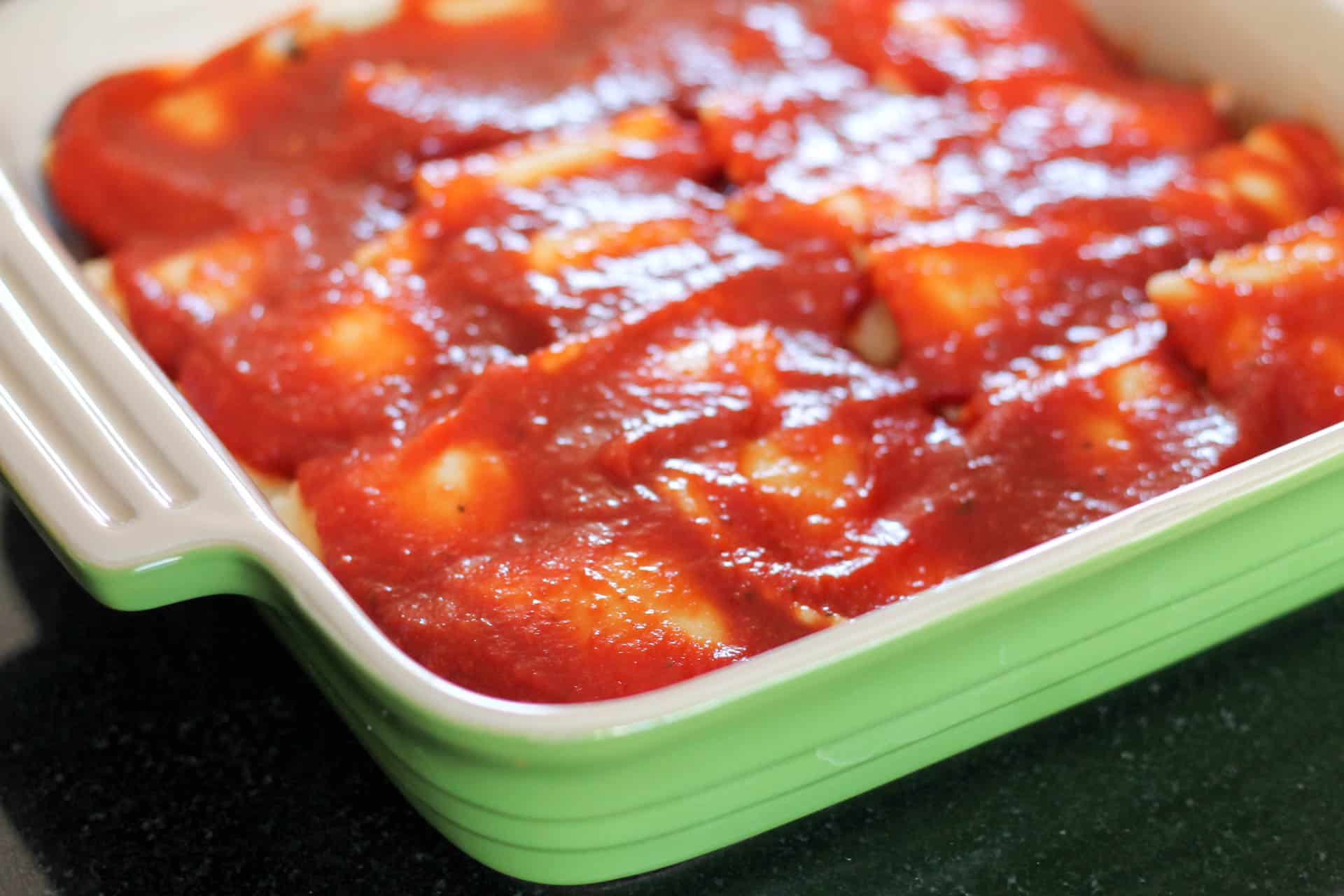 Step 4: Repeat layers, then top with shredded parmesan cheese.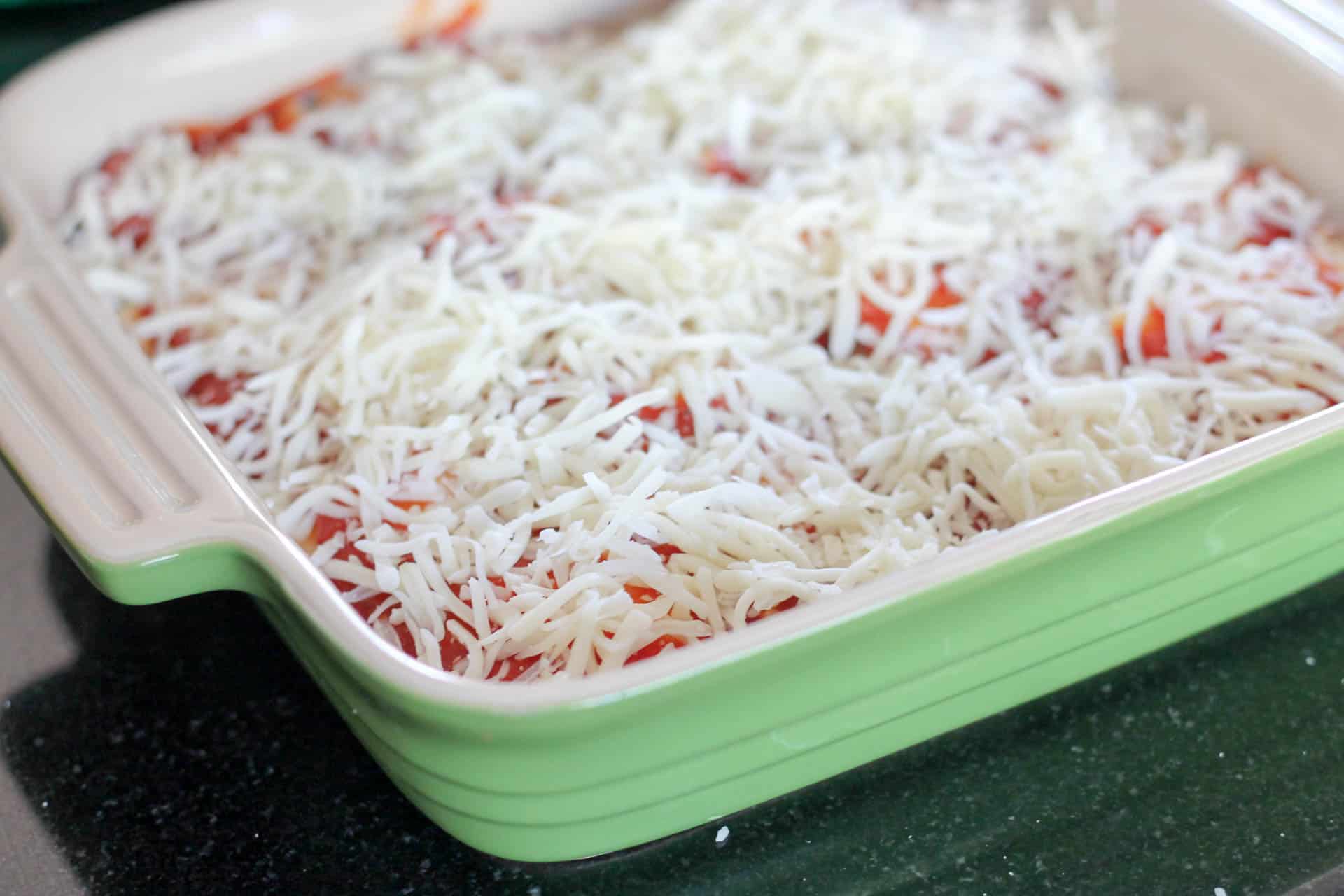 Step 5: Cover and bake for 30 minutes. Remove from the oven, uncover, and bake for an additional 10 minutes, or until cheese is melted.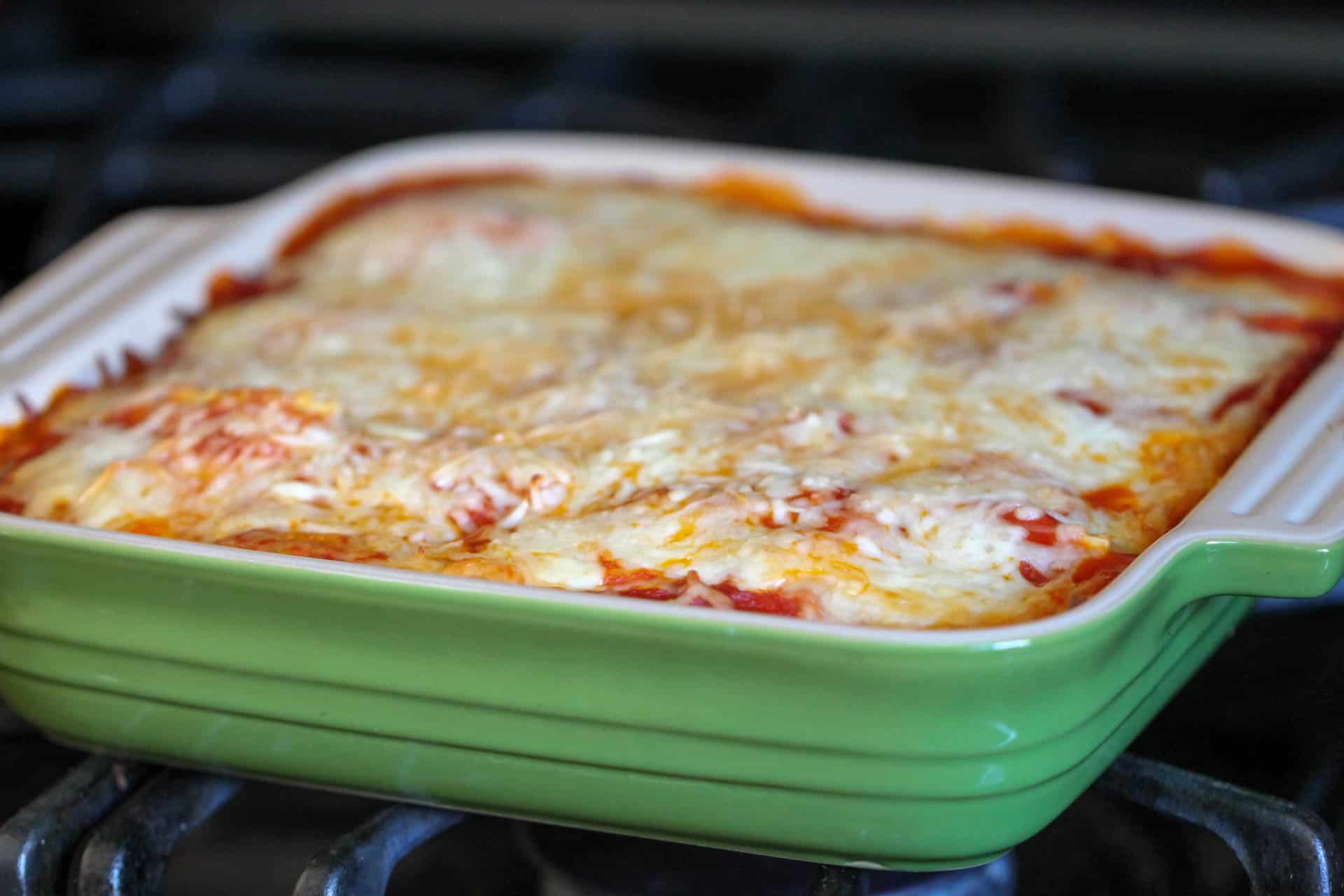 Step 6: Sprinkle with chopped fresh basil and serve warm.