Make dinner simple - the flavorful filling for these Slow Cooker Chicken Enchiladas cooks all day in a crock pot. All you have to do is roll it up in a tortilla and bake these chicken enchiladas until the cheese melts.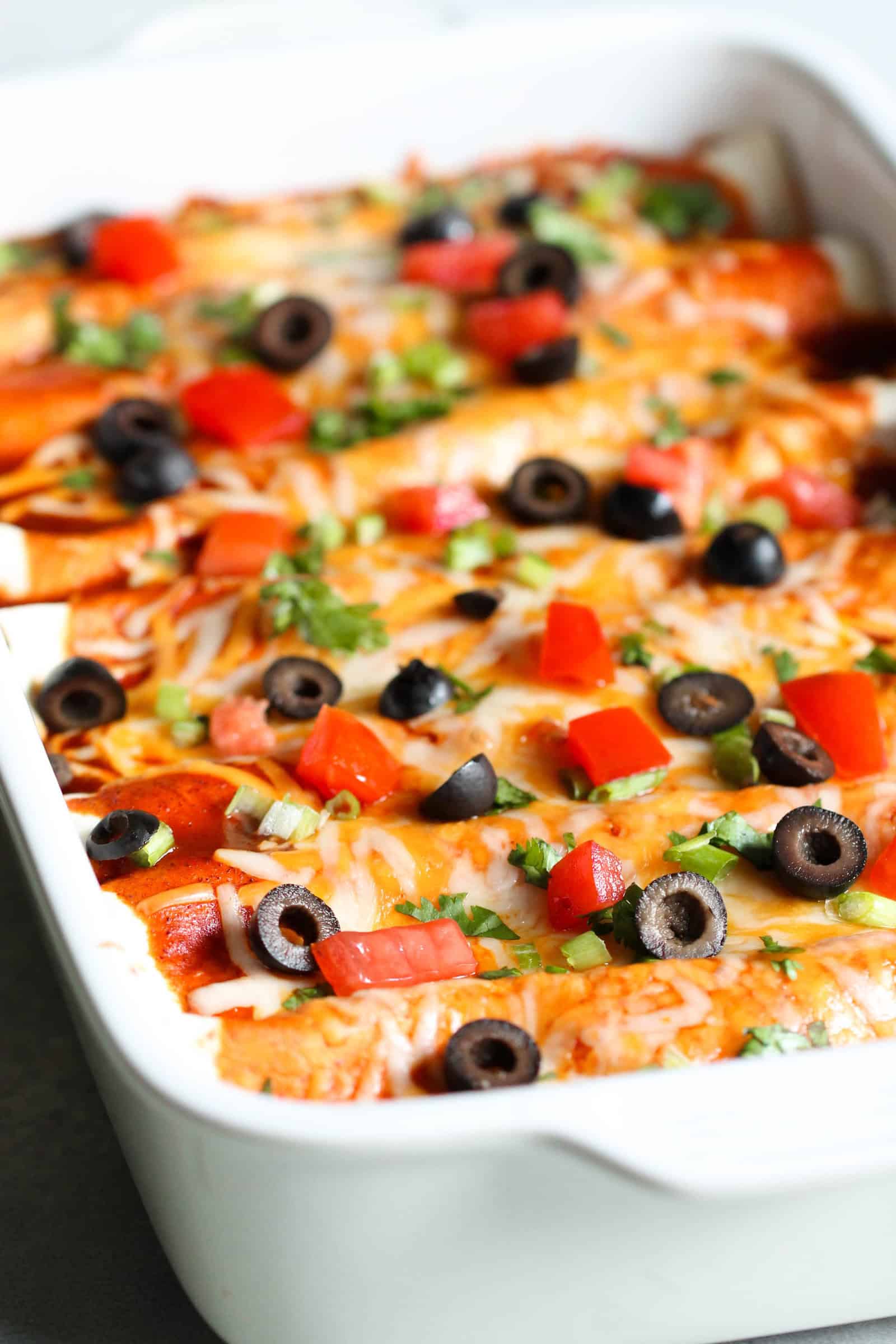 In our family, we absolutely LOVE enchiladas (we have over 20 different enchilada recipes on our site!). When you combine chicken and cheese together with a tortilla, these Slow Cooker Cheesy Chicken Enchiladas are a match made in heaven.
What kind of Tortillas do you use for these Slow Cooker Cheesy Chicken Enchiladas?
When it comes to making the perfect enchiladas, what kind of tortilla you use is a personal preference.
Traditionally, corn tortillas are used in enchiladas, but flour tortillas will work just as well.
In the picture, I used flour tortillas just because that is what my family prefers.
We recommend using a 7-8″ tortilla for enchiladas because they seem to work best in a pan (we usually make about 8 enchiladas so that it fills an entire 9×13″ pan).
If you do use a corn tortilla, it helps to place them in the microwave for a few seconds before trying to roll them into enchiladas so that they are more pliable and won't rip as easily.
Looking for more Enchilada recipes?! Try our Ground Beef Enchiladas!