Sheet cake with a sweet coconut and pineapple filling, topped with a coconut infused cream and sprinkled with coconut. This Sheet Pan Hawaiian Poke Cake is perfect for summer and is always a crowd favorite!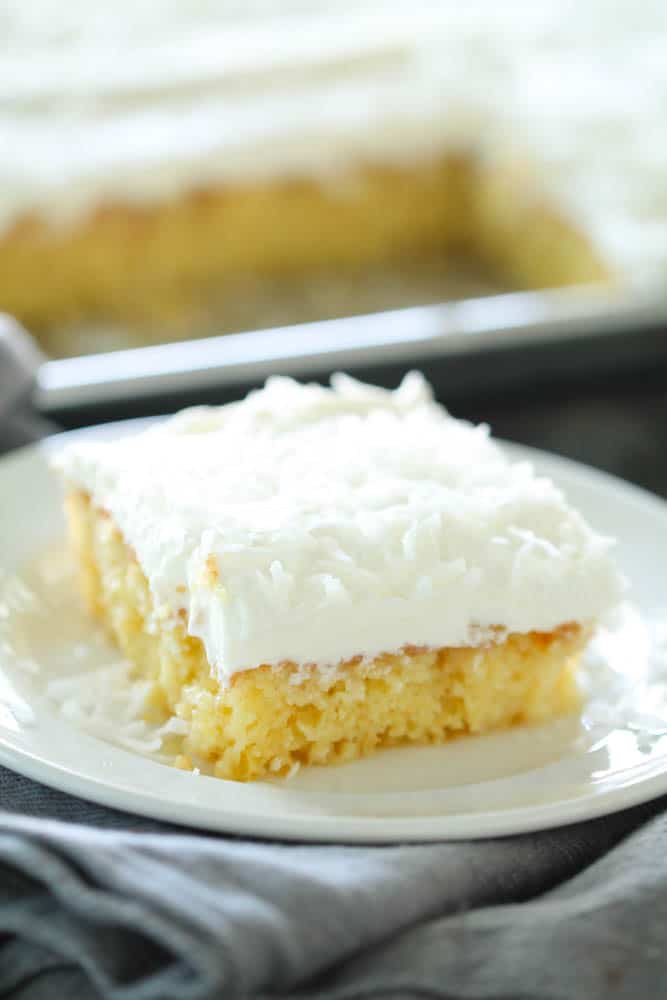 If there is one thing I love about this Sheet Pan Hawaiian poke cake it is that it is never dry. Poke cakes are fool-proof and generally pretty easy to throw together. I've never met a poke cake I didn't like.
What is a poke cake?
If you are new to our blog you might be wondering what a poke cake is. A poke cake is made by poking holes in a cake after it is baked and then pouring a liquid or filling into the holes so you have delicious flavor in every bite.
Typical fillings for poke cakes are jello, pureed fruit, pudding, cream, or my favorite – sweetened condensed milk.