White cake with strawberry jello, whipped cream cheese frosting, and strawberries on top, our Strawberries and Cream Poke Cake Makes the perfect summer dessert.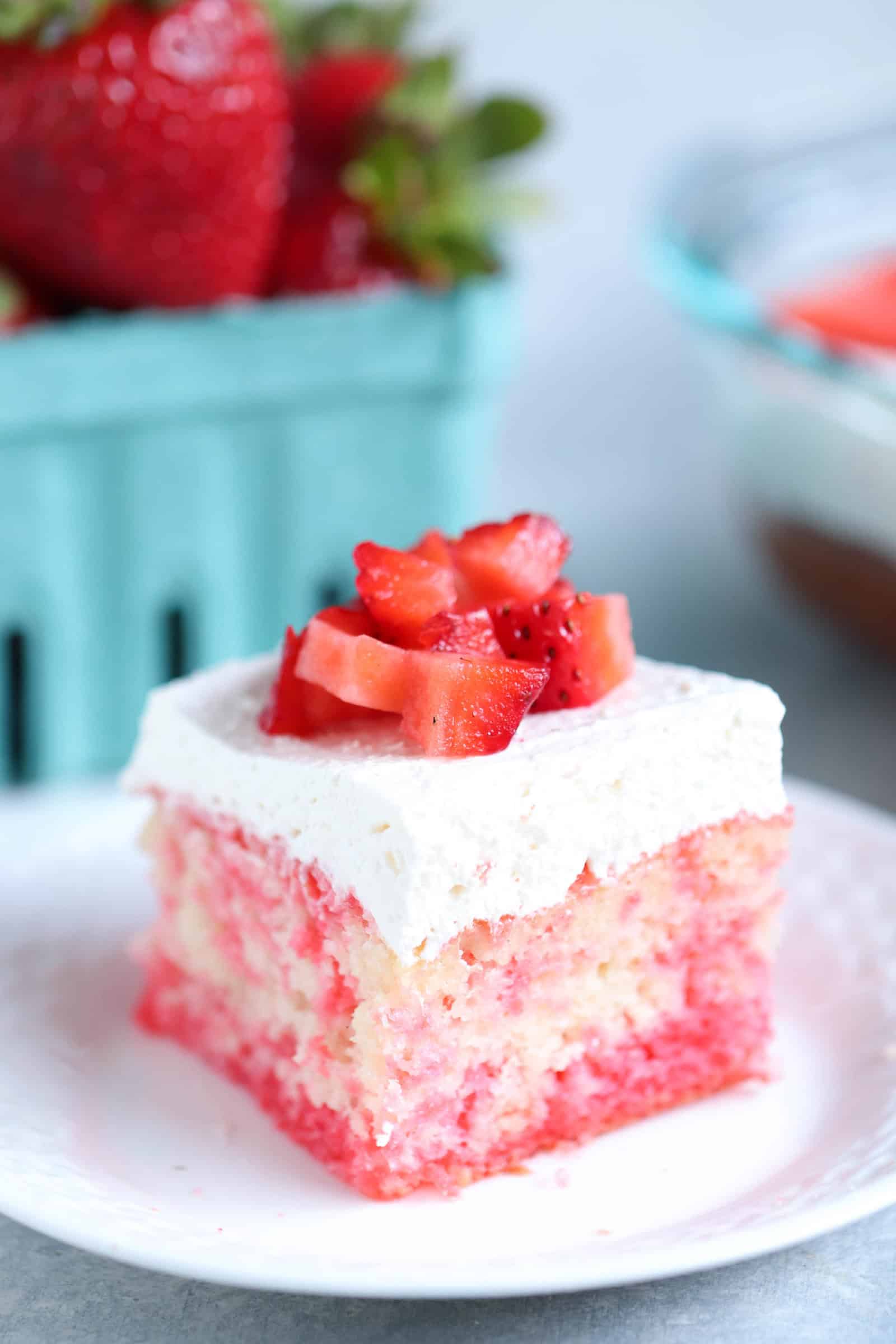 In the summertime making fruity desserts is one of my favorite things to do. When I tasted this strawberries and cream poke cake I knew I would be making this OFTEN!
This cake is lucky to last two days in my house. My guess is that you will have the same problem. With how light and refreshing it is you won't even realize how much you've eaten until it is too late.
It is also a very simple recipe to put together for a get-together or the next BBQ. Who doesn't love a simple and delicious strawberry dessert?! The combination of the poking of the cake and the strawberry jello is what sets this recipe apart.
There are other great poke cake recipes on our website that you have got to try! If you love chocolate then you will love our Boston cream poke cake it is so creamy and delicious and then there's our Reese's peanut butter poke cake basically the things dreams are made of. If you like Andes Mints, then you will fall in love with our thin mint poke cake.
Everything you will need for this Strawberries and Cream Poke Cake:
Ingredients for boxed white cake mix
Water
Strawberry flavored Jell-O
Cool-Whip
Cream cheese
Powdered sugar
Vanilla extract
Fresh strawberries
If you would like to make this recipe from scratch as much as possible, check out this white cake recipe from Sugar Spun Run and this homemade whipped cream from the Brown Eyed Baker.