If you want a super flavorful cake this pineapple orange cake recipe is the one you need to try. It is extremely moist, has a delicious frosting, and just overall refreshing.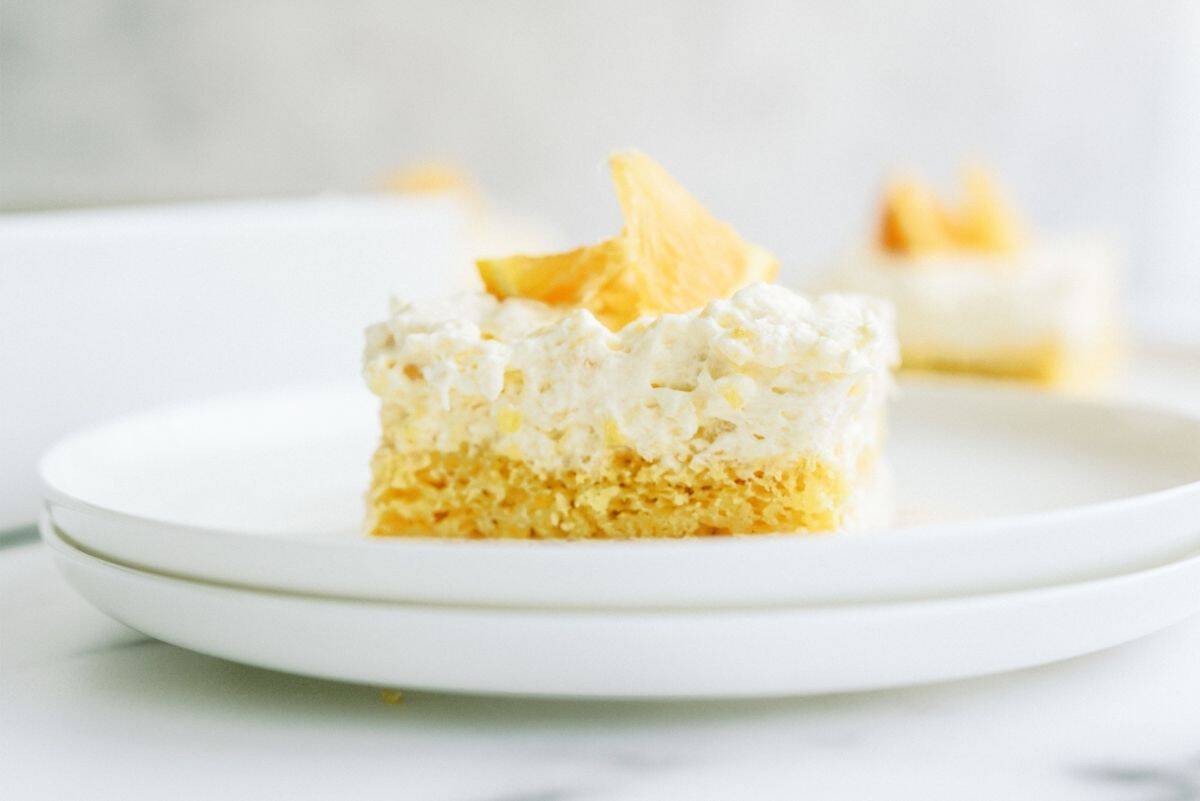 We call this pineapple orange cake recipe pig pickin' cake because it is a popular cake to serve at a pig roast. This is the best cake to take to a potluck, so if you have one coming, make this delicious favorite summer dessert recipe.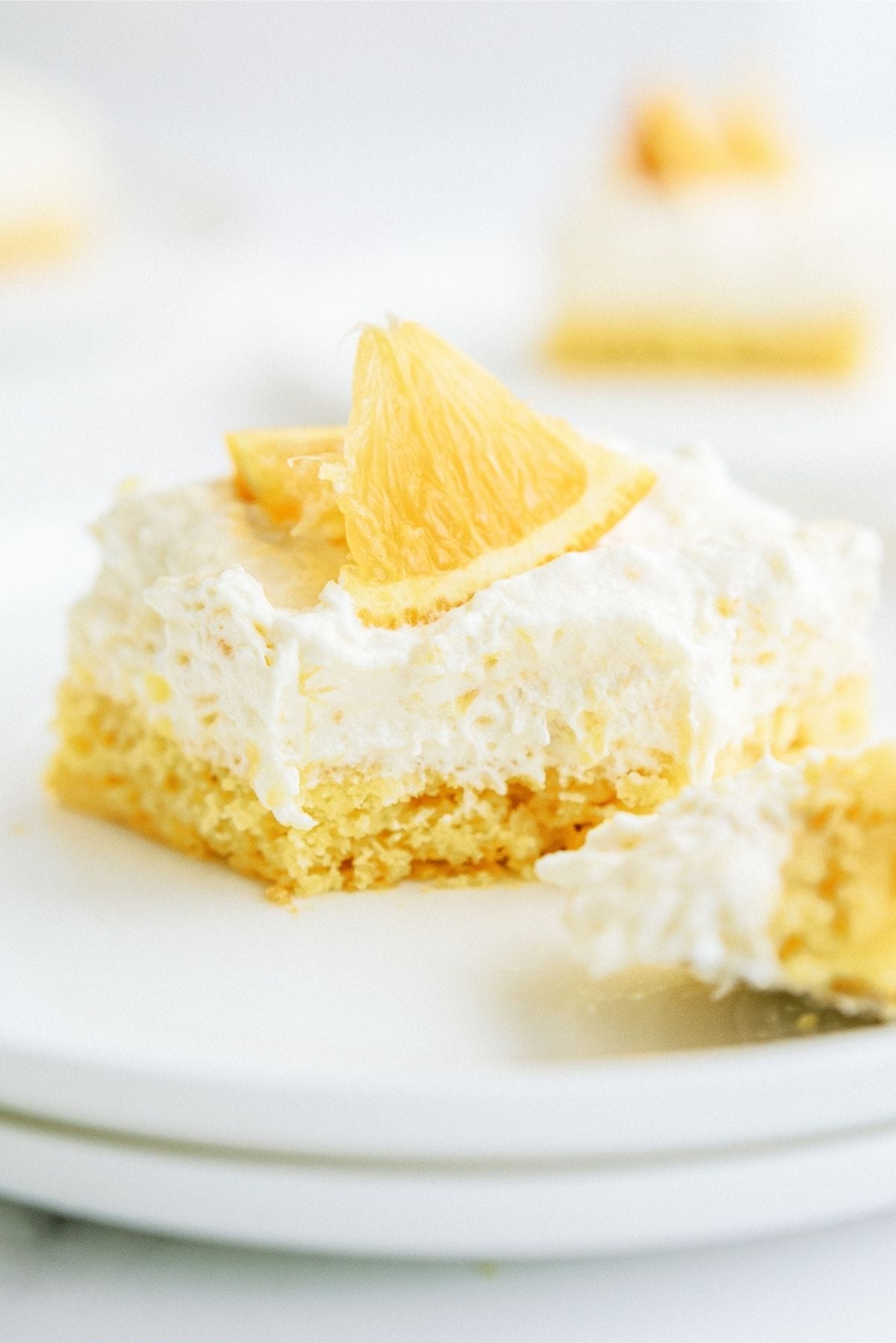 The orange cake flavor pairs nicely with the BBQ flavors because it is a light and refreshing easy cake mix recipe. Plus it has all of the wonderful citrus and creamy summer flavors.
Did I mention how easy it is to make this pig pickin' cake?! There are only a few ingredients and you get the best orange cake ever.
To enjoy a few more delicious cake recipes, make sure you No Bake Lemon Ice Box Cake, Sheet Pan Hawaiian Poke Cake, and Strawberries and Cream Poke Cake. All are great choices and full of fruity delicious flavor.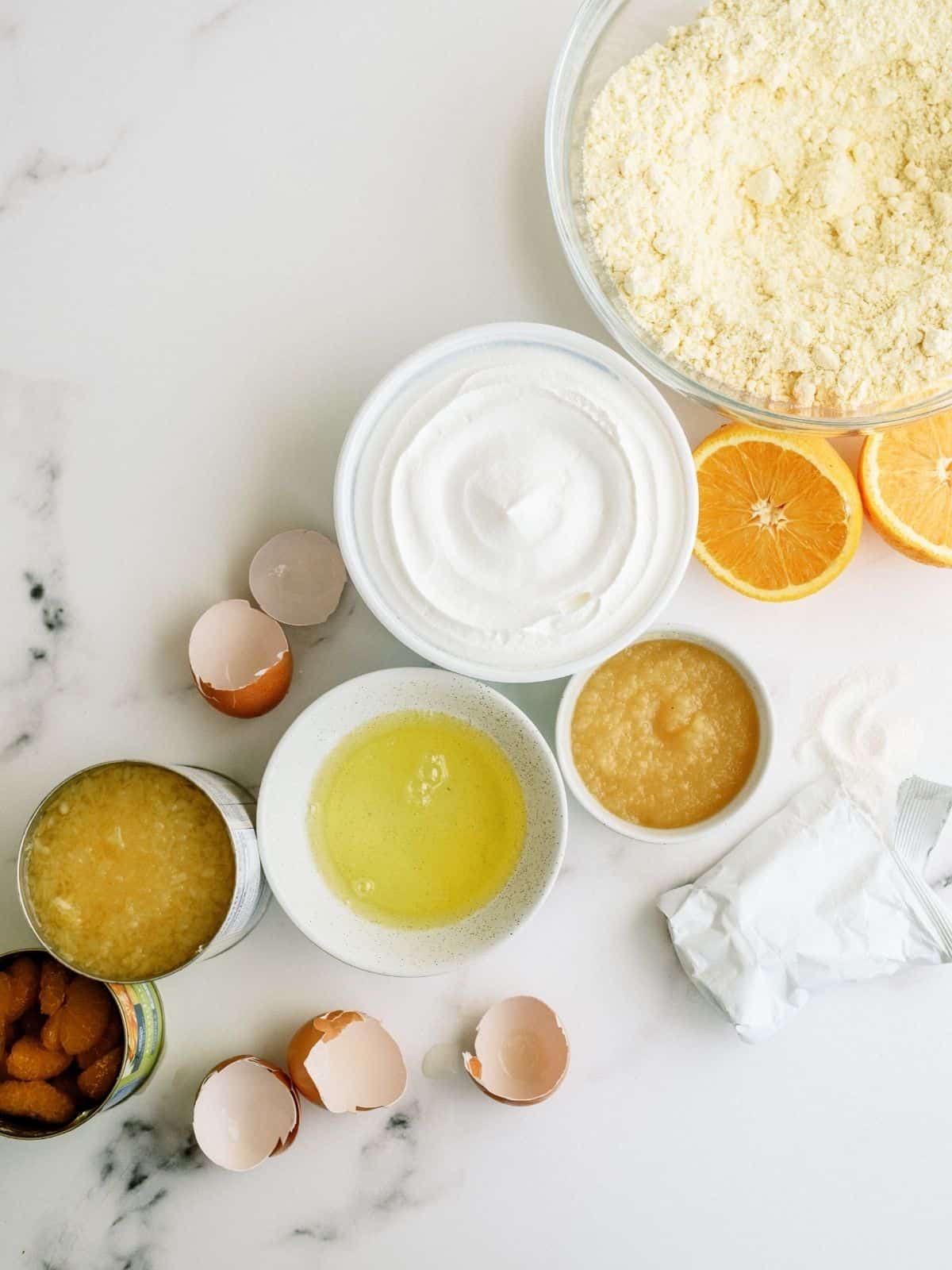 Ingredients Needed For Our Pineapple Orange Cake Recipe (Pig Pickin' Cake):
Yellow cake mix
Mandarin oranges
Egg whites
Unsweetened applesauce
Crushed pineapple
Instant vanilla pudding mix
Reduced fat whipped topping
Sliced oranges or mandarin oranges
How To Make Our Pineapple Orange Cake Recipe (Pig Pickin' Cake):
Start by preheating the oven to 350 degrees.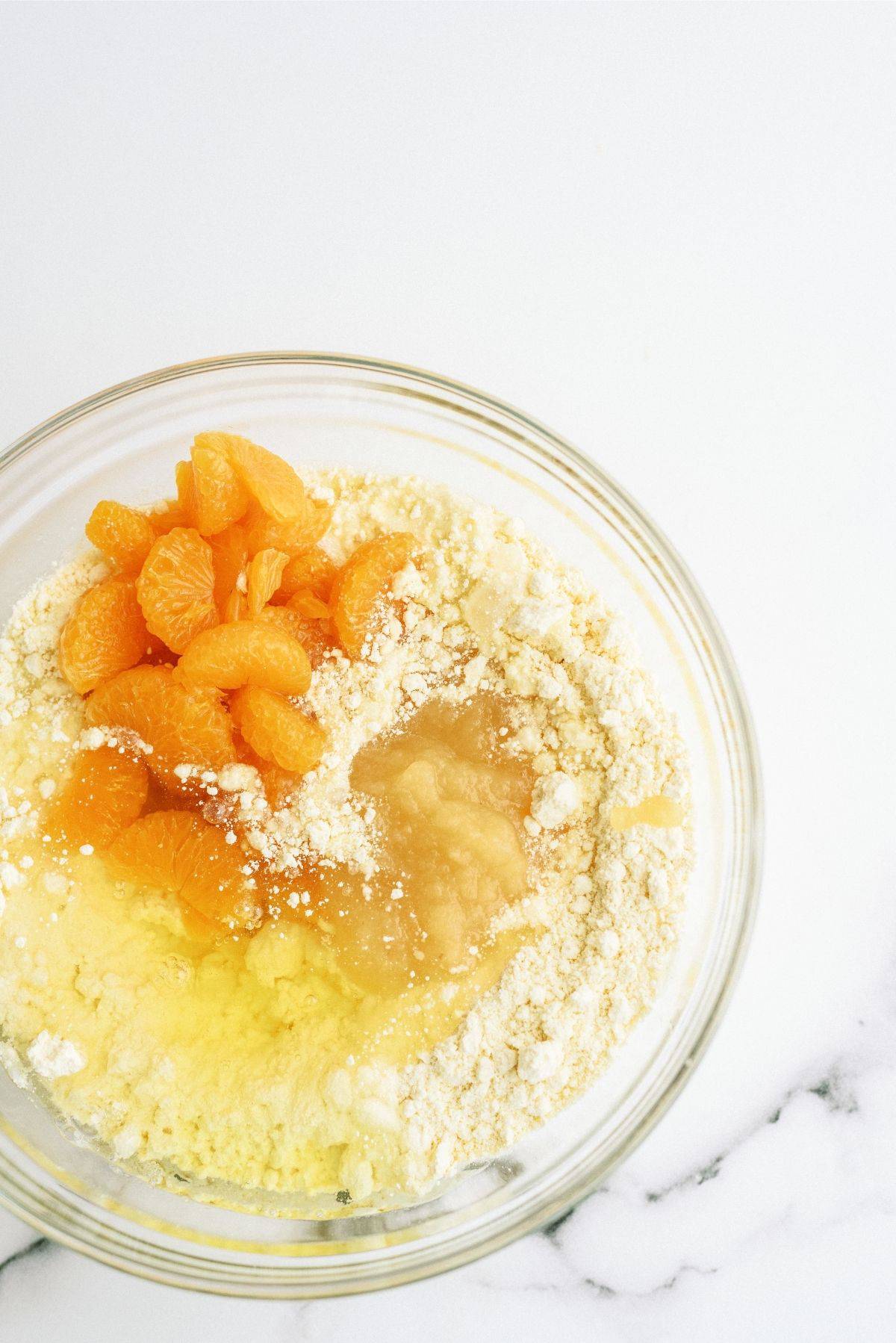 Then in a large bowl, beat together the cake mix, can of mandarin oranges (DO NOT drain it), egg whites, and applesauce with a hand mixer on low for about 2 minutes.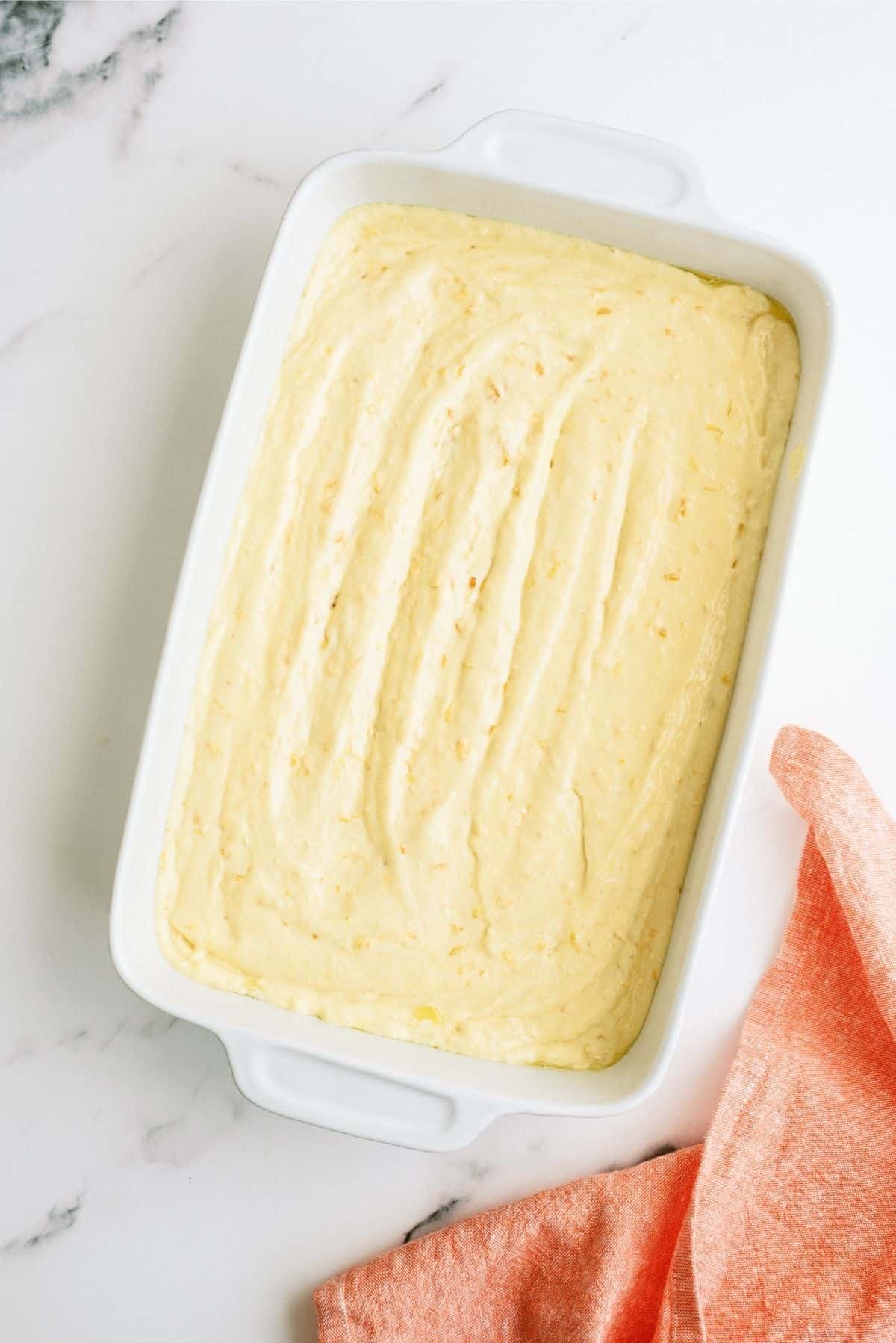 When that is done, pour the cake batter into a greased 9×13 inch baking dish.
After the pan is set, place it in the oven and bake the cake for 25-30 minutes. You'll know it's done when a toothpick comes out clean. Then just let it cool on a wire rack.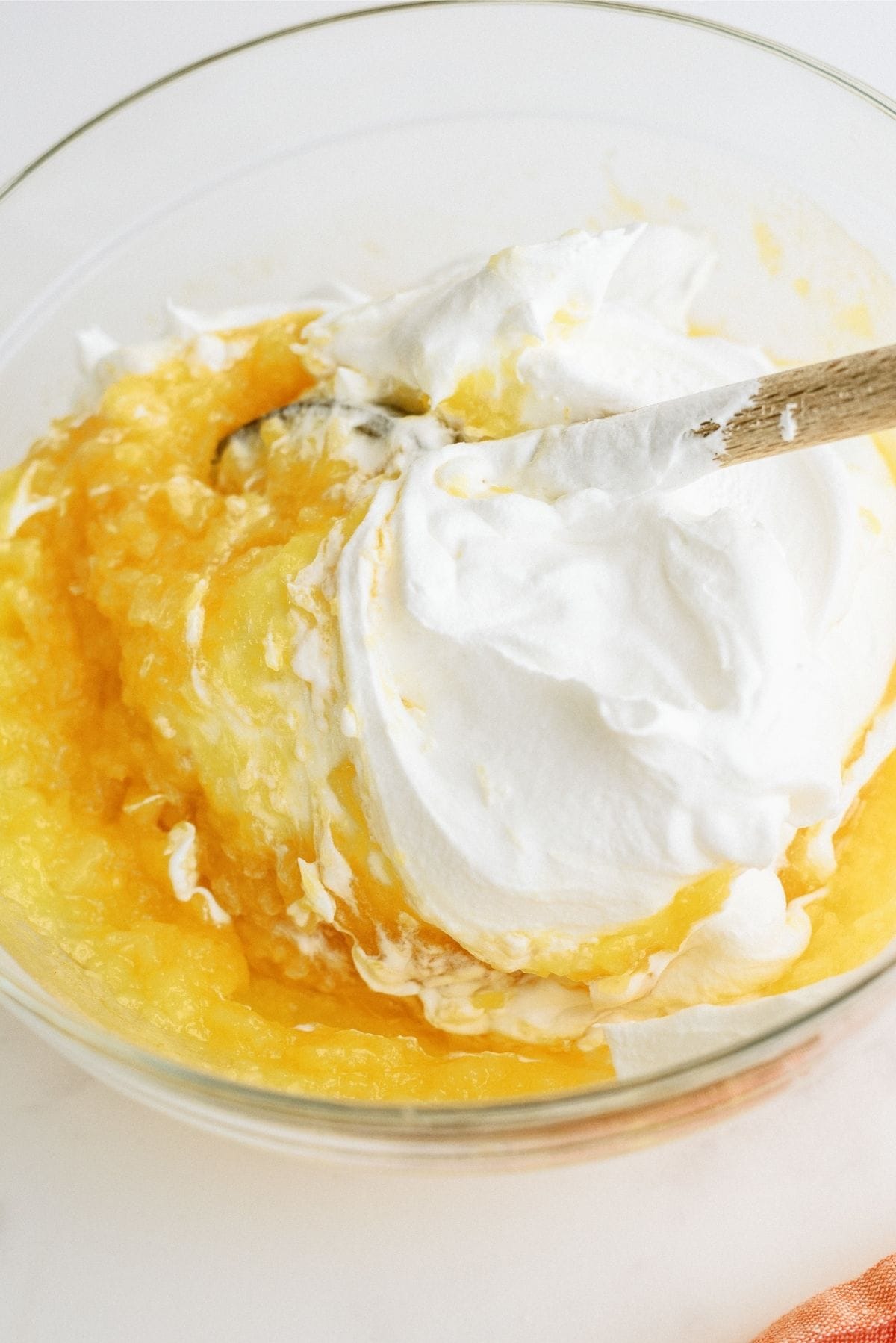 While the cake is cooling down, combine the crushed pineapple (again DO NOT drain this) and the instant vanilla pudding mix.
Now gently fold in the whipped cream topping just until everything is blended.
When the cool whip frosting is done, spread it over the whole cake and refrigerate it for at least 1 hour before serving it.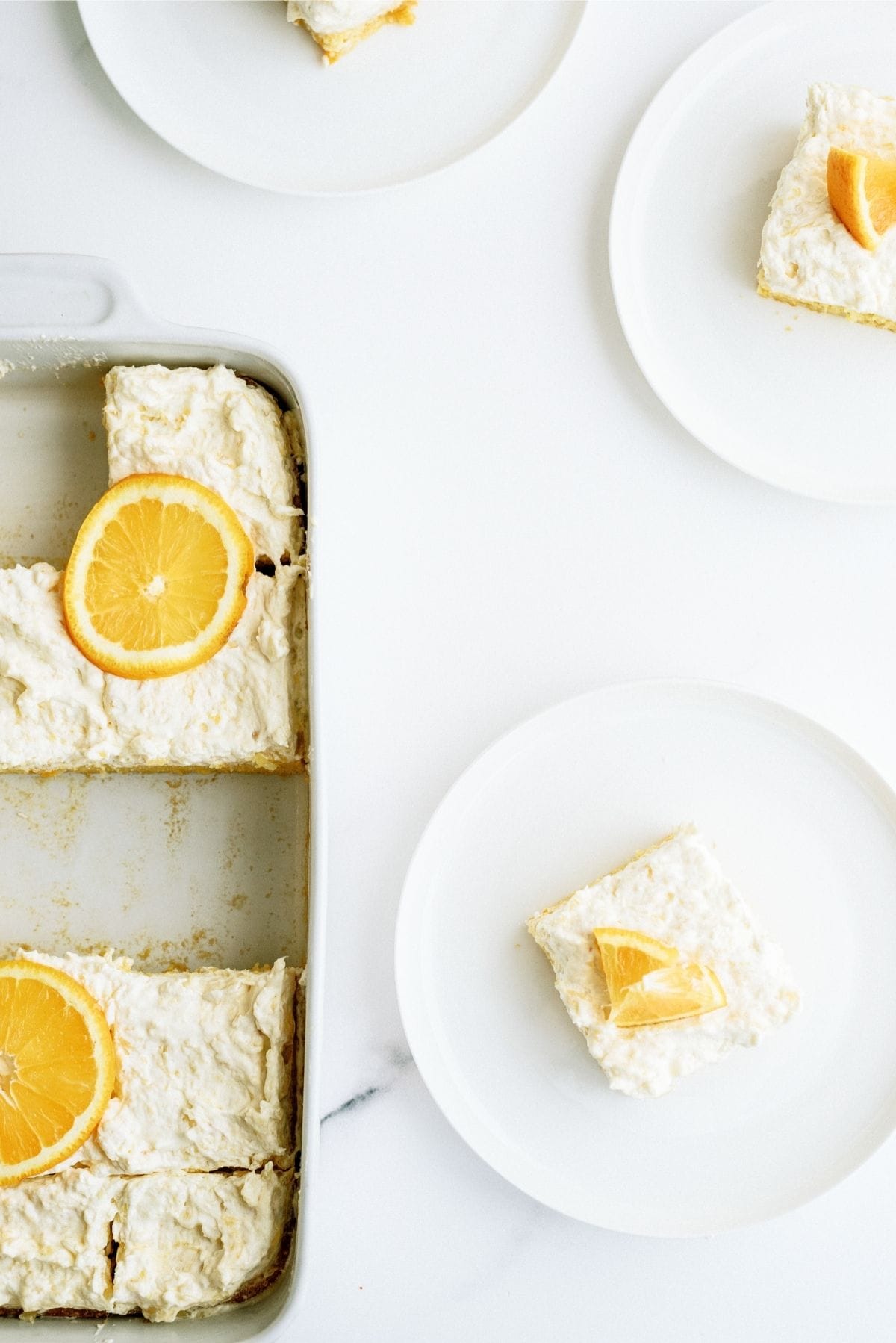 If you wish you can also garnish it with sliced oranges! 
Related Recipe: If you love pineapple you'll want to try our Mini Pineapple Upside Down Cakes
To Make This Easy Cake Mix Recipe You Will Need:
Large mixing bowl (2)
Hand mixer (THIS one is awesome!)
9×13 inch pan
Wire rack
Spatula
Can opener