I have been on the lookout for some new grilling recipes, that don't all taste the same. Well these Sesame Asian Steak Skewers are nothing ordinary. They are full of sweet and tangy flavor, your family is going to love. If you love grilling, be prepared to take your grilling tastebuds to a whole new level.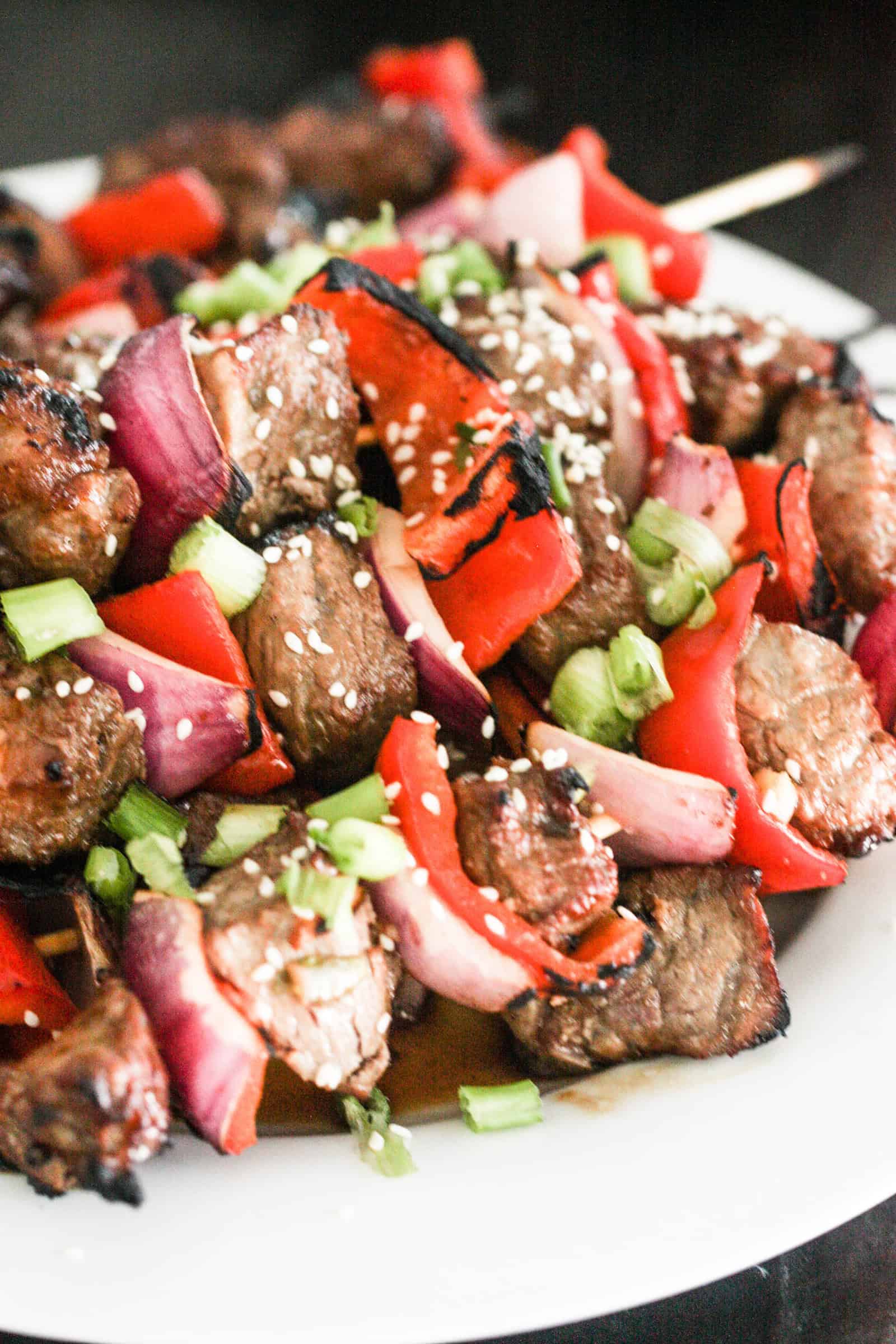 Nothing quite compares to a long day of the summer sun and swimming, followed by a deliciously grilled meal. I think summer is my favorite season just because of the food.
I made these Sesame Asian Steak Skewers the other night for dinner, and we are having them again this week, because they were just that good.
They were so easy to make and the marinade will have you drooling over this steak. The marinade makes all the difference.
Related Recipe: Try our Slow Cooker Korean Beef Tacos!
Making the marinade for Sesame Asian Steak Skewers:
.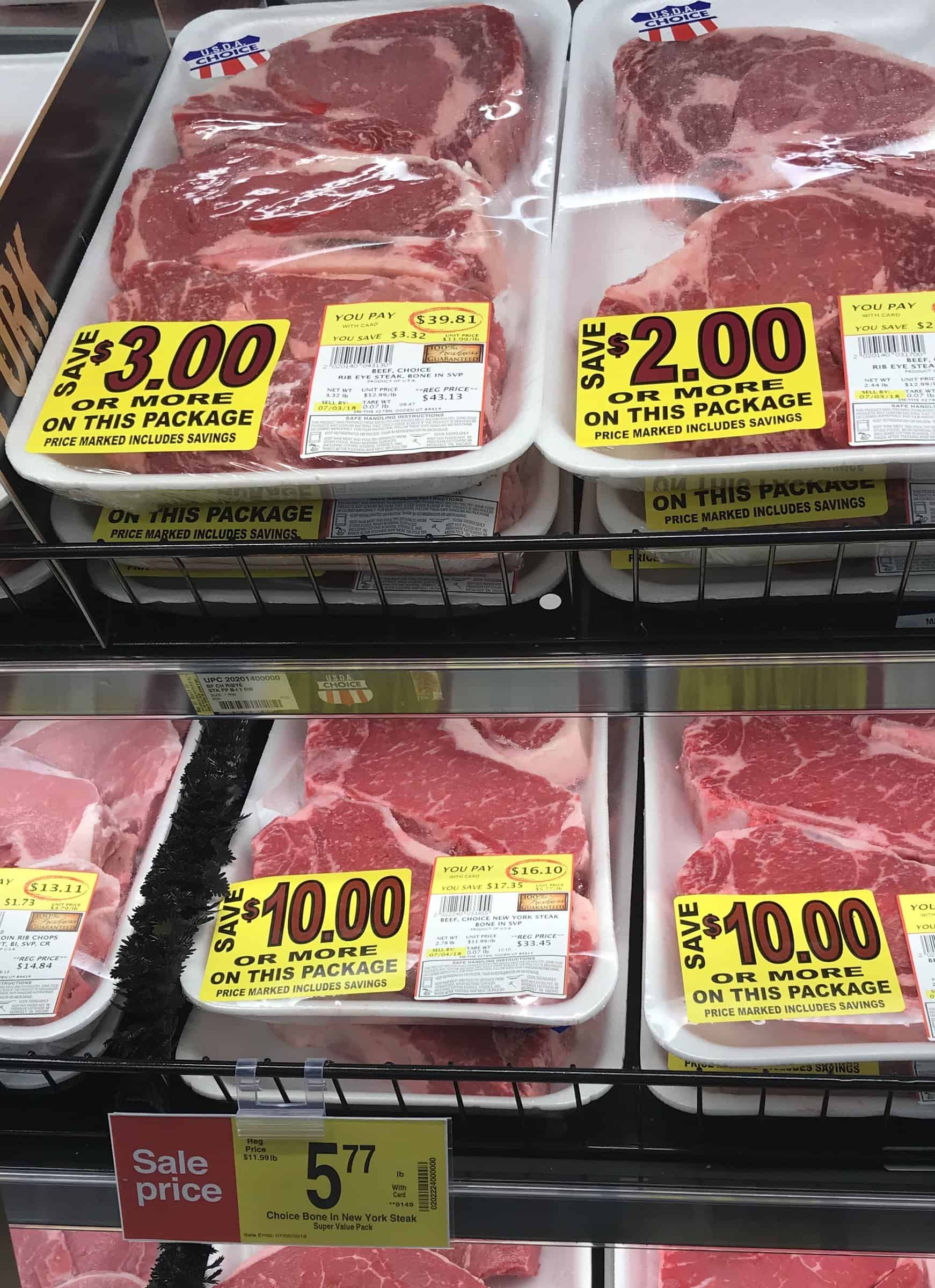 Making the marinade is simple and it only requires a few ingredients. It requires soy sauce, oil, honey, apple cider vinegar, water, green onions, minced garlic and that's it!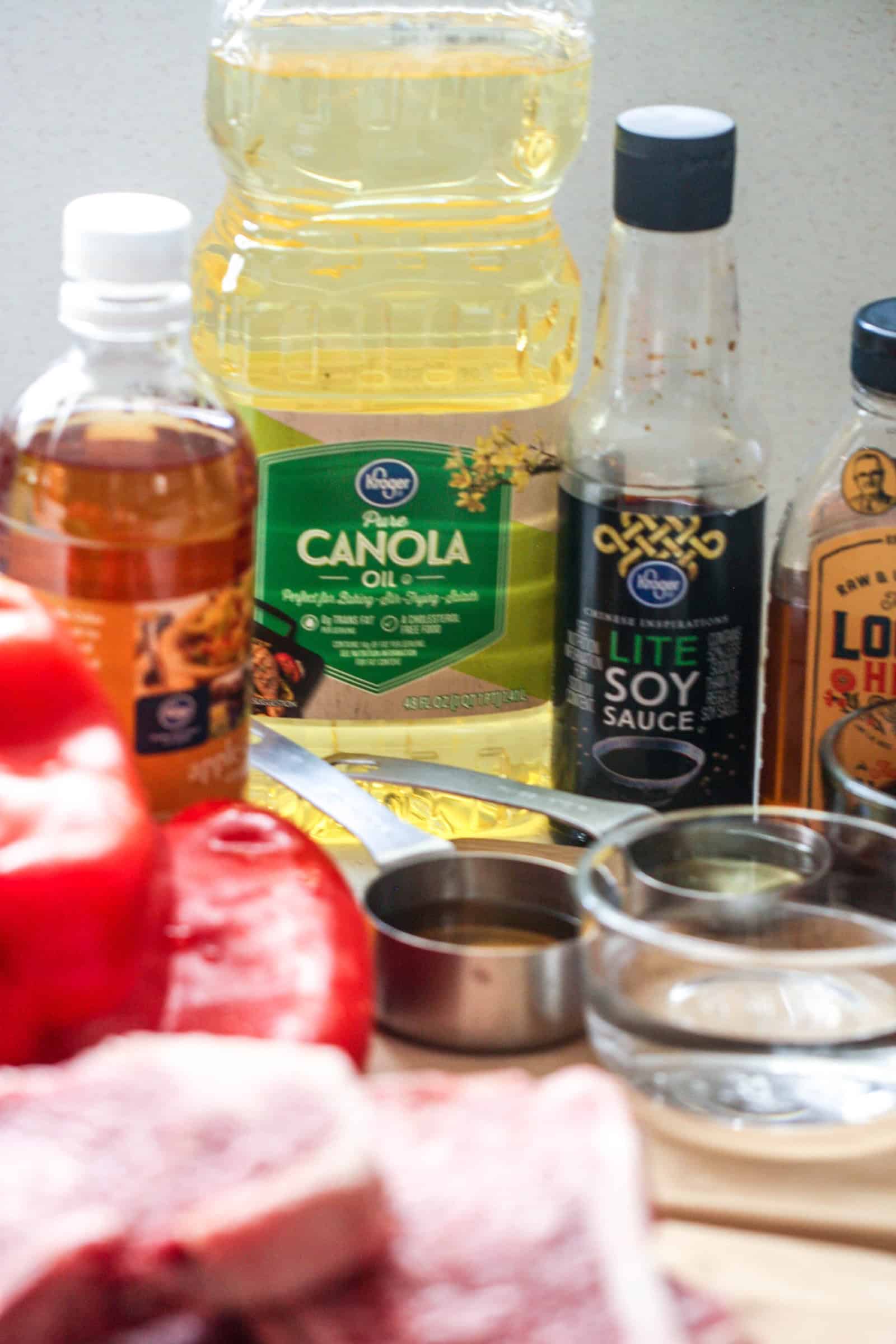 If you are in a time crunch, Kroger has your back. They sell pre-made marinades that would taste just as good. My personal favorite is the Kroger Teriyaki Marinade and Sauce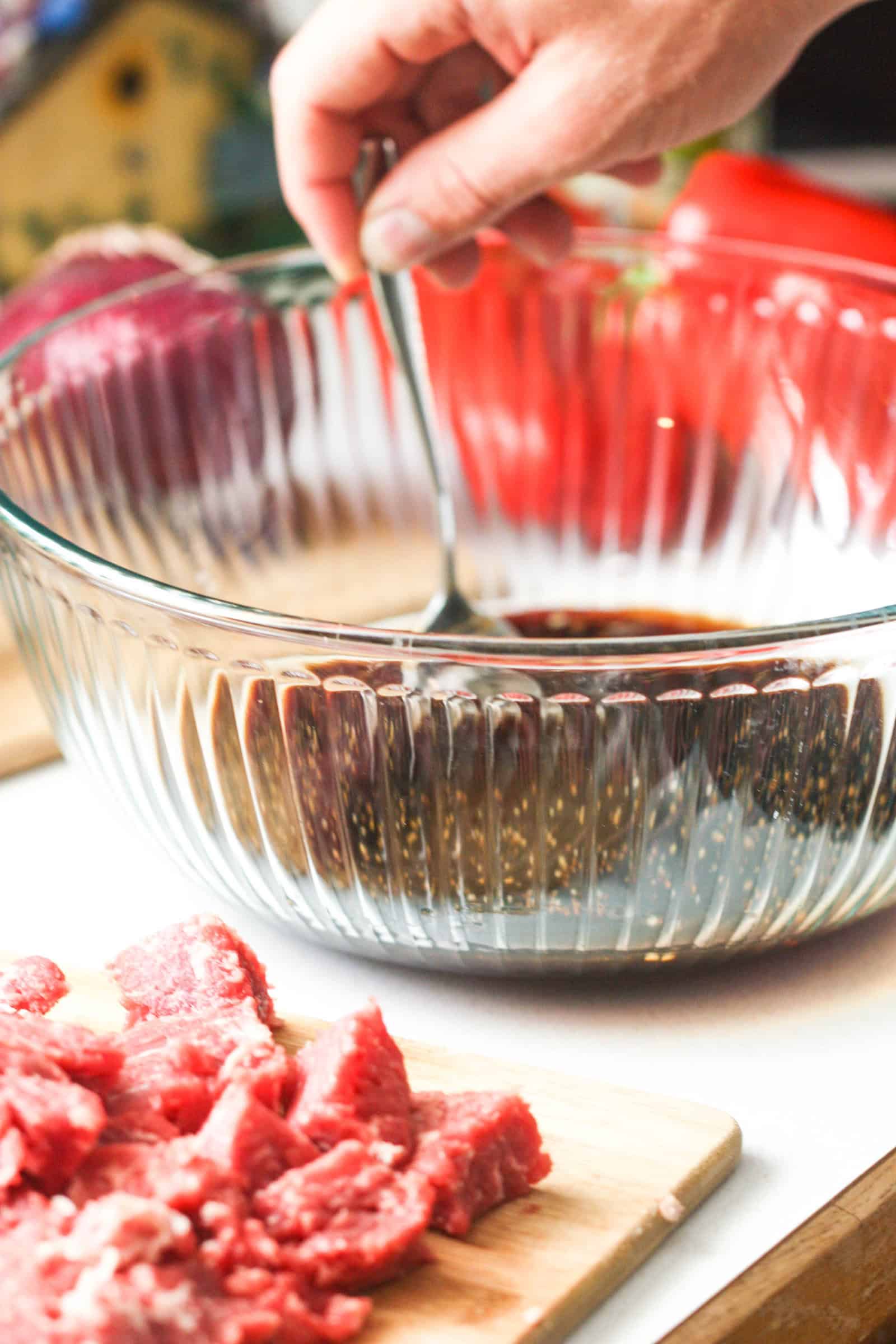 These Asian Steak Skewers would go great with any cut of steak, but we recommend a strip steak or a sirloin steak. For the best flavor results, we also recommend cutting your steak into bite size pieces before marinating so the steak can soak up all that flavor.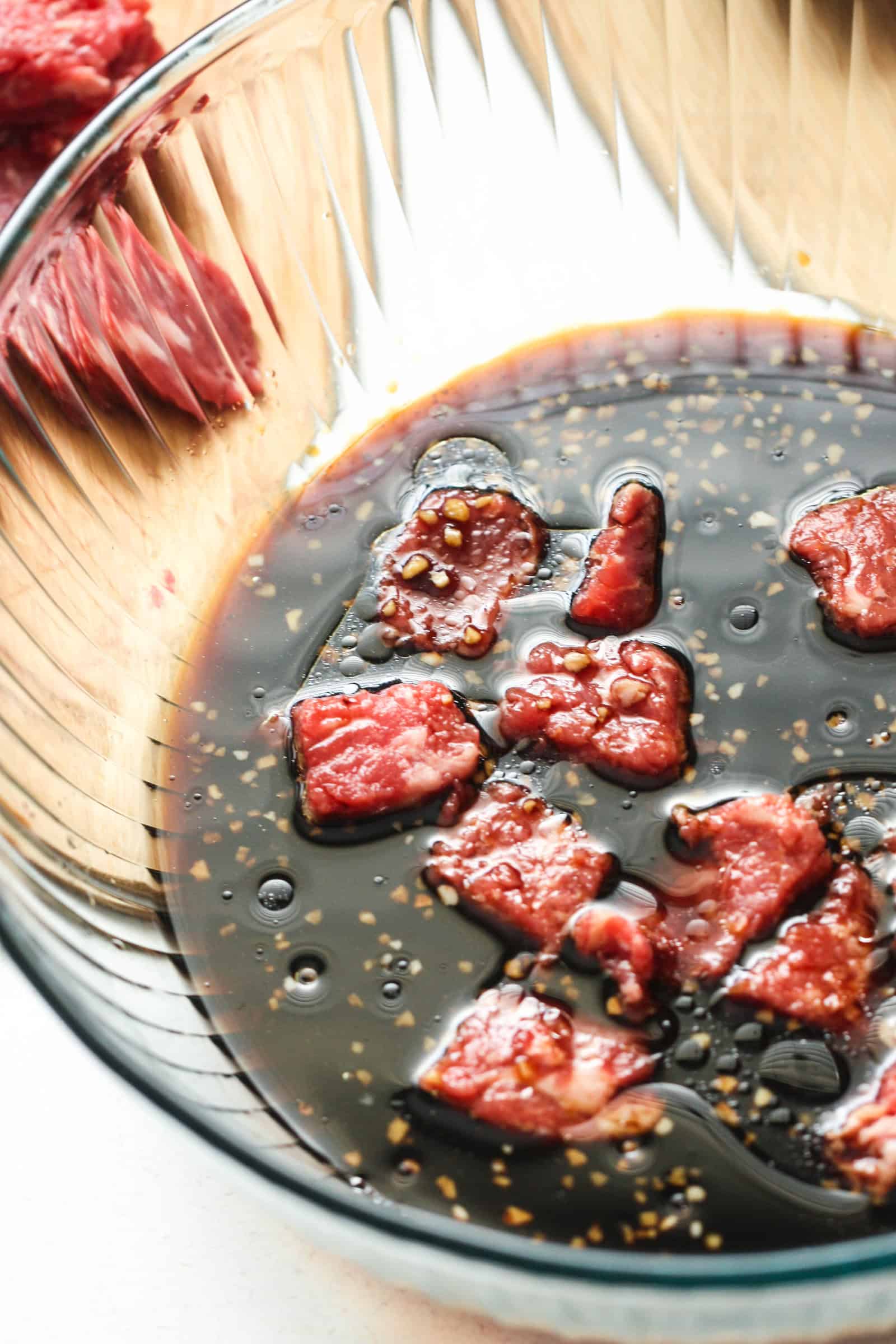 Related Recipe: Don't miss out on these delicious Grilled BBQ Pork Skewers!