These Balsamic Steak and Vegetable Kabobs are incredibly easy to make and full of flavor. They only require a few simple ingredients, and are so delicious. This is our go to grilling recipe, and once you try it, you will know why.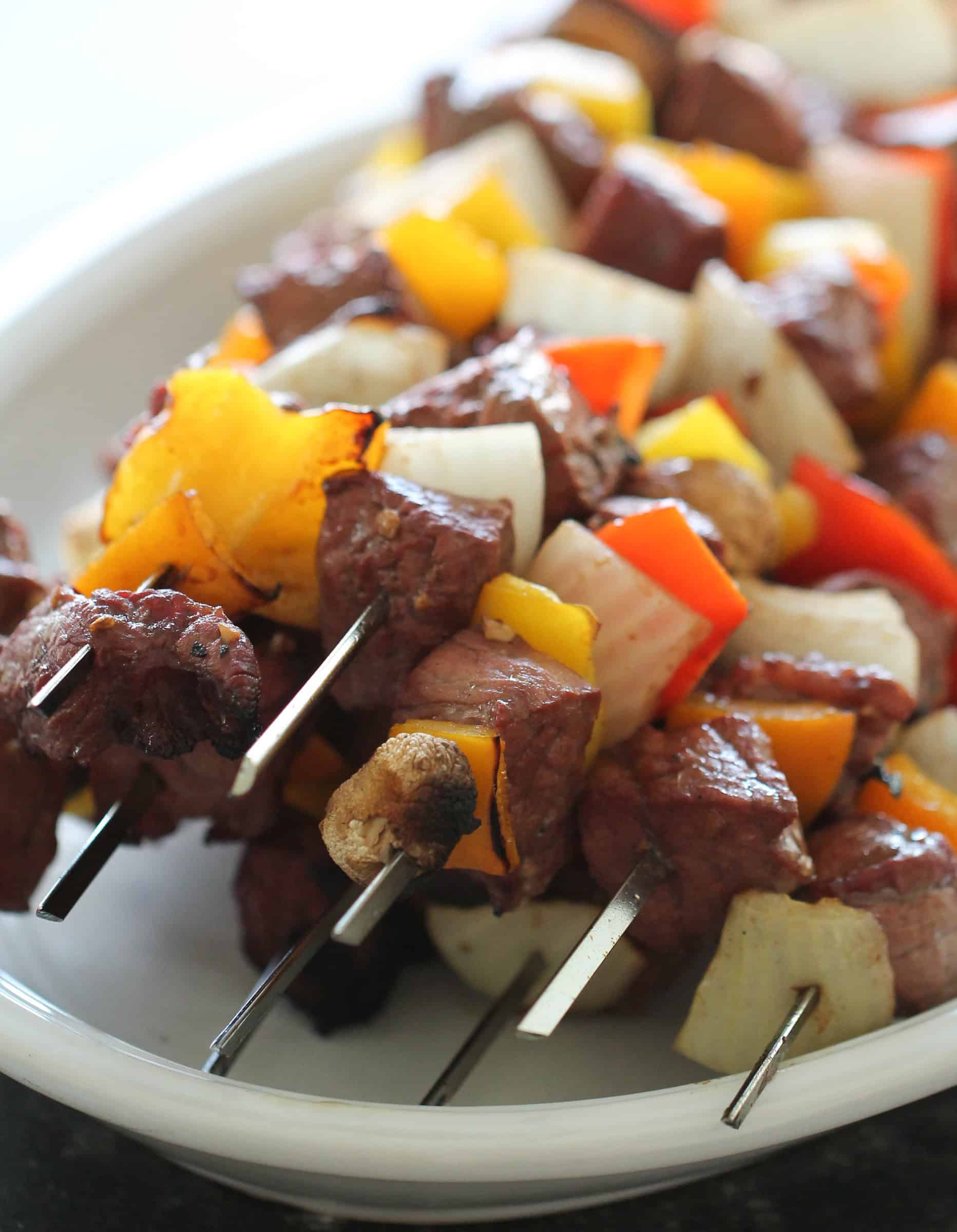 We have been grilling almost every single day this summer. The balsamic marinade for the steak is so good and adds so much flavor to the meat.
You'd think I would get sick of grilling steak 3 nights a week, but this one just never gets old. The flavor is so bold and tastes amazing paired with the steak.
This is definitely a summer grilling recipe I would recommend. It's an easy marinade to triple or quadruple, so you could make it for a large summer crowd.
I love letting the steak marinade overnight or even 24 hours, to really let it soak in all the juicy flavor. Everyone needs these Balsamic Steak and Vegetable Kabobs in their life.
Also, why are grilled vegetables, the bet kind of vegetables? They are so tasty. You will love these.
Would any cut of steak work for this recipe?
For this recipe, we used a sirloin steak cut. I highly recommend trying it. The meat soaks up the flavor nicely, and is thick and juicy, that it doesn't dry out quickly on the grill, as you wait for the other vegetables on the kabob to cook.
However, you could use a different cut of steak. Really any cut of steak would work, but we highly recommend trying this with sirloin steak.