Zucchini that's spiralized, breaded, and baked to crispy perfection. Toss it with some parmesan cheese, and you'll never eat zucchini another way again.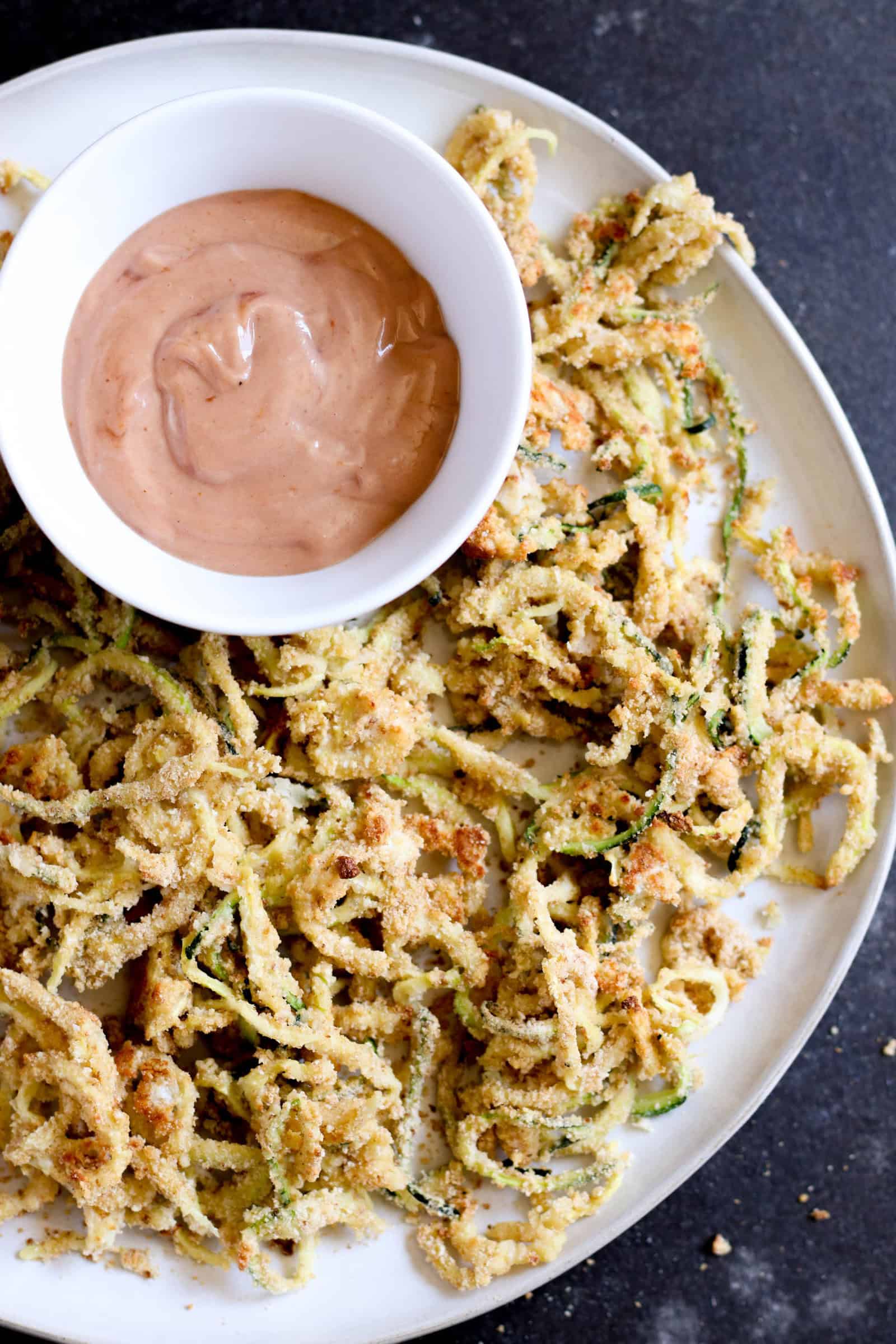 If you're looking for a way to make all your zucchini disappear, we'd recommend this Baked Parmesan Zucchini Strings recipe.
Spiralized, breaded, and then baked to crispy perfection, our Parmesan Zucchini Strings are basically the healthy version of curly fries.
I've been seeing this recipe all over Pinterest this time of year, so I decided to tweak our crispy zucchini fries, and it was a match made in heaven. Especially with the creamy bbq sauce for dipping.
How to make Baked Parmesan Zucchini Strings:
Preheat the oven to 425 Degrees. Line two baking sheets with aluminum foil and spray with cooking spray.
In one bowl, place beaten eggs. In a second bowl, place flour. In a third bowl, mix together bread crumbs, garlic powder and parmesan cheese.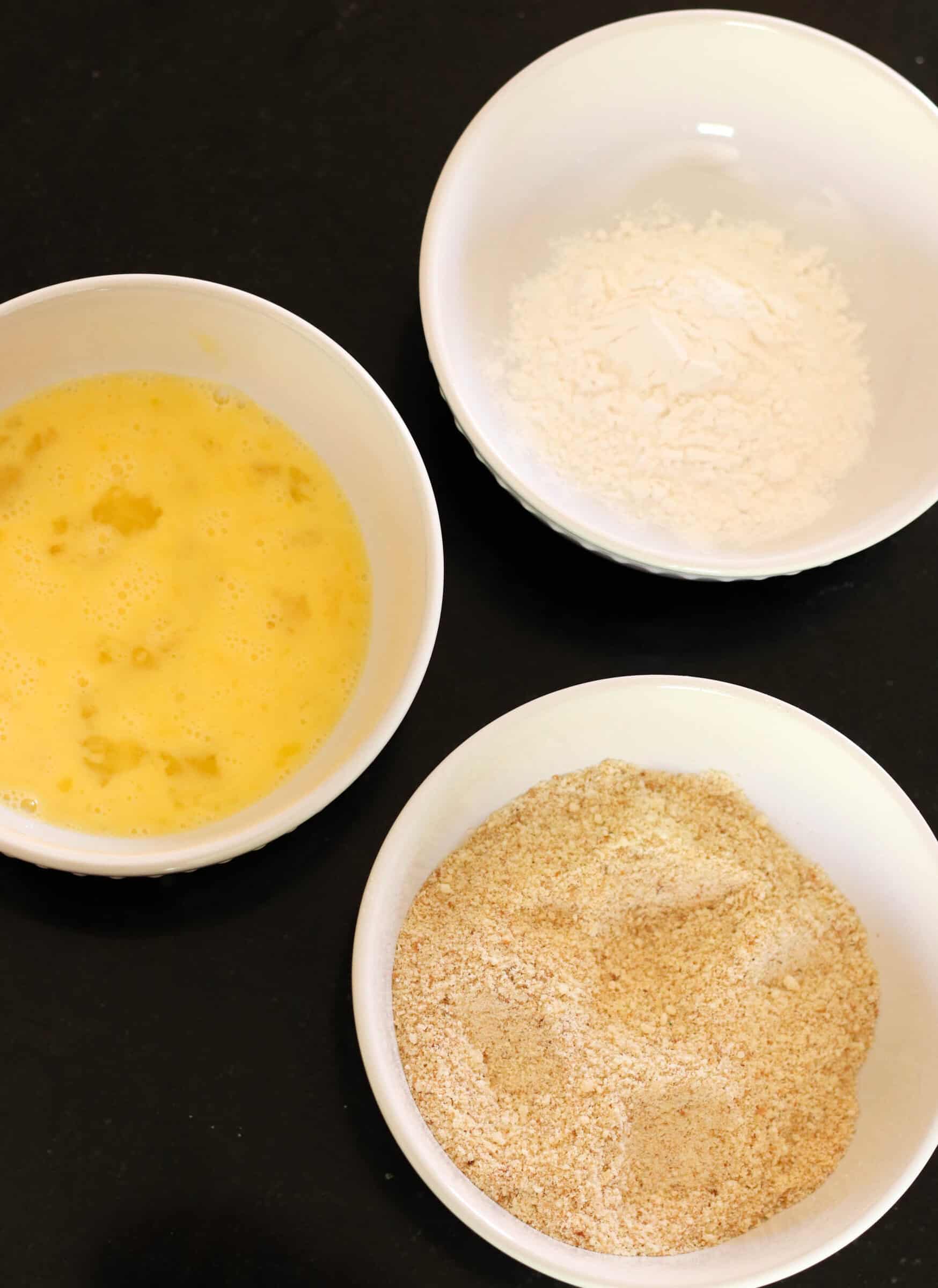 Cut zucchini noodles into shorter pieces (about 5-6 inches). Squeeze any extra moisture out of your zucchini with a paper towel.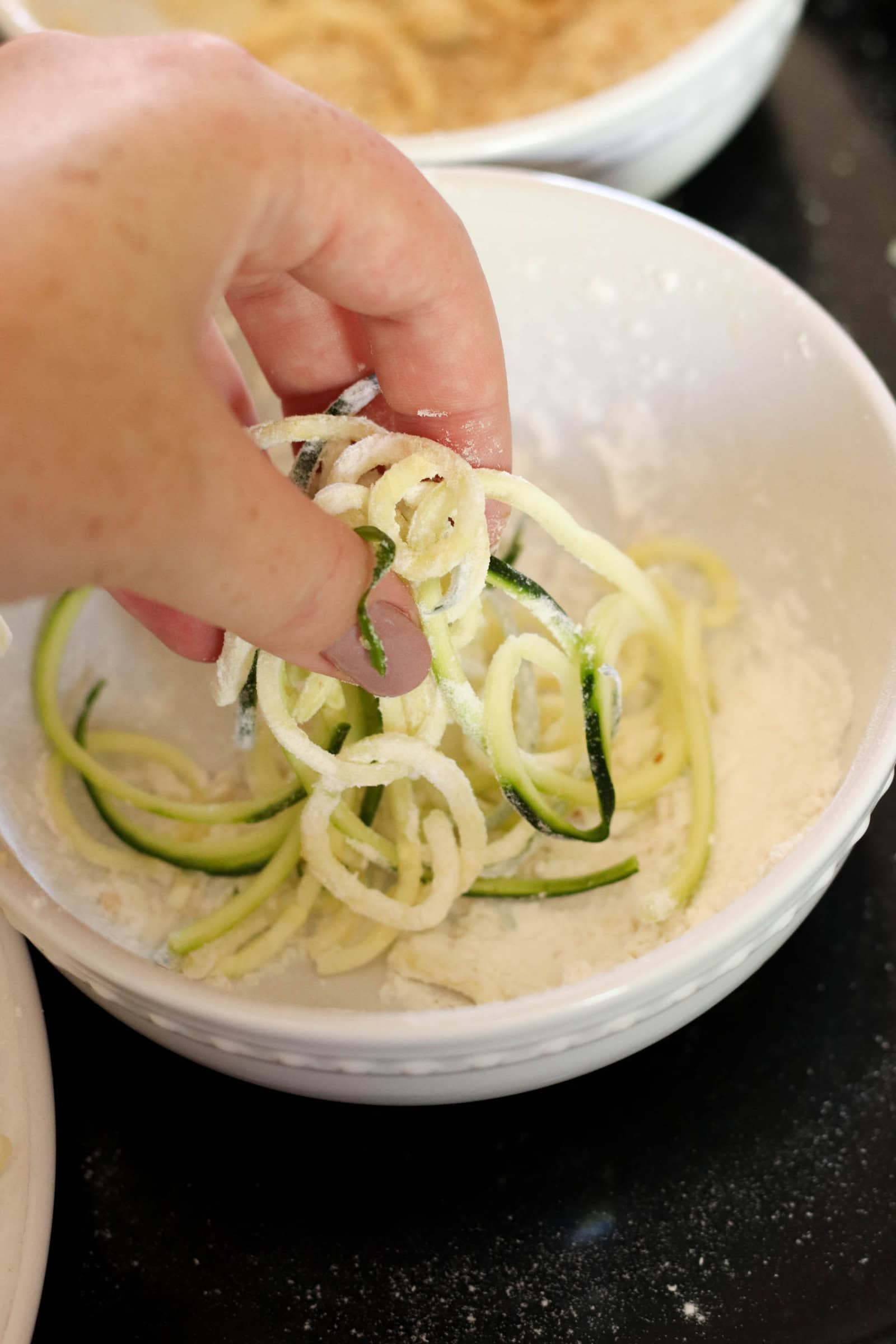 Working in batches, place dredge the noodles through the flour, shaking off the excess. Dredge through eggs, shake off excess, then dredge through parmesan mixture.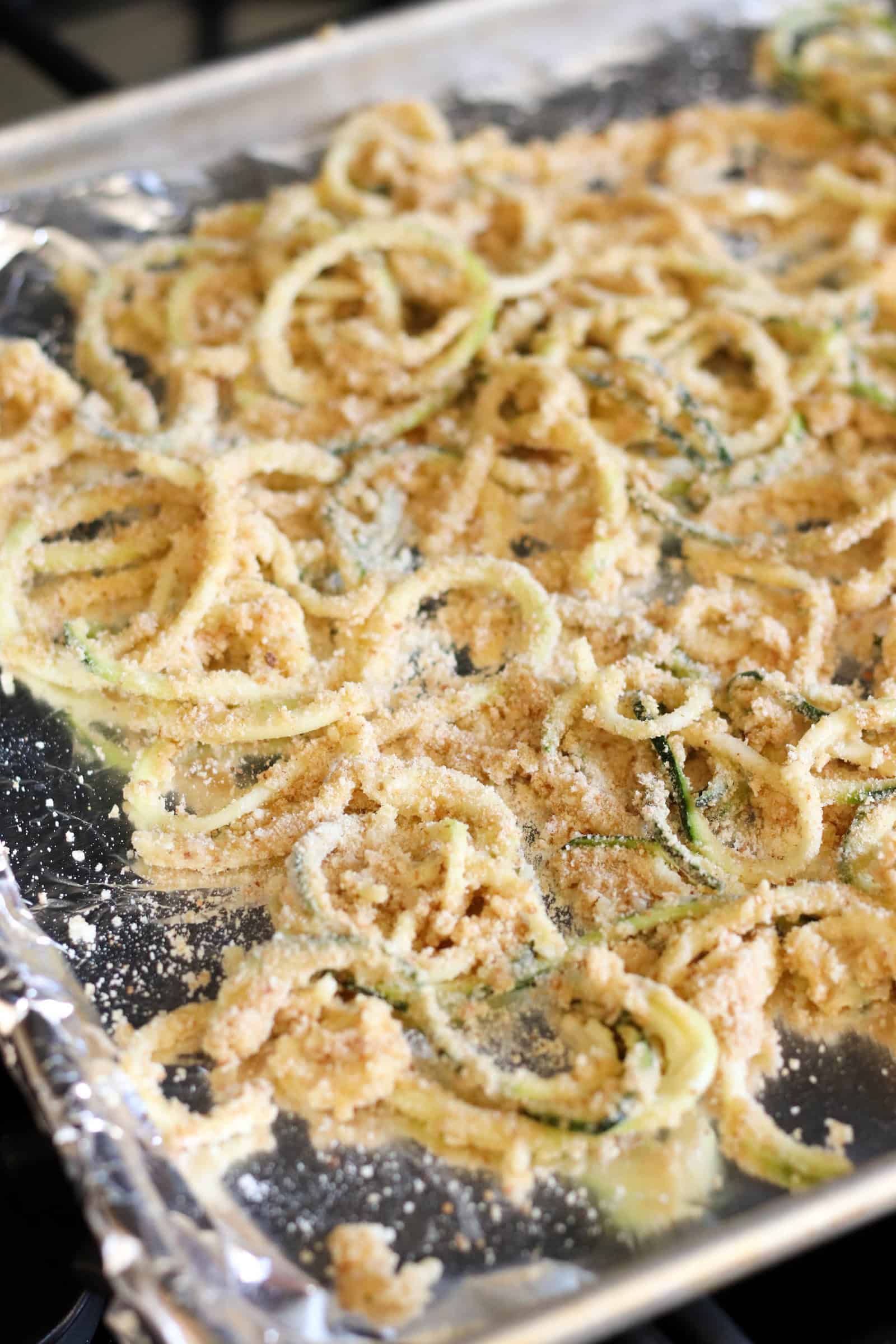 Spread thin (into one layer) on prepared baking sheets. Bake until golden and crisp, about 12-15 minutes.
Serve warm. Our favorite dipping sauce is the one from this recipe and it's pictured above.
Because of the moisture content in zucchini, these do not store well (they lose their crispiness in the fridge!). We've never had too many leftovers because they're usually gobbled right up, but be aware that the longer they sit, the less crispy they'll get.