Fall is still in full swing, and these mini pumpkin pie crescents are the perfect fall dessert to serve. These non-traditional pumpkin pies are perfect for a light and easy dessert for any meal!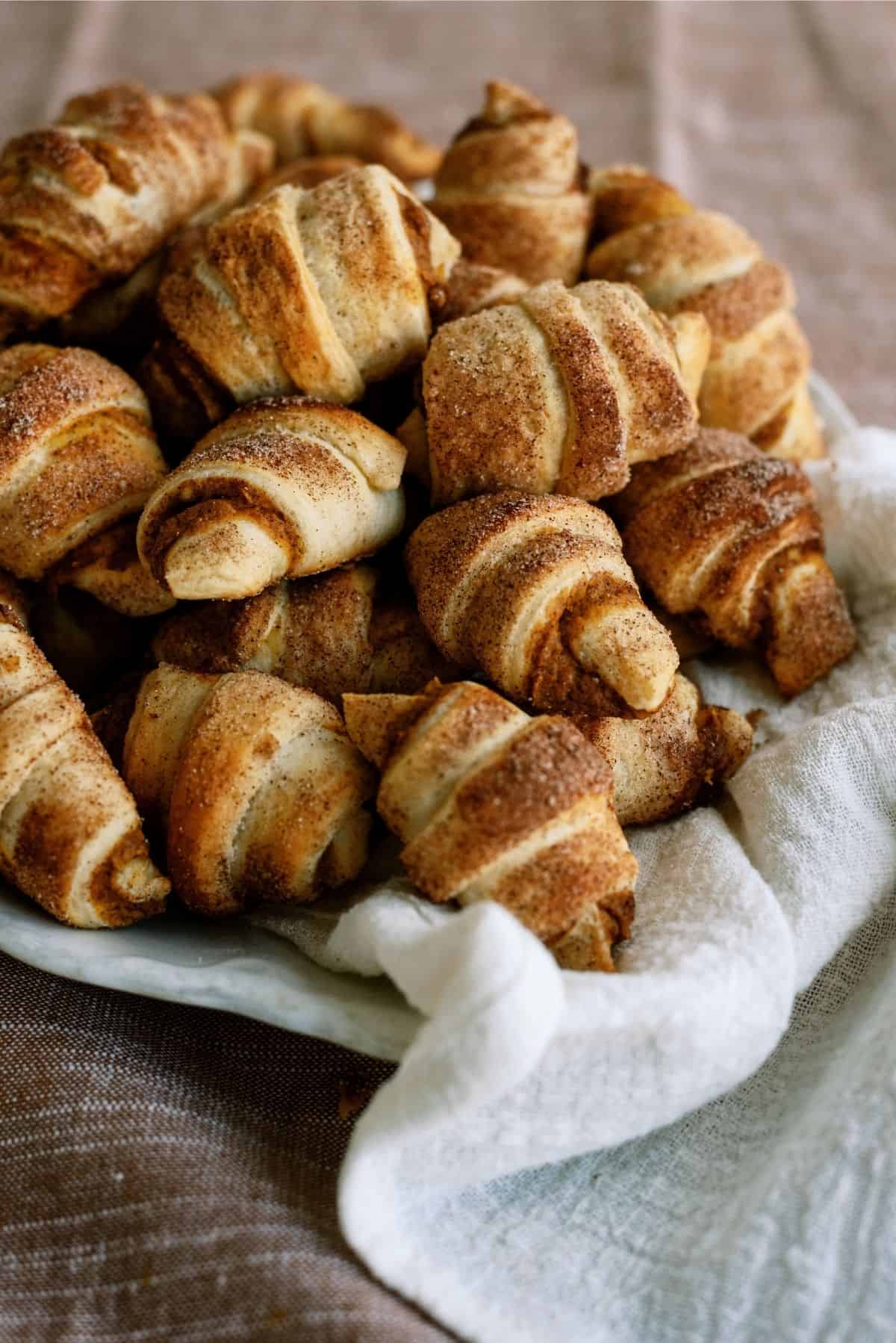 Pumpkin recipes are my favorite, and these mini pumpkin pie crescents are at the top of the list. I like that I can make these without having to make the everyday pumpkin pie recipe.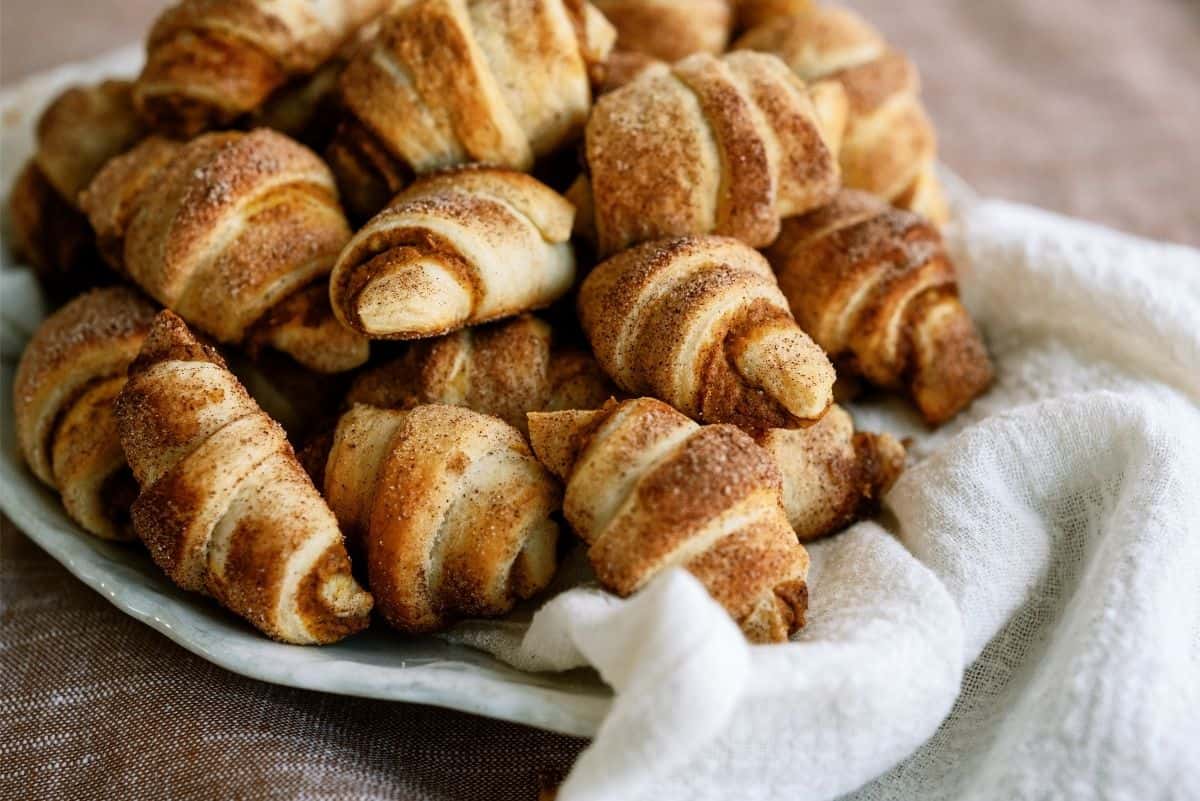 Don't get me wrong, pumpkin pie is delicious, but there is always time to try different versions of the Thanksgiving dessert that everyone knows and loves.
You can also make these up ahead and even freeze them if you need to! They will reheat well. I love to serve these will a generous amount of whipped cream (it's a problem how much whipped cream I like) after heating it and it is just divine.
Since Thanksgiving is coming up, you should give a few of my other perfect holiday pies a try. I love to serve Caramel PecanTurtle Pumpkin Pie, Disney's Apple Caramel Pie, and you can never go wrong with our Frozen Peanut Butter Cloud Pie!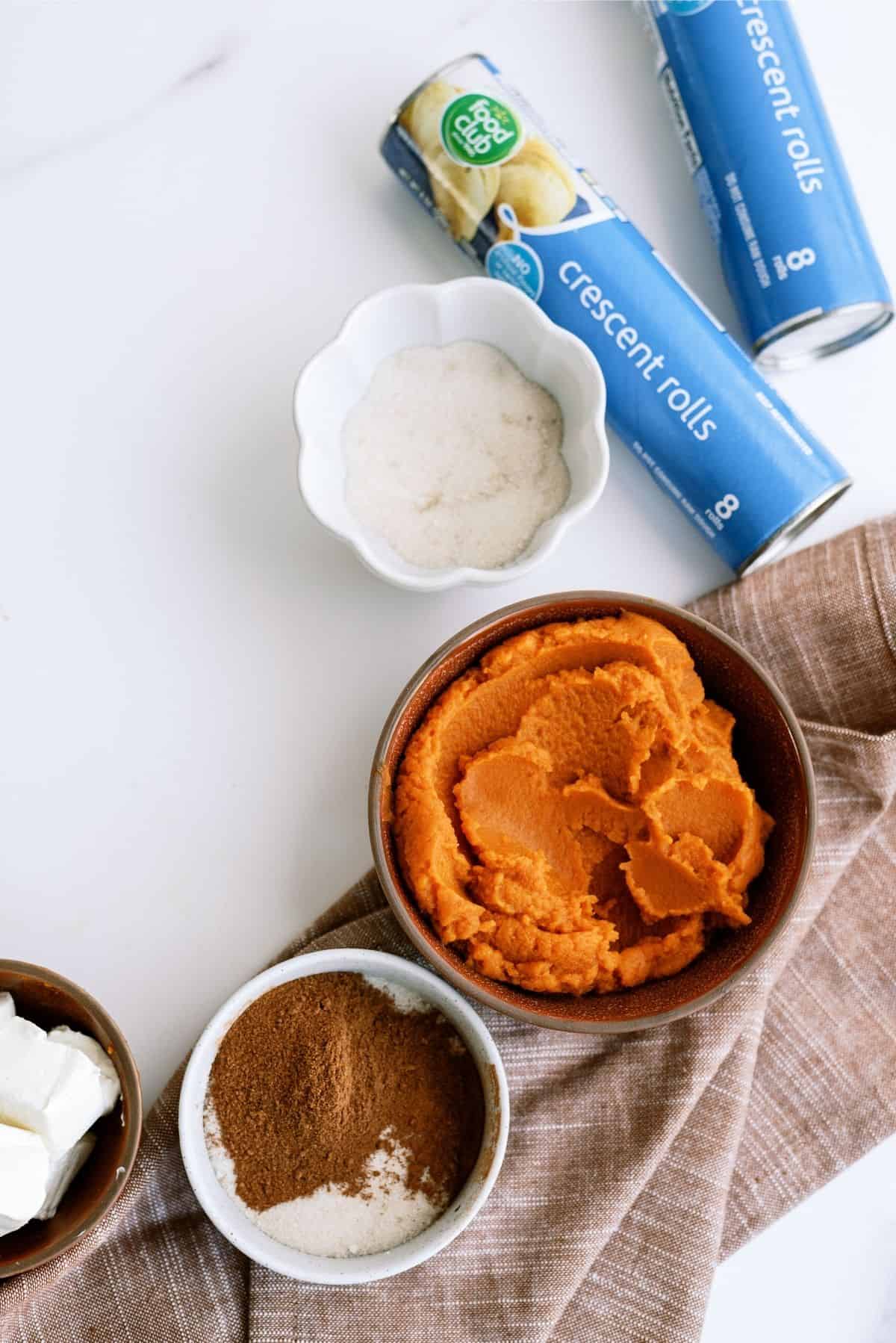 Ingredients You'll Need For Our Mini Pumpkin Pie Crescents:
Refrigerated crescent rolls
Cream cheese
Canned pumpkin (NOT pumpkin pie filling)
Pumpkin pie spice
Granulated sugar
Ground cinnamon
How To Make Our Mini Pumpkin Pie Crescents:
Start by preheating your oven to 375 degrees.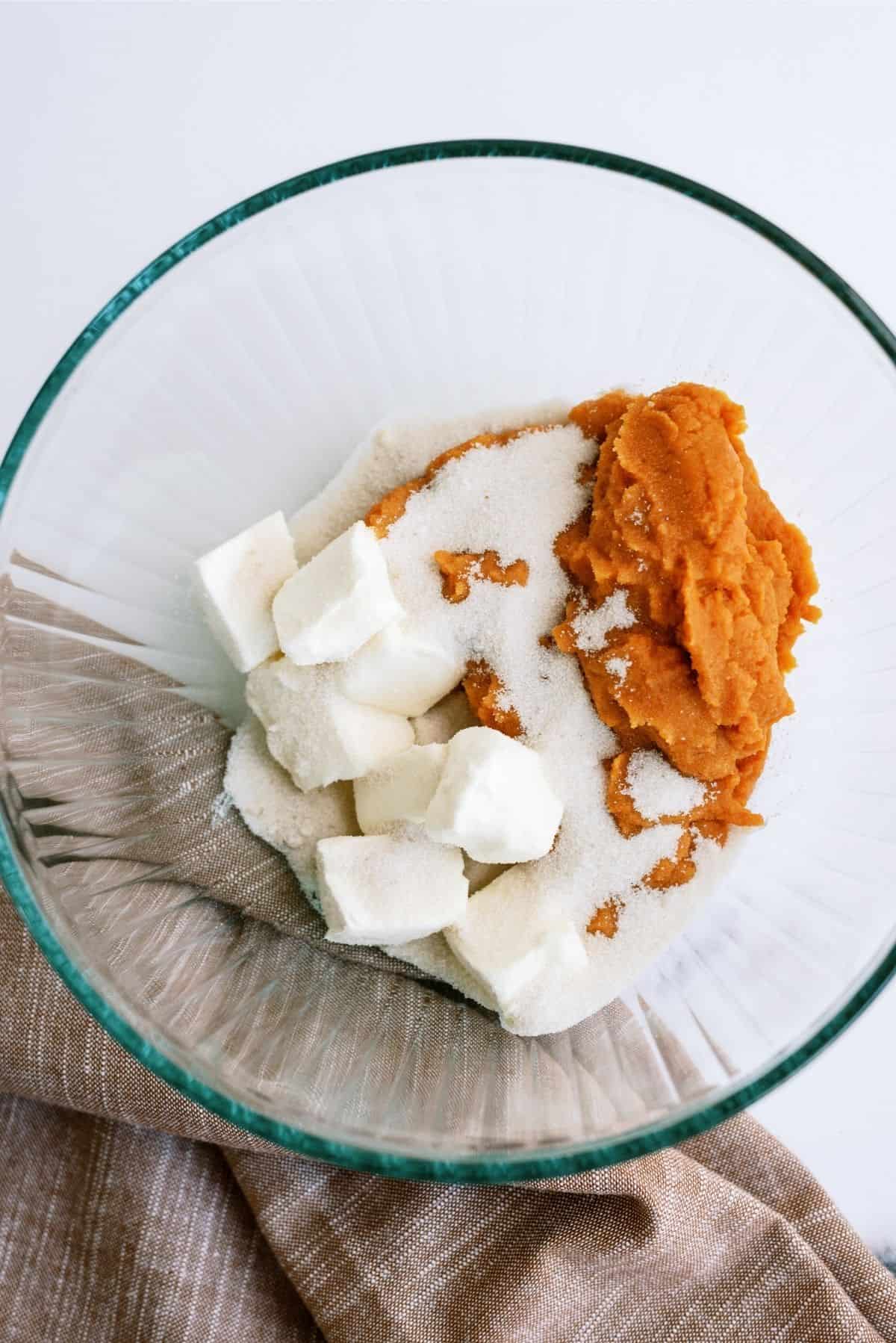 Then in a medium-sized bowl combine the softened cream cheese, canned pumpkin, 1 tablespoon of pumpkin pie spice, 3 tablespoons of granulated sugar, and beat it together until the mixture is nice and fluffy.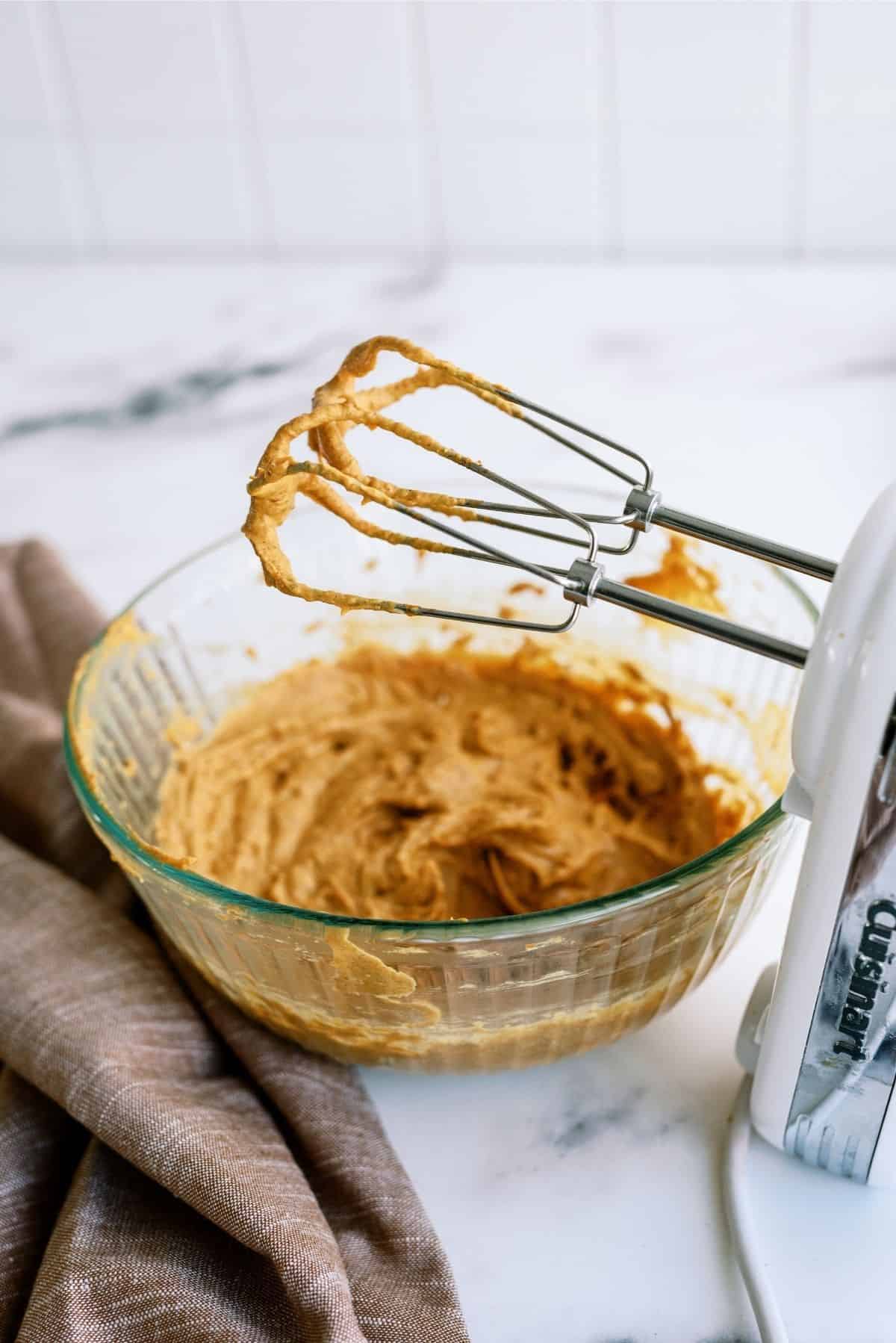 After that is done, that is going to be your pumpkin filling. Set it aside for now.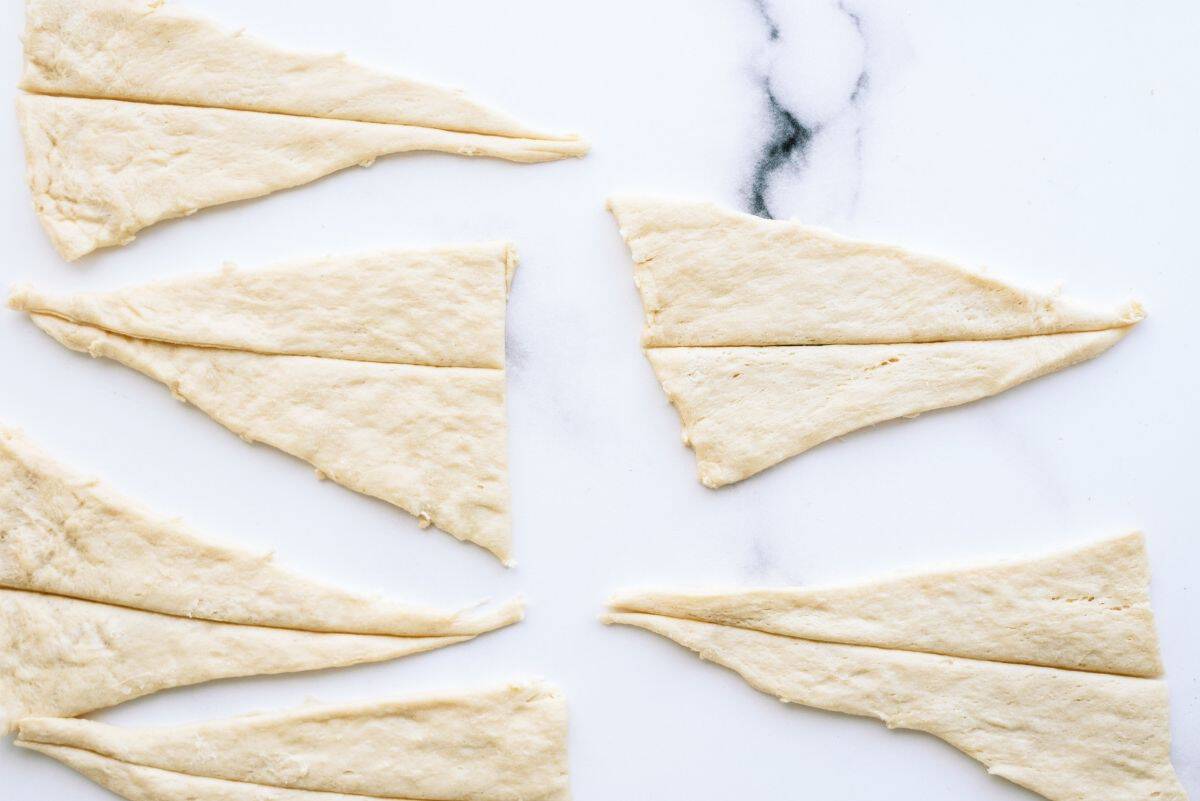 Then roll out the crescent rolls and each crescent roll in half lengthwise.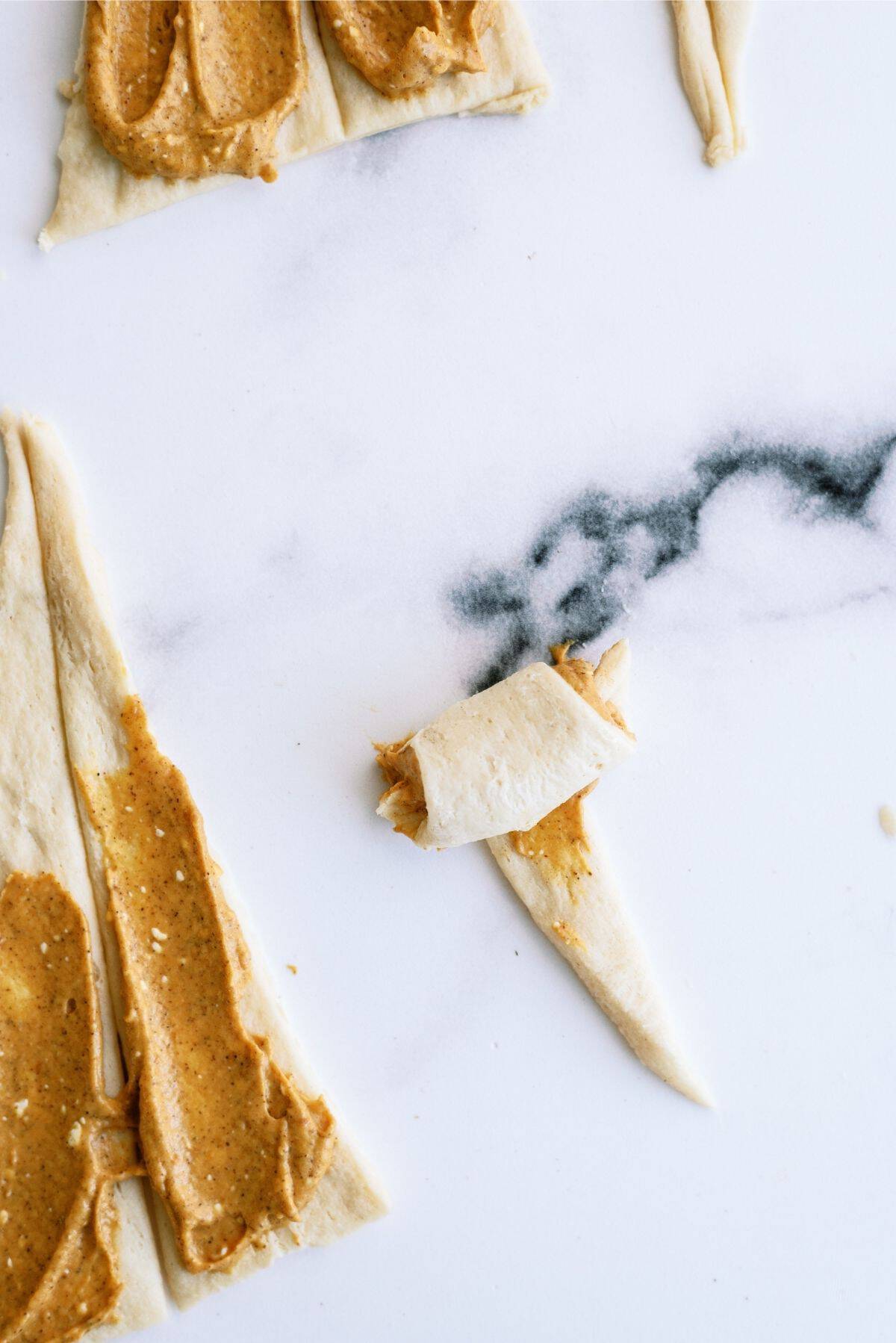 Once that is done, put 1 tablespoon of pumpkin pie filling on each of the crescent rolls and spread it over about half of the roll.
Now roll each of the crescent rolls up starting with the widest end until it is completely rolled up.
(Don't worry if they are messy, they are going to be delicious!) Do this with all 32 rolls.
Then, in a small bowl, mix together 4 tablespoons of sugar, 1 tablespoon of pumpkin pie spice, and 1 tablespoon of cinnamon.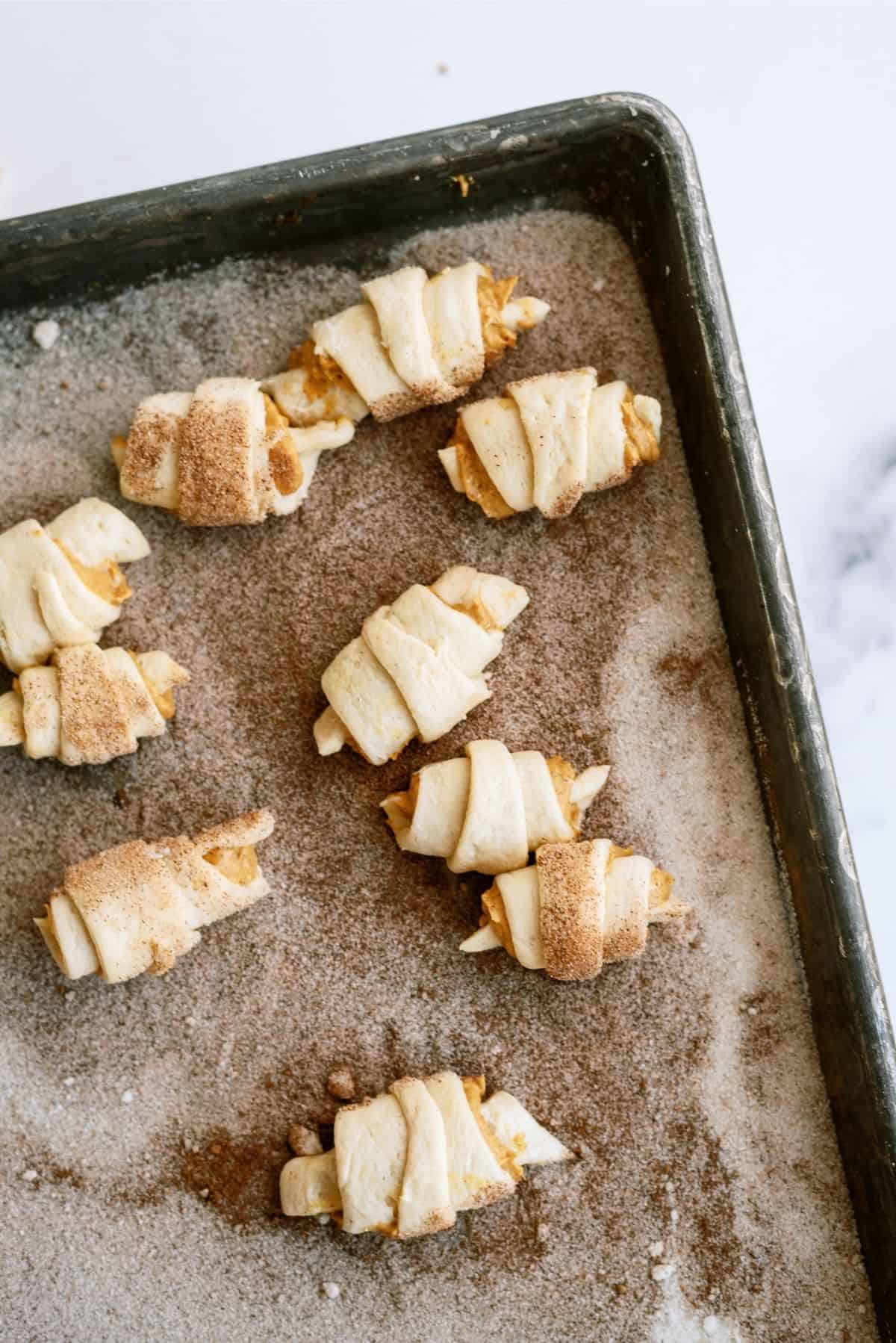 Take each of the pumpkin rolled crescents and roll it in the pumpkin pie spice mixture and then place the roll on an ungreased baking sheet.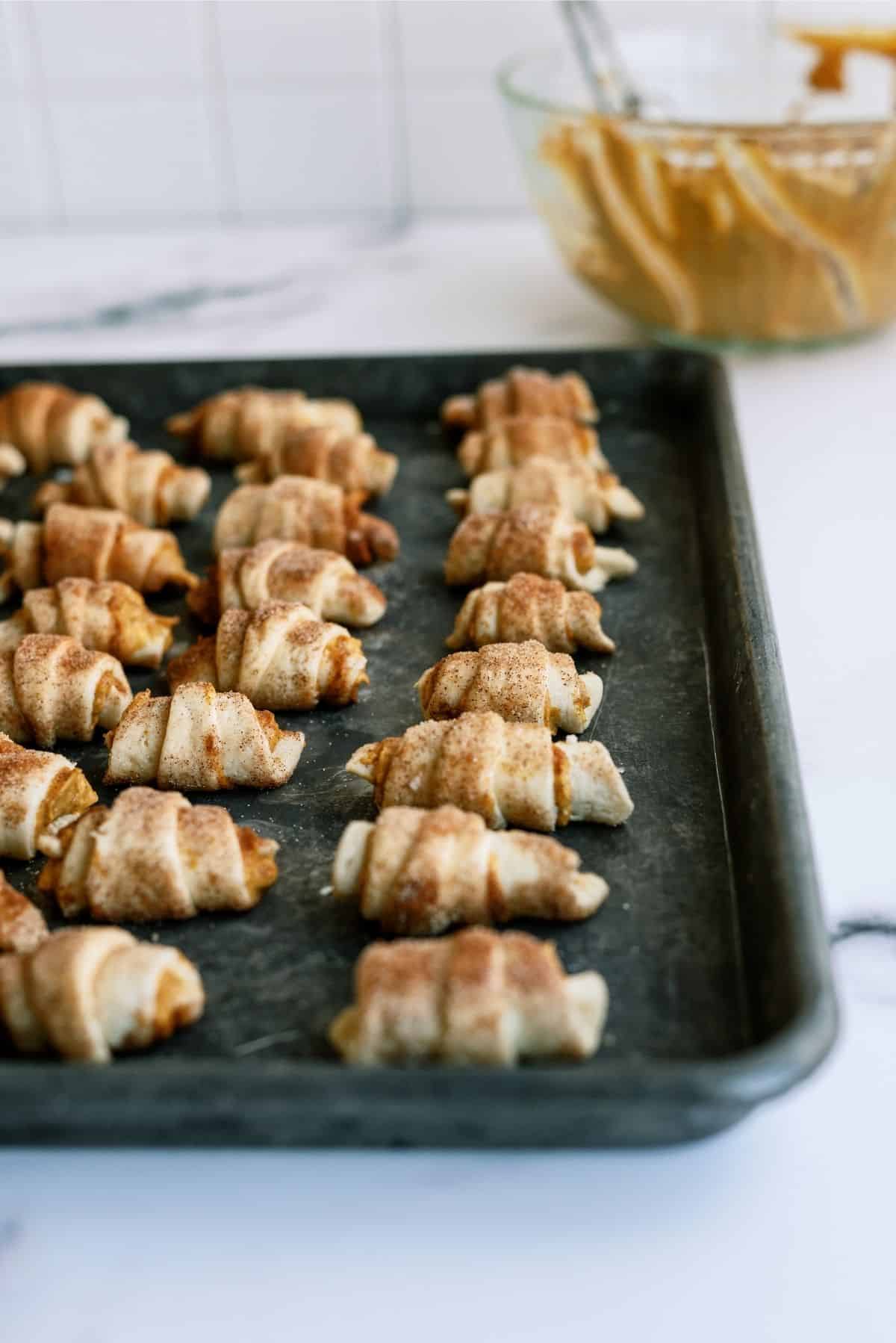 After all 32 are done, bake them in the oven for 15-18 minutes or until they are slightly golden brown.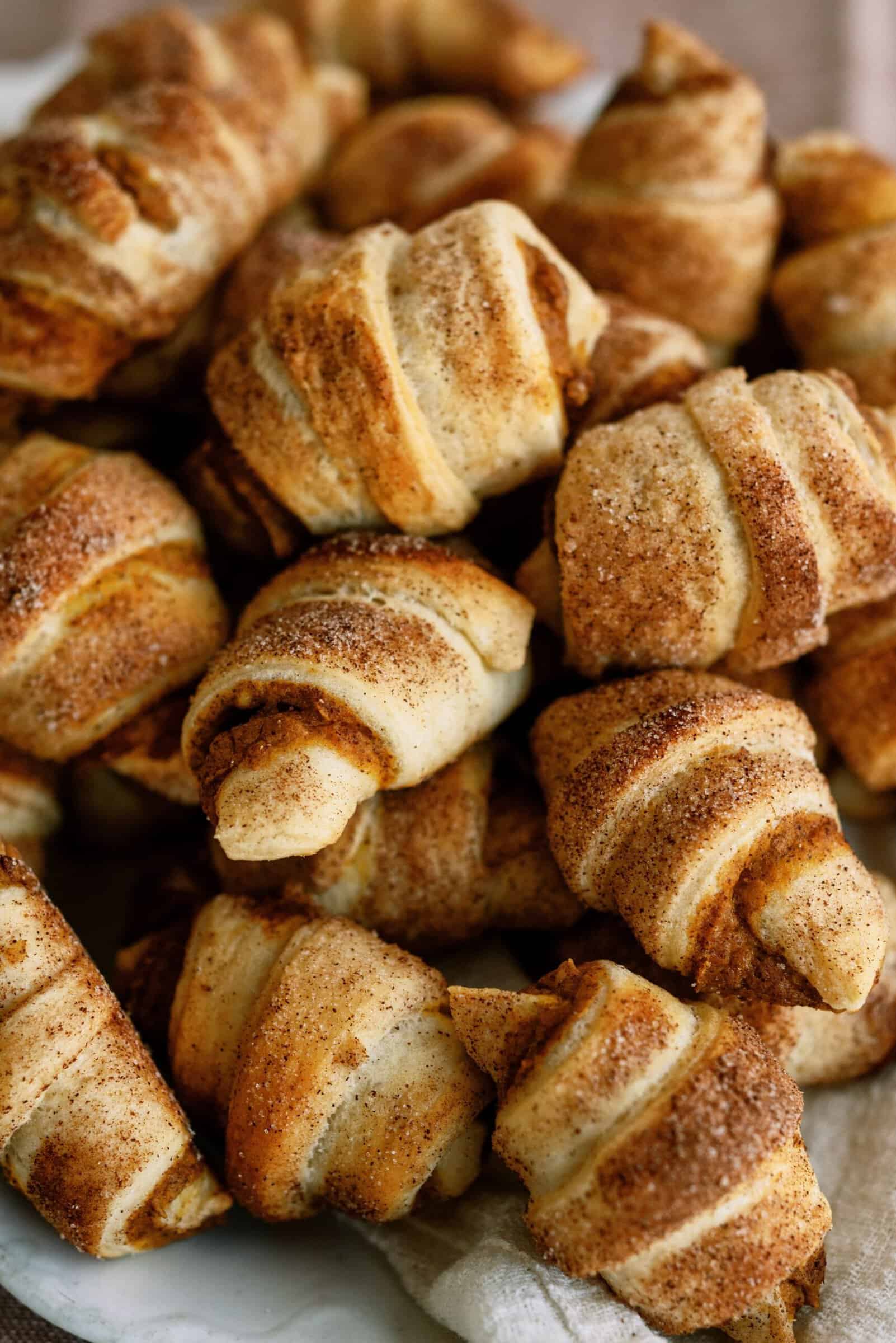 To Make This Dessert Recipe Made With Pumpkin You Will Need:
Medium-sized bowl
Small bowl
Hand mixer
Spatula
Fork
Pizza cutter (THIS makes it easy to cut the crescent rolls in half)
Baking sheet