Mini pumpkin pies with graham cracker crust are the perfect Thanksgiving dessert to serve this holiday season. Enjoy the creamy pumpkin pie filling with the sweet and buttery graham cracker crust for a twist!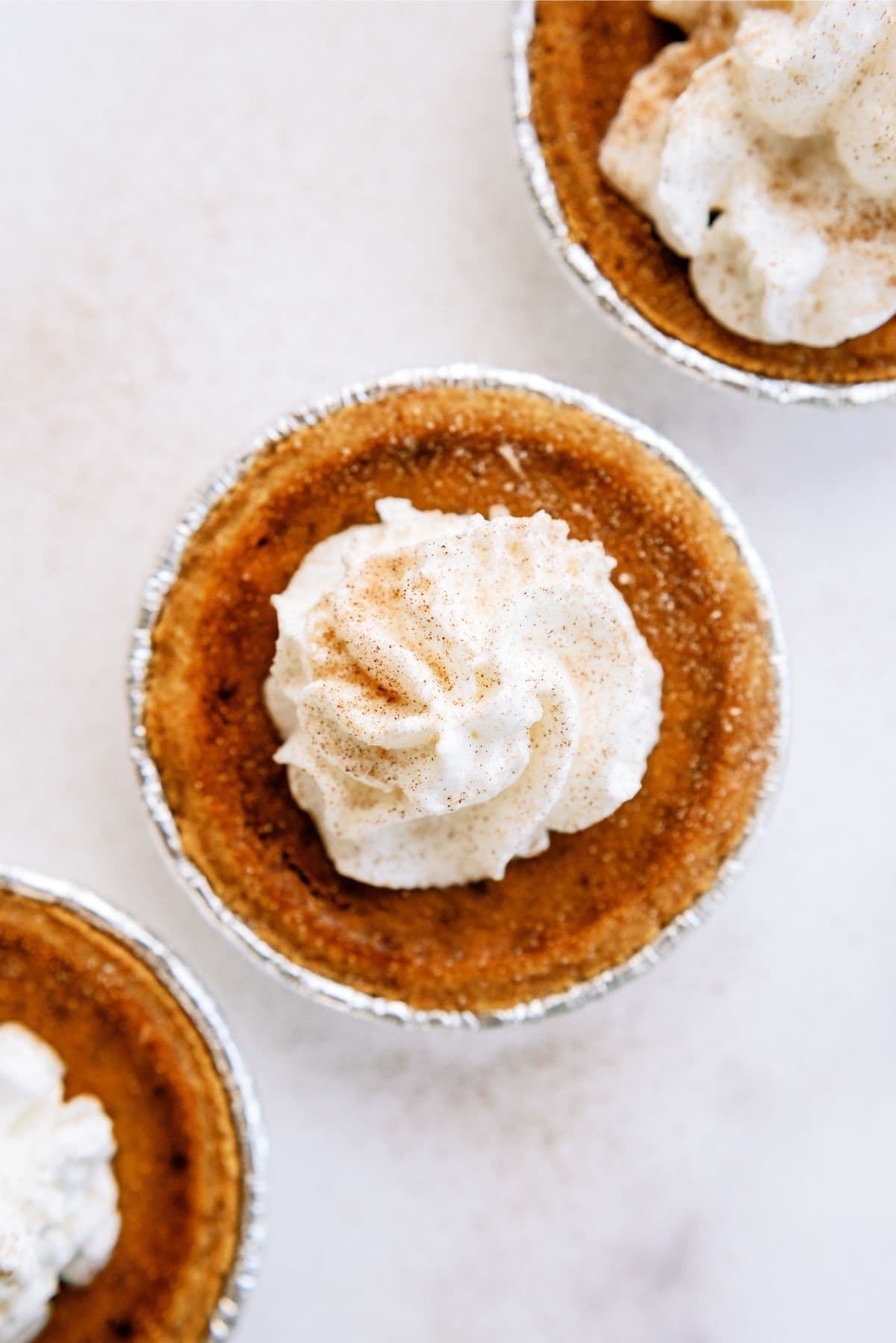 I absolutely love almost all dessert recipes made with pumpkin, and these mini pumpkin pies with graham cracker crust take the cake! Well, pie but you get what I mean.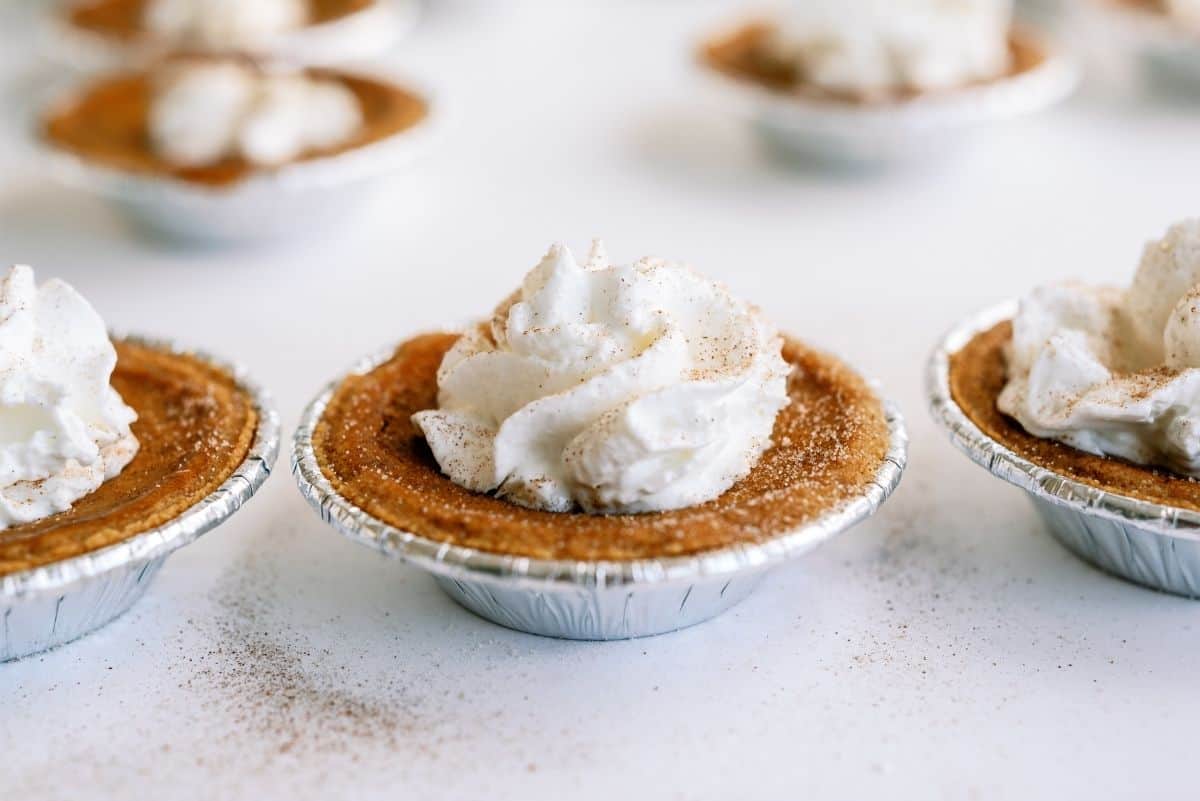 They are so delicious. Normally pumpkin pies are served with a flaky crust, but the graham cracker crust adds even more flavor, and in our opinion the best crust for these mini pumpkin pies.
These little pies are so fun to serve at the holiday parties or for your get-togethers. Plus then you don't have to worry about cutting up the pie evenly and you know exactly how many servings you will have!
Since it is the holidays, you will need to check out our other pumpkin recipes like our pumpkin sheet cake, pumpkin chocolate chip brownies, and cute little pumpkin pie cupcakes to be able to enjoy a little variety of desserts!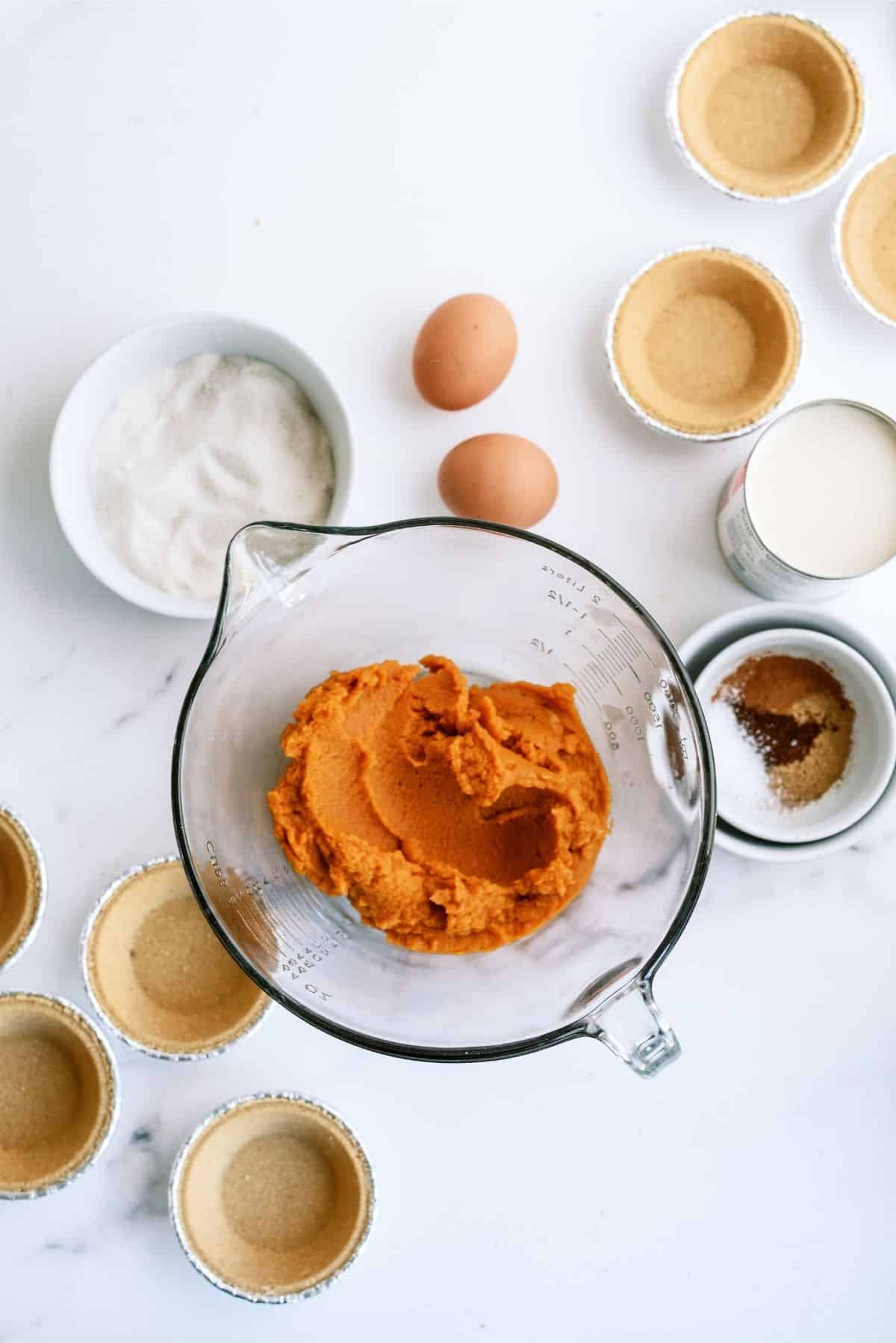 Ingredients You'll Need For Our Mini Pumpkin Pies with Graham Cracker Crust:
Pure pumpkin puree
Evaporated milk
Eggs
Granulated sugar
Salt
Ground cinnamon
Ground ginger
Ground cloves
Keebler Ready Crust Mini Graham Cracker Pie Crusts
How To Make Our Mini Pumpkin Pies with Graham Cracker Crust:
This is one of the easiest pumpkin pie recipes you can make!
Start by preheating your oven to 350 degrees.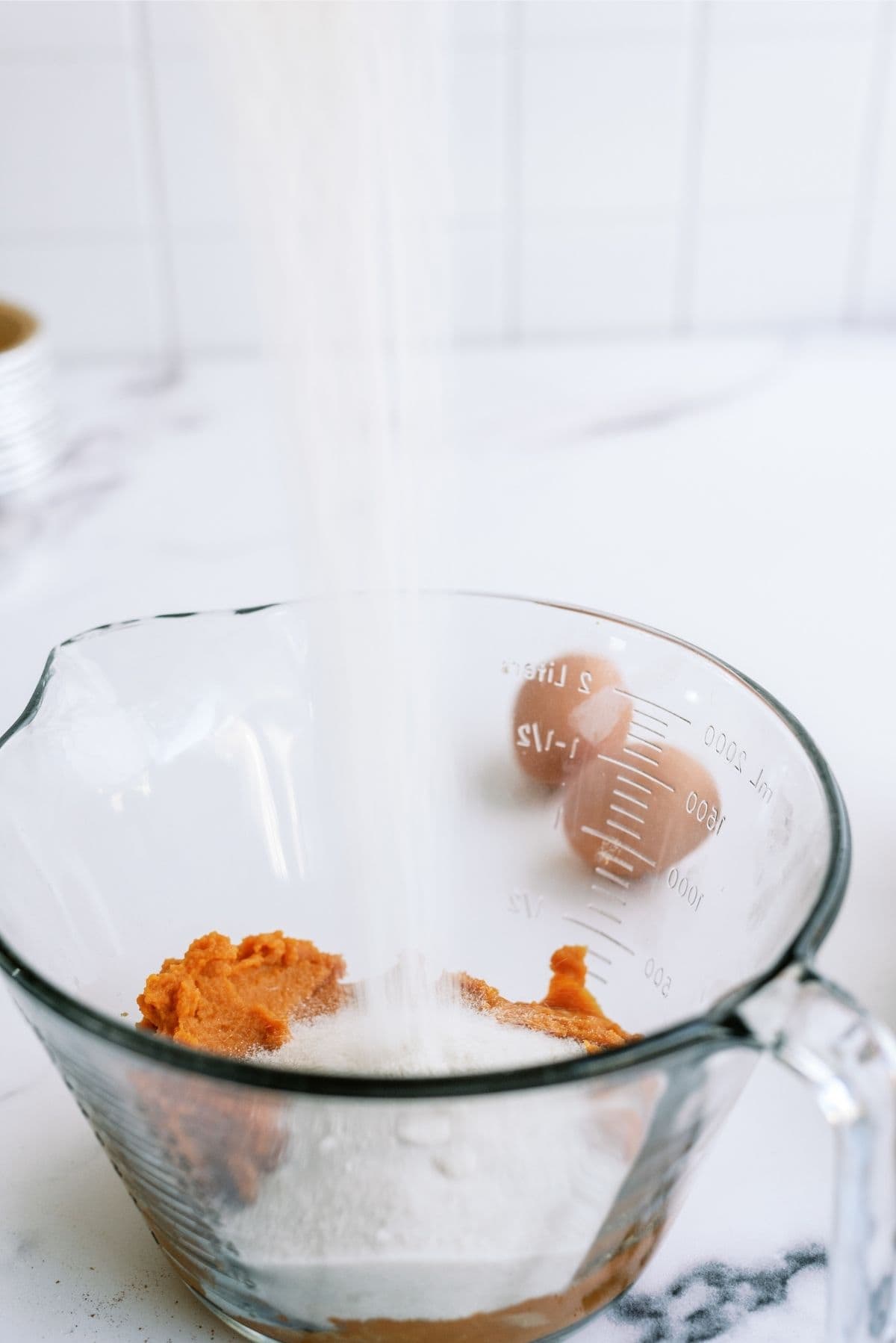 Then in a large mixing bowl combine the pumpkin puree, milk, eggs, granulated sugar, salt, ground cinnamon, ground ginger, ground cloves and whisk it all together until it is nice and smooth!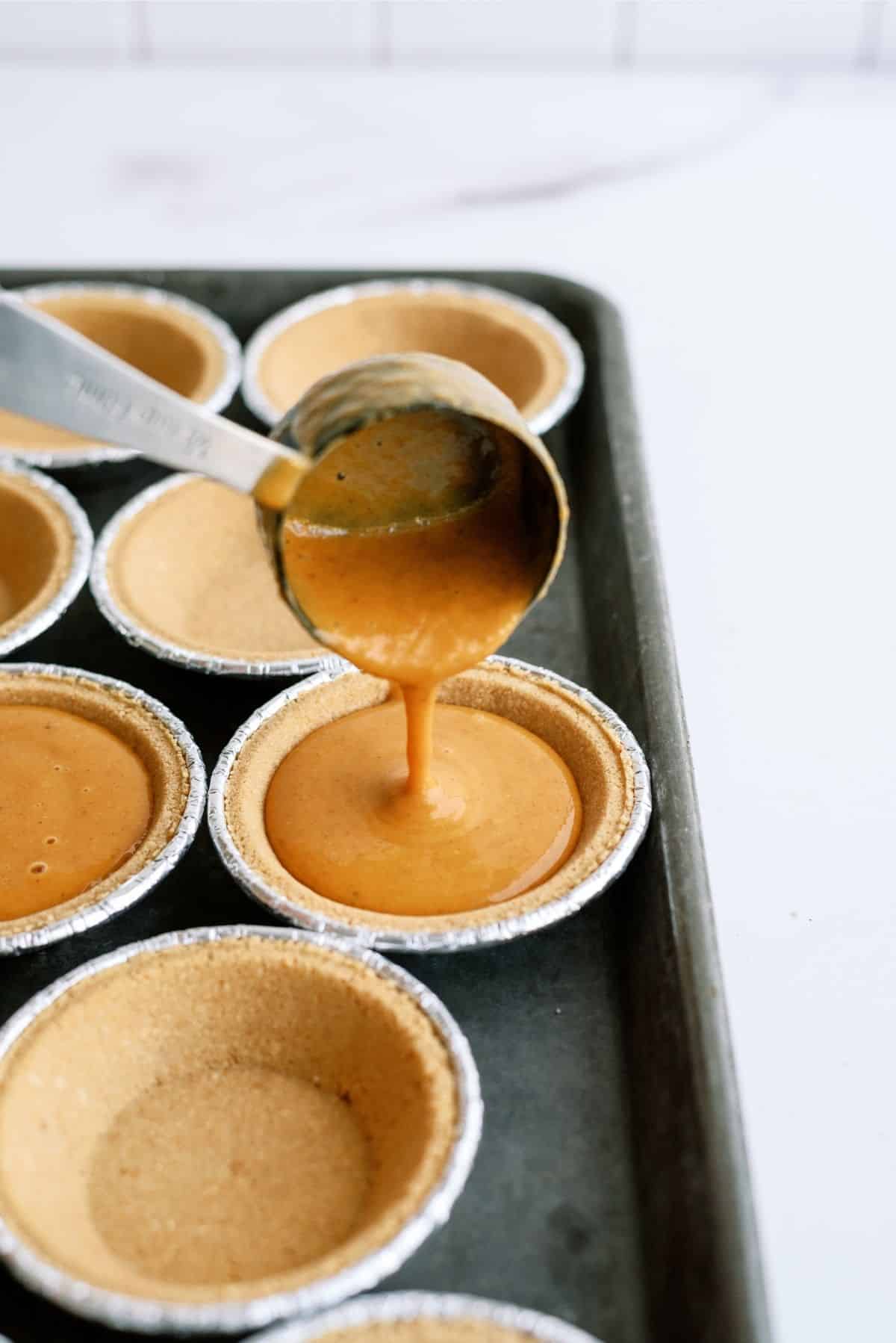 Once that is all mixed up, take a ¼ measuring cup and pour the pumpkin mixture into the shells.
Tap the sides of the shells gently to make sure it has filled out the shell and is evenly spread out.
Continue to do this until either all your shells are filled or the pumpkin mixture is gone.
This recipe should make about 15 mini pies.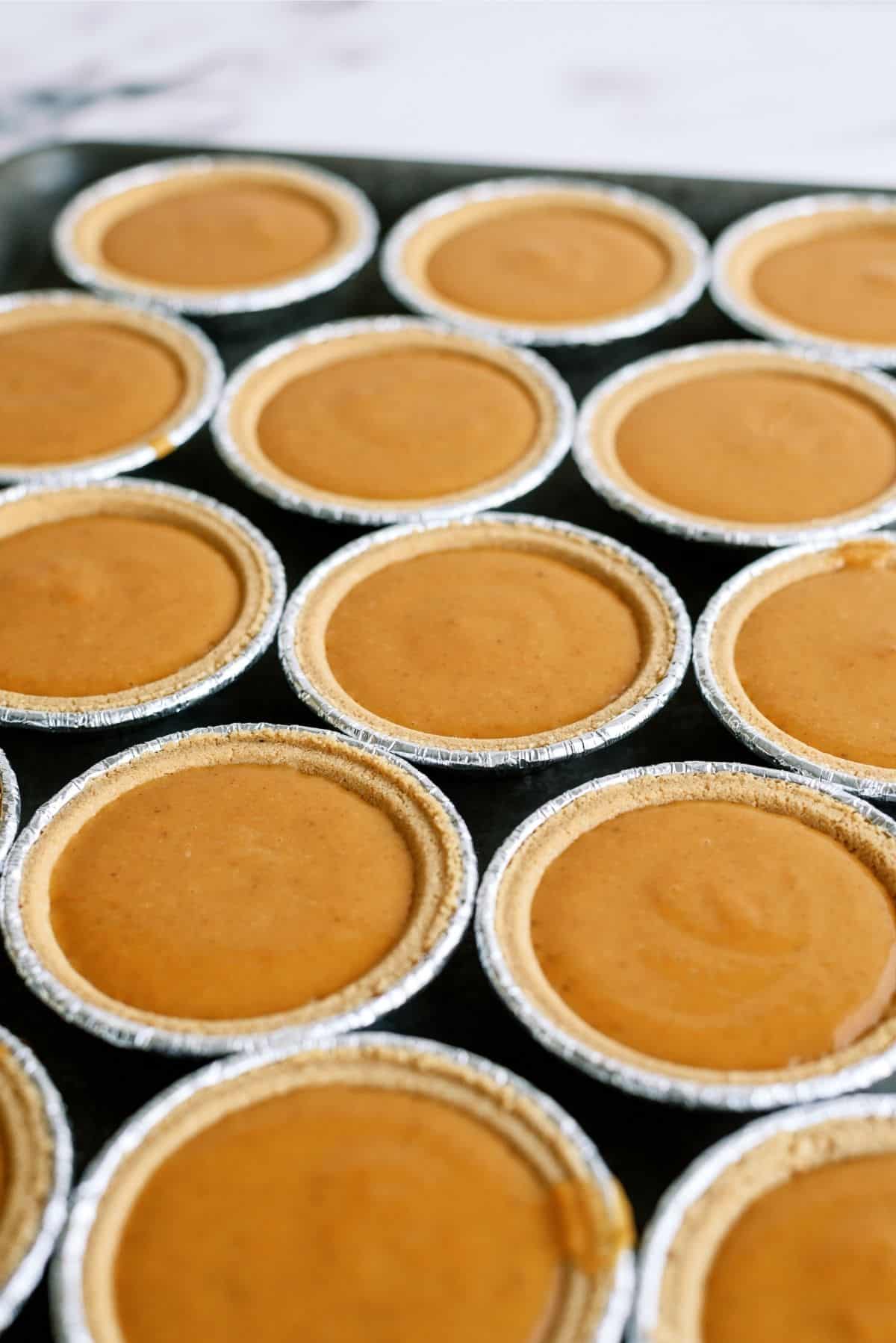 Now, place all of the filled pie shells onto a large baking sheet and place them in the oven to bake for about 25-30 minutes or until the pies are set up.
There should be little to no giggle when the pies are moved.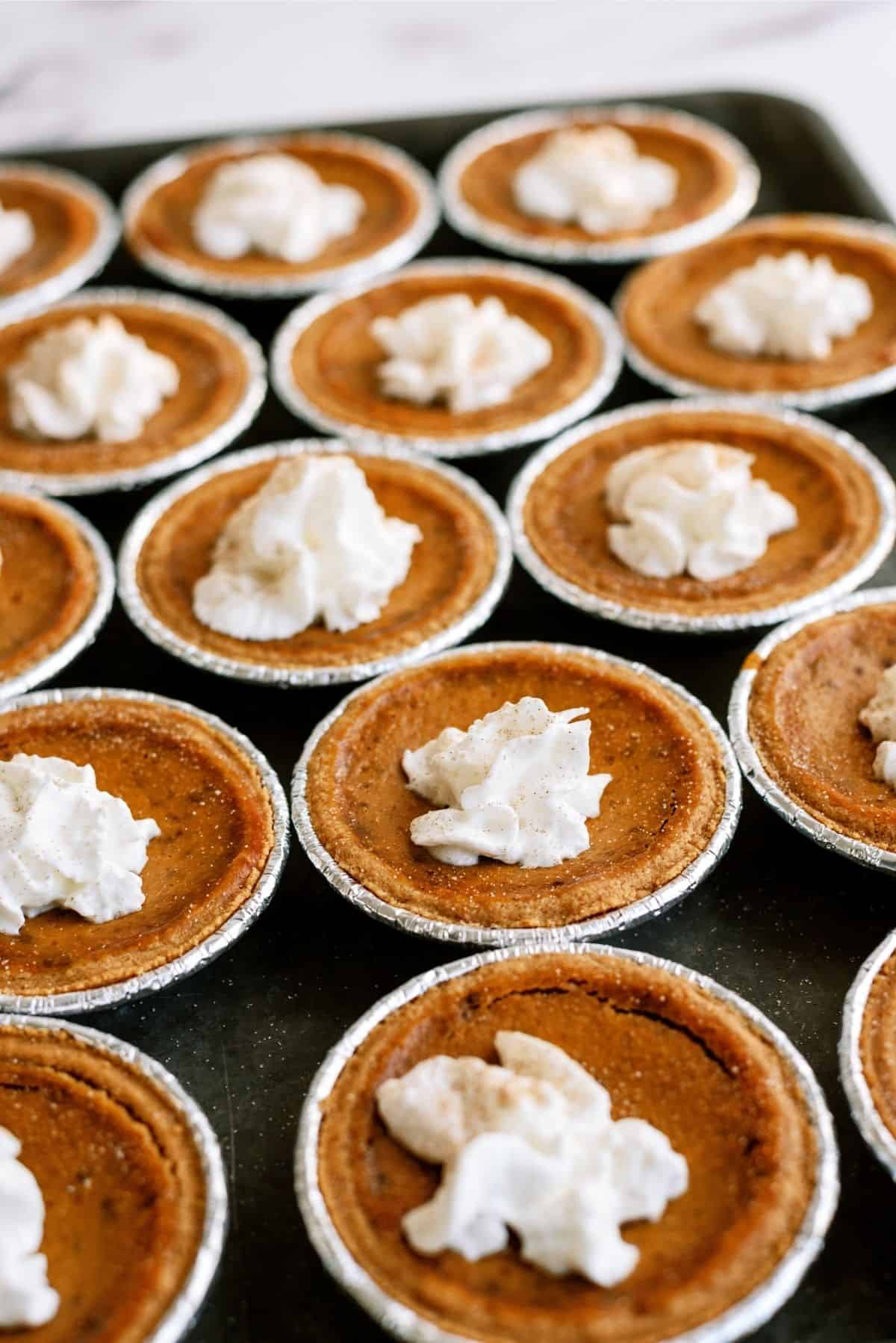 Then just let them cool down completely and serve with either whipped cream or ice cream and enjoy!
To Make This Pumpkin Pie Recipe You Will Need:
Large mixing bowl
Whisk
¼ measuring cup
Large baking sheet (THIS is a great one!)