Pumpkin everything these days and we are here for it with our pumpkin chocolate chip brownies! It literally combines all of the good things in life between the pumpkin, chocolate, and fudgy brownie texture.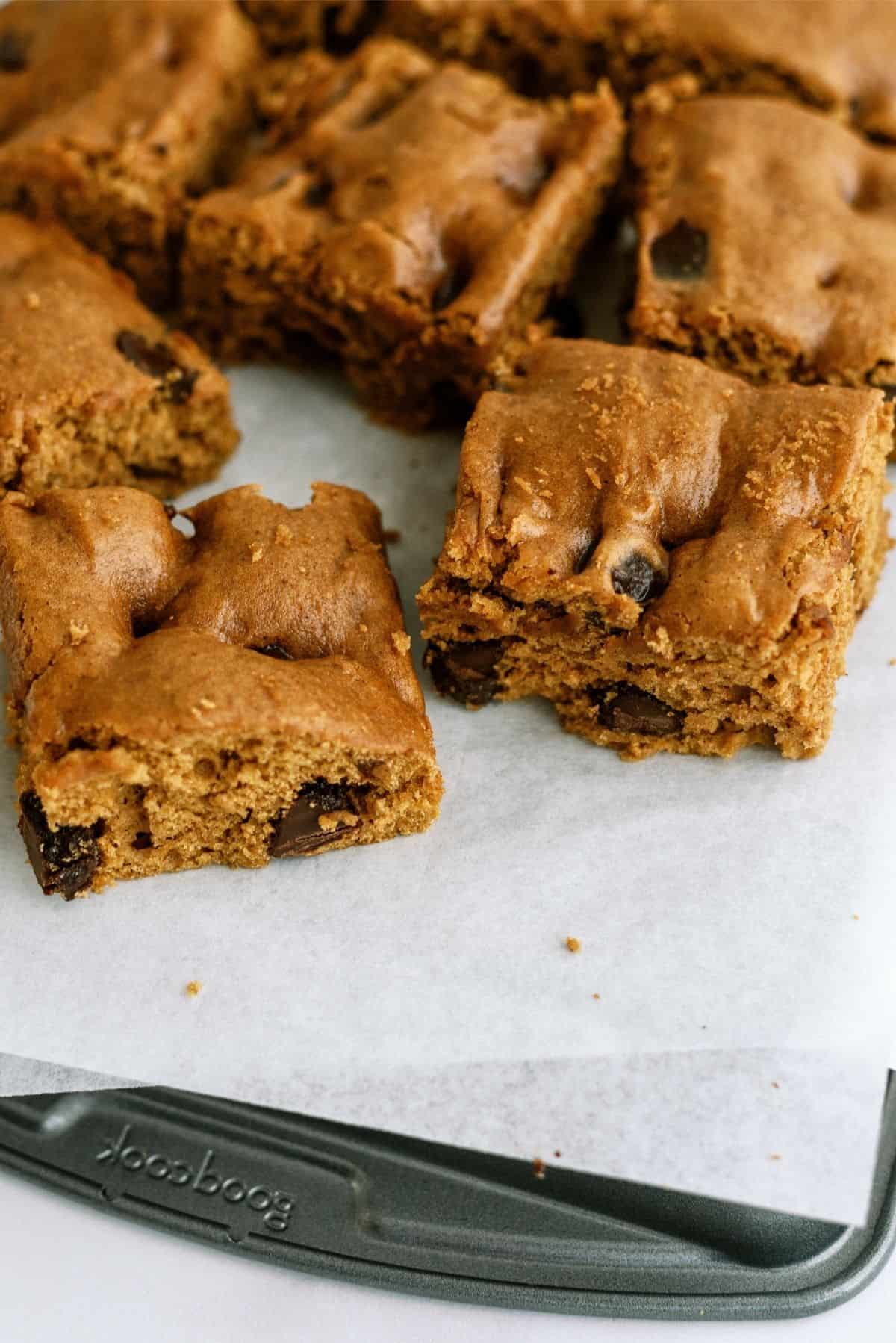 As we all know when Fall comes around, pumpkin recipes come out and these pumpkin chocolate chip brownies are the best fall recipe. They are such an easy pumpkin recipe that they might just become your favorite holiday dessert.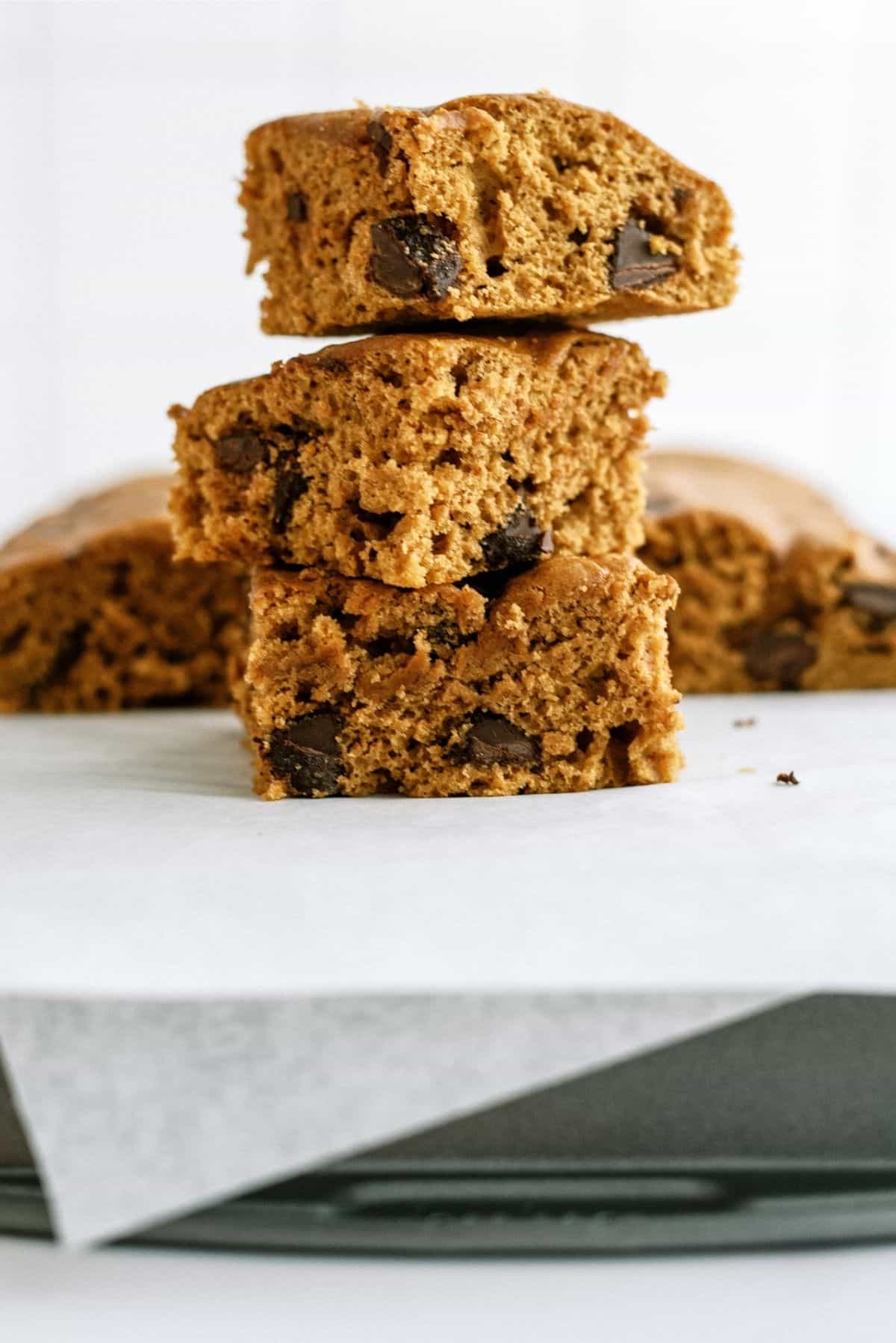 I like to make these up for a quick dessert to make if the kids need something to bring to school. Or with cookie bake sales, these pumpkin brownies are always a hit.
However, if I am making them to give away I normally have to double the batch so that we can have some at home too! Plus these brownies do not last long in our house. I'm lucky if they last 2-3 days.
To keep enjoying the wonderful flavors of Fall try more of our pumpkin recipes like our pumpkin spice muffins, pumpkin Hershey's kiss cookies, and you do not want to miss our pumpkin pie truffles.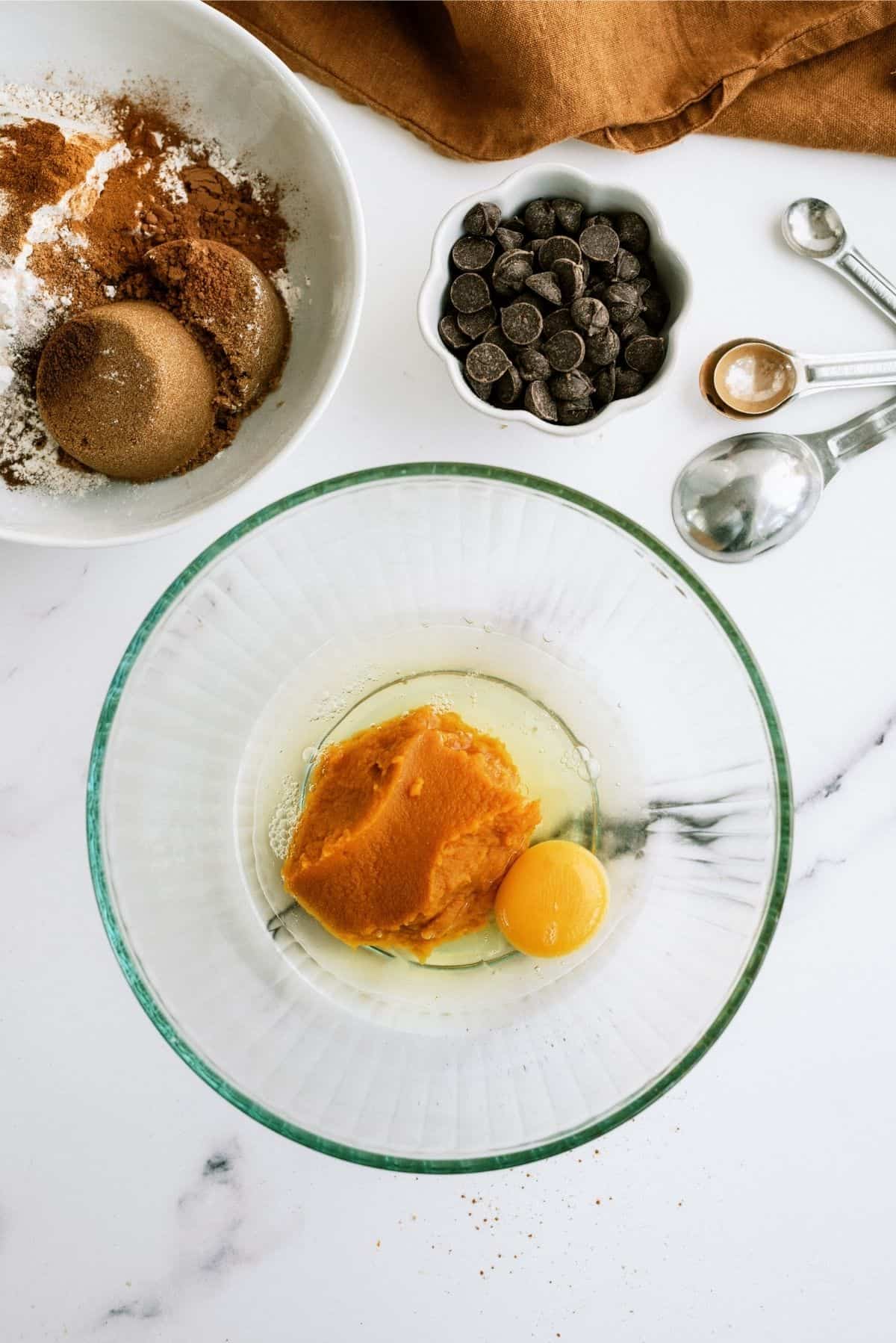 Ingredients You'll Need For Our Pumpkin Chocolate Chip Brownies:
Pumpkin puree
Egg
Egg whites
Vegetable oil
Flour
Baking powder
Unsweetened cocoa powder
Cinnamon
Allspice
Nutmeg
Salt
Brown sugar
Semi sweet chocolate chips
How To Make Our Pumpkin Chocolate Chip Brownies:
To start this easy brownie recipe, preheat the oven to 350 degrees.
Then you will need to line a 11×7 inch pan with parchment paper.
Now, in a large mixing bowl, combine together the pumpkin puree, all of the eggs, and vegetable oil.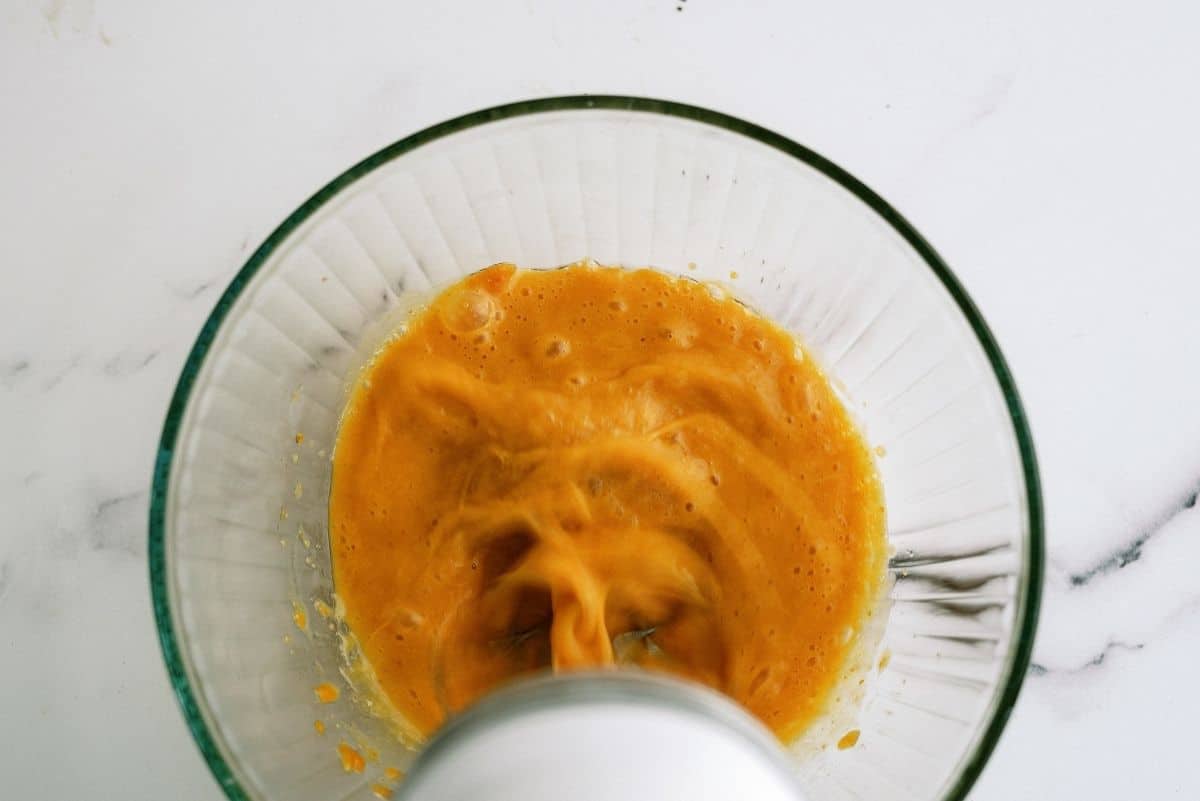 Mix all of that together until the batter is nice and smooth and then set it aside.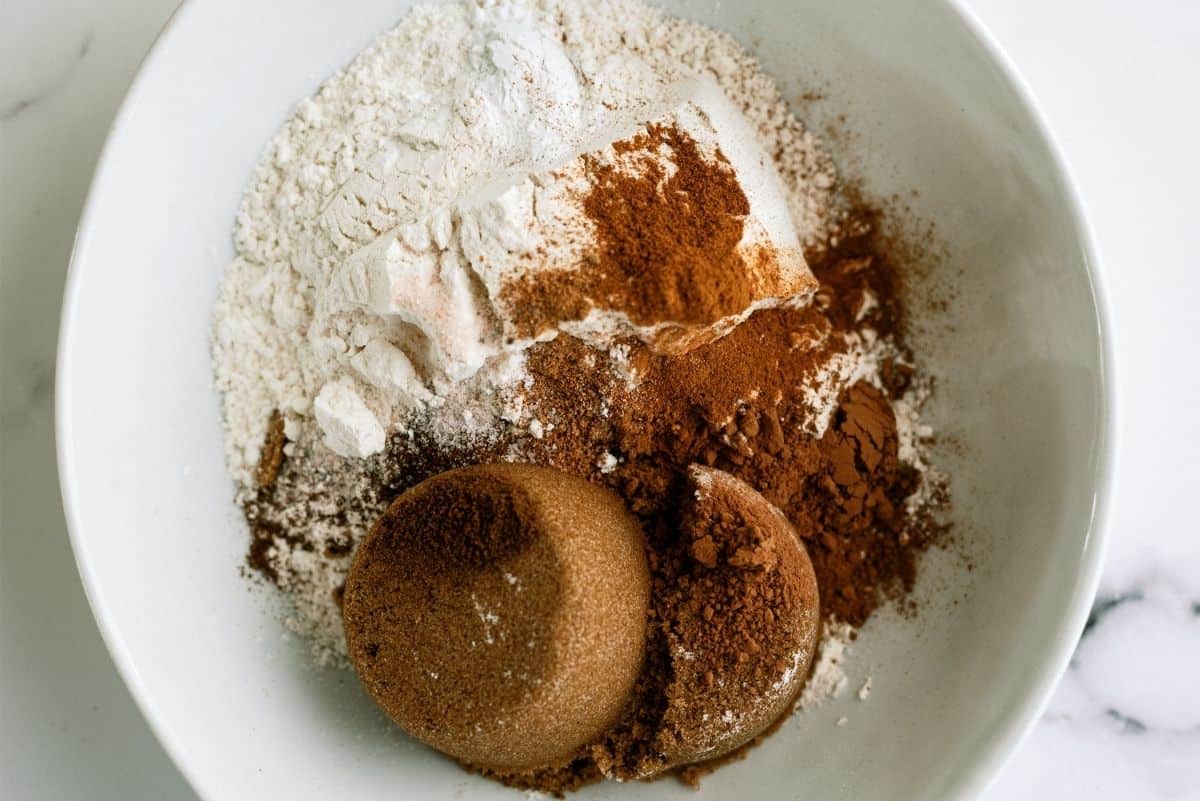 Then in a separate medium-sized mixing bowl, add in the flour, baking powder, cocoa powder, cinnamon, allspice, nutmeg, salt, and brown sugar and use a fork or a whisk to mix it all together.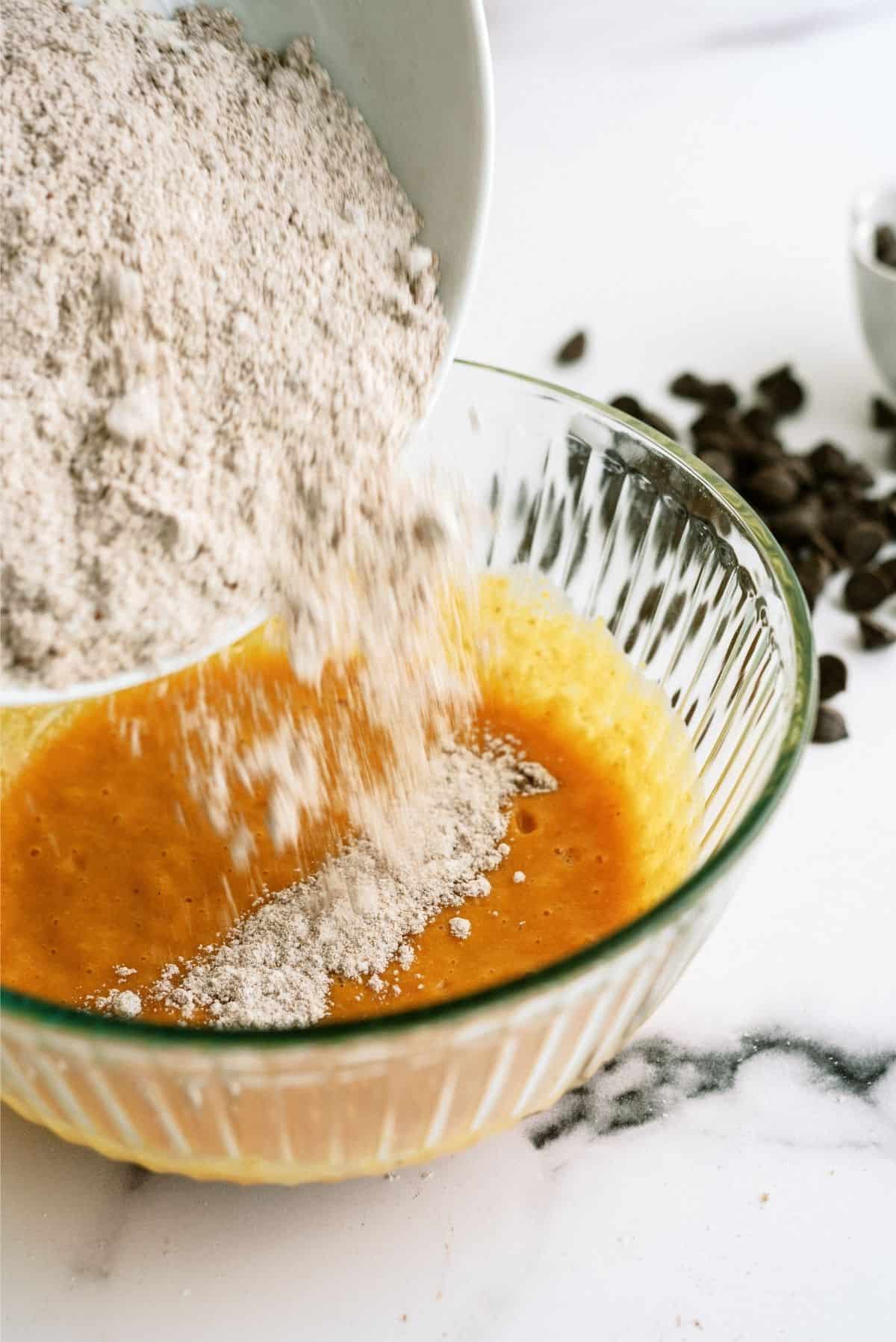 Once those are combined, add the dry ingredients into the wet ingredients making sure to mix it all together well, scraping down the bowl.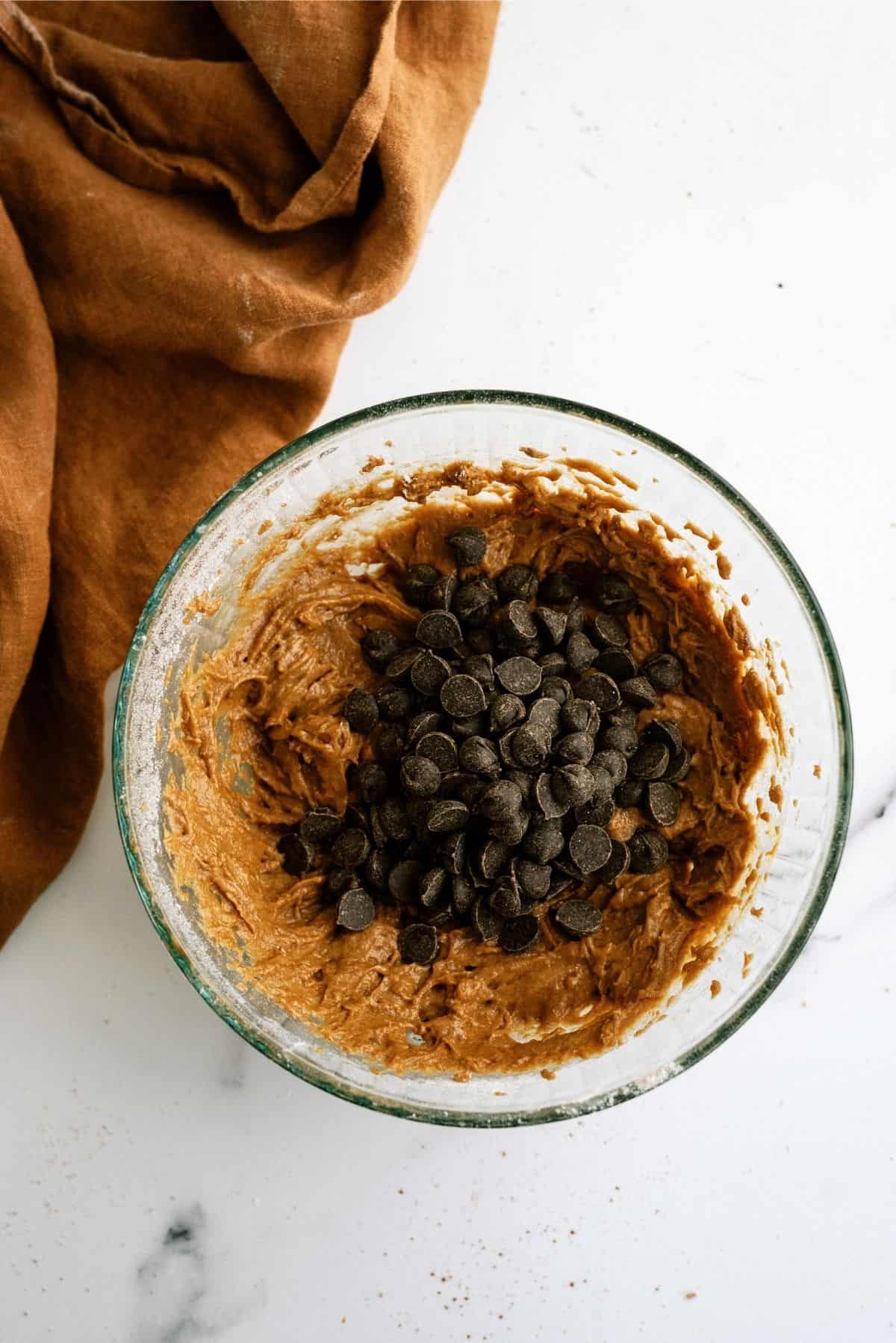 Then, add in the chocolate chips and stir them until they are well distributed.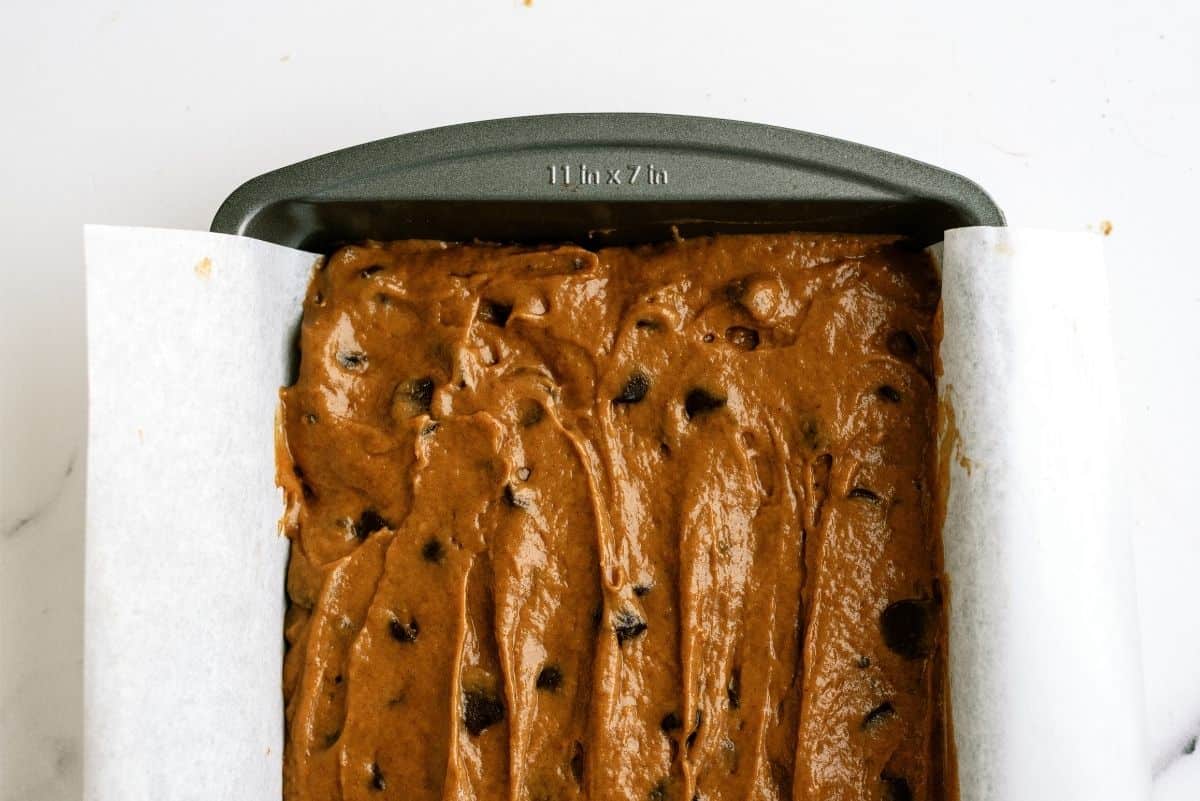 After that is all set, pour the batter into the pan and spread it out evenly.
Now place the pan in the oven and let it bake for 15-20 minutes or until you can insert a toothpick and have it come out clean.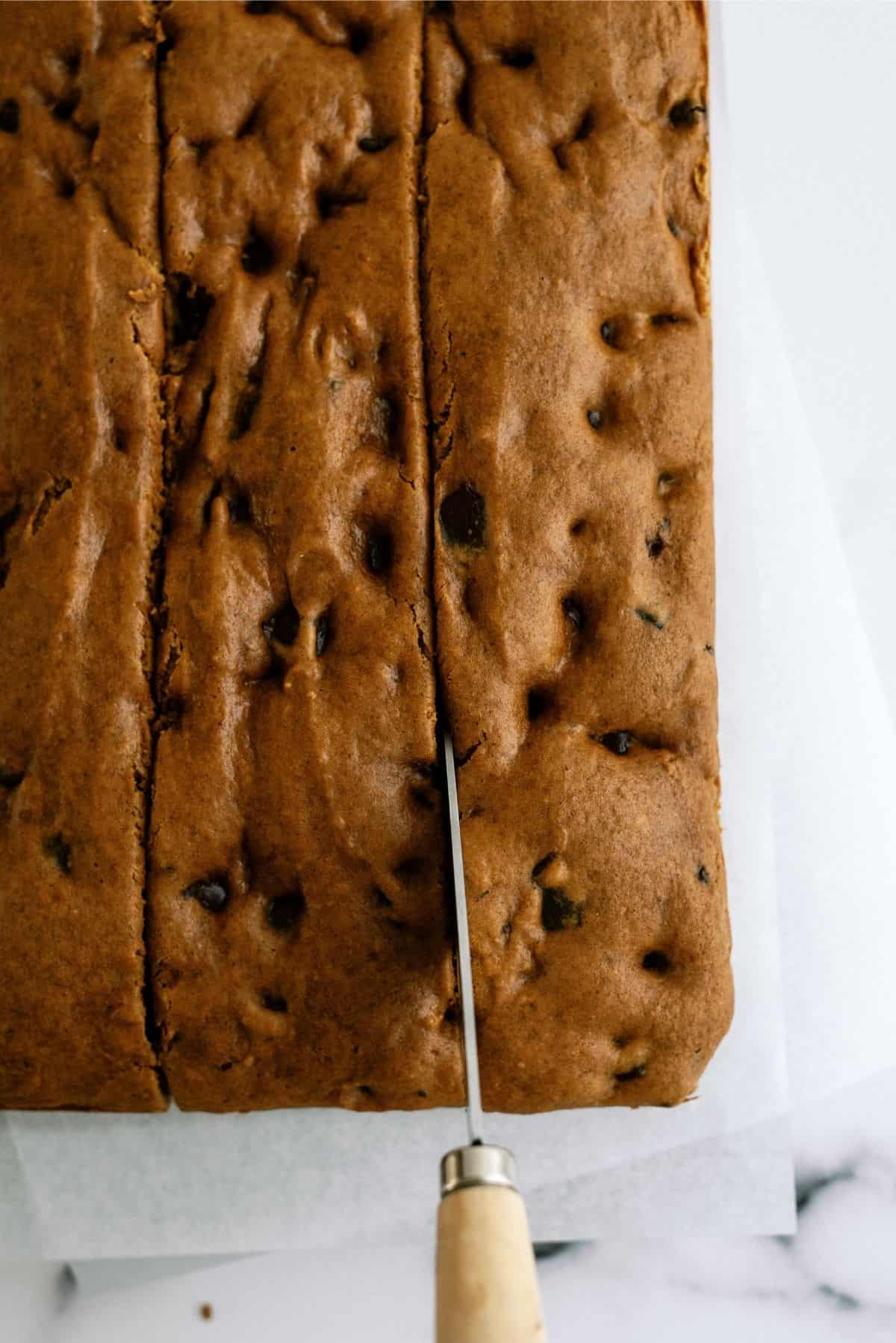 When you take them out, allow them to cool completely before you start to cut them.
To Make This Holdiay Bar Recipe You Will Need:
11×7 inch baking pan
Large mixing bowl
Medium mixing bowl
Spatual
Egg separator (THIS one works great!)
Parchment paper