It's that time of year, the time for all the delicious sweets and treats to be made and shared with friends and families. These glorious buckeye brownies are the perfect mix of chocolate and peanut butter that will leave your tastebuds asking for more.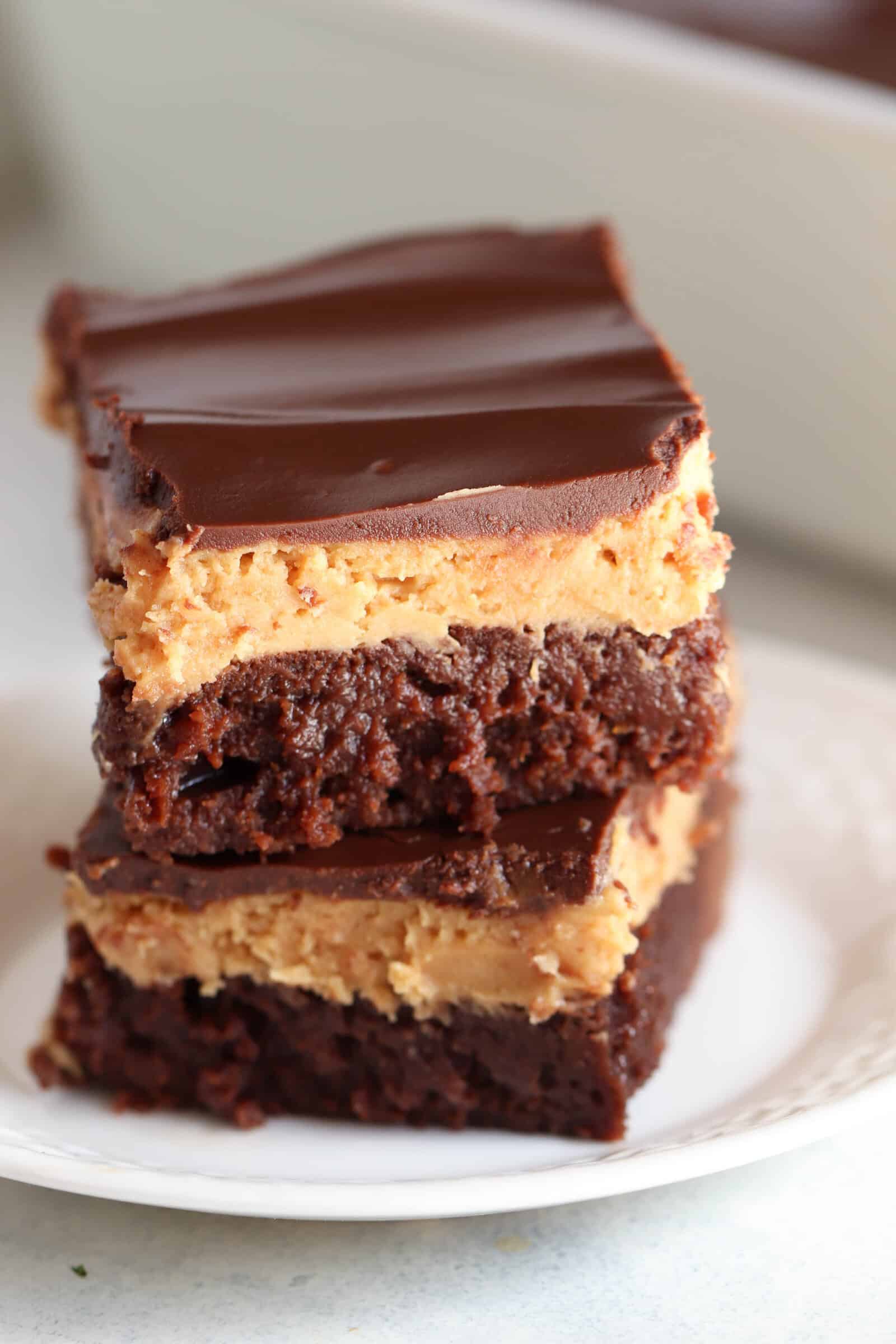 We LOVE Buckeye Brownies! Some of you might be wondering what exactly is a buckeye.
Well the name "buckeye" comes from Ohio. These wonderful desserts are meant to resemble the nut that comes from the Ohio buckeye tree.
With these when you cut into the brownies you will be able to see all of the peanut butter and chocolate layers just like if you were to cut into a buckeye nut.
If you want to check some more buckeye desserts and ball recipes to make for this holiday season you MUST check out our Chubby Hubby Buckeye Peanut Butter Truffles, or our classic Easy Chocolate Peanut Butter Balls and another one of my favorites, Peanut Butter Snowballs!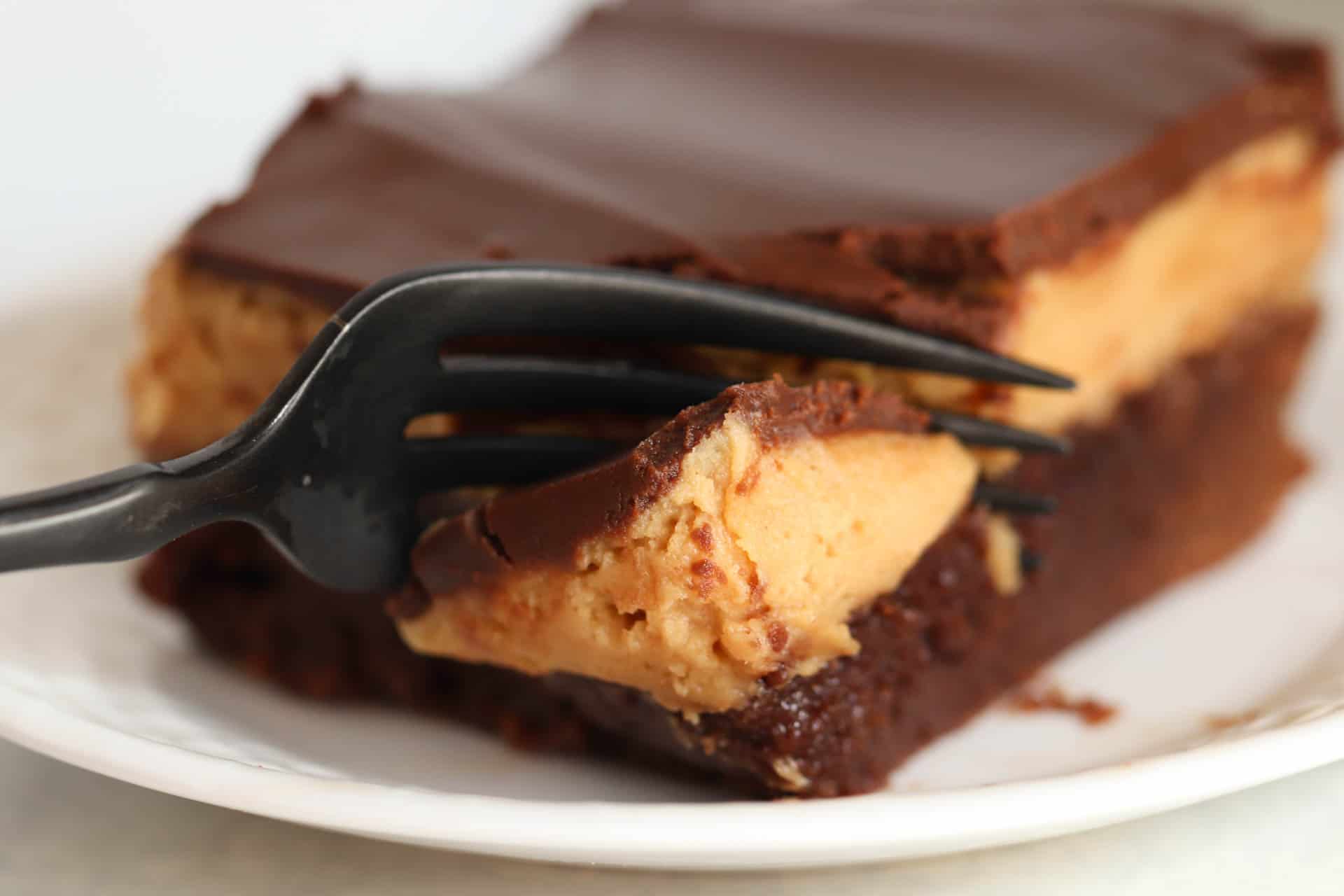 Ingredients needed to make these Buckeye Brownies from scratch?
Buckeye Ingredients:
Cocoa powder

Eggs

Salt

Flour

Granulated sugar

Unsalted butter

Powdered sugar

Vanilla extract

Creamy peanut butter

Milk

Milk chocolate chips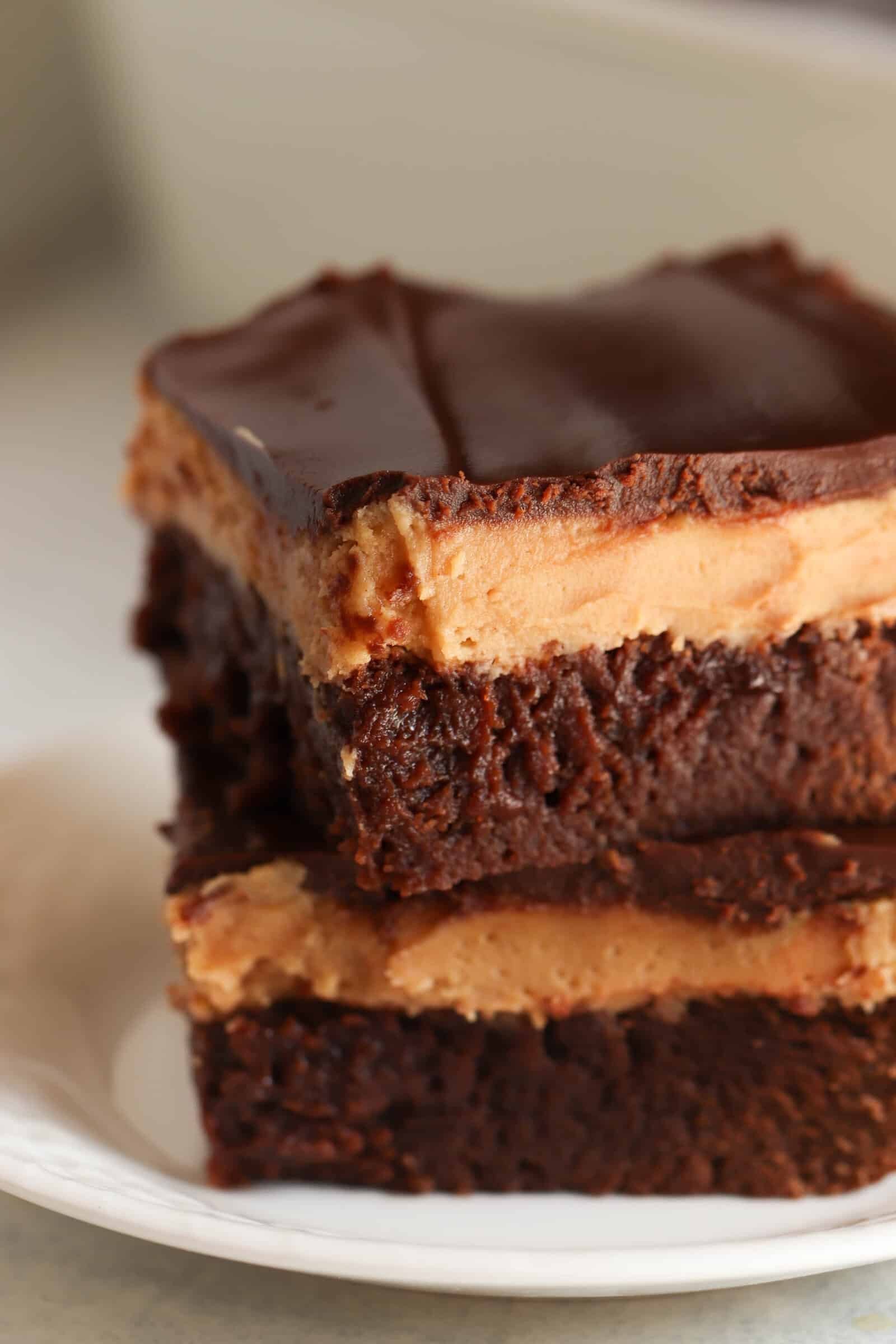 For the brownie layer, you can use our brownie recipe to make them from scratch, but you could also use your favorite boxed brownie mix. Just skip to number 6 on the ingredients list and add a box of brownie mix then you're good to go!
If you are looking to add an extra special touch to these peanut butter chocolate brownies, maybe try your hand at making your own peanut butter with THIS recipe for the Food Network. Just be sure to make it creamy!
Can you use chunky peanut butter for this recipe? You can, but it will not give the same texture we are looking to achieve for the chocolate and peanut butter layered brownies.
Related Article: These Lunch Lady Peanut Bars are the EXACT same recipe that they served in your cafeteria growing up!