This Instant Pot Apple Cider is the PERFECT drink for all of your holiday celebrations. The best part is, it is all made in the Instant Pot which makes everything so much easier!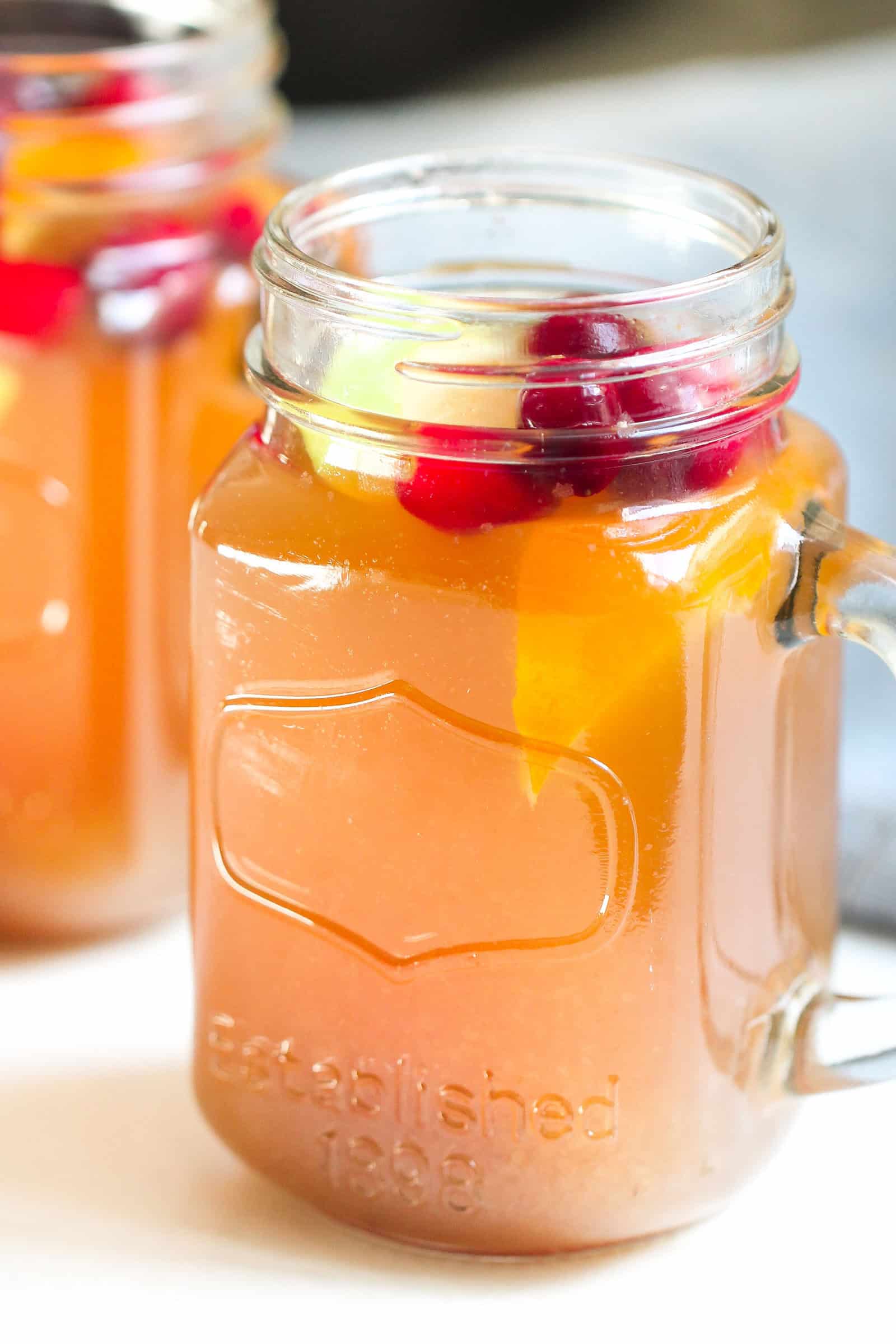 First you want to place the cut apples, orange, and cranberries into the pot of your Instant Pot Pressure Cooker.
Add cinnamon sticks, sugar and whole cloves on top and pour enough water to cover the fruit. (If you have a steamer basket, place your steam basked in first, then add everything else).
Place the lid on your Instant Pot. Make sure your knob is turned to manual. Push the manual button or the pressure cook button and cook on high pressure for 15 minutes.
You can let it release on its own, or you can do a quick release. Mash the fruit with a potato masher to release the juices.
If you didn't use a strainer, carefully strain the solids from the liquids using a fine mesh sieve and discard the solids. If you are using a strainer, just lift it out and drain out the juice.
Store the cider in an airtight container for up to 1 week in the refrigerator.