In these Slow Cooker Pineapple BBQ Beef Sandwiches, tender beef simmers all day long in a sweet pineapple BBQ sauce. Place the shredded beef on a toasted bun for flavorful sandwich everyone will love!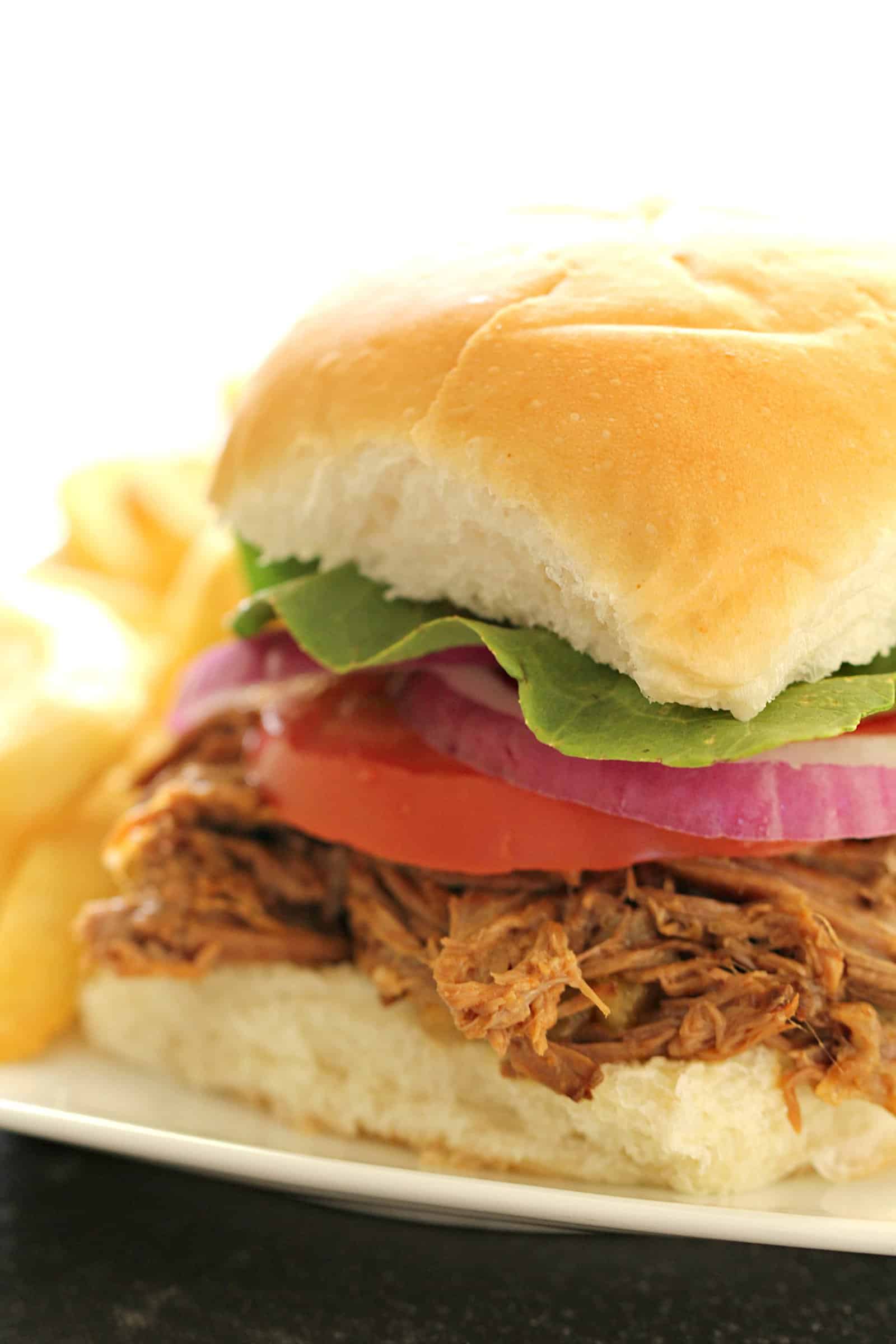 I LOVE using my slow cooker, especially when I can dump a few ingredients into it in the morning and let them slowly cook all day long.
Using my slow cooker to make perfect shredded meat for sandwiches is one of my favorites and this recipe has quickly become a staple in our family!
If you are looking for a delicious and flavorful sandwich, look no further! These Slow Cooker Pineapple BBQ Beef Sandwiches rank right up there with our most popular Chicken Bacon Ranch Sandwiches (which is saying a lot!).
The story behind the Slow Cooker Pineapple BBQ Beef Sandwiches:
After a recent cookbook signing, my sisters and I ate at the cutest little restaurant called Blue Lemon. They have the most amazing sandwiches and I ordered their Pineapple BBQ sandwich.
It was so delicious and the whole time I was eating it, I just kept thinking that I would have to come home and try to make it for my family. The beef just melted in your mouth and the toasted bun was the perfect compliment.
After lots of experimenting, I think that I have come pretty dang close to a copycat recipe. The longer you let it cook, the better it becomes.
The meat had a really yummy flavor and the pineapple adds just a tiny amount of sweetness. So, if you want to mix up your shredded beef sandwiches, give this recipe a try!