This Instant Pot Open-Faced Hot Beef Sandwiches is juicy, full of flavor and the perfect dinner for those chilly Fall evenings!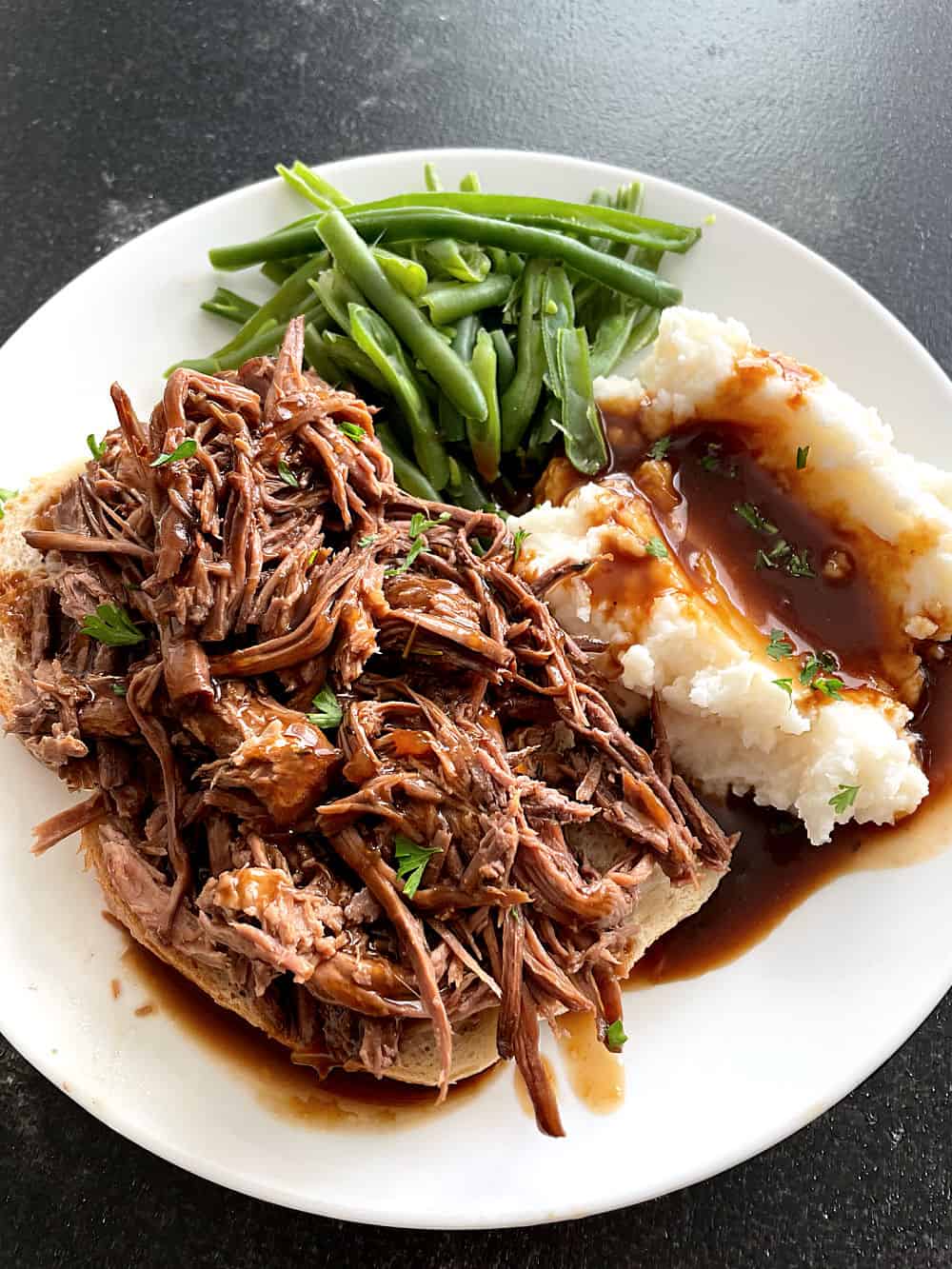 The inspiration for this recipe came from a little cafe in West Yellowstone (Old Town Cafe) that served Open Faced Hot Beef Sandwiches and they were so good! I knew that I had to come home and recreate them.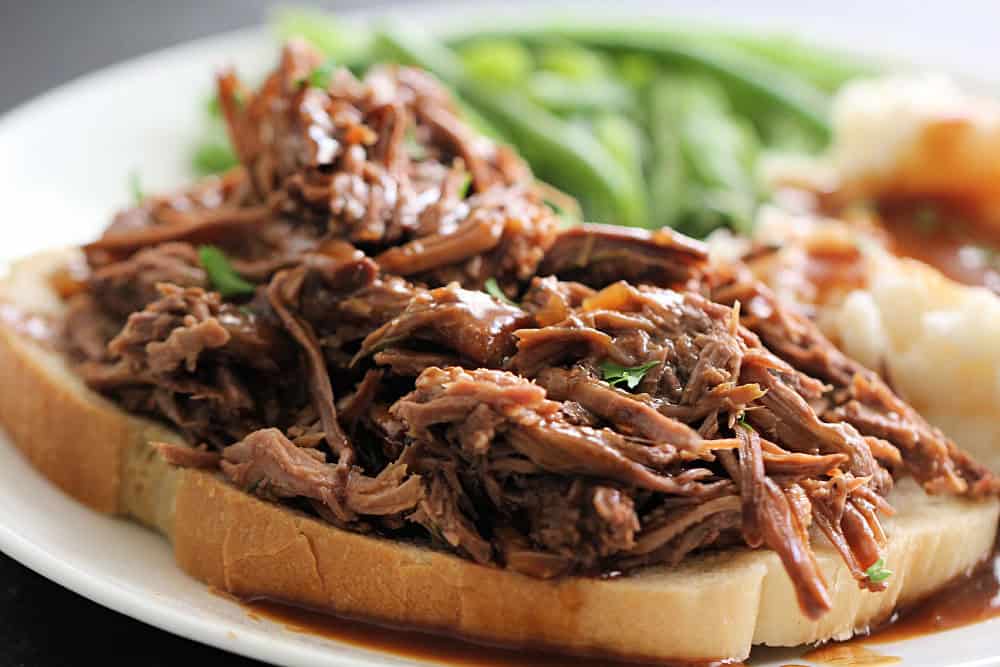 This sandwich is full of flavor and perfect for those chilly Fall evenings! We served it with our Instant Pot Mashed Potatoes and these Oven Roasted Green Beans!
Ingredients needed for these delicious Hot Beef Sandwiches:
2-3 pound beef rump roast (or any beef roast)
salt and pepper, to taste
garlic powder, to taste
onion powder, to taste
2 beef gravy mix packets (1 ounce each)
1 Tablespoon Worcestershire sauce
1 1/2 cups beef broth
6 thick slices of bread (for serving; I love using sourdough bread)
How to make Instant Pot Open-Faced Hot Beef Sandwiches:
Generously season the roast on all sides with salt, pepper, garlic powder, and onion powder.
Add the roast to the Instant Pot.
In a bowl, mix together gravy mix packets, Worcestershire sauce, and beef broth.
Pour gravy mixture in the bottom of the Instant Pot (try to not wash the seasonings off the roast).
Place the lid on top of the Instant Pot. Move valve to SEALING (not venting).
Press MANUAL (or PRESSURE COOK) button and set timer for 40 minutes for a 2 pound roast or 60 minutes for a 3 pound roast (about 20 minutes per pound of meat).
When cooking is done, allow roast to do a natural release (at least 30 minutes – the longer you can let it sit, the better. Sometimes I will let a roast stay on KEEP WARM for a few hours).
Remove lid and remove roast from Instant Pot, then shred using 2 forks (it should fall apart fairly easily).
Stir the gravy left in the pot (it should have thickened up a little bit during cooking time, but if you want it to be thicker, you can mix together 1 teaspoon cornstarch and 1 teaspoon water and then add it in to the gravy and stir until it thickens up).
To serve, place some shredded roast on top of a thick slice of bread and then top with gravy (like an open-face sandwich).