Only 6 ingredients needed to make these Chewy Peanut Butter Oatmeal Bars. They come together in a matter of minutes and you can feel good about feeding them to your family because of the healthy ingredients that are used to make them.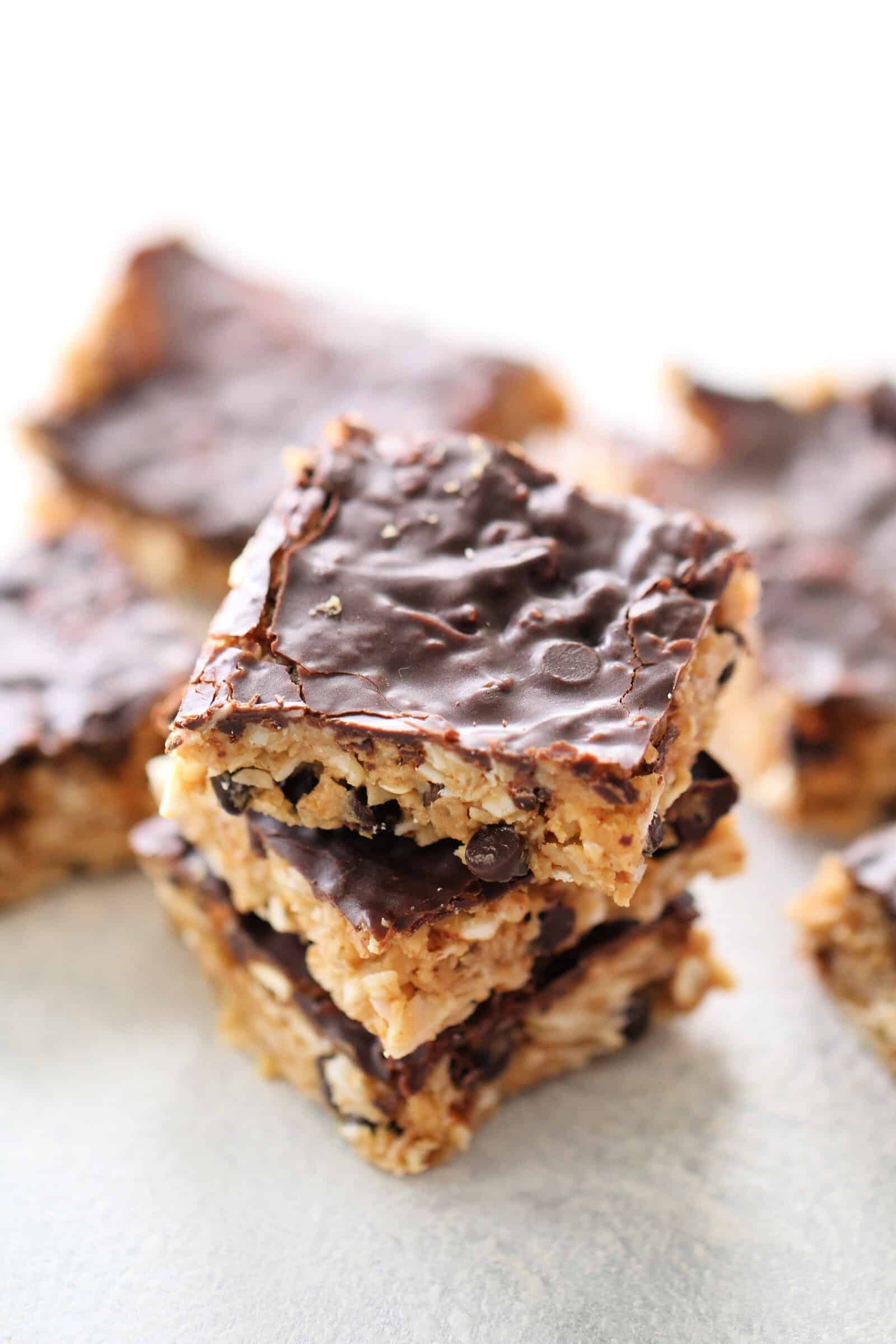 I am always looking for healthier dessert choices for my family and this is one that everyone loved!
These Chewy Peanut Butter Oatmeal Bars are similar to a granola bar, but they are made with just a handful of ingredients that you can pronounce – no hidden sugars or corn syrups or weird chemical ingredients.
To be honest, they are kind of like a chewy granola bar topped with thin layer of dark chocolate. They are so simple to make and are perfect for an after-school snack, dessert, or even as a quick source of energy before one of your kids' soccer games (or track, dance, basketball, baseball, golf, gymnastics . . . all the places parents are running their kids these days!).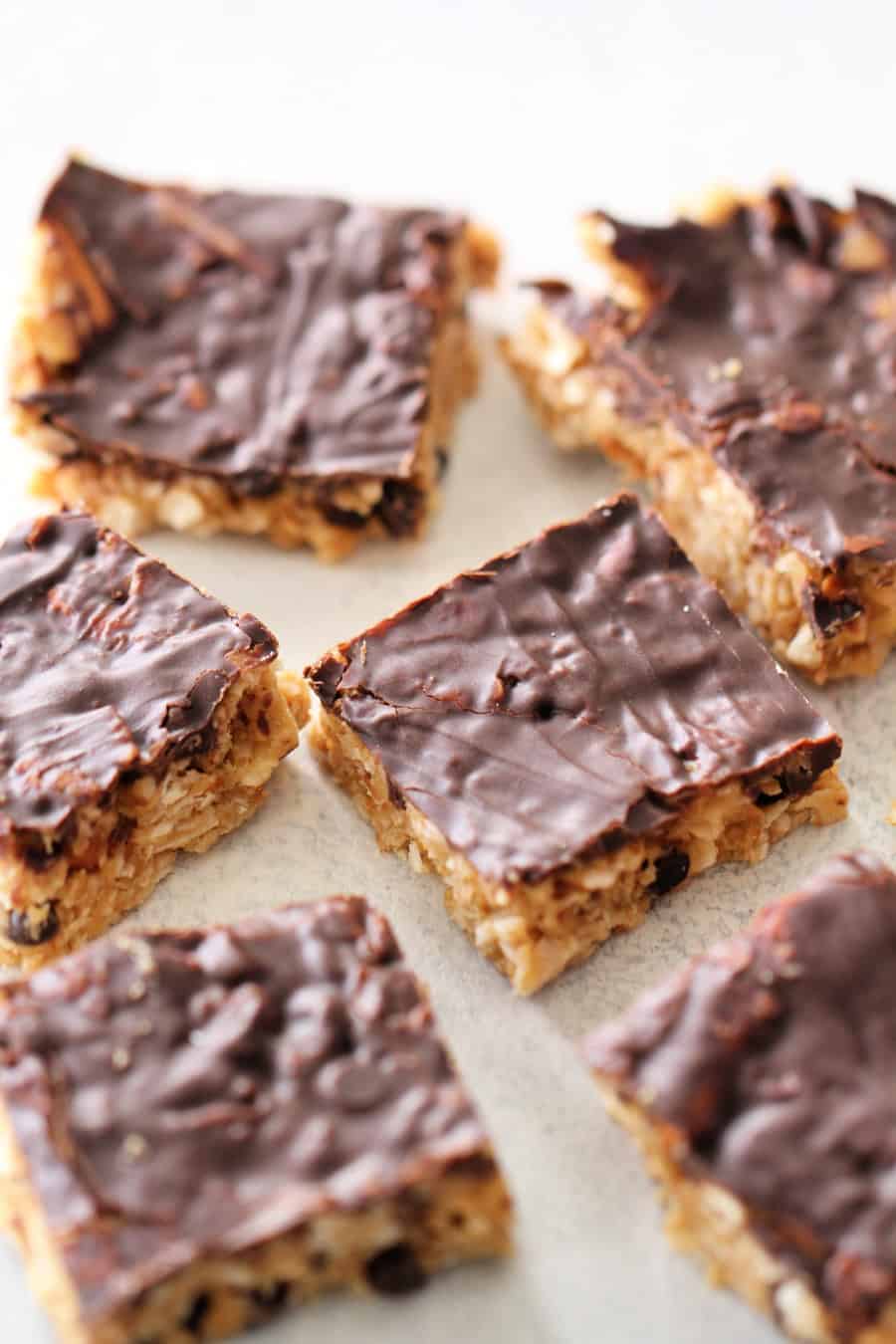 Ingredients needed for Chewy Peanut Butter Oatmeal Bars:
quick oats – also sometimes called instant oats. You can use rolled oats or old-fashioned oats, but quick oats have been rolled and pressed thinner, making a smoother texture in your bars. But if you only have rolled oats on hand, use them!
unsweetened shredded coconut – you want to be sure that you use UNSWEETENED – you don't want the coconut that's covered in sugar or these will be overly sweet!
crushed plain pretzels – check the ingredient list when choosing pretzels and try to find the healthiest pretzels that have 6 or less ingredients. If possible, avoid pretzels that have corn syrup added. If available, opt for whole grain or whole wheat pretzels.
honey – even if the front label says "pure honey", you will want to check the back label and make sure that they haven't added anything to it. Many times companies will add corn syrup or other fillers to their honey to make it less expensive, but then it really takes down the nutritional benefits.
natural peanut butter – like the other ingredients listed above, be sure that you are checking the ingredient label! For natural peanut butter, the only ingredient listed on the label should be peanuts (and sometimes salt). The honey will sweeten these bars, so you don't need sugar added to the peanut butter.
dark chocolate chocolate chips – for this recipe, I used Enjoy Life chocolate chips. I prefer this brand (this isn't sponsored, I am just sharing my opinion) because they don't use any artificial ingredients, refined sweeteners, corn syrup, gluten, trans fats, or GMO ingredients. Chocolate in moderation is a good thing, especially when it's dark chocolate made from ingredients you can pronounce!