This Citrus Glazed Bundt Cake is soft and moist and is topped with a sweet, sticky glaze. This cake is always a favorite and is the perfect summertime dessert!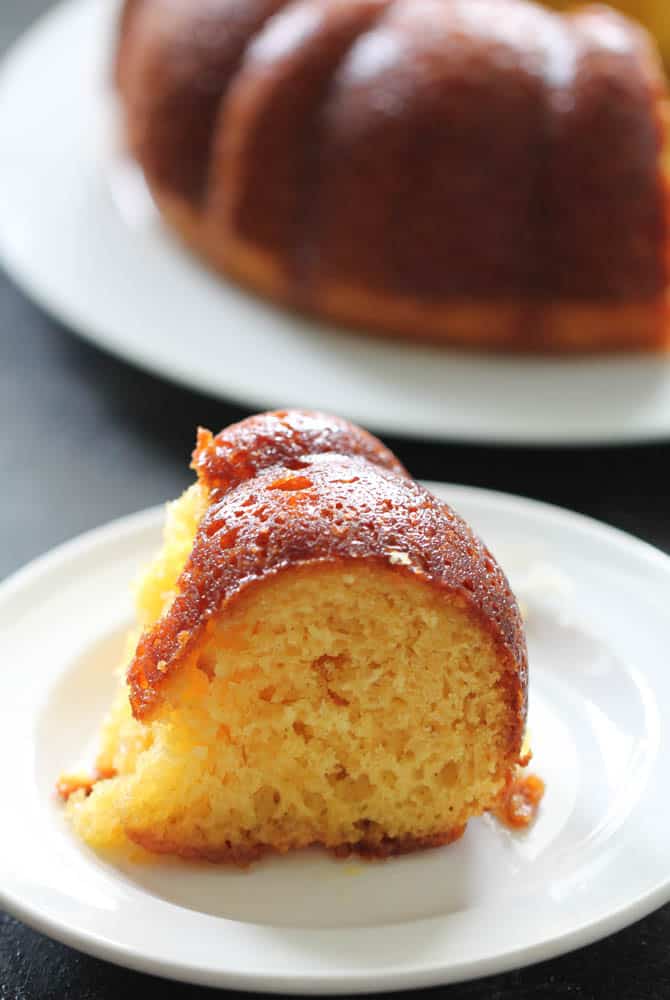 This Citrus Glazed Bundt Cake is always a summertime staple for our family.
It's so easy to make because it uses a boxed lemon cake mix, lemon pudding mix and a few simple ingredients that can all be mixed together at once.
The clear orange glaze that goes on top is just three ingredients but makes this easy Bundt cake absolutely irresistible.
How to Make Citrus Glazed Bundt Cake:
This lemon Bundt cake with orange glaze is perfect for spring and summertime, but it's so simple to make that you'll want to make it year round!


Preheat oven to 350 degrees F. Spray a 10-inch Bundt pan with nonstick cooking spray; set aside.
In a large mixing bowl, whisk together cake mix and lemon pudding mix until combined. Whisk in orange juice, vegetable oil, eggs and lemon extract until well combined.
Pour batter into prepared Bundt pan.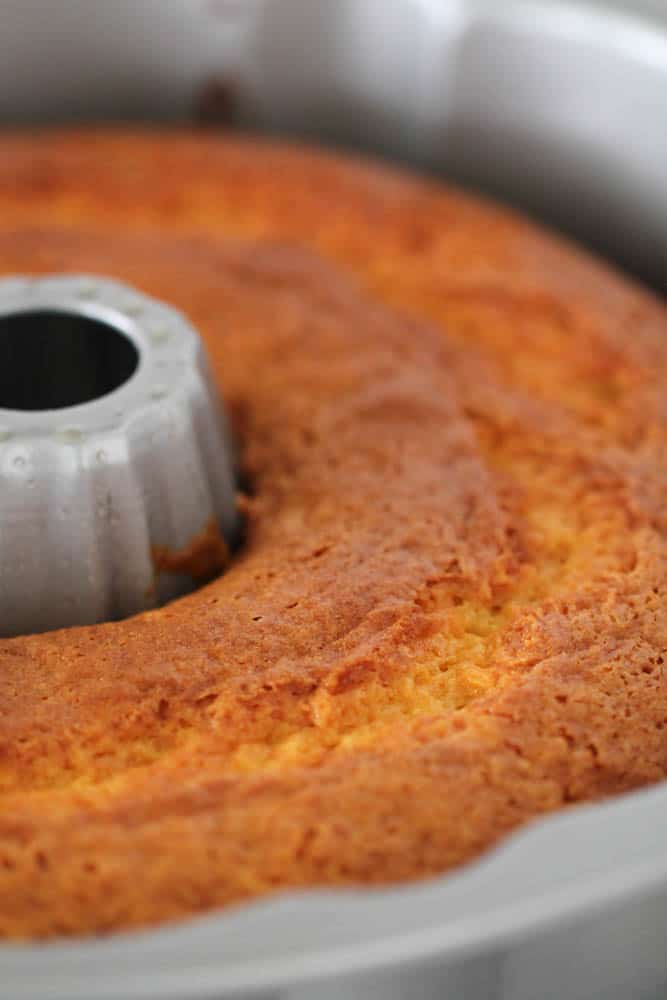 Bake for 50-55 minutes, or until an inserted toothpick comes out clean, remove from oven and let cool in pan for 10 minutes.
Invert cake onto a serving plate.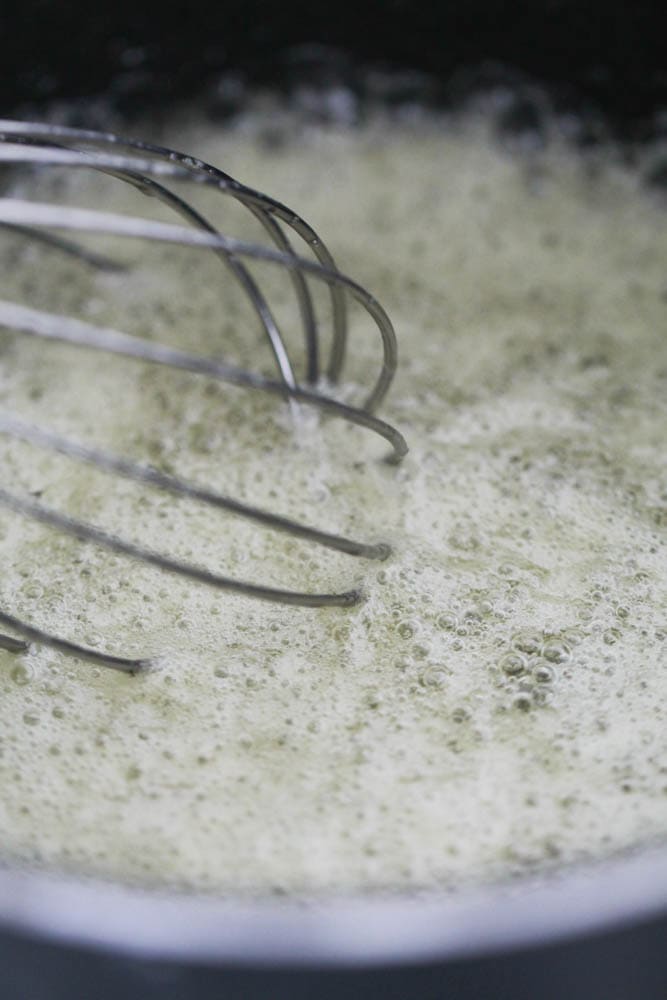 In a saucepan over medium-high heat, whisk together orange juice, sugar and butter and bring to a boil.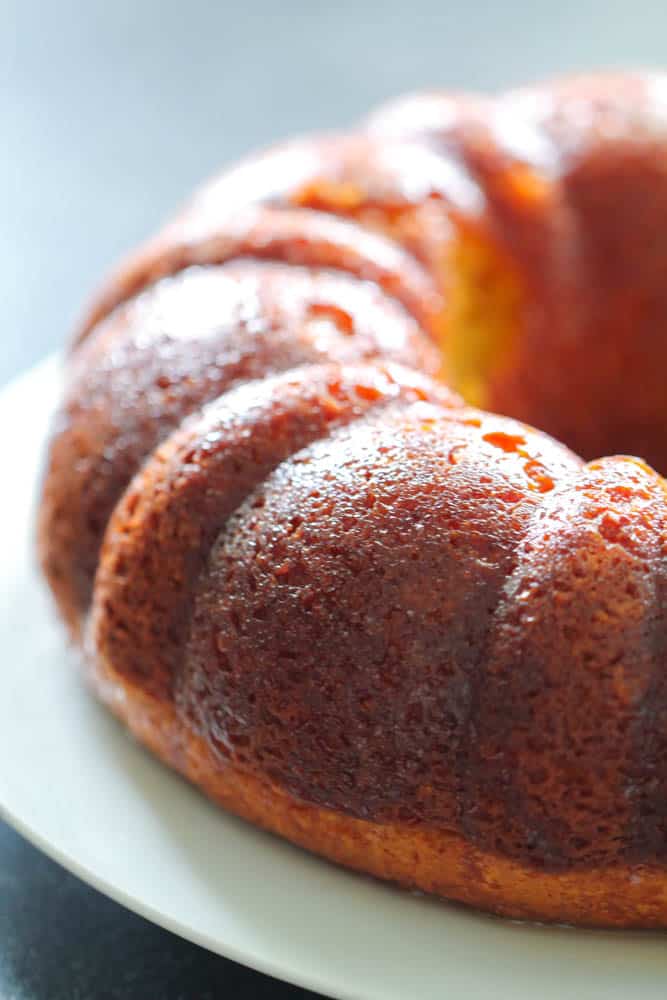 Remove from heat and pour glaze over top of Bundt cake.
The clear glaze is a little hard to see and is more of a syrup-like texture. After pouring the glaze on top, a lot of it will run down the sides and center of the Bundt cake before getting absorbed.
You can either pour it back on immediately until it is absorbed or reserve the excess glaze until serving and pour it over individual slices of Bundt cake.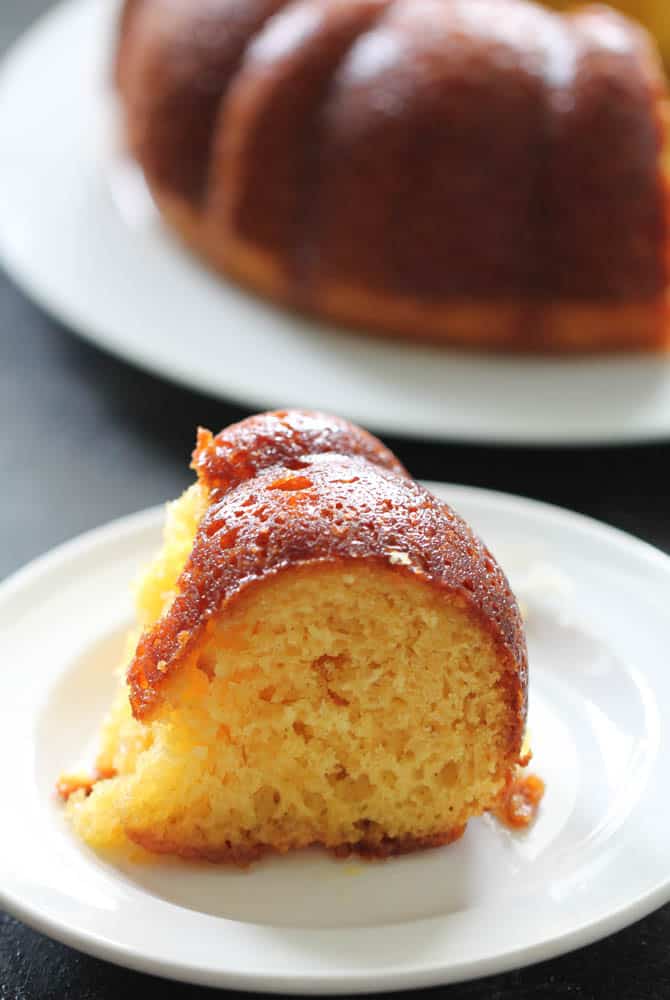 Cut into slices and serve.
This Citrus Glazed Bundt Cake is also good with a little whipped cream on top and could be garnished with some orange zest if you're really feeling fancy. 😉