There so many health benefits associated with Acai! Start your day off right with a delicious Acai Smoothie Bowl. We topped ours with fruit and granola for some added vitamins and protein.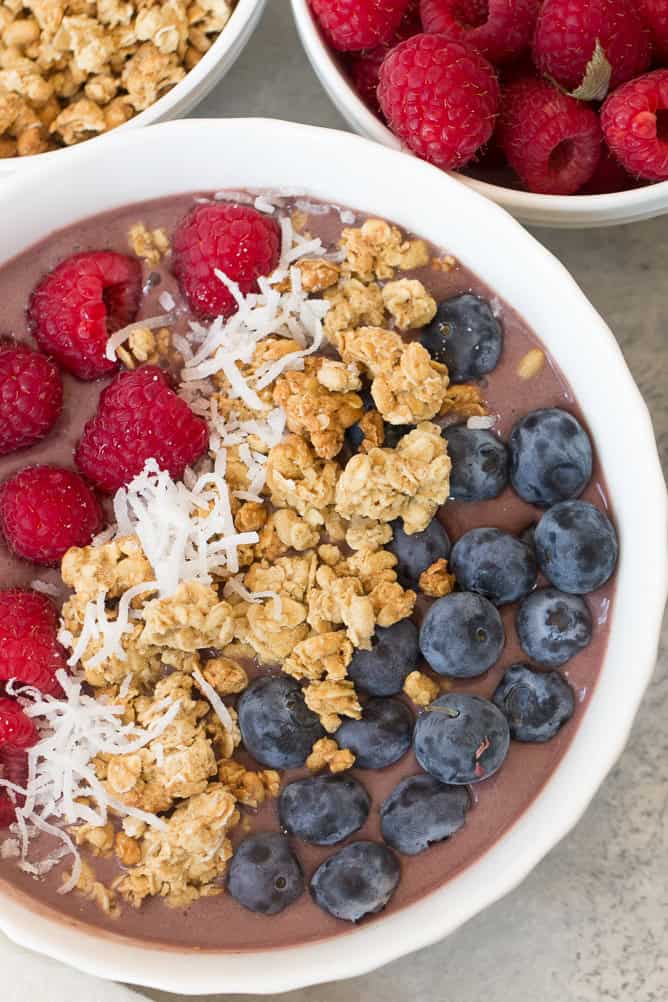 If you have never had an Acai Smoothie Bowl, we highly recommend them. They are perfect for a meal, dessert, or snack. We are just a little obsessed.
We used to live right down the street from a smoothie place back in Utah and I would find myself there almost every morning after the gym.
I would order an acai bowl every single time and can honestly say after 8 months of living there, I NEVER got sick of them.
Once we moved to California, I knew I needed to find a good acai bowl, but I still cannot find one. I took matters into my own hands and tried to create one at home. It may not be professional, but it's still pretty tasty!
The best part about these smoothie bowls is that you can personalize each one! Add a some of your favorite fruit and granola and you've got a breakfast that will taste delicious and keep you going all day long!