This Instant Pot butter chicken recipe has a fantastic flavor. This Instant Pot help develop the wonderful curry taste in less time and the smoked paprika gives a great kick.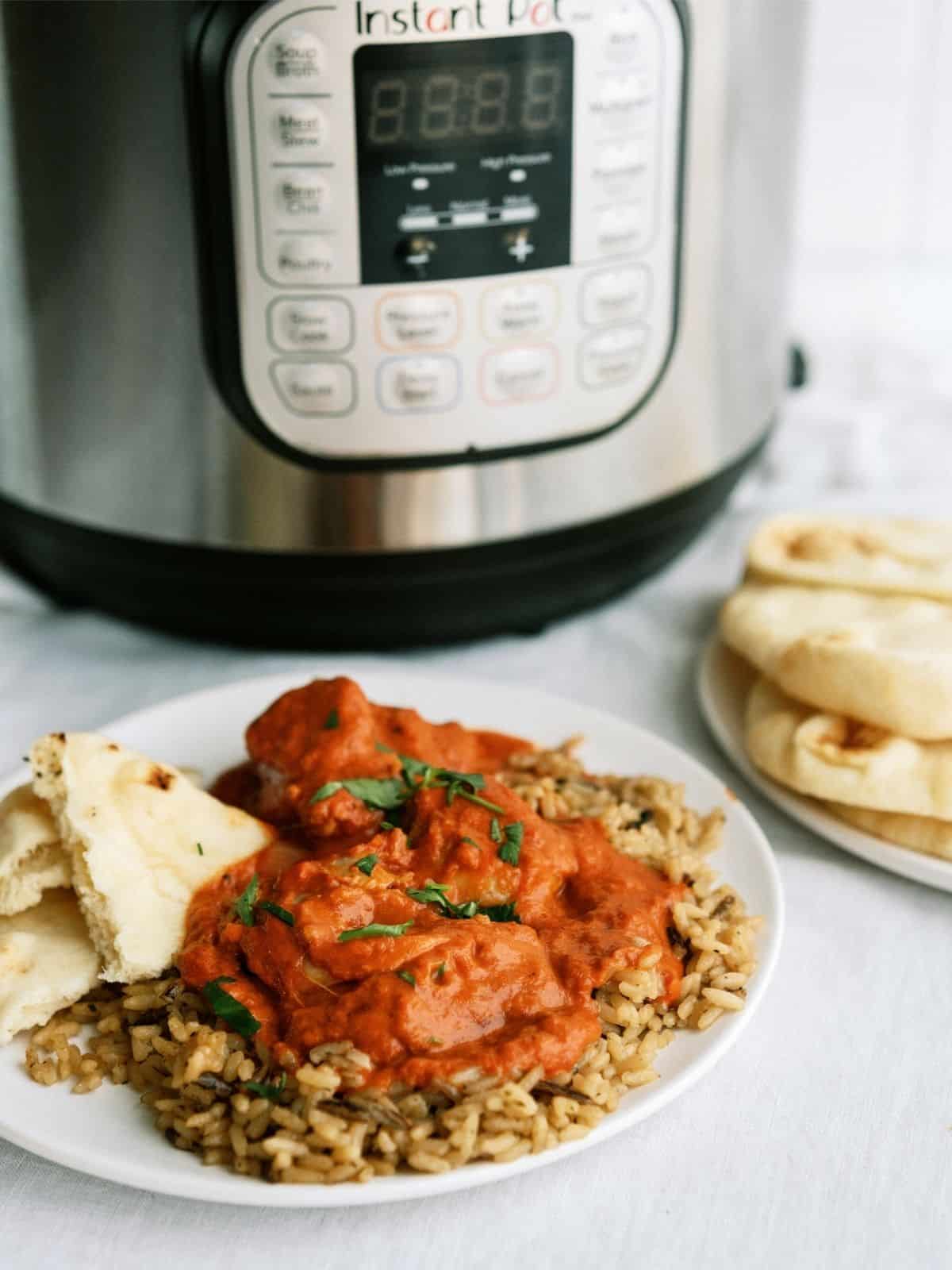 You have got to try this Instant Pot butter chicken recipe. This is a great Indian food recipe that you will want to make again and again.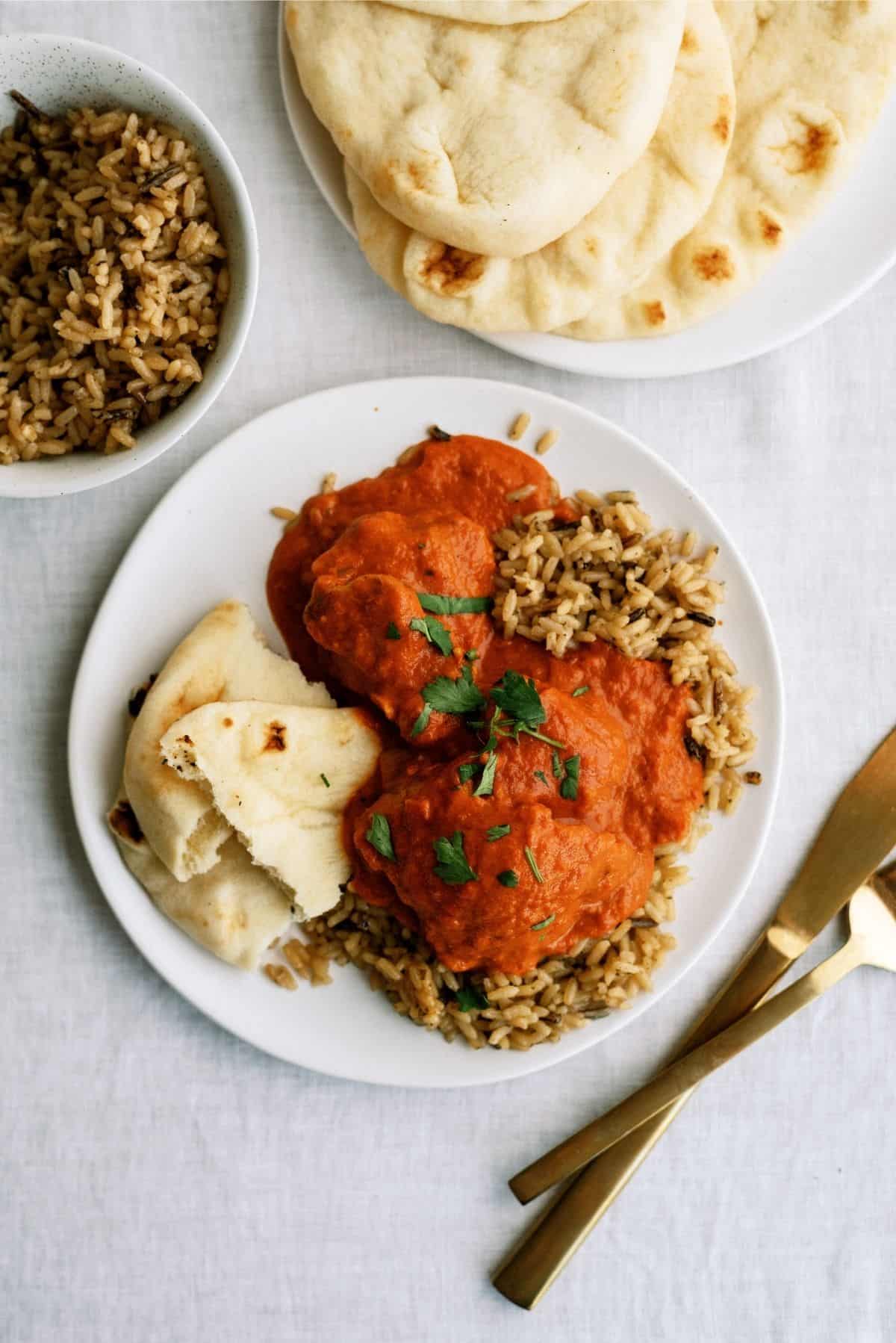 While there are a lot of easy chicken instant recipes, this one is exceptional. With a few added items to your pantry, you can make a restaurant-quality meal all in your Instant Pot.
Try out this family favorite dinner recipe of ours and let us know what you think! Our kids love it and are always asking for seconds so that in itself makes this recipe magical!
For sides to serve with this, we like to make either our Brown Sugar and Bacon Green Beans, Instant Pot Perfectly Steamed Vegetables, or our delicious easy Homemade Naan Bread Recipe.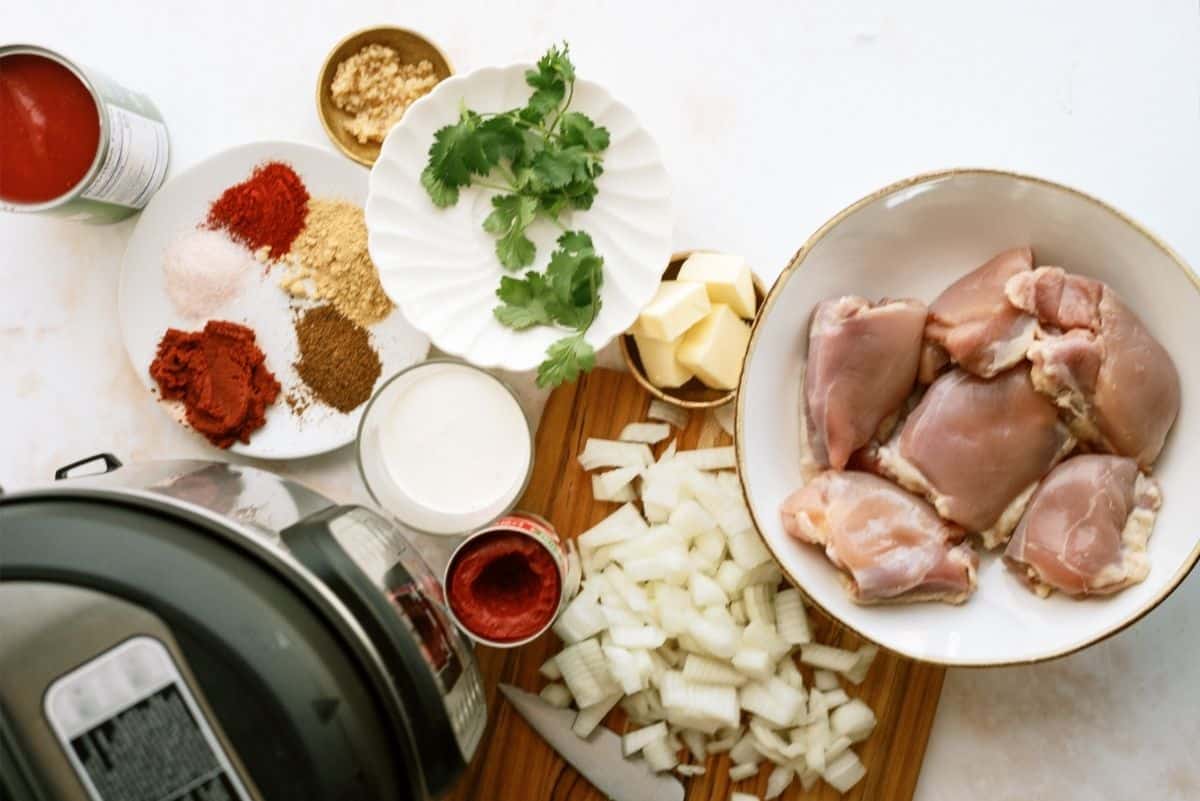 Ingredients Needed For Our Instant Pot Butter Chicken Recipe:
Diced onion
Minced garlic
Butter
Chicken thighs or chicken breast
Tomato sauce
Tomato paste
Red curry paste
Garam Masala (you can find it HERE)
Ground ginger
Salt
Smoked paprika (find it on Amazon HERE)
Heavy cream
Fresh cilantro (optional)
How To Make Our Instant Pot Butter Chicken Recipe: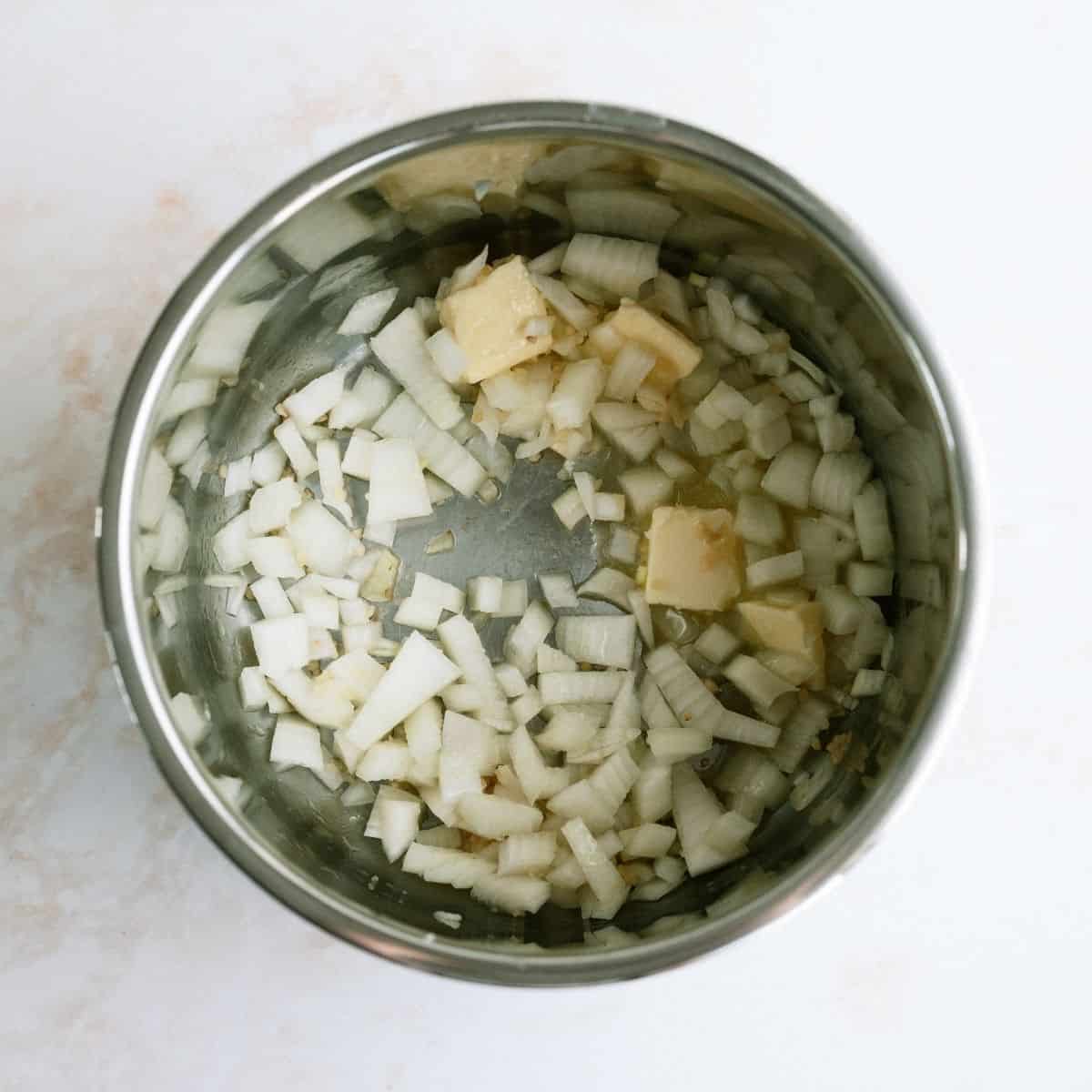 Plus in your Instant Pot and press the SAUTE button. Then add in the butter, diced onion, and minced garlic.
Saute everything for about 5 minutes or until the onions become tender. Once they are tender press the CANCEL button to turn it off.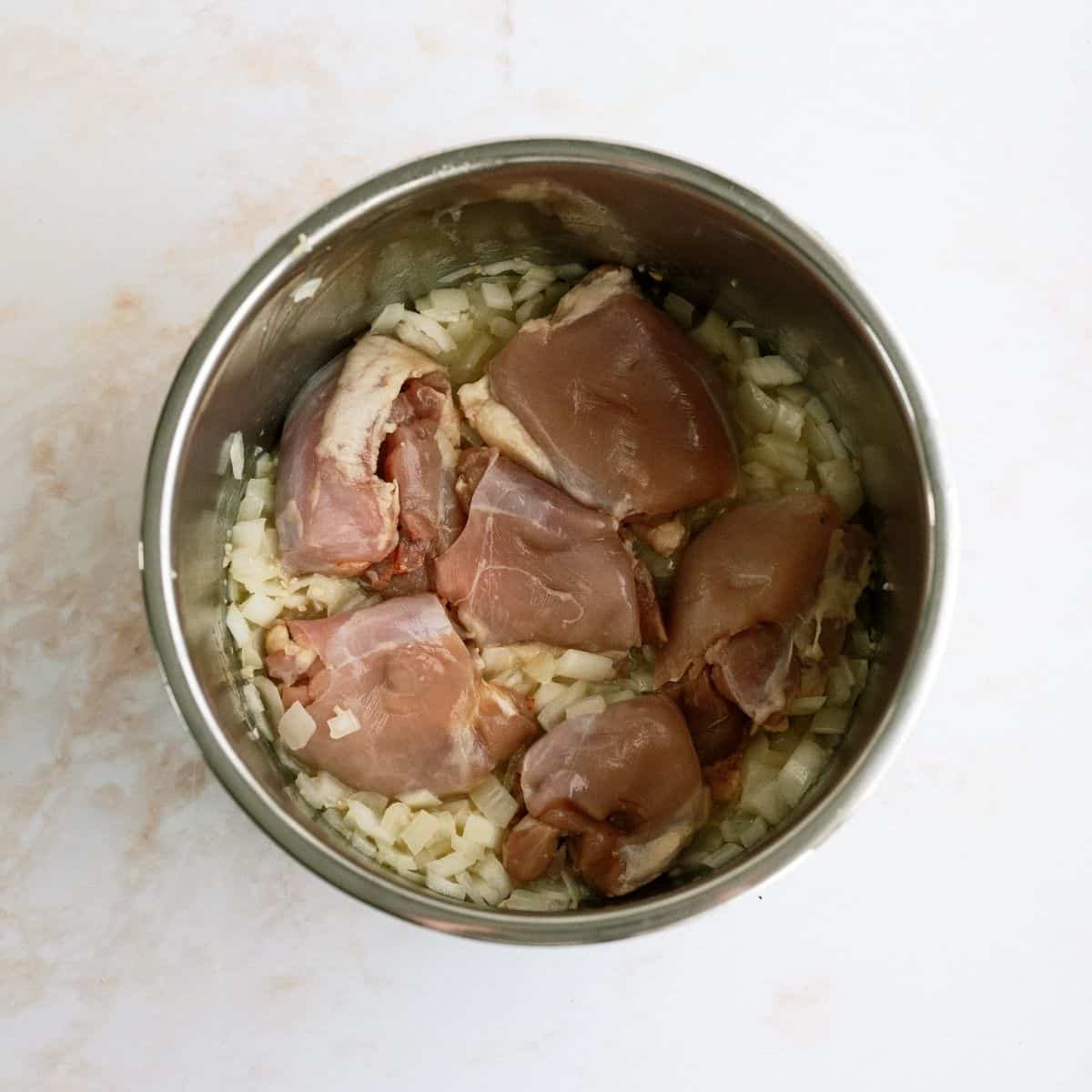 Now, add in the pieces of chicken tomato sauce, tomato paste, red curry paste, garam masala, ground ginger, salt, and smoked paprika into the Instant Pot.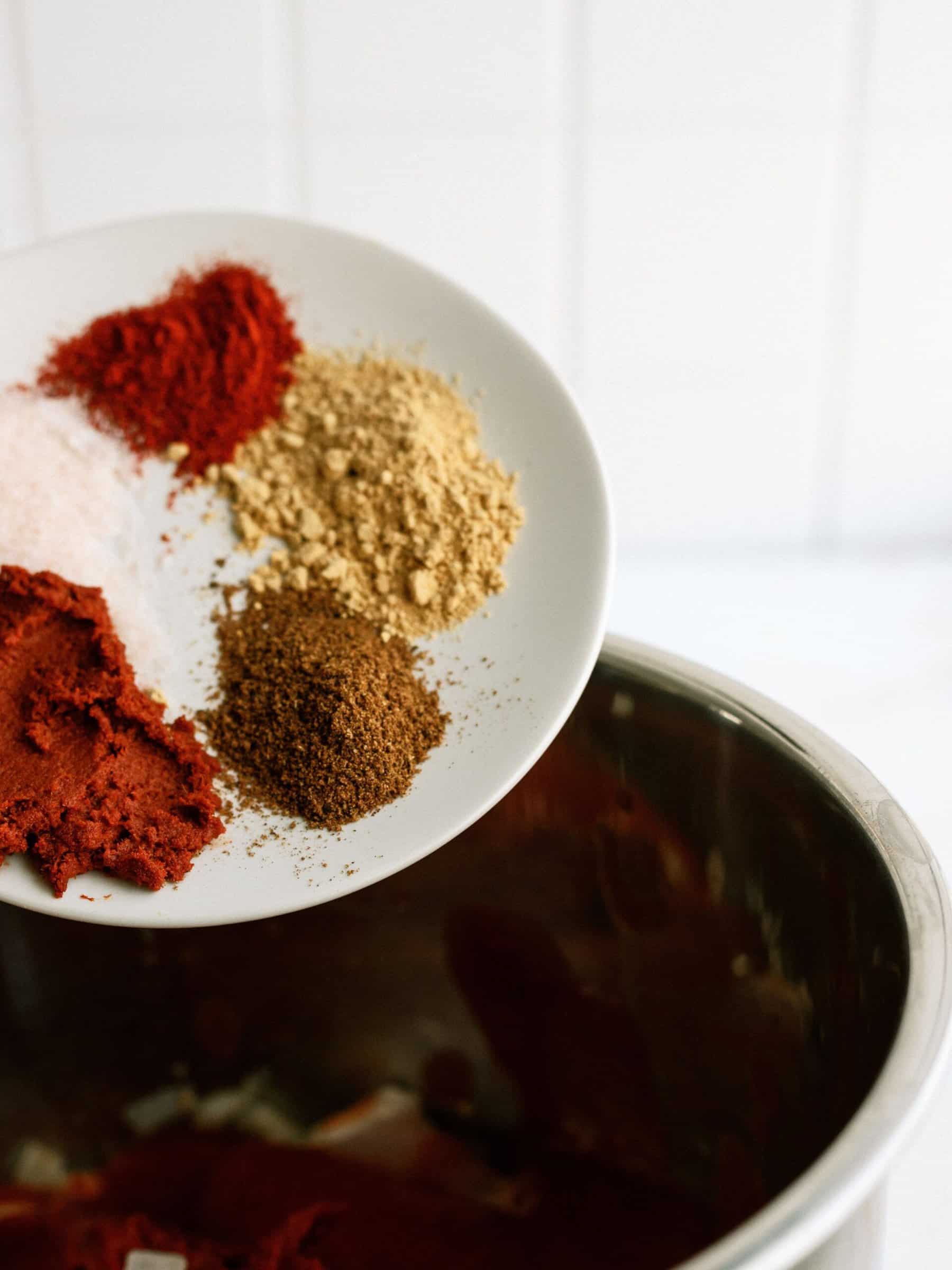 Once that is done, lock the lid in place and turn the valve to the SEALING position, and then set the timer for 7 minutes with the Instant Pot set to the HIGH PRESSURE mode.
After the timer finishes, let the Instant Pot naturally release for another 5 minutes, then turn the valve to the VENTING position.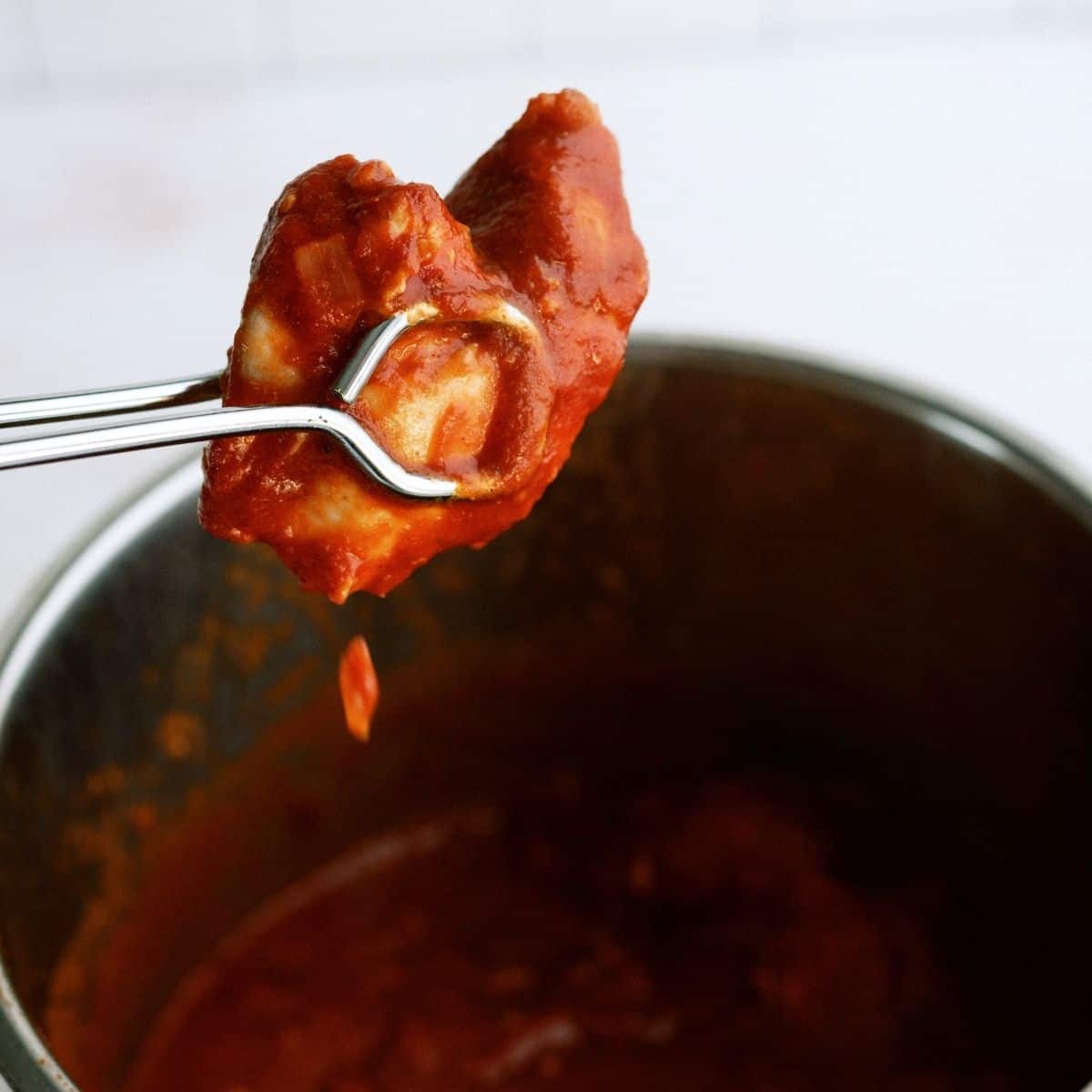 When all of the pressure leases from inside the Instant Pot, remove the lid and use a slotted spoon to remove the chicken from inside and set it aside.
Now, add the heavy cream to the pot and use an immersion blender to puree the sauce until it is smooth.
NOTE: If you do not have an immersion blender, pour the content of the inner pot into a blender, and then pour it back into the inner pot once it is smooth.
Then, press the SAUTE button and let the sauce simmer for 7-10 minutes or until the sauce begins to thicken up.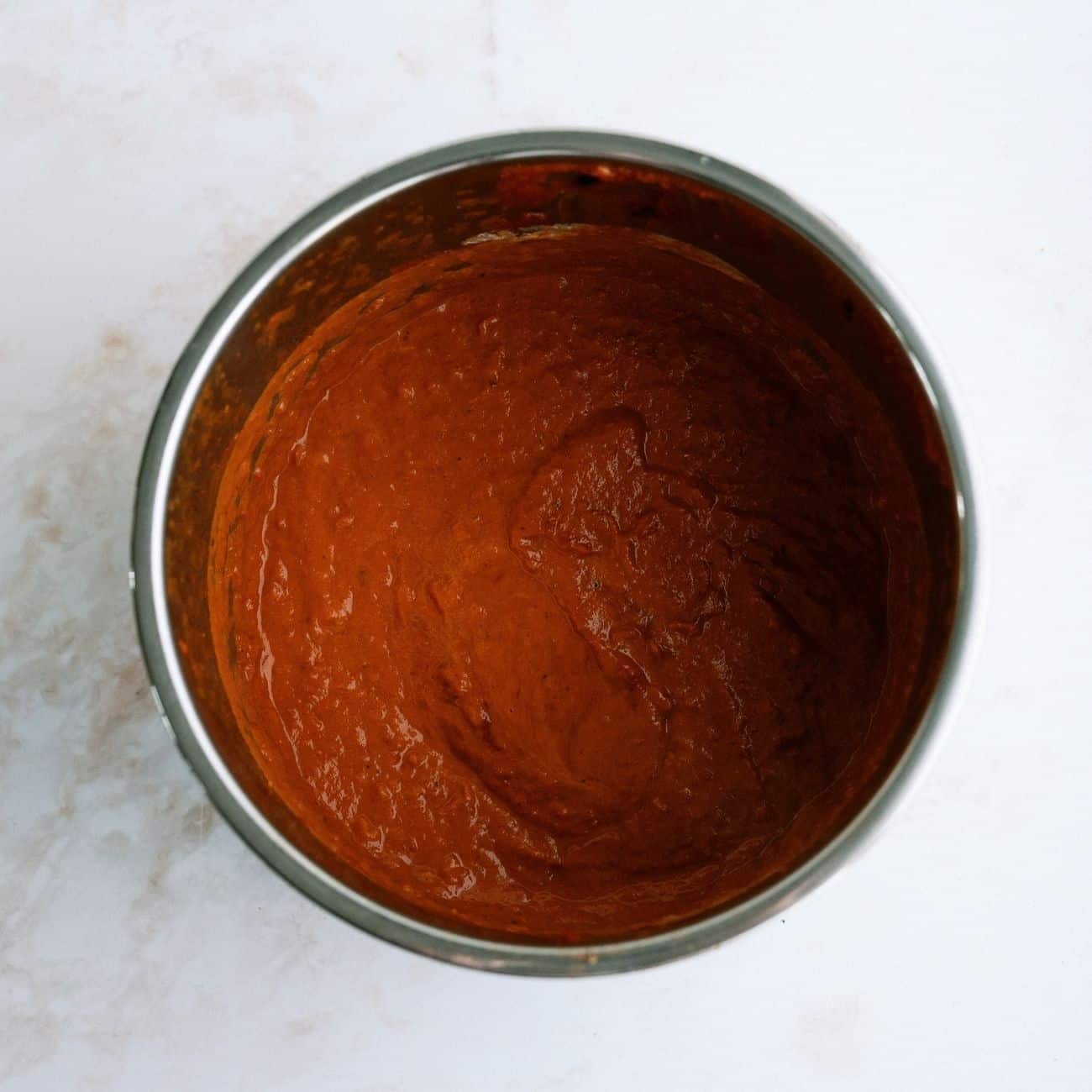 Once the sauce is thicker, add the chicken back to the sauce and stir everything together.
When you are ready serve it with some fresh cilantro and enjoy!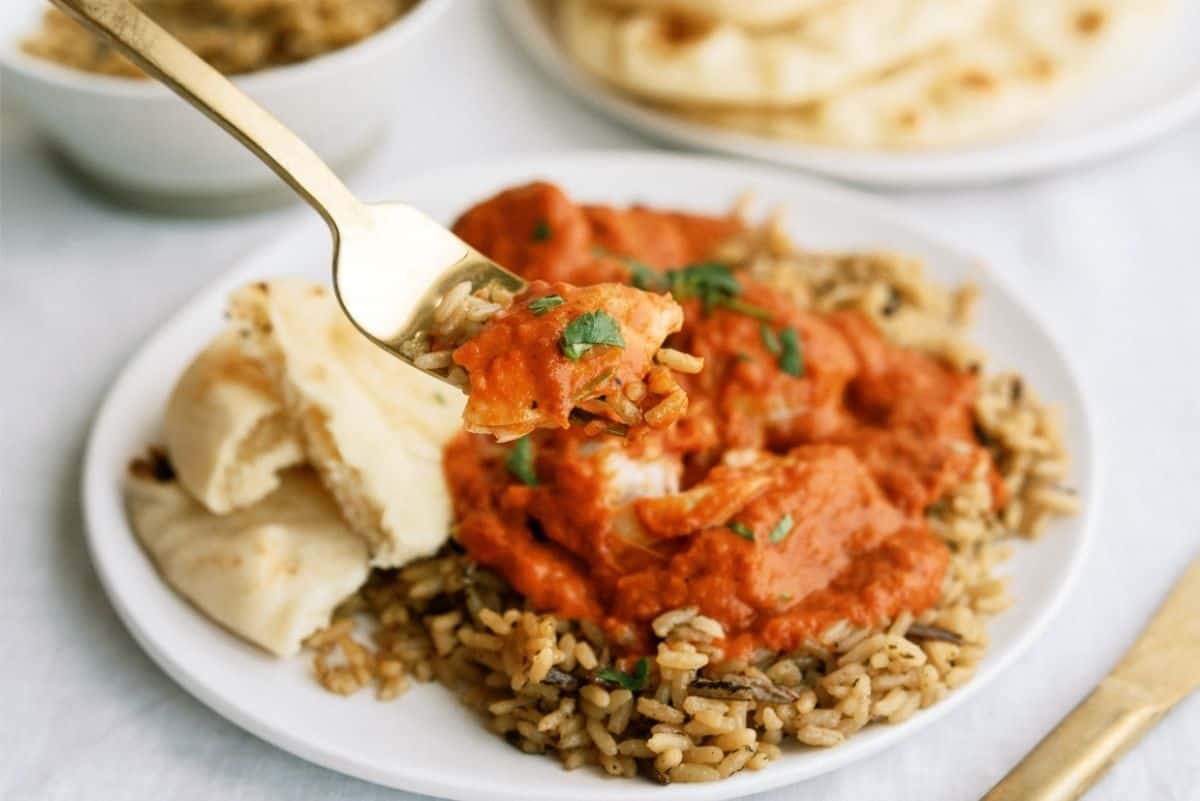 To Make This Indian Food Recipe You Will Need:
Instant Pot
Slotted spoon
Immersion blender (THIS is a great one!)