These Ground Turkey Sloppy Joes are a healthier twist on traditional sloppy joes and are so easy to make. These sloppy joes are made from scratch for a meal the whole family will love.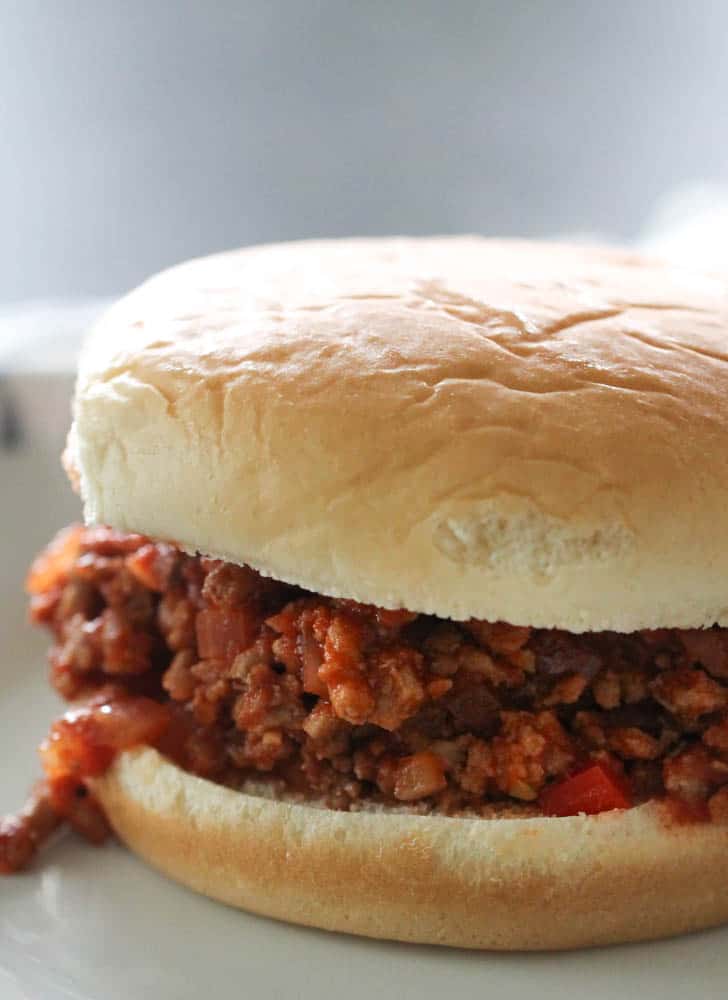 These Ground Turkey Sloppy Joes are a comfort food you can feel good about eating. These are so hearty and full of flavor that your whole family will devour them!
Sloppy joes were a staple in our home growing up and I never loved them. Once I tasted these turkey sloppy joes made from scratch, I was hooked.
I had never made homemade sloppy joe sauce before this recipe, but it was surprisingly simple and so delicious.
These Ground Turkey Sloppy Joes can be made in 25 minutes or less, so they make a perfect weeknight dinner.
Related Recipe: Try our Instant Pot Chicken Sloppy Joes Recipe!
How to make homemade ground turkey sloppy joes:
These Ground Turkey Sloppy Joes are the best sloppy joes I've ever tasted and it's because they are homemade!
Step 1: Brown ground turkey in a large skillet over medium-high heat.
Step 2: Add pepper and onion and cook for 5 minutes, stirring frequently.
Step 3: In a small bowl, whisk together brown sugar, vinegar, steak seasoning, Worcestershire sauce and tomato sauce.
Step 4: Add sauce to skillet, reduce heat to medium and let simmer, stirring occasionally, for 8-10 minutes.
Step 5: Serve warm on hamburger buns.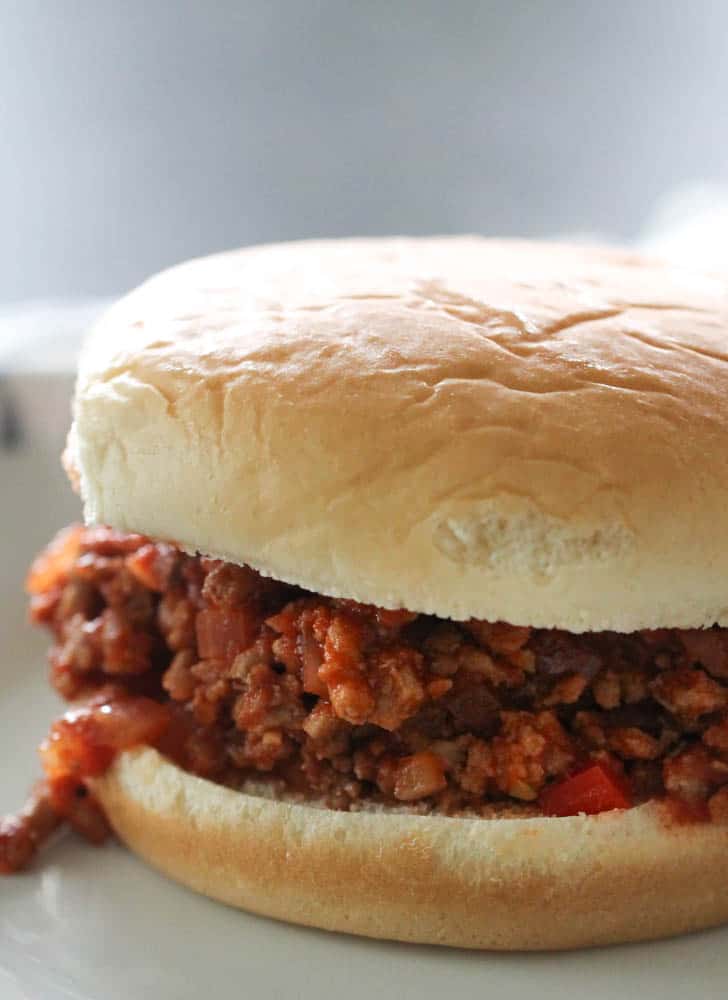 Items needed for this recipe:
Large skillet: I use this skillet for just about anything I cook on my stove top. It is sturdy, easy to clean and nonstick so your food comes out nicely every time.
ChopStir: This might be my absolute favorite kitchen tool. It is perfect for browning meat because it breaks it up into little pieces, helps your meat cook evenly and can be washed in the dishwasher.
Wooden spoons: I love the look and functionality of these wooden spoons. I keep mine right next to my stove top for easy access whenever I'm making anything that requires some stirring or mixing.