We love to swing by the Wendy's drive up window for a Chocolate Frosty. We've come up with a great copycat recipe that tastes just like Wendy's. Have you ever tried dipping your fries into a chocolate Frosty? It's so delicious.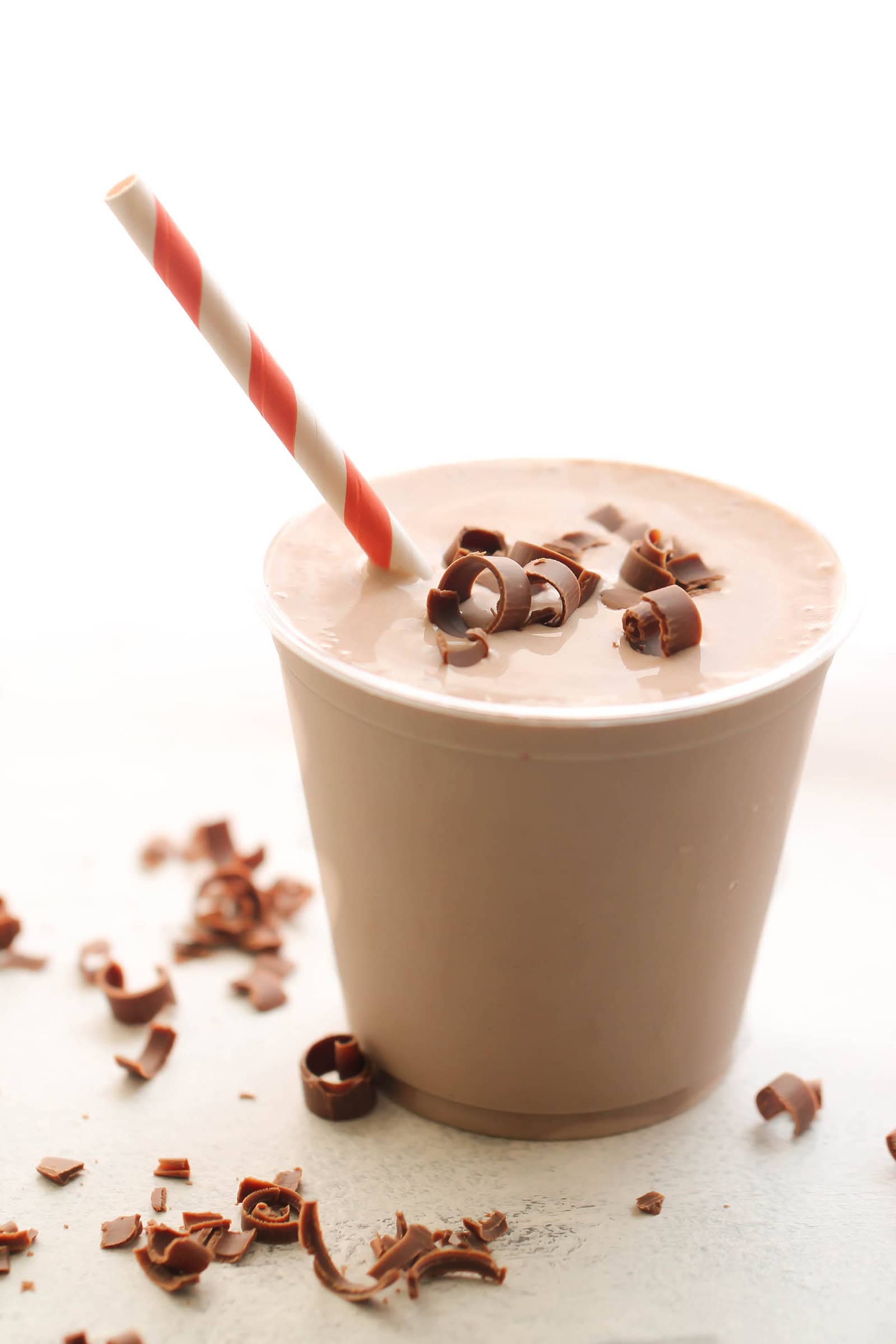 During our teenage years, a Wendy's fast food restaurant went up within 1 1/2 miles from our home. There were a lot of late night Wendy's runs when we were craving a chocolate Frosty.
They were the perfect summer night treat. If you've never had a Frosty, they are similar to a milkshake. The perfect texture and creaminess.
But they are just right for dipping fries. Nothing beats dipping your French fries in your chocolate Frosty, and having the sweet and salty taste come together.
No chocolate ice cream required for this amazing treat. We always have vanilla ice cream on hand. The chocolate Nesquick powder is what gives this Frosty the perfect flavor.