It's that time of year and your favorite shamrock shake is back! Make this delicious copycat McDonald's shamrock shake without having to leave your house at all.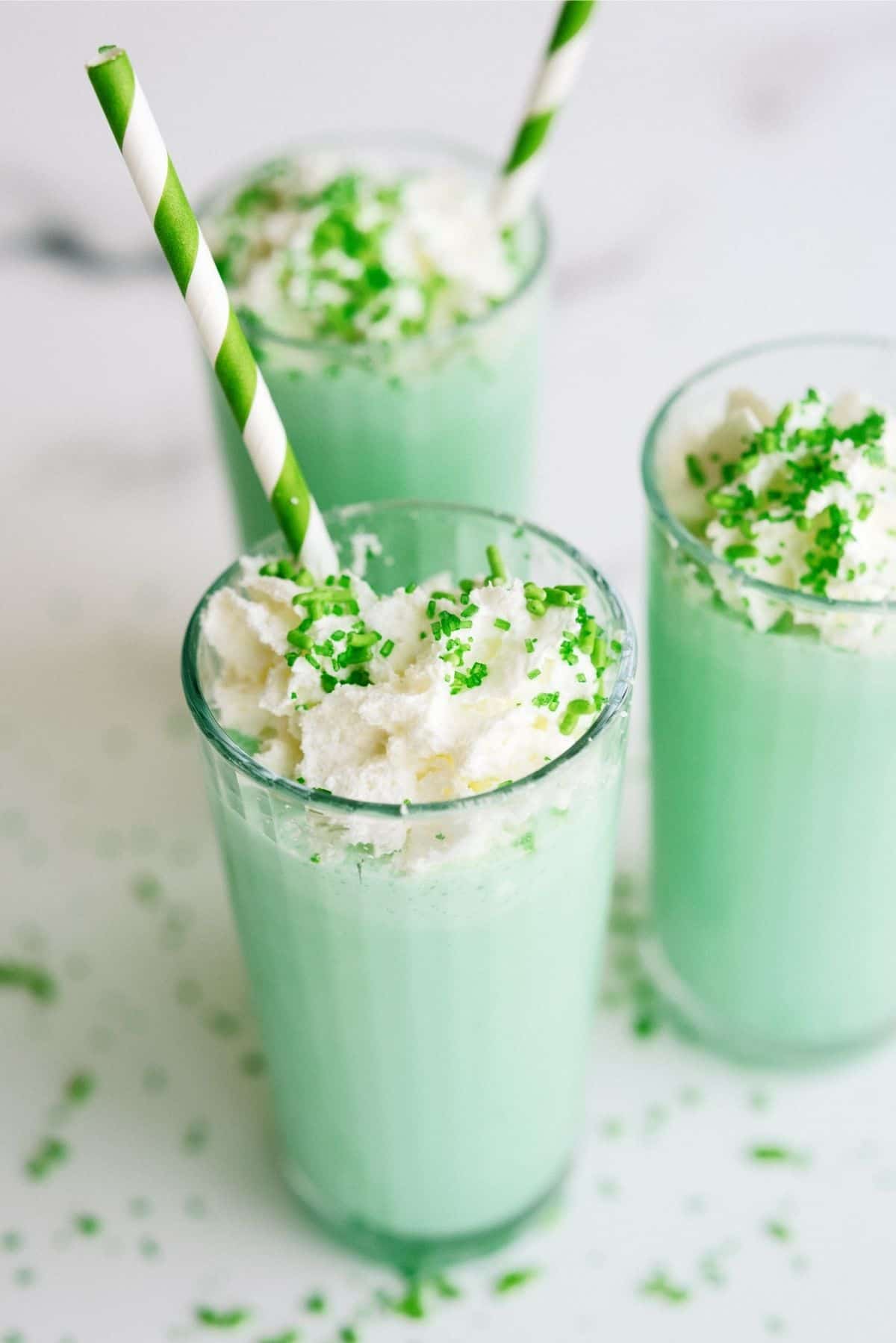 I am guilty of LOVING McDonald's shamrock shake. I get excited for when it is added back to the menu and hate when it has to leave.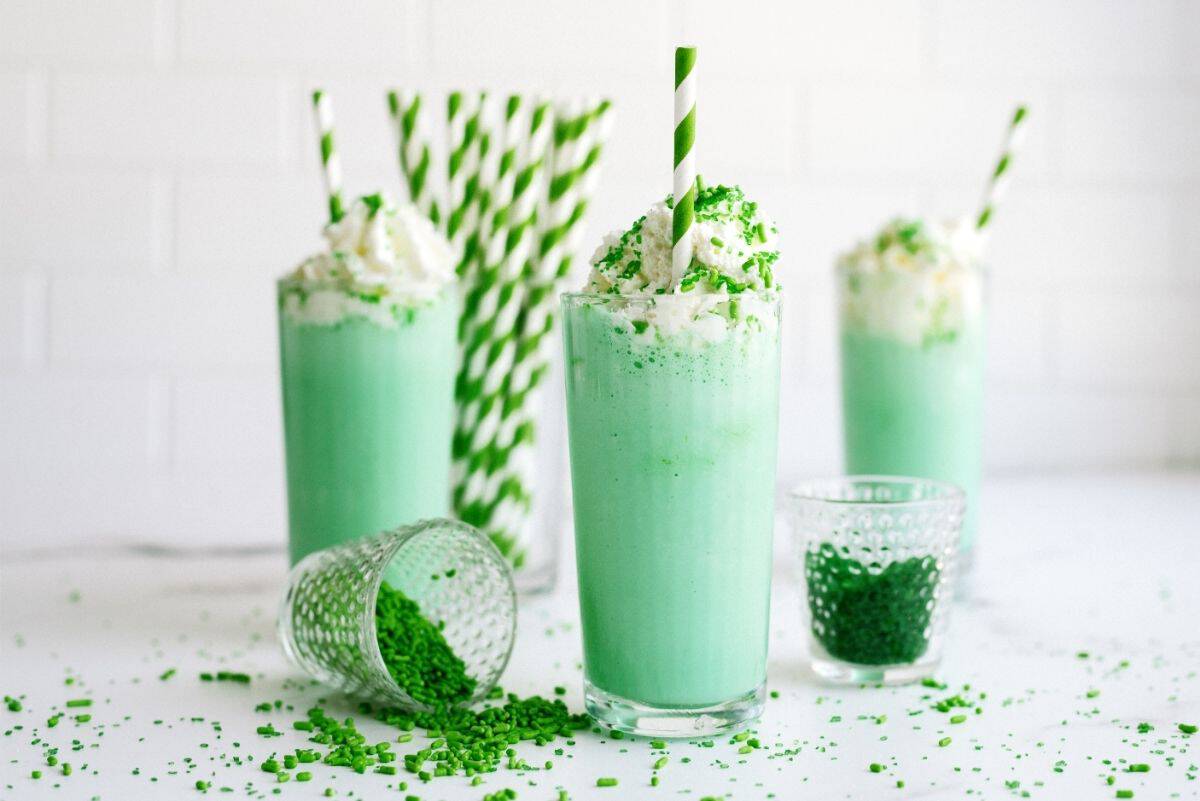 But now with this delicious copycat recipe, I can make this holiday dessert whenever I want! For good and for bad, because let's face it, this a dangerously delicious craving, but definitely not the healthiest.
This is also a great St. Patrick's Day recipe to make for your upcoming party with friends. Plus it's a super easy dessert recipe that you don't have to put a lot of effort into and can still get into the holiday festivities.
If you want more ideas of great recipes for St. Patrick's Day be sure to look at our St. Patrick's Day Cupcakes, they are extremely cute! You could also make Pistachio Fruit Dip or our Cake Mix Grasshopper Sandwich Cookies recipe.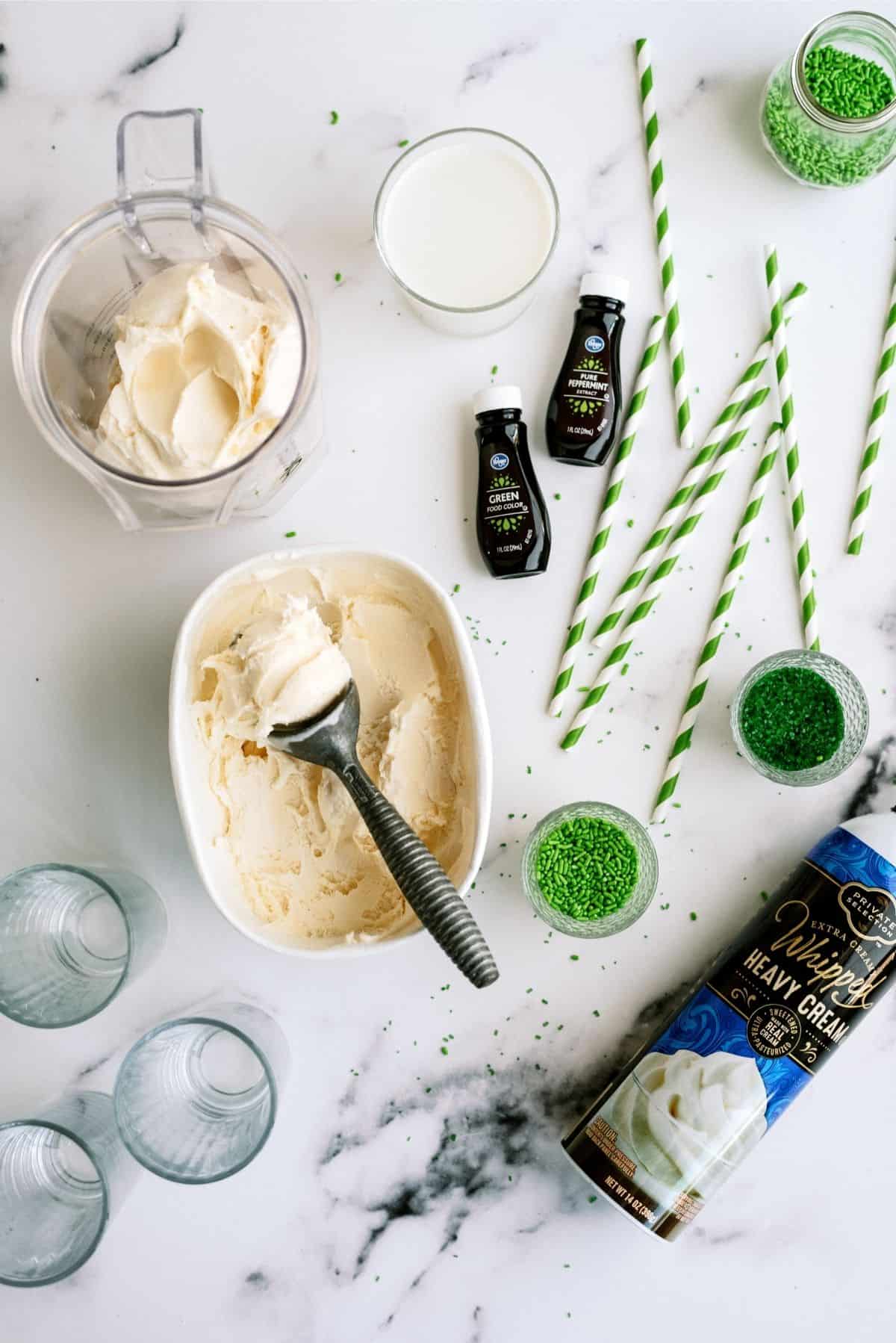 Ingredients Needed For This Copycat McDonald's Shamrock Shake Recipe:
Vanilla ice cream
Whole milk
Pure peppermint extract (you can find it at the grocery store or HERE)
Green food coloring
Whipped cream
Green sprinkles
How To Make This Copycat McDonald's Shamrock Shake Recipe:
This recipe is super simple to make!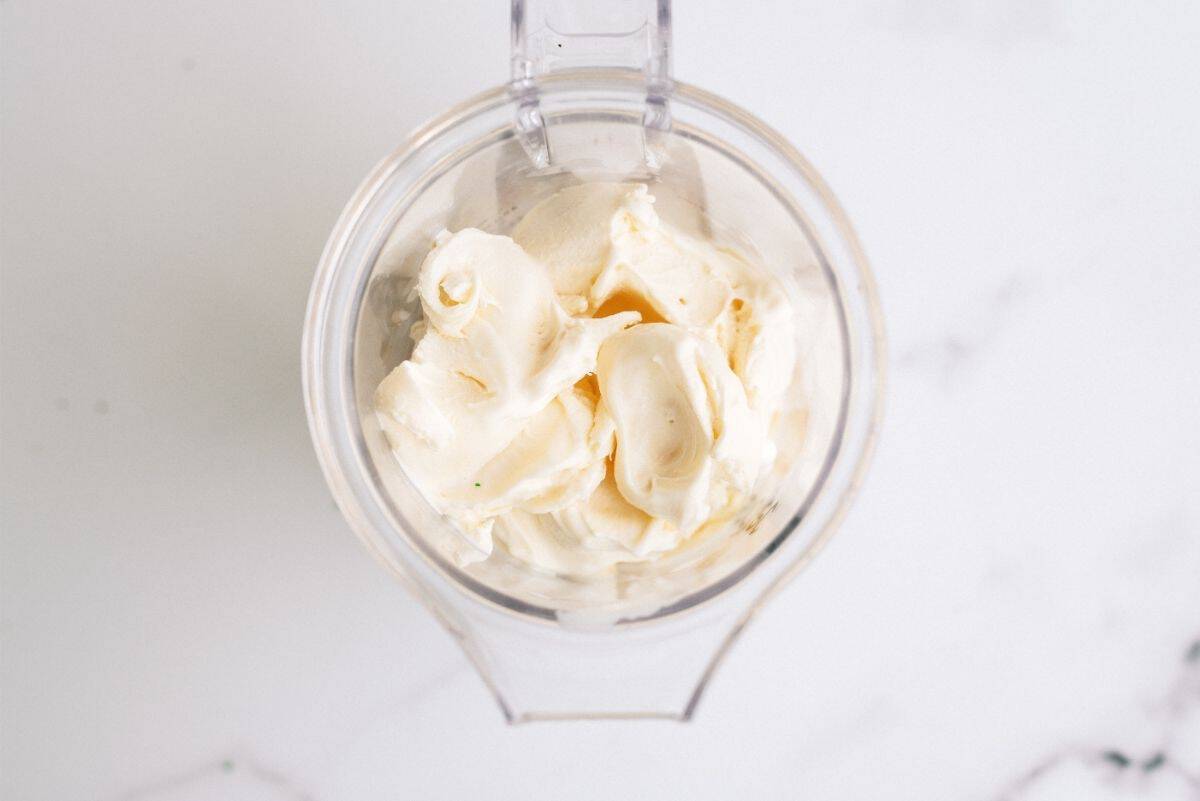 Start by getting out your blender, make sure it is big enough to hold all of the ingredients.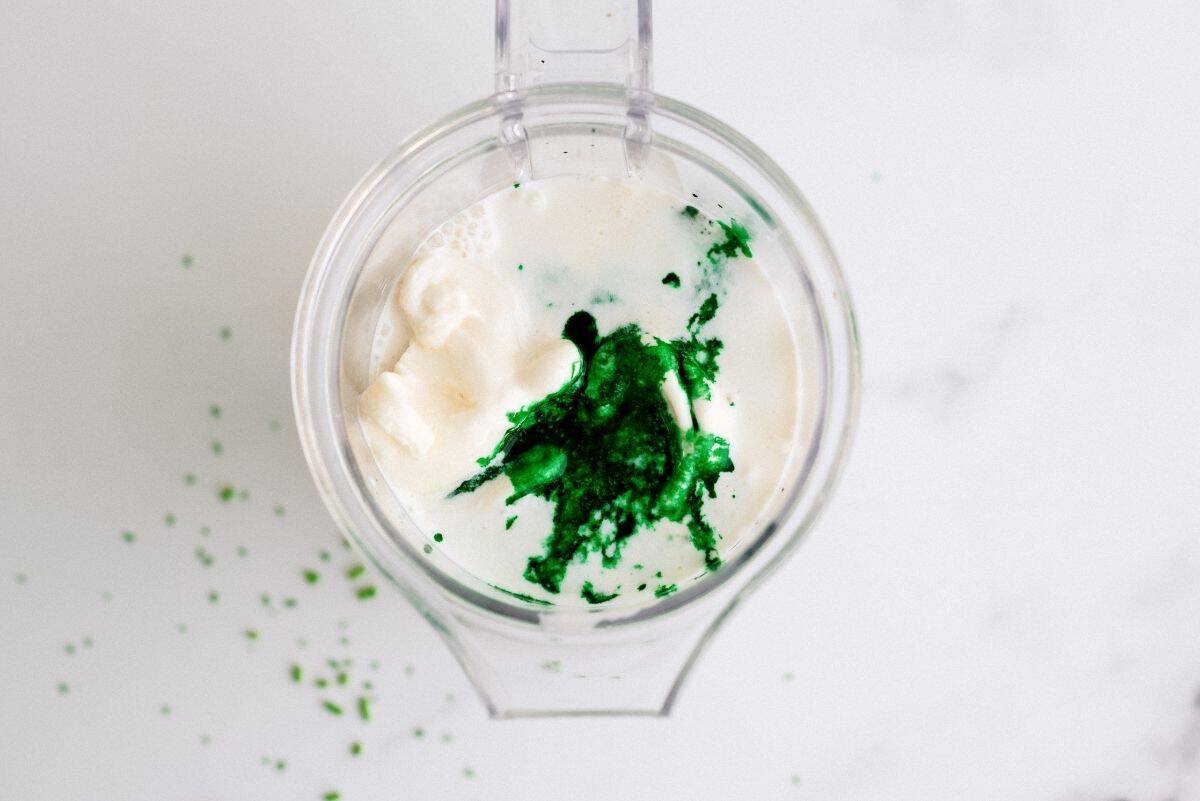 Then, place the 3-4 cups of vanilla ice cream, peppermint extract, and the green food coloring into the blender.
Blend it all together until you get to your desired consistency. Shouldn't be more than a couple of minutes.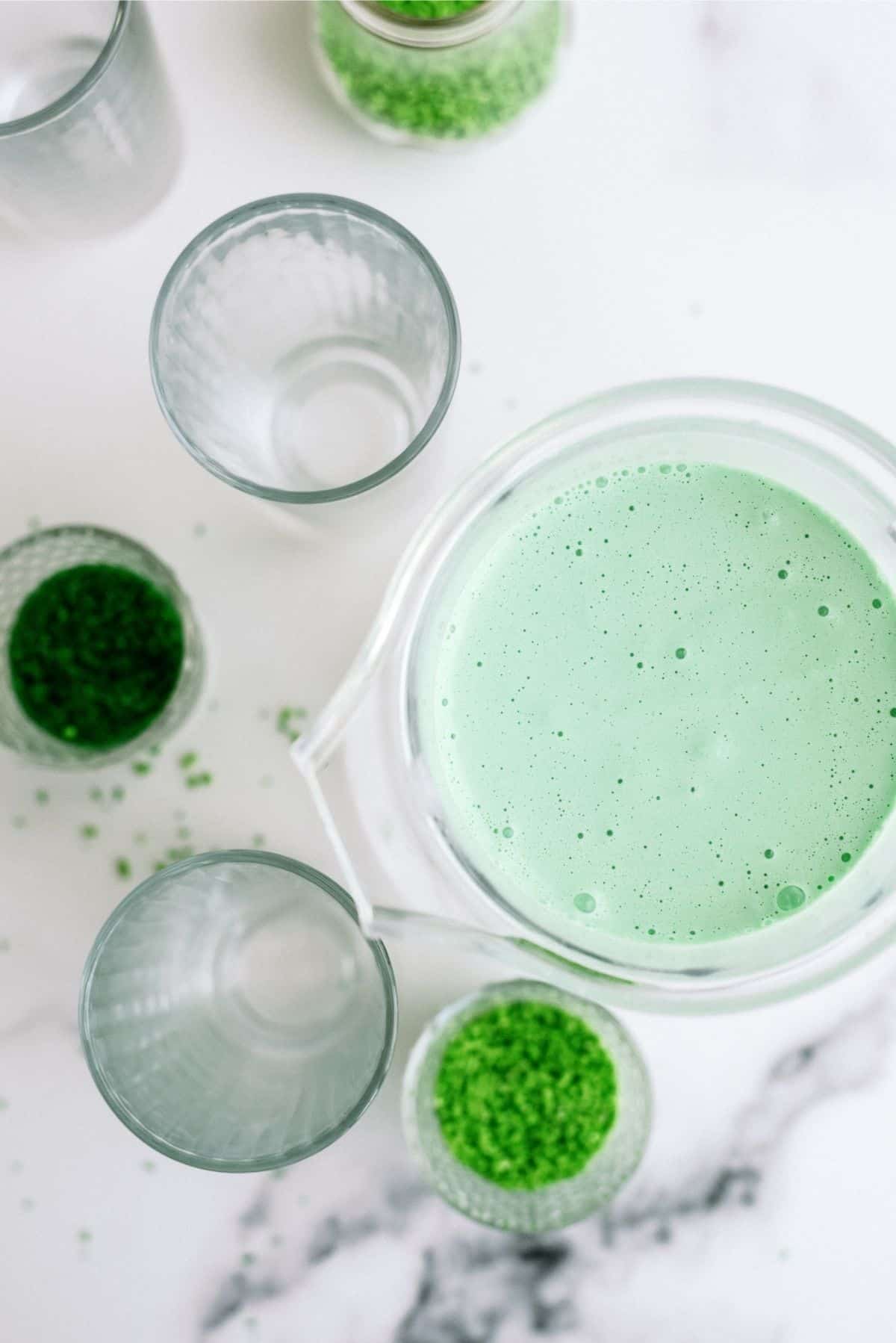 Once it is done, grab your cup and pour it into the glasses and top it off with whip cream and sprinkles.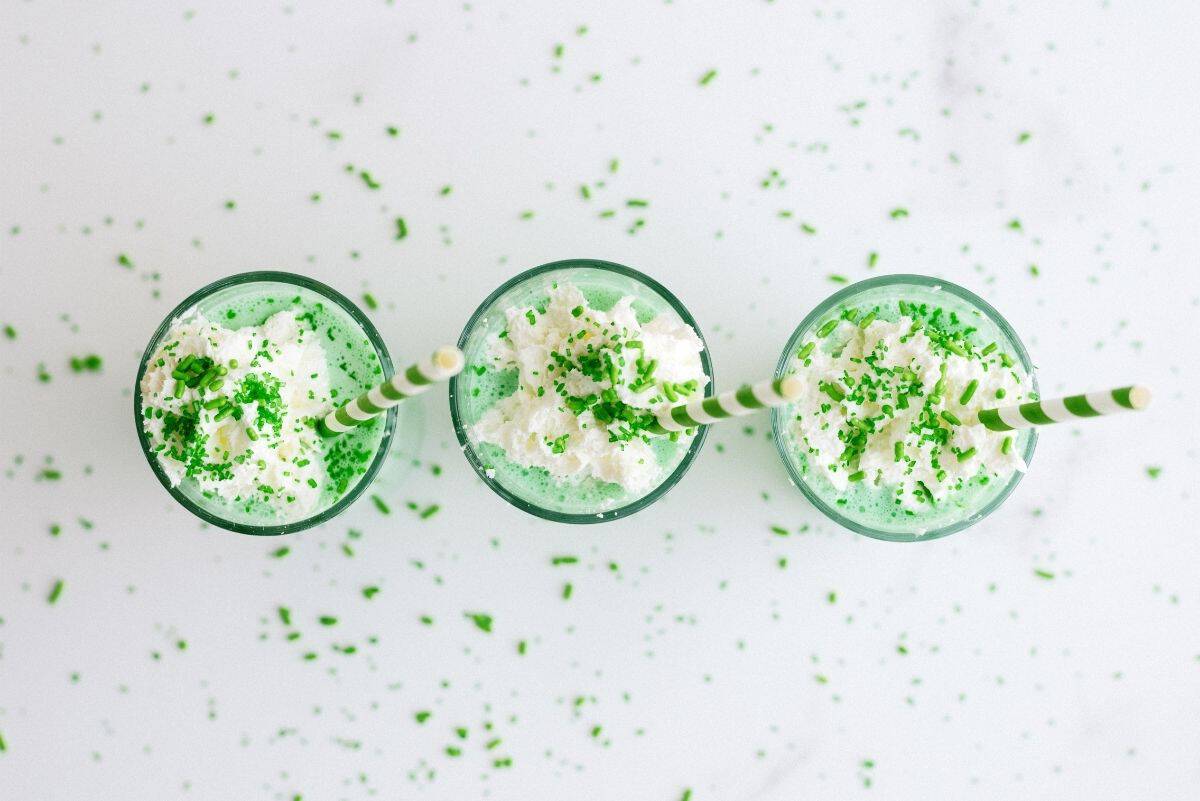 Then, of course, serve it immediately, as if you could resist. 😉
To Make This Easy Dessert Recipe You Will Need:
Blender (THIS is my favorite blender)
Ice cream scooper
Cups for serving