These Chocolate Dipped Strawberry Easter Eggs make for a very sweet tasting Easter. They are easy to make, and fun for the kids to decorate.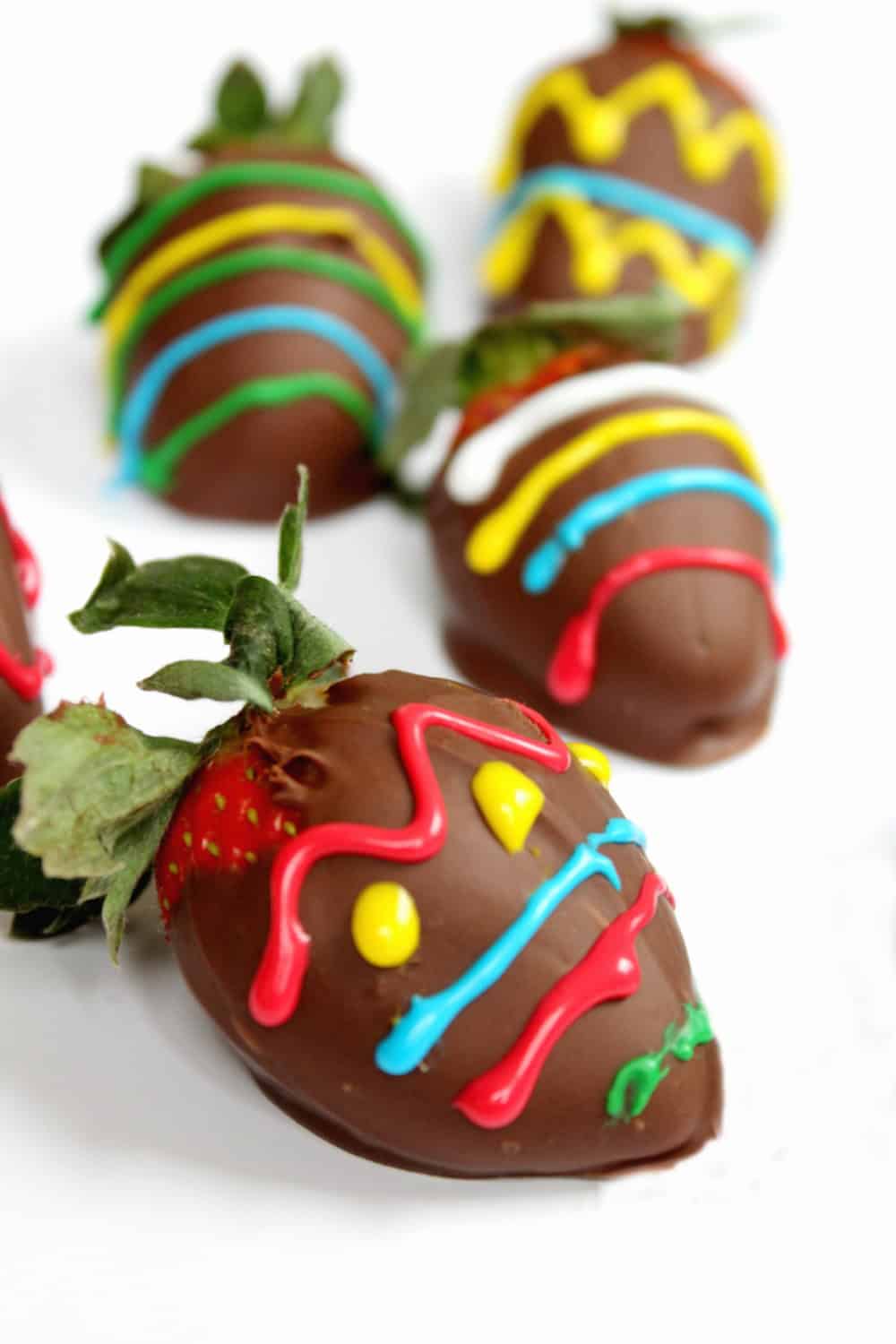 Easter is coming quickly and these cute chocolate dipped strawberry Easter Eggs will be so fun for your Easter celebration. We finally got a few days of warm weather here in Utah and it felt like spring.
It's a fun twist on decorating eggs. You decorate your own strawberry. You can't mess up these berries, any design or squiggle with the icing looks artistic.
Enjoy making this edible holiday project with your family. We know you will enjoy eating them.
You could easily switch out the chocolate for dark chocolate, white chocolate, or even use colored chocolate chips, to get different flavors.
I personally prefer the taste of milk, so we were fine with keeping ours brown, but any kind of chocolate would work great with these.
Happy Easter, from our family to yours. We hope these Chocolate Dipped Strawberry Easter Eggs, make it that much sweeter.
What else cold I use to decorate these Chocolate Dipped Strawberry Easter Eggs?
For these eggs, we just used pre made icing, from a tube, that you purchase at the grocery store. You could easily buy it, or even make your own.
I liked how it went on, looking a little jelly like, so I decided to forgo making my own.
They are incredibly easy to do, but you could also switch things up, and use different ingredients to decorate them.
Here are a few other options:
Sprinkles
Easter Candies (such as jelly beans, M&M's or other seasonal candies in stores).
Other Chocolate Flavors or Colors (you could do a simple drizzle, or make designs with chocolate).
Edible Markers (these could be found online, or you could go to your local craft store for them).
Related Recipe: Love dipped strawberries? Try these S'more Dipped Strawberries!