Summertime is for grilling out and these amazing chicken bacon shish kabobs are the perfect summer dinner. Make this delicious grilled chicken recipe at your next cookout!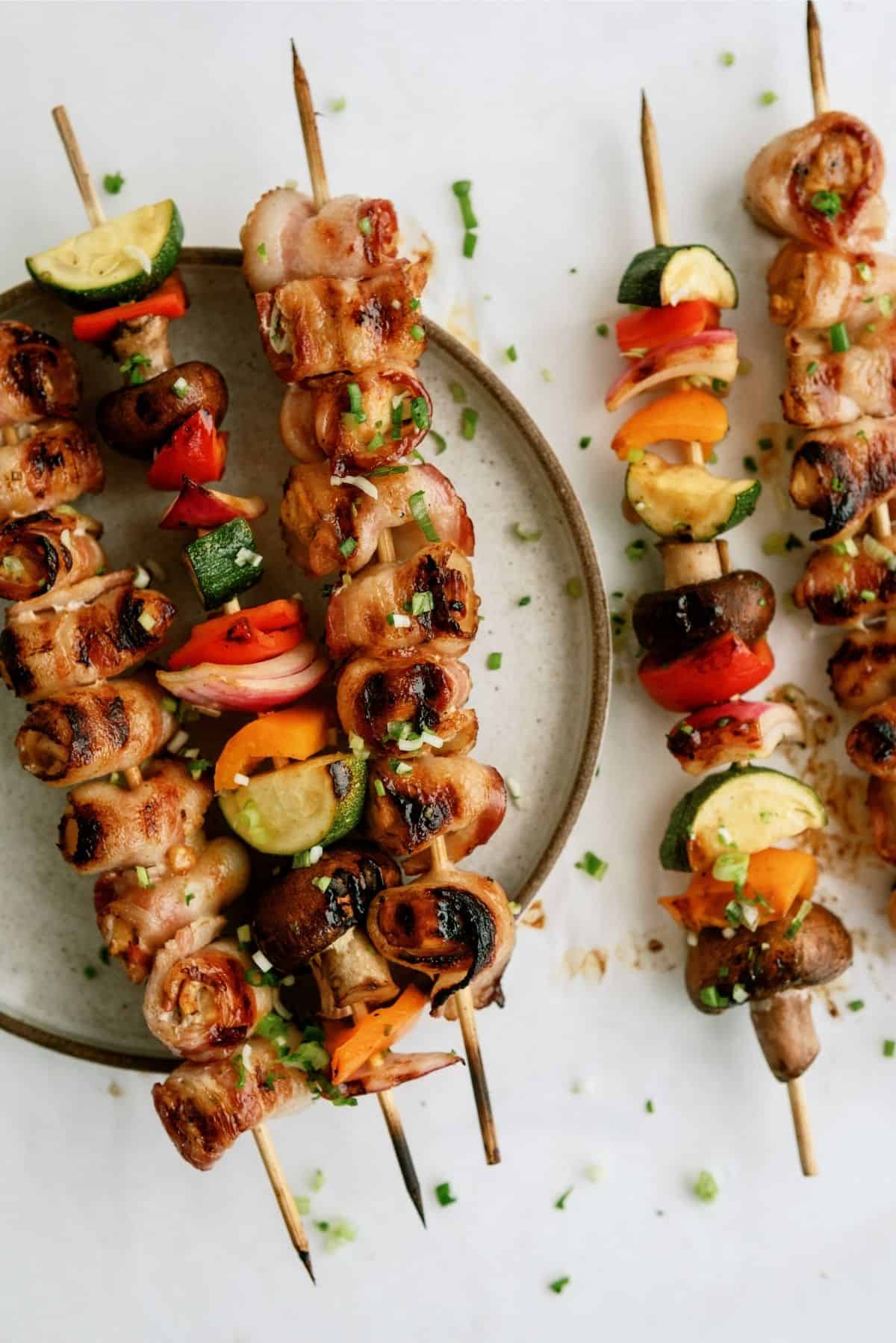 Chicken bacon shish kabobs are one of the most popular Six Sisters' recipes yet! It is the perfect summer dinner recipe that you can make on your grill in no time.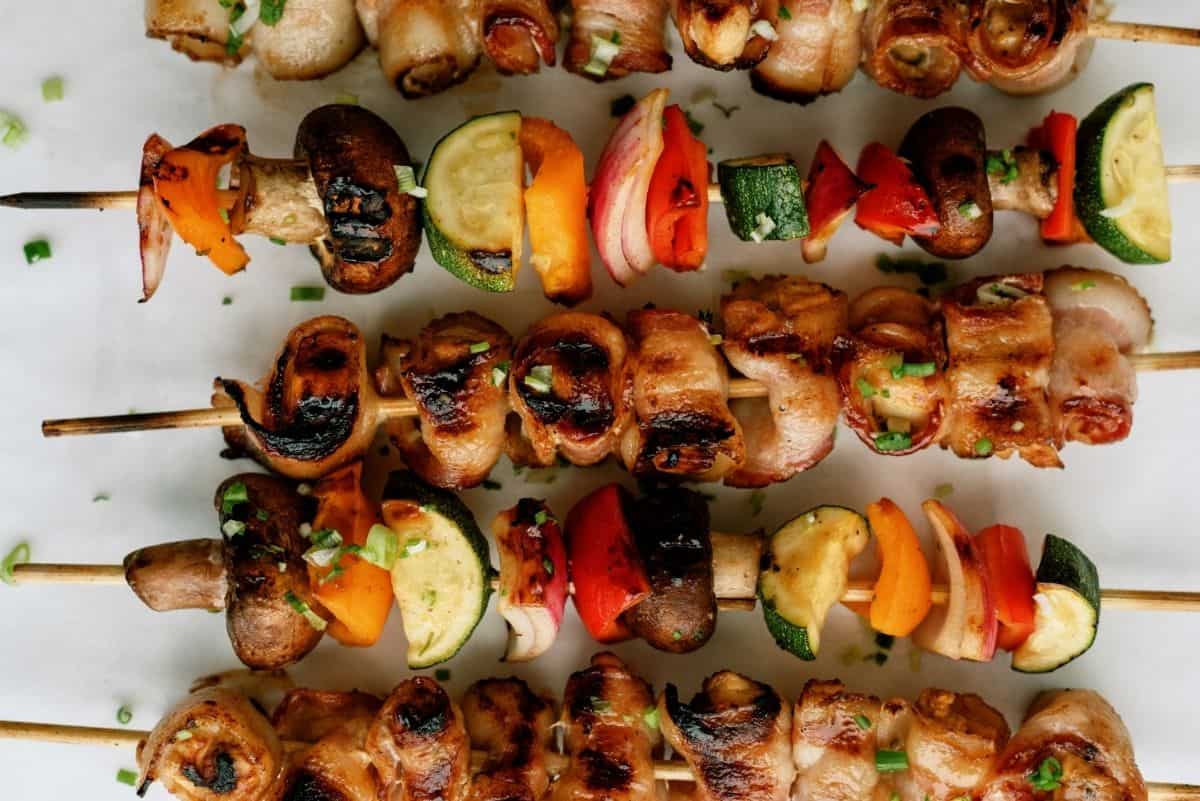 I'm not sure if you knew you can grill bacon, but you most definitely can, and you should! With the chicken wrapped in bacon, you get the most delicious, juicy, and flavorful chicken kabobs.
You can make these shish kabobs up ahead of time and pull them out when you are ready to get them grilling. They are always a hit at get togethers during the summer so make sure you make them for your next party!
For great things to serve with this chicken bacon recipe, you can make up our Best Creamy Pasta Salad, Honey Lime Fresh Fruit Salad, and some fantastic Copycat Disneyland Chili Lime Corn on the Cob.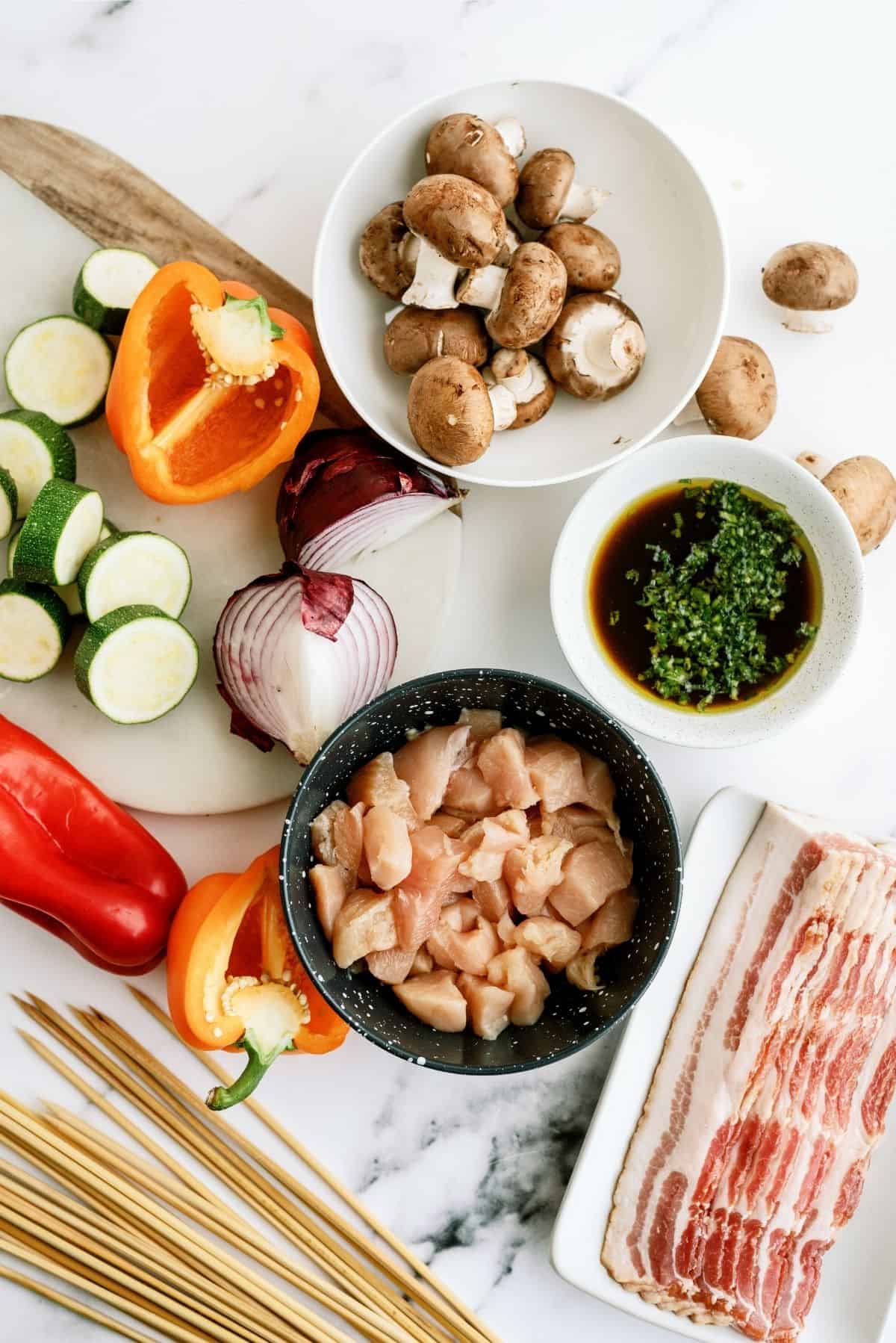 Ingredients Needed For Our Chicken Bacon Shish Kabobs:
Soy sauce
Apple cider vinegar
Honey
Olive oil
Minced green onions
Boneless chicken breast
Bacon
How To Make Our Chicken Bacon Shish Kabobs:
Making the chicken kabobs are fairly simple to prepare and make up.
Start by getting out a large mixing bowl and pour in the soy sauce, apple cider vinegar, honey, olive oil, and minced green onion and mix it all together.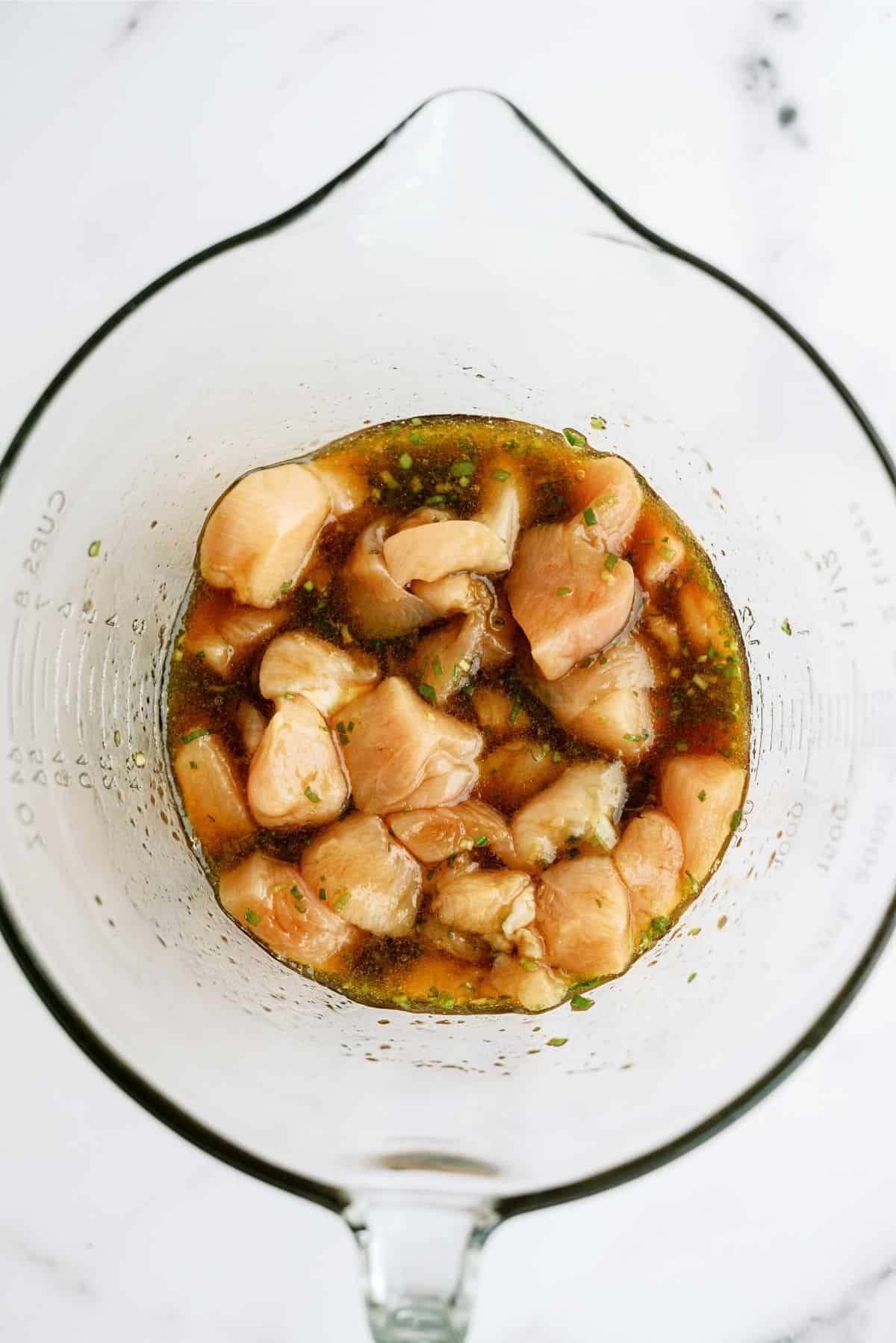 Then, place the chopped up bite-sized chicken pieces, and any veggies you might want to grill too!
Turn the chicken in the marinade to make sure it is completely coated.
Cover the bowl with foil or plastic wrap and store it in the fridge for at least an hour but could be overnight too!
PRO TIP: The longer it marinates, the more flavor the chicken will have.
Turn on the grill and preheat it to high heat.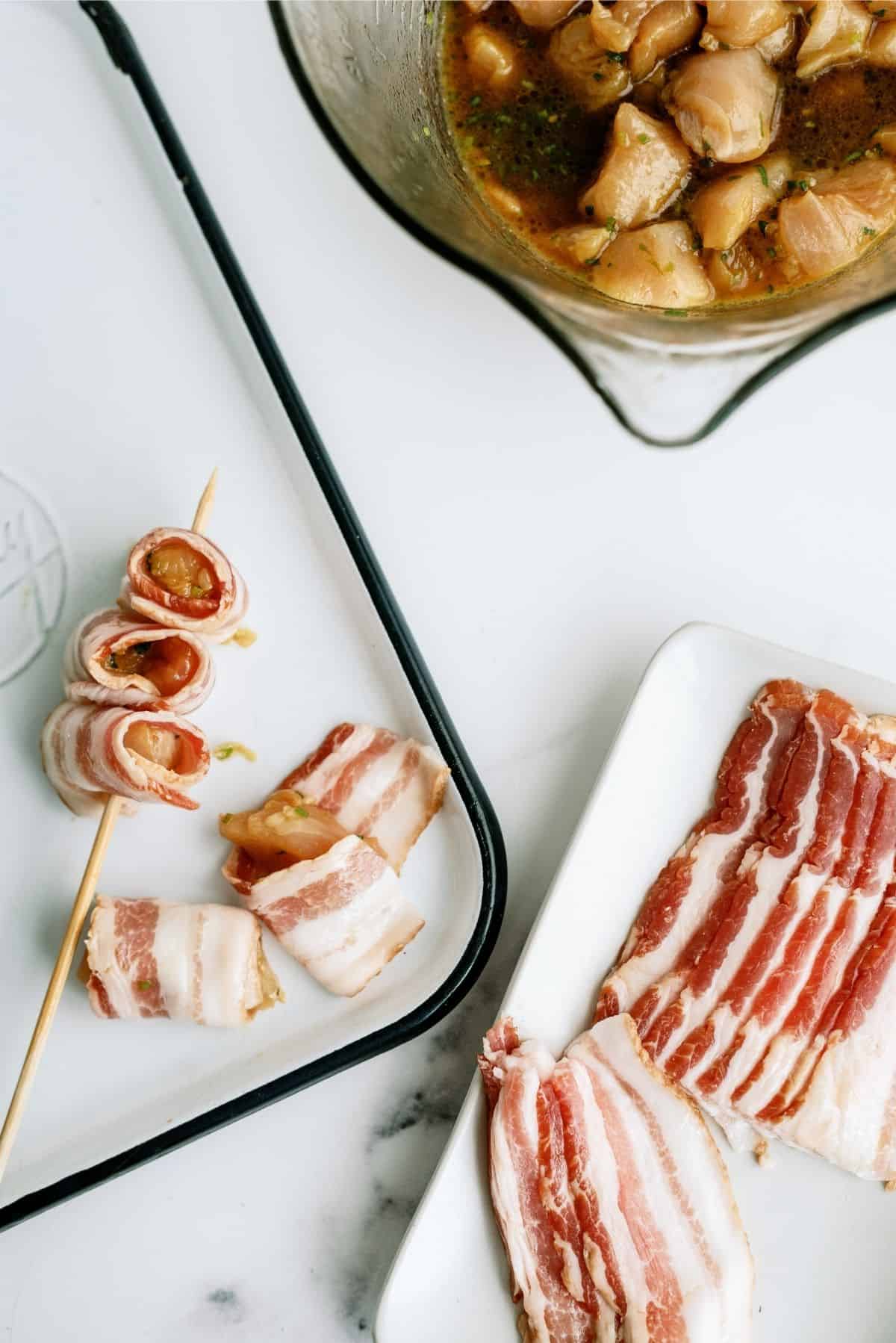 While the grill is heating up, wrap the pieces of chicken with bacon and thread the skewer through the chicken until it is full.
Make sure to get the bacon skewered as well so it does not fall off.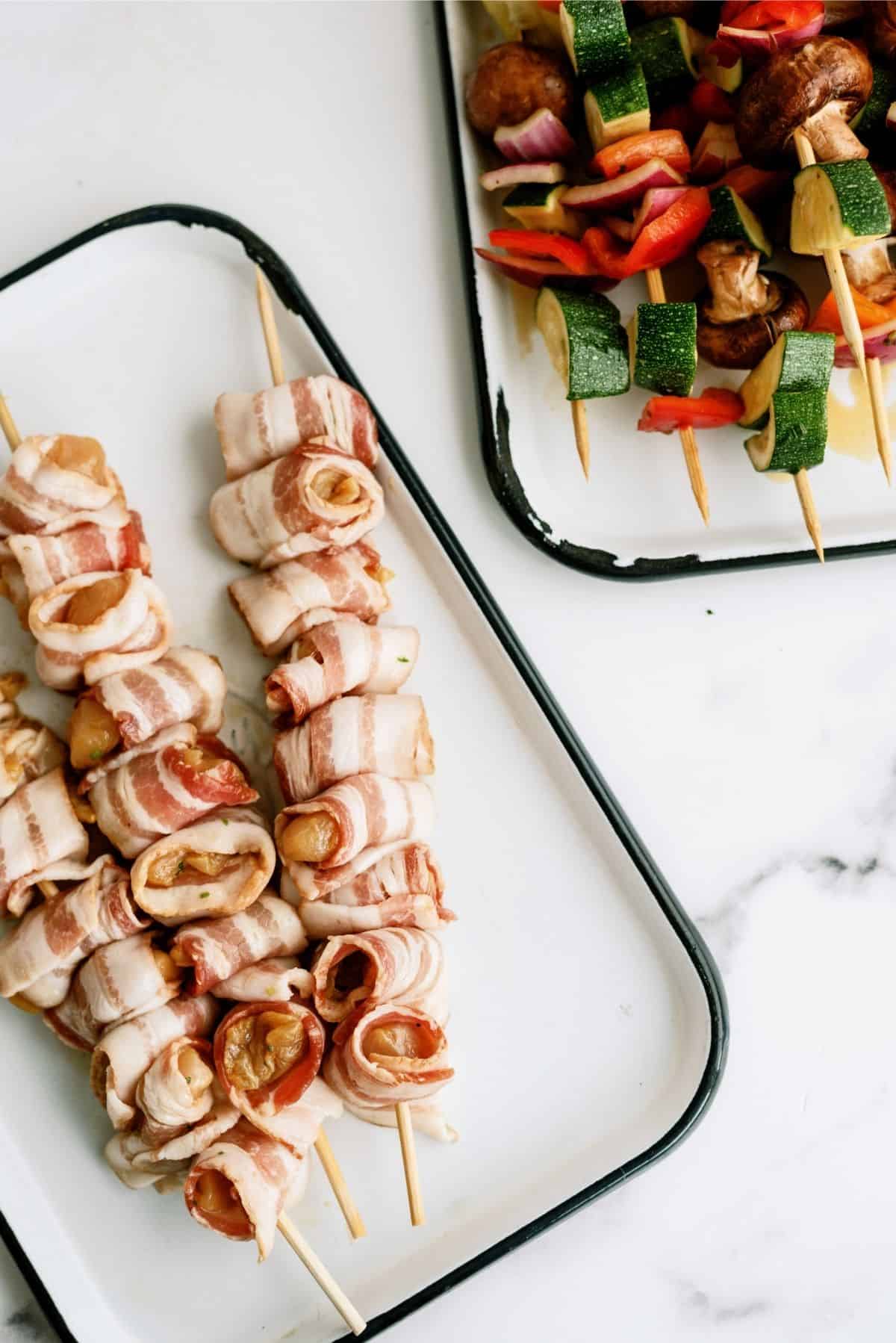 Then using another skewer for the veggies since they will take less time to cook.
Place the skewers on the grill and allow the chicken and bacon to cook for 15-20 minutes.
While the chicken cooks, occasionally brush the remaining marinade on the kabobs until the bacon is crispy and the juices from the chicken run clear.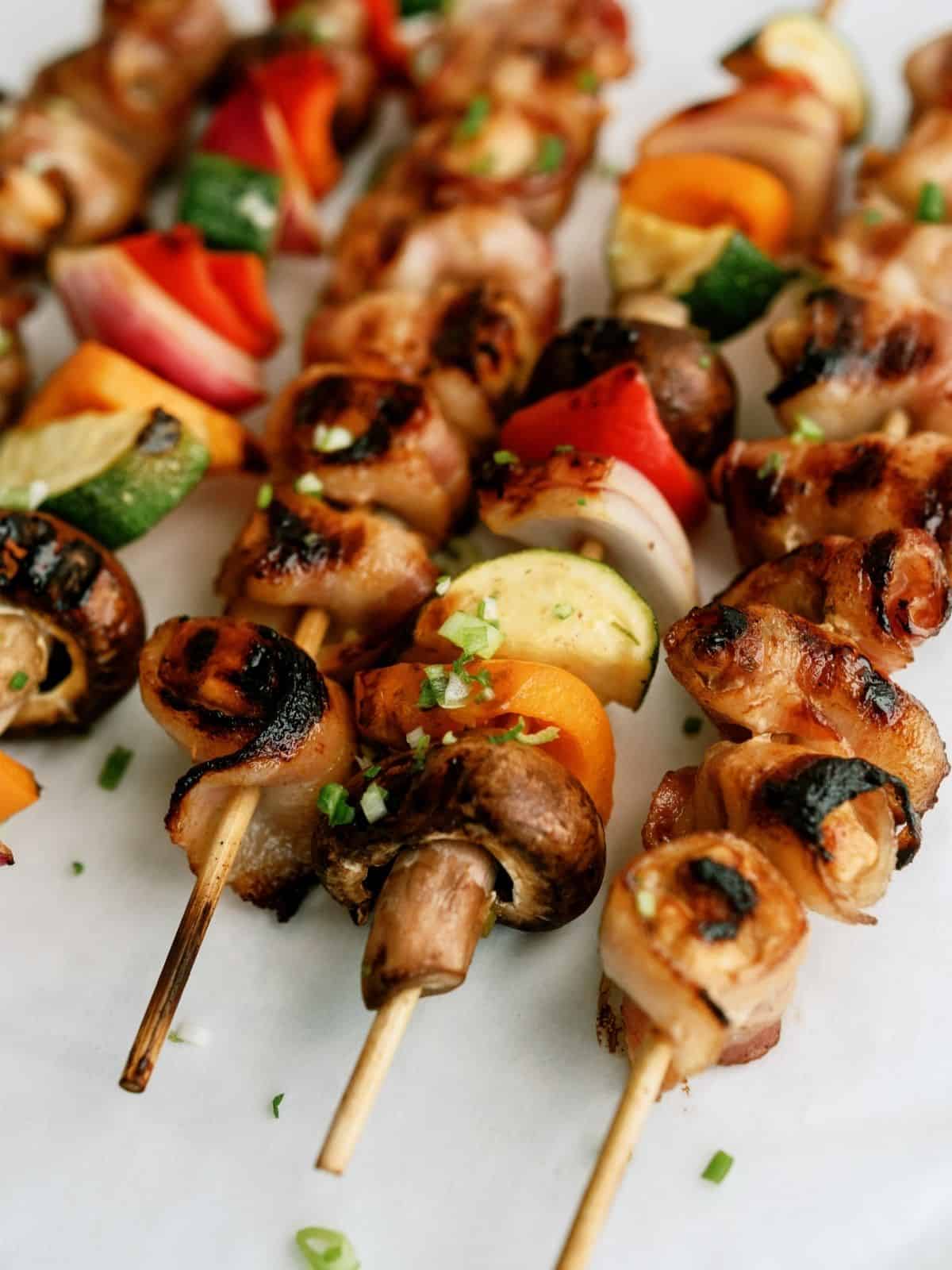 To Make This Perfect Summer Dinner Recipe You Will Need:
Large mixing bowl (THIS is a great set of bowls!)
Basting brush
Grill
Skewers