You may have noticed that we have been trying to share some healthier recipes . . . not only do we get requests for healthier dishes all the time, but we also put together a weekly Healthy Menu Plan that is family-friendly and picky eater approved!
This recipe is helps to cure your chocolate cravings without totally ruining your diet. I made a batch of these and didn't tell my kids what went in them (I also made sure that they didn't see the batter as I was mixing these brownies up because the avocado makes things a little green . . . ha ha!) and they devoured them. Seriously loved them and didn't even bat an eye!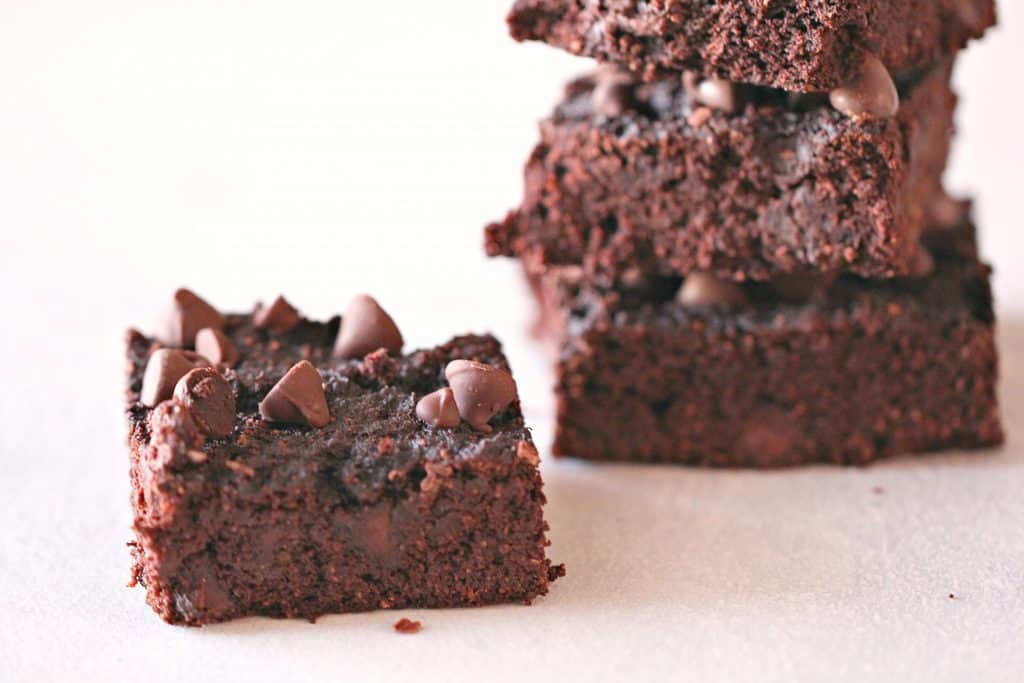 When it comes to baking, you can use an avocado as a substitute for butter, shortening, and/or oil. While avocados do have fat, it's more of the "good-for-you" fats instead of saturated fats. Plus avocados have less calories than butter and oil and tons of vitamins and minerals, so . . . #winning.
Avocados also have a higher water content than butter, making your baked goods soft. So . . . what are you waiting for?? Throw some avocados in these brownies and let's get cooking!
The other ingredient used in these brownies that is a little different is coconut flour. I haven't made too many recipes using coconut flour, so I am still learning. I have learned that coconut flour cannot be a straight-across substitute for all-purpose flour or other flour because coconut flour is so different. It's really absorbent and requires more eggs and/or liquid to make it work. So, if you don't have any coconut flour on hand, I recommend that you try a different brownie recipe.
Serves: 16
Fudgy Avocado Brownies
10 minPrep Time
25 minCook Time
35 minTotal Time
Ingredients
1 large avocado
1/2 cup unsweetened applesauce
1/2 cup honey
1 teaspoon vanilla extract
3 large eggs
1/2 cup coconut flour
1/2 cup unsweetened cocoa powder
1/4 teaspoon salt
1 1/4 teaspoons baking soda
1/3 cup semi-sweet chocolate chips (optional)
Instructions
Preheat oven to 350 degrees F.
Spray an 8x8-inch baking dish nonstick cooking spray and set aside.
In a blender or food processor combine avocado, applesauce, honey and vanilla (if you don't have a blender, you can mix by hand until smooth).
Add these ingredients to a large bowl and whisk in eggs.
Add in coconut flour, cocoa powder, sea salt and baking soda and stir until completely mixed together. Sprinkle chocolate chips on top (if using).
Place in oven to bake for 22-25 minutes.
Allow to cool for 20 minutes before cutting.
Keep them on the counter in an airtight container at room-temperature for up to 2 days or in the fridge for up to 5 days.
7.8.1.2
2756
https://www.sixsistersstuff.com/recipe/fudgy-avocado-brownies/
Recipe slightly adapted from The Healthy Maven