Dry pinto beans turn into PERFECT restaurant-style Refried Beans in the Instant Pot with this easy recipe! Simple ingredients in this dump-and-go dish.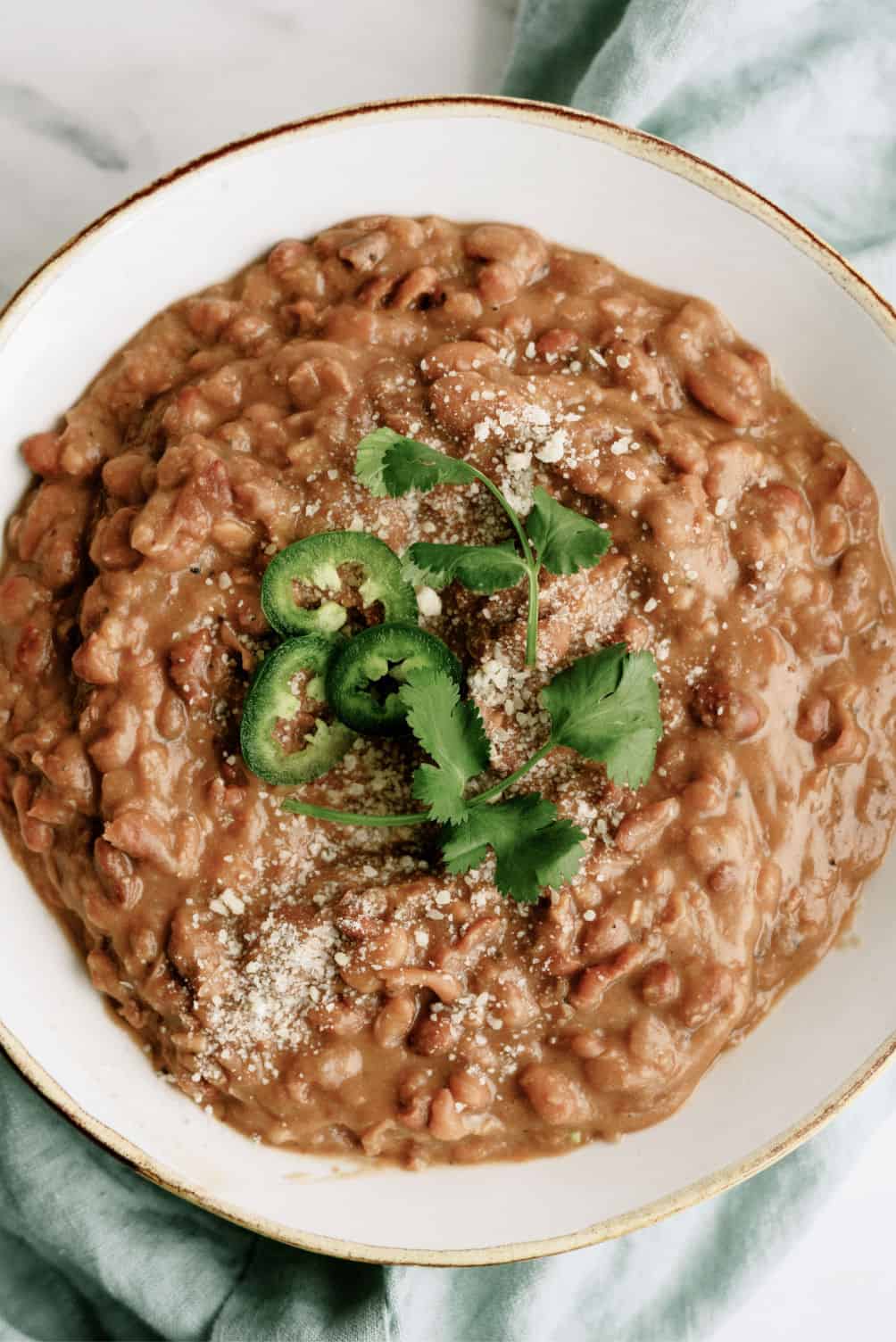 You know how when you go to a Mexican restaurant, they always have the most amazing refried beans?
This recipe gives you those delicious restaurant-style refried beans and the great part is that they are SO easy to make because they cook in your Instant Pot!
No need to soak your dry beans before making this recipe – your Instant Pot does all the hard work!
Don't have an Instant Pot? Be sure to check out our crock pot version: Slow Cooker Refried Beans.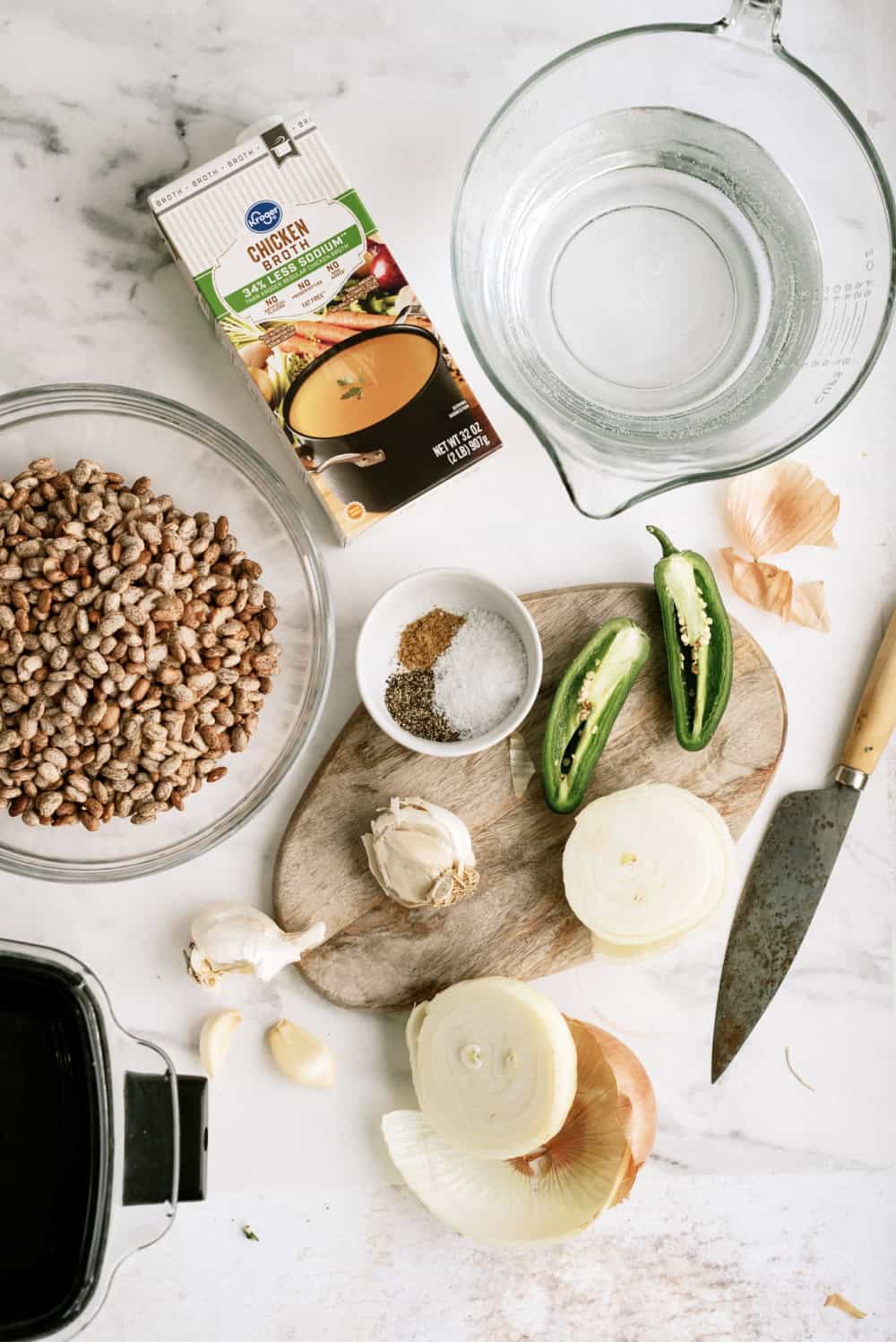 Ingredients Needed For Instant Pot Refried Beans:
Onion
Dry pinto beans, rinsed
Jalapeno pepper
Minced garlic
Salt
Fresh ground black pepper
Ground cumin
Water
Chicken broth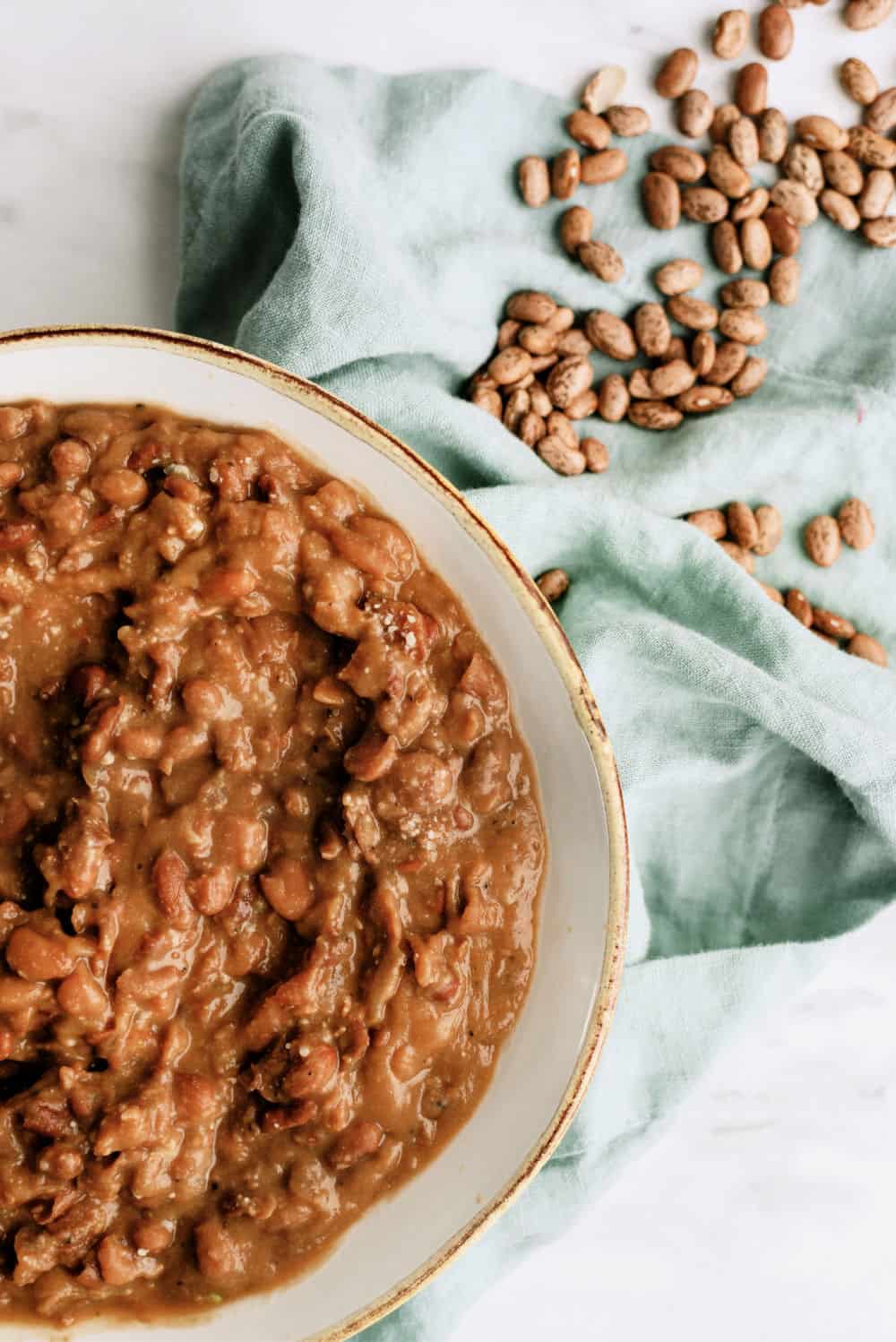 How to make Refried Beans in the Instant Pot:
Place the liner into the Instant Pot.
Place the onion, rinsed beans, jalapeno, garlic, salt, pepper, and cumin into the liner of the Instant Pot.
Pour in the water and the chicken broth.
Place the lid on top of the Instant Pot. Move the valve to SEALING.
Press the MANUAL (or PRESSURE COOK) button and set the timer for 45 minutes.
Let the pressure do a natural release when it's done (will take 15-25 minutes).
Drain the excess liquid from the beans and set liquid aside.
Using a potato masher or handheld electric mixer, mash the cooked beans until they reach the desired consistency. Add drained liquid back in as needed (I usually add 1/2 cup – 1 cup of liquid back in).
Serve and enjoy! Makes about 12 servings.
Love Mexican food? Be sure to check out all of our favorite Mexican food recipes!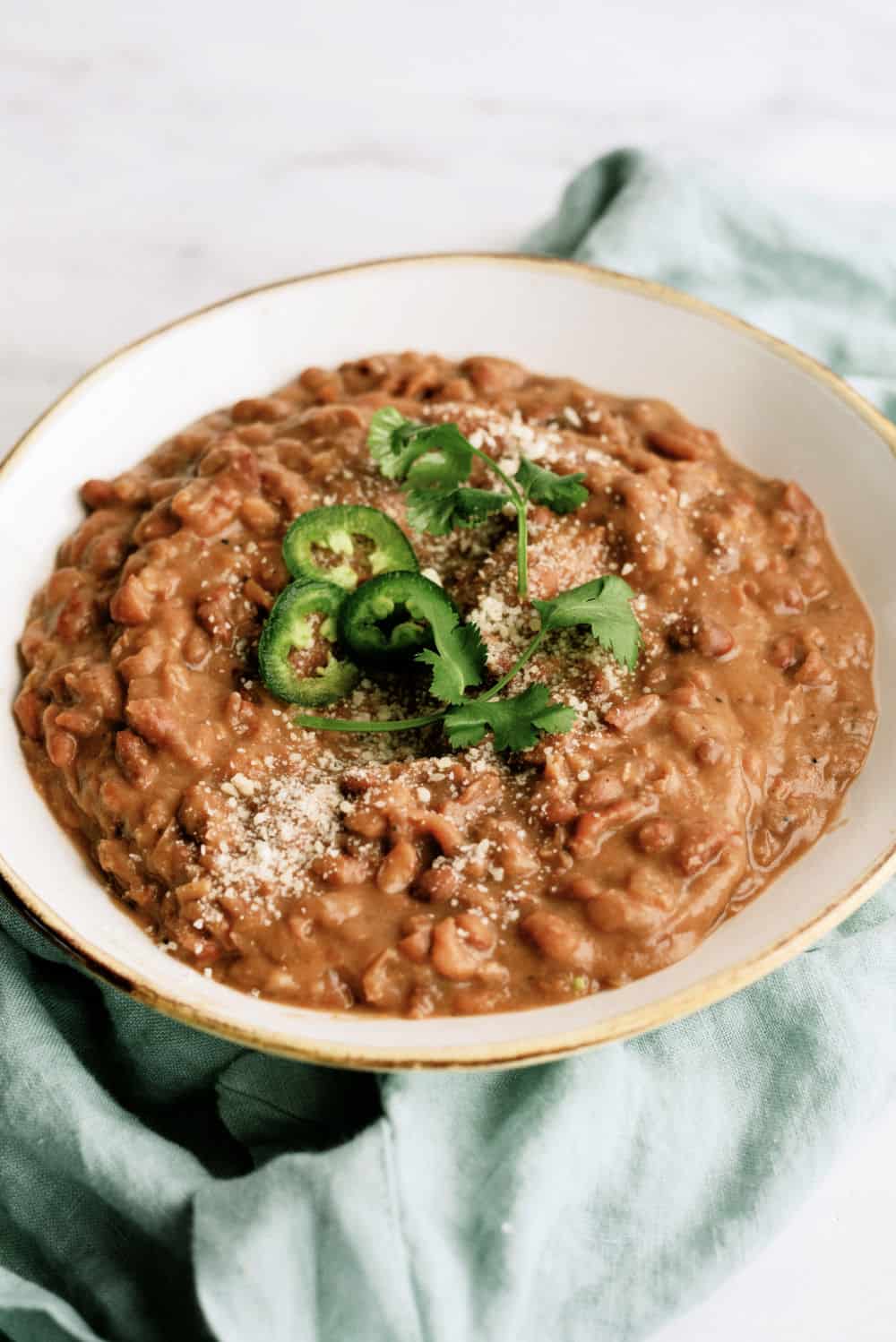 How to freeze these beans:
You could easily freeze these beans (once they have cooled down, I stick them in a gallon-sized Ziploc bag and place them in the freezer. When you want to eat them, remove from the freezer and let them thaw for a few hours in the fridge, then heat up in the microwave until warmed through.
You could also turn these beans into a freezer meal by making Freezer Refried Bean Burritos!
Looking for more freezer meals just like this? Click here for our top 100 Instant Pot Freezer Meals!