Enjoy this air fryer Indian fry bread recipe (Navajo tacos) when you are craving some delicious comfort food. This fry bread gives the wonderful crispy texture and then layers it with all your favorite taco toppings.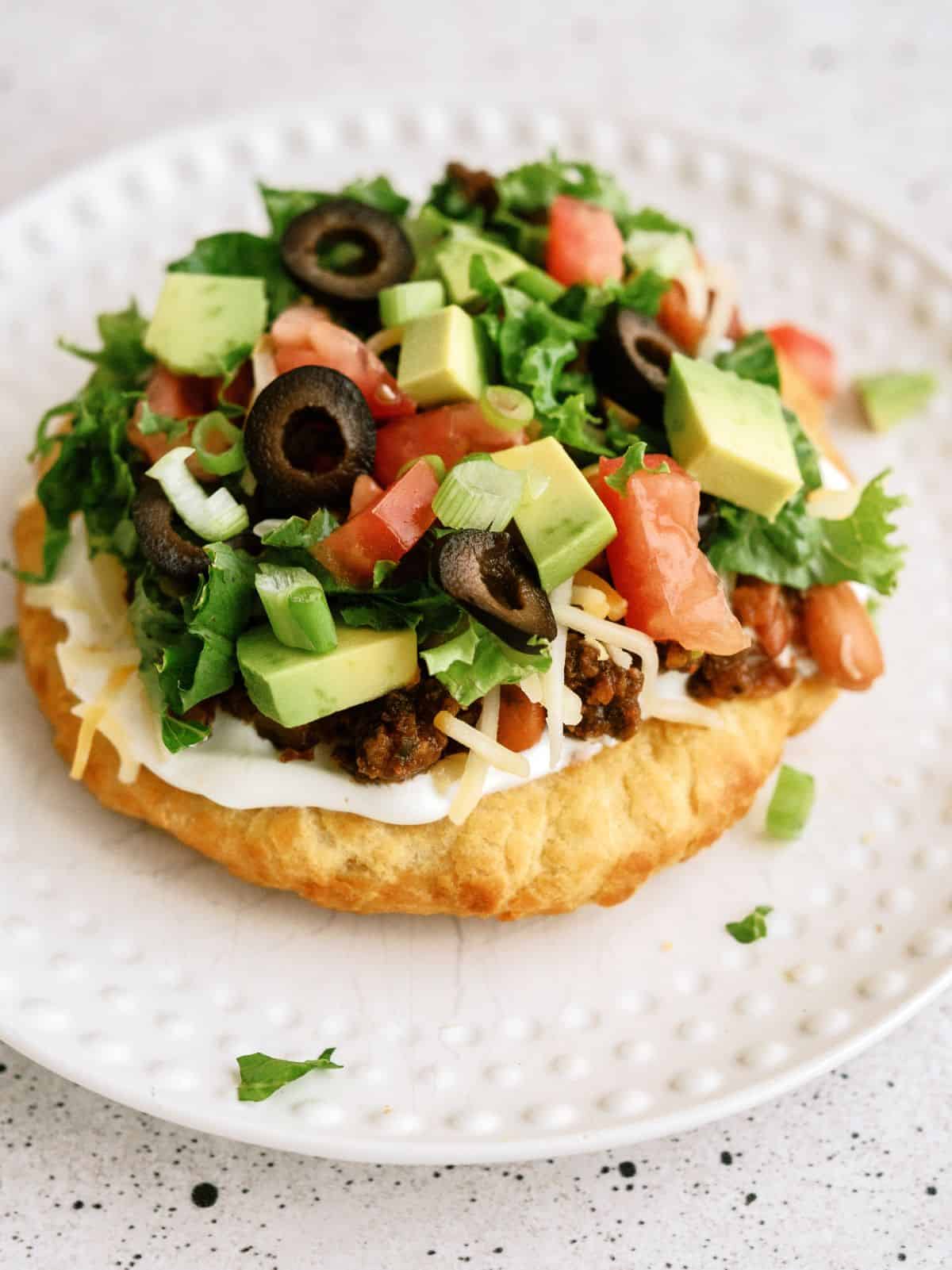 Air fryer Indian fry bread recipe is going to be your new favorite indulgent dinner. You don't even have to go out to have a wonderfully tasty dinner. So save your money and give our air fryer fry bread recipe a shot.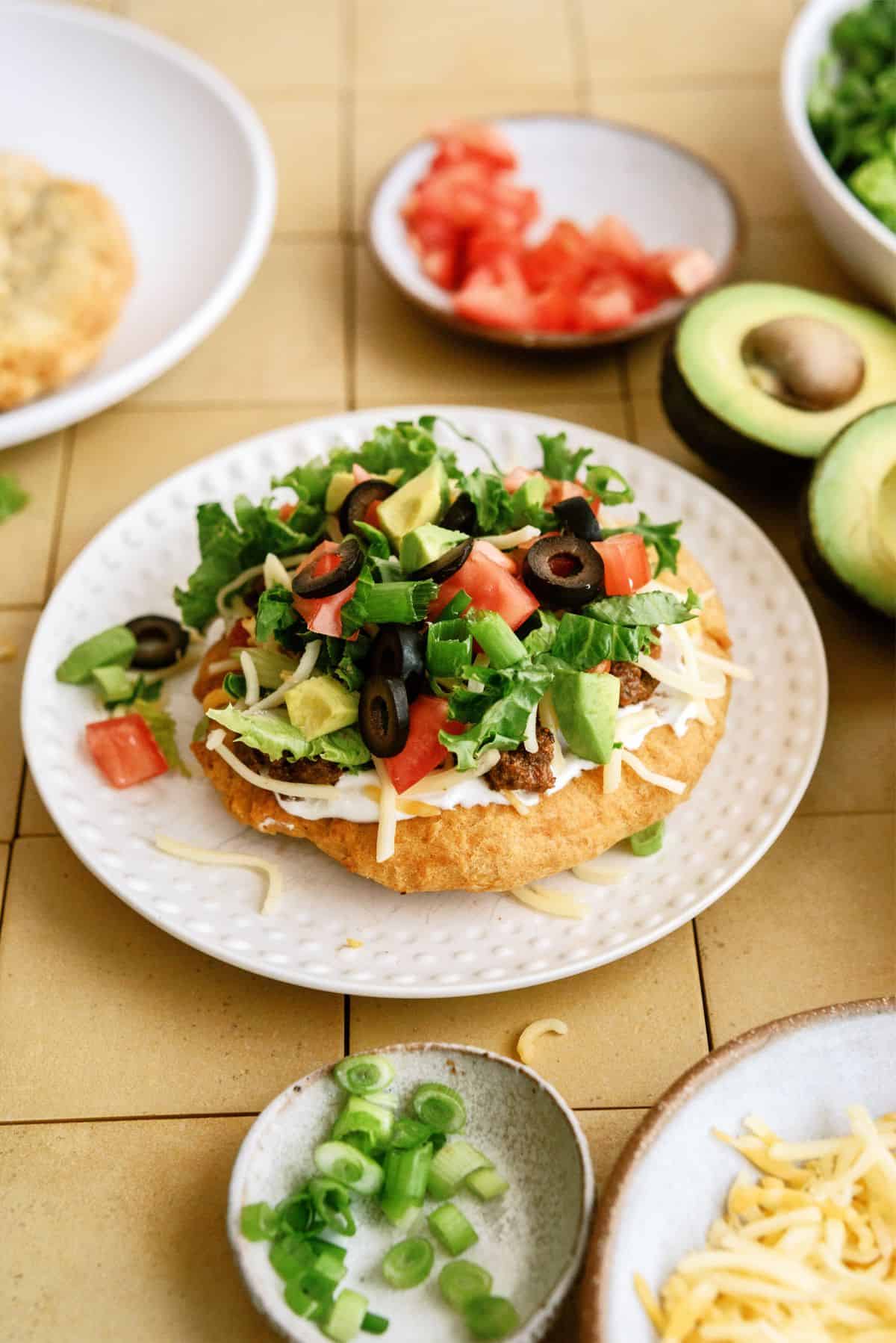 Fried bread dough in the air fryer is such a fun way to use your air fryer. I am guilty of using my air fryer to whip up some crispy chicken nuggets, but making this navajo fry bread air fryer recipe has given new life to our air fryer.
If you have never had the joy of experiencing Indian fry bread, then this is a great recipe to start with. It is like a taco salad on top of a piece of crispy yet tender bread. YUM!
Serve these navajo tacos with some tasty copycat Disneyland chili lime corn on the cob, spanish cauliflower rice, and our take on homemade fried ice cream without the frying! I can't even tell you how good that fried ice cream is, you must experience it for yourself.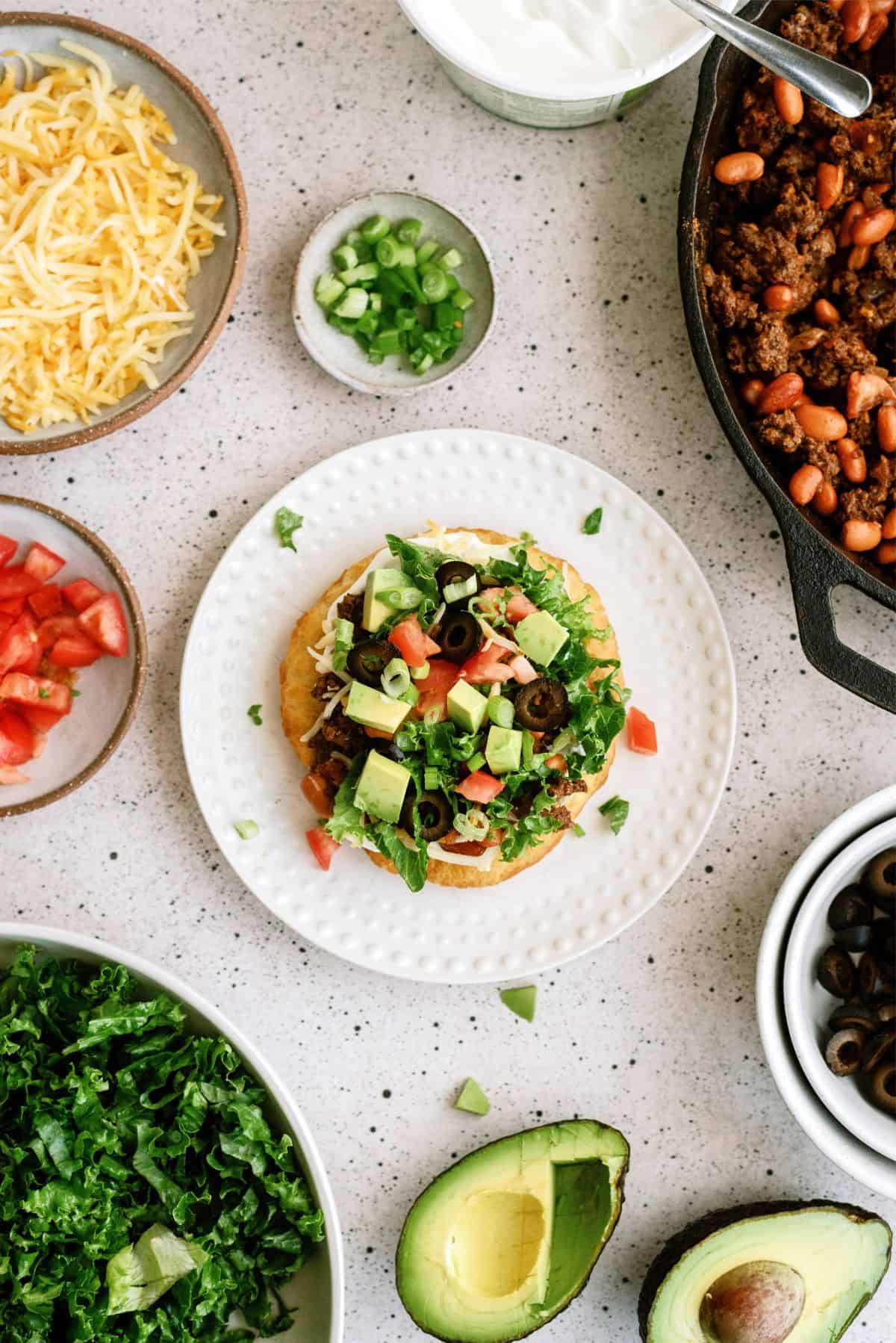 Ingredients You Need to For Our Air Fryer Indian Fry Bread Recipe:
All purpose flour
Salt
Baking powder
Milk
Ground beef
Onion, diced
Pinto beans
Low sodium taco seasoning
Salsa
Shredded lettuce
Sour cream
Shredded cheddar cheese
Pico de gallo
Guacaomole
Black olives
Vegetable oil
How To Make Our Air Fryer Indian Fry Bread Recipe:
To begin, grab a medium mixing bowl and add in the all purpose flour, salt, baking powder, milk, and mix it together witha fork until it is all the way combined.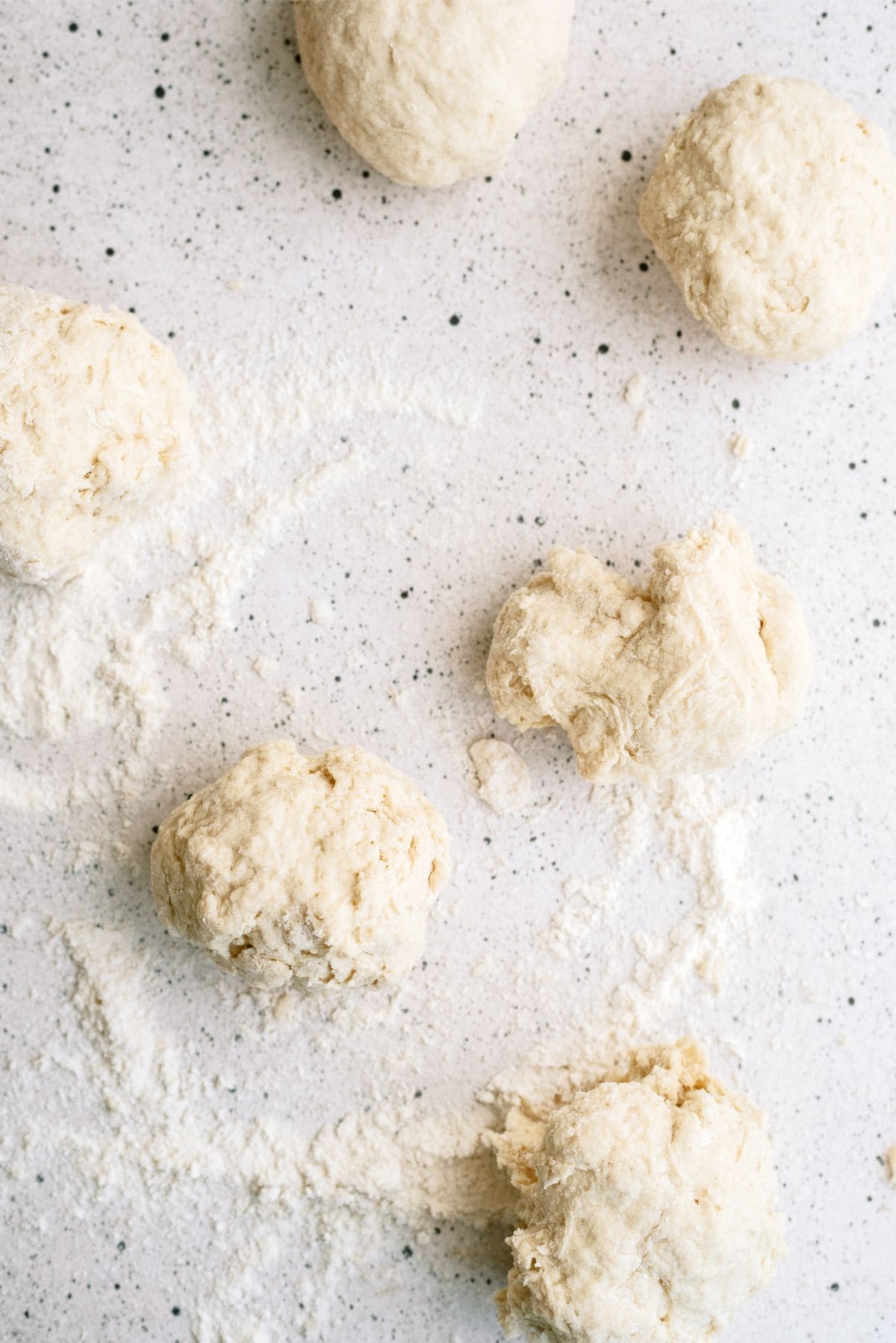 Once the dough is formed, cut it into 6 equal pieces and then roll them into a smooth ball and cover them with a towel and set them aside.
Grab one ball at a time and press the ball into a flat disc that is about 5 inches in diameter and try to to keep the edges a little thicker than then center until all the balls have been formed.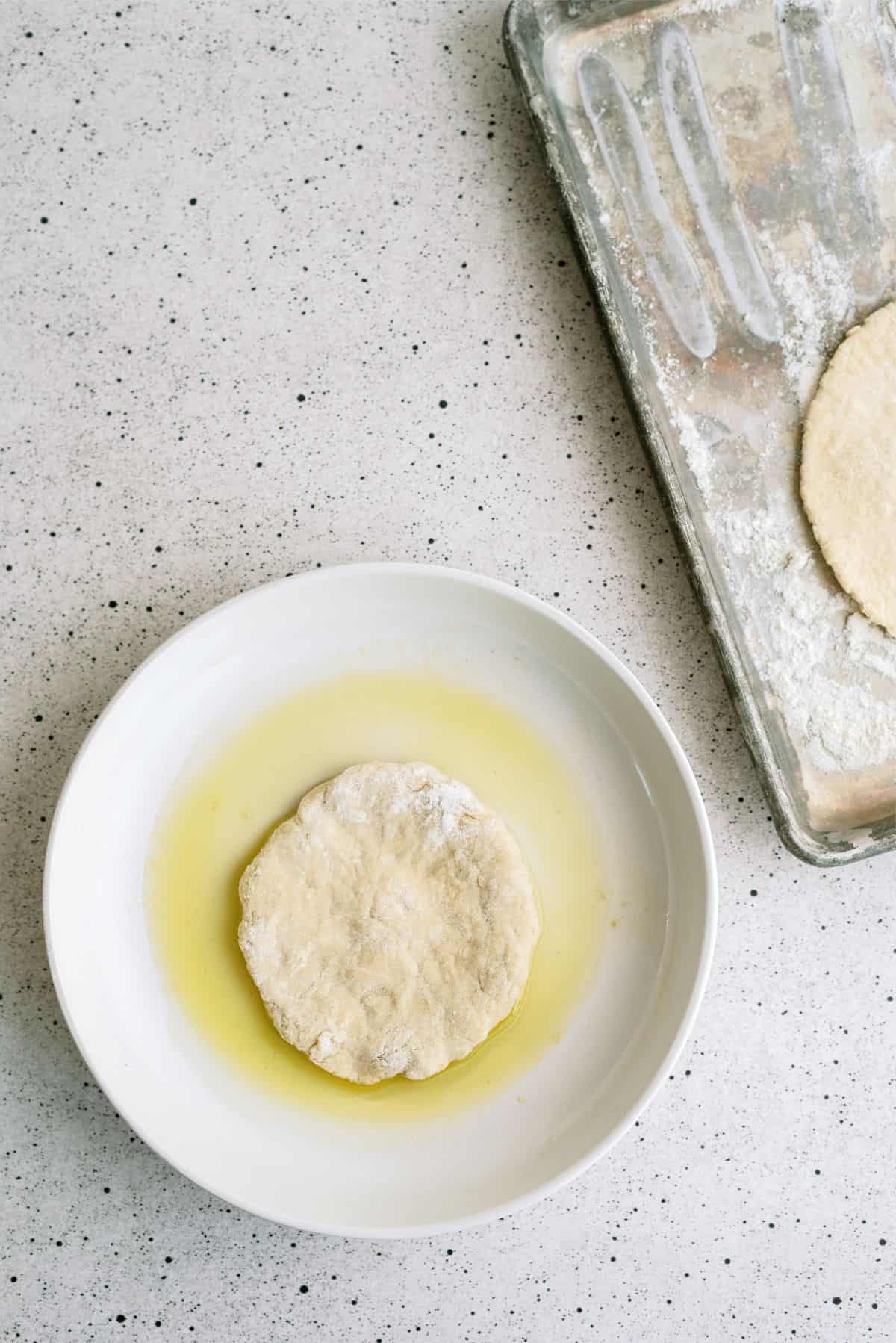 In a shallow bowl or plate, pour the vegetable oil and then place the discs in the vegetable oil filling it to cover each side.
Once the discs have been prepared, place them in the basket of the air fryer (do not over crowd the basket, fry them in shifts if necessary) and set the temperature to 375 and fry the dough for 10 minutes.
While the bread is frying, prepare your taco ingredients!
In a large skillet brown the ground beef and onion until the meat is no longer pink.
Then drain the meat of all the grease and then add in the beans, taco seasoning, and salsa, cooking it all together for about 5 minutes to let the flavors blend together.
As the fry bread is getting done, remove it from the air fryer, placing it on a plate and cover it wiht a towel. If you have more dough to cook, add it to the fryer and bake it for 10 minutes at 375.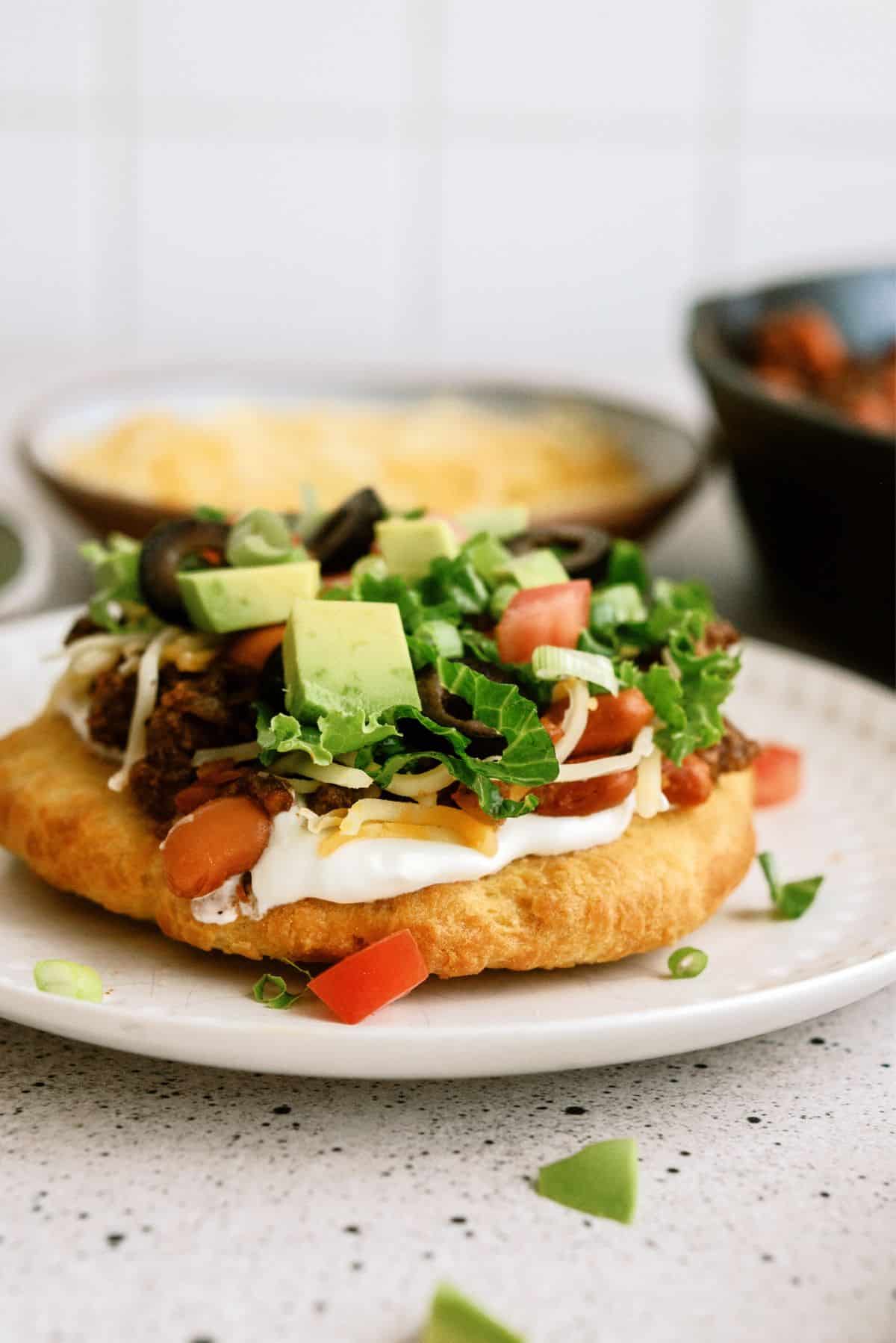 When everything is ready, place the fry bread on the plate and then top it with the meat mixture and all of your favorite taco toppings.
To Make This Air Fryer Bread You Will Need:
Air fryer (THIS is a great one!)
Medium mixing bowl
Skillet
Spatula
Shallow bowl / plate