This Korean BBQ Beef is so simple to throw together and the flavor is out of this world, delicious. It only has a few simple ingredients and we get the most tender meat, every time.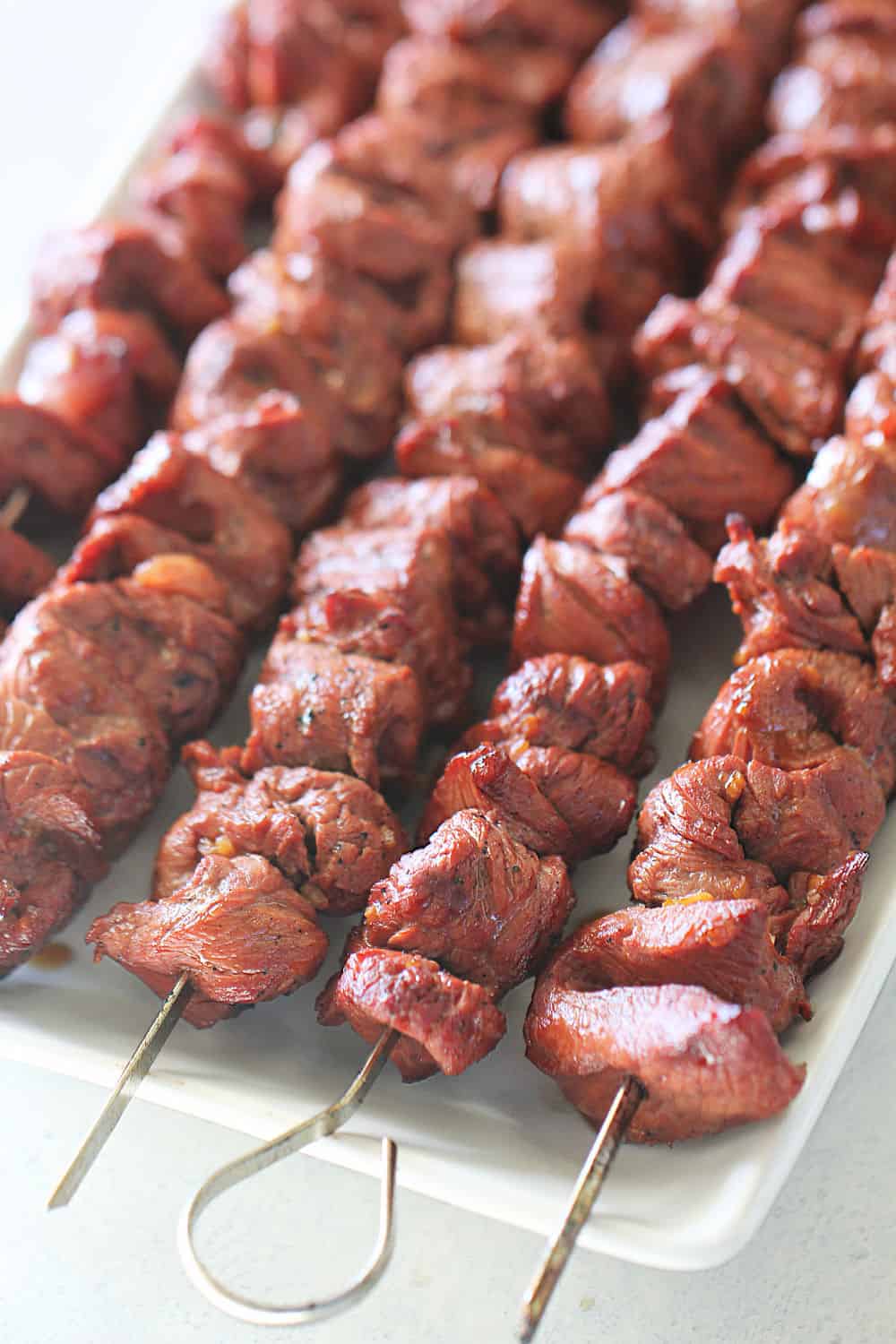 I know that this Korean BBQ Beef doesn't look like anything special, but it's some of the most flavorful beef we have ever grilled! It's a hidden gem on our website This meat is SO GOOD.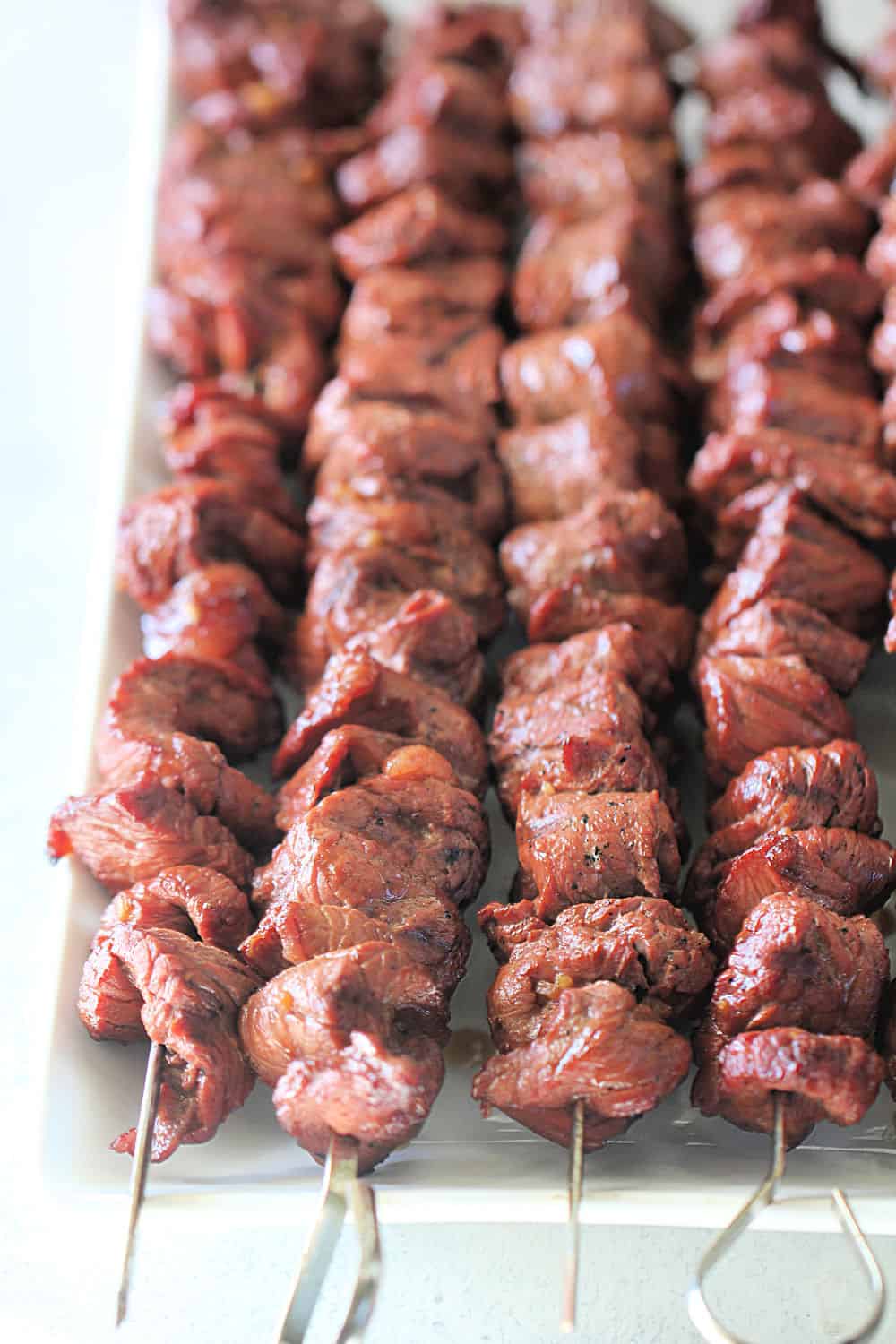 My husband told me he could eat this every night and die a happy man. It was that good. I marinated my meat for about 8 hours so it would be really tender and flavorful. We can't wait to have this again.
I really think the secret was in how long we marinaded it. I let it marinate all morning and afternoon (I made it as soon as I woke up) then we had it for dinner around 5:30 pm.
It was so tender and juicy. I can only imagine the flavor if we let it marinate for 24 hours. So simple and so delicious, with all the flavors of summer. You will love this recipe.
How could I make this recipe more healthy?
For this recipe, we used a little bit of brown sugar, just for the marinade. You won't be able to tell much of a difference without it, but it does add the perfect sweetness.
If you are trying to make this recipe more healthy, we recommend cutting it out or replacing it with honey or pure maple syrup.
Both are great alternatives, and natural sweeteners.