This creamy vegetable ranch dip is made with only 3 ingredients: cottage cheese, Greek yogurt, and ranch dressing mix. Mix it all together in a blender for a smooth and creamy ranch dip that pairs perfectly with fresh vegetables!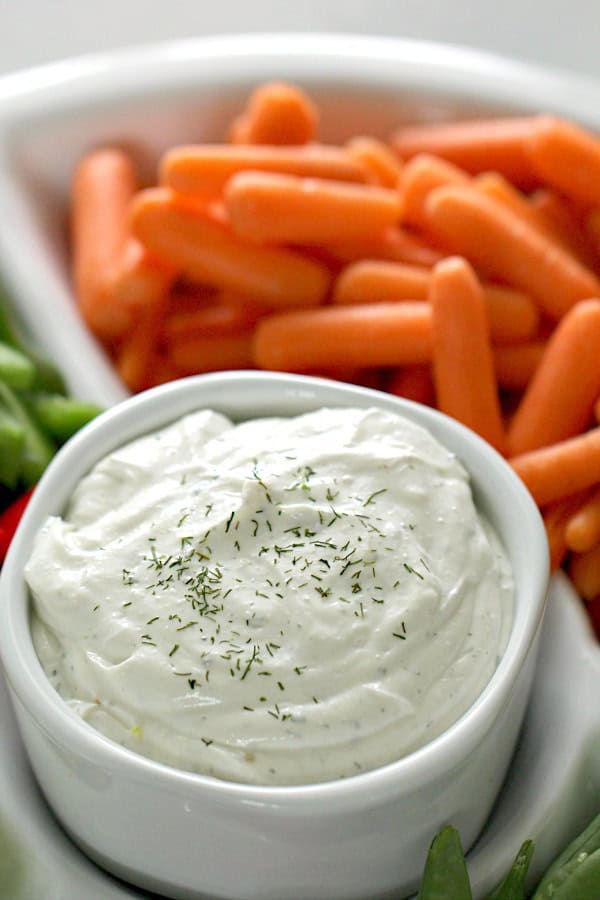 We have a lot of delicious recipes for vegetable dips (our mom's Vegetable Dill Dip is my absolute favorite!) I wanted to create something a little lighter for our veggies and after making this 3 Ingredient Cottage Cheese Ranch Vegetable Dip I don't think I'll use another recipe ever again!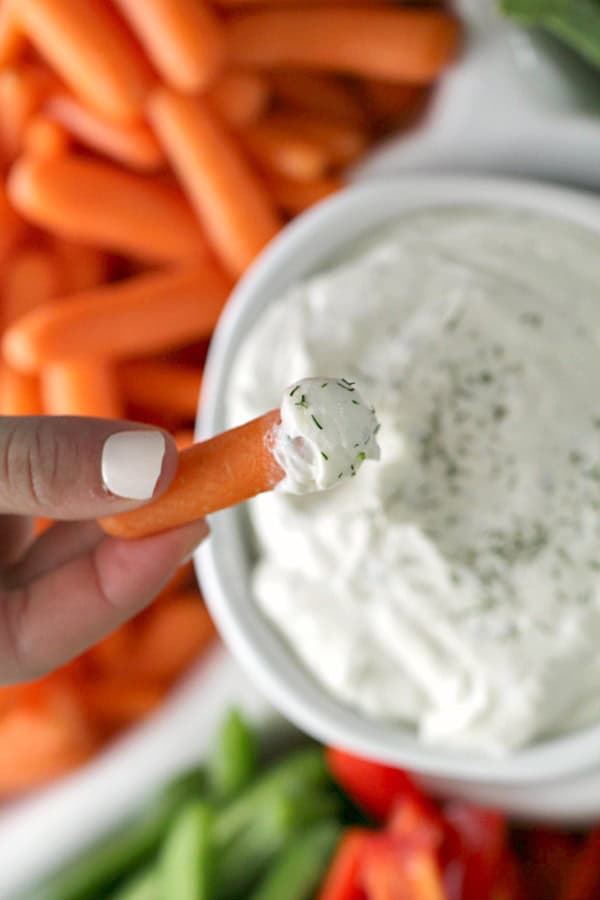 How to make 3 Ingredient Cottage Cheese Ranch Dip:
The 3 ingredients that you need to make this dip are:
low fat cottage cheese (I used 2%)
low fat plain Greek yogurt (make sure it's plain and not vanilla!)
1 packet of dry ranch dressing mix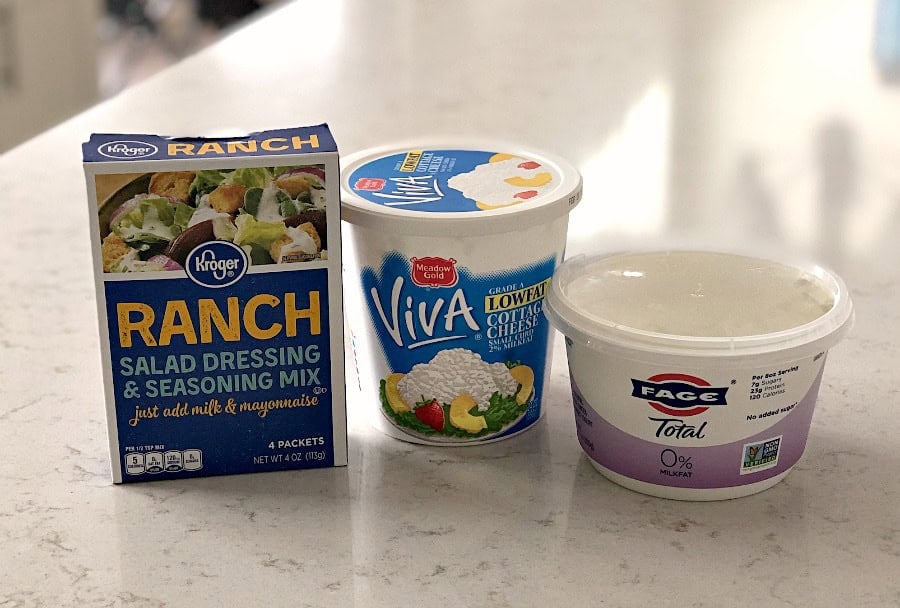 There are 2 different ways to make this dip.
The first way is to add the cottage cheese and Greek yogurt to a blender and blend until smooth, then mix in the dry ranch dressing mix. This way will give you a smooth and creamy dip (this is the way that I prefer it).
The second way is just to add all the ingredients to a big bowl and mix until it's all mixed together. This method will leave you with a bumpy texture from the cottage cheese, but some people prefer it this way.
Both ways taste delicious and you can't go wrong with either method!