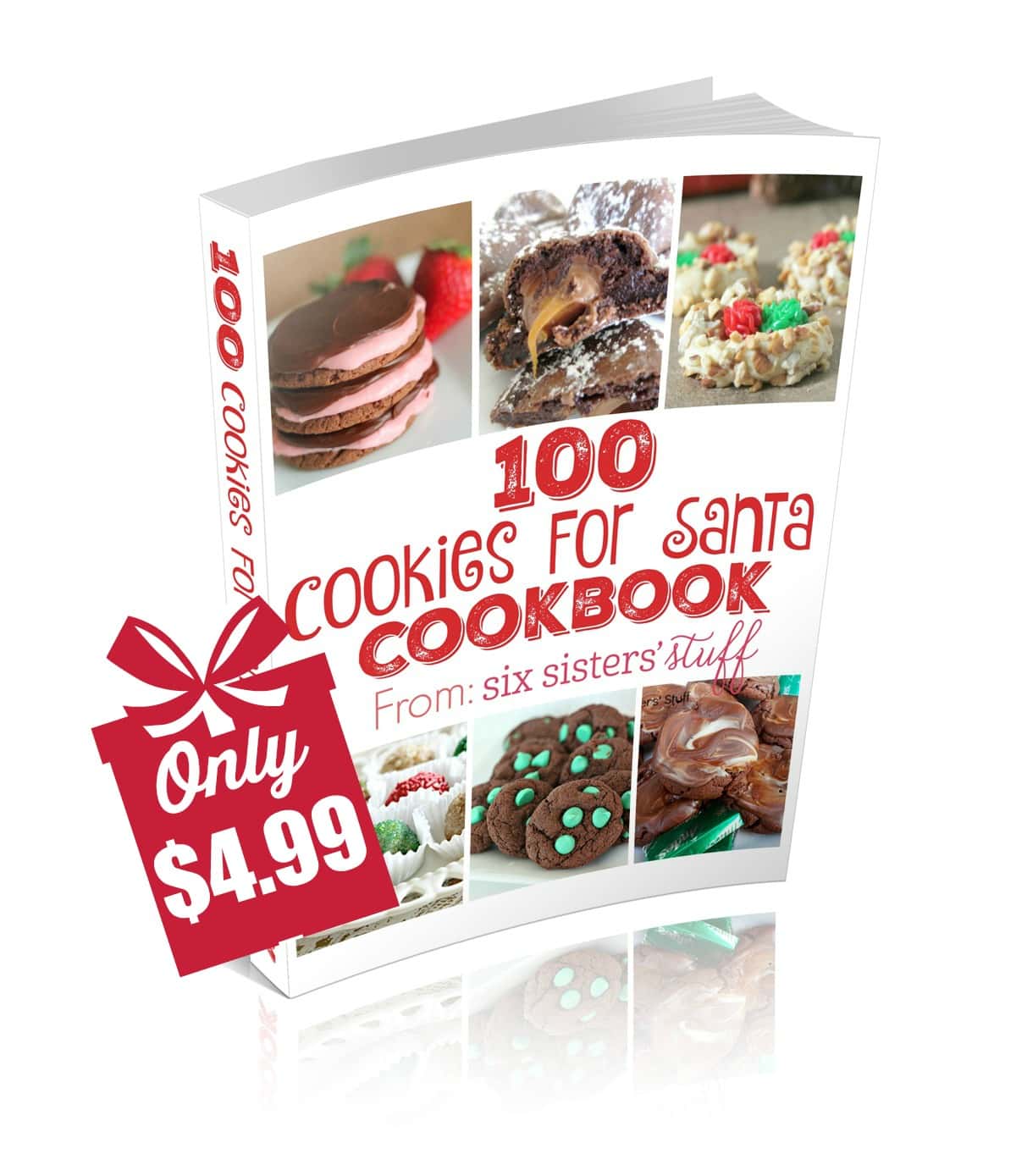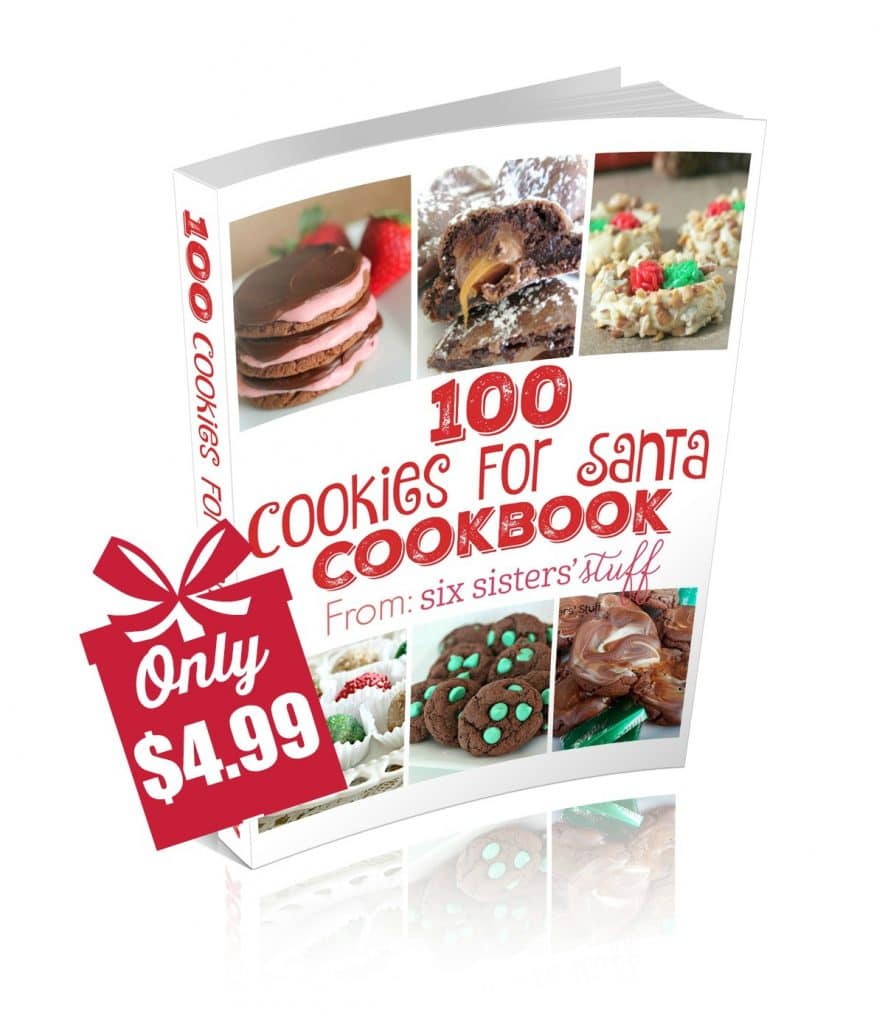 Growing up, we loved making cookies together as sisters and setting them out with eggnog for Santa. Now that we are older and have families of our own, we have many of the same traditions- including cookies for Santa. And we love to make many different cookies for Santa because just one kind of cookie isn?t enough! 🙂
We hope you enjoy this eCookbook of 100 Cookies for Santa!
Merry Christmas!

This eBook is divided into the following sections:
Peanut Butter Cookies
Mint Cookies
Chocolate Cookies
Old Fashioned Christmas Cookies
Family Favorites
Sugar Cookies
No-Bake Cookies
Chocolate Chip Cookies
Crinkle Cookies
Snickerdoodles
Oatmeal Cookies
Cake Mix Cookies
Here are a few of the recipes you can find inside of the book:
*At this time, this book is only available in ebook form.*
An eBook is a cookbook in an electronic format. Rather than having to go to the store to purchase a cookbook, you can download it to your own computer, smart phone or tablet!  You can print your eCookbook if you want a hard version or you can easily access your eCookbook from your computer or other devices whenever you are ready to cook.
After you purchase your eCookbook, you will receive an email with a PDF file that you can download and save for personal use.  If the book sells well, there is a chance that we will be able to actually print this book in physical form for you to purchase.