We have put together 40 of the Best Instant Pot Rice Recipes all in one place for you.
Using your electric pressure cooker to make perfect rice is so much easier than even using a rice cooker.
Many of these recipes will have you use the rice setting or the rice button on your Instant Pot. The rice will cook in a fraction of the time as compared to a rice cooker or even on your stove top.
The Instant Pot can cook all types of rice, including:
fluffy white rice
brown rice
perfect jasmine rice
basmati rice
spanish rice
wild rice
If you follow these easy recipes, you will get perfect rice every time (and not mushy rice).
For best results, follow the directions for cooking time, high pressure, natural release, and quick pressure release to get the best fluffy rice with the perfect texture.
What's the best water ratio when cooking rice?
The ratio of rice to water when cooking rice in the Instant Pot is to do a 1:1 ratio (which means if you use a cup of rice, also use a cup of water).
If you follow this ratio, you will get perfect rice every single time.
How do you store leftover rice?
If you cook too much rice, you can store the leftovers!
Once the cooked rice has cooled down to room temperature, you can store it in a leftover airtight container in the fridge. It will last for 3-5 days.
Below are some of the best Pressure Cooker Rice Recipes we have found – many of them have a 5 star rating.
We know you will love these recipes for the best rice ever!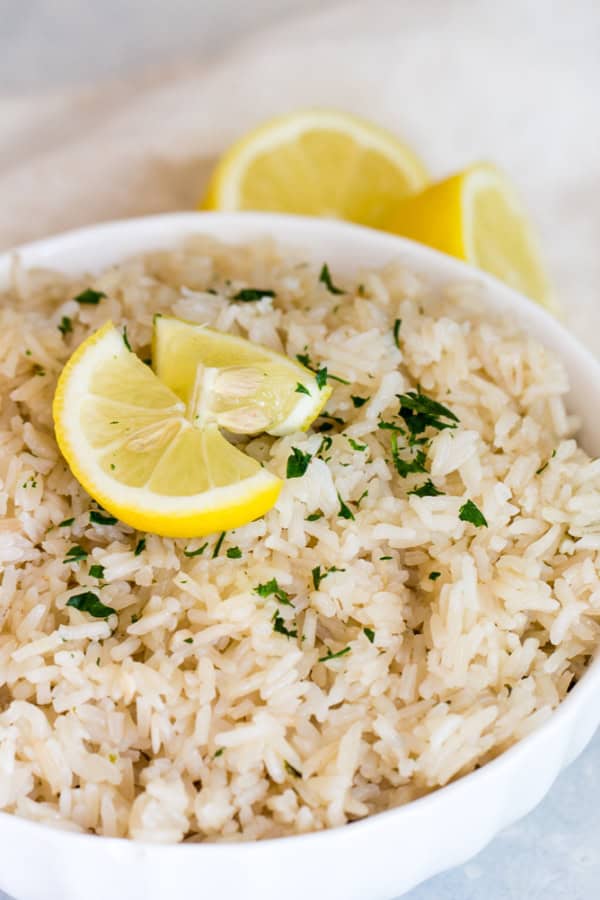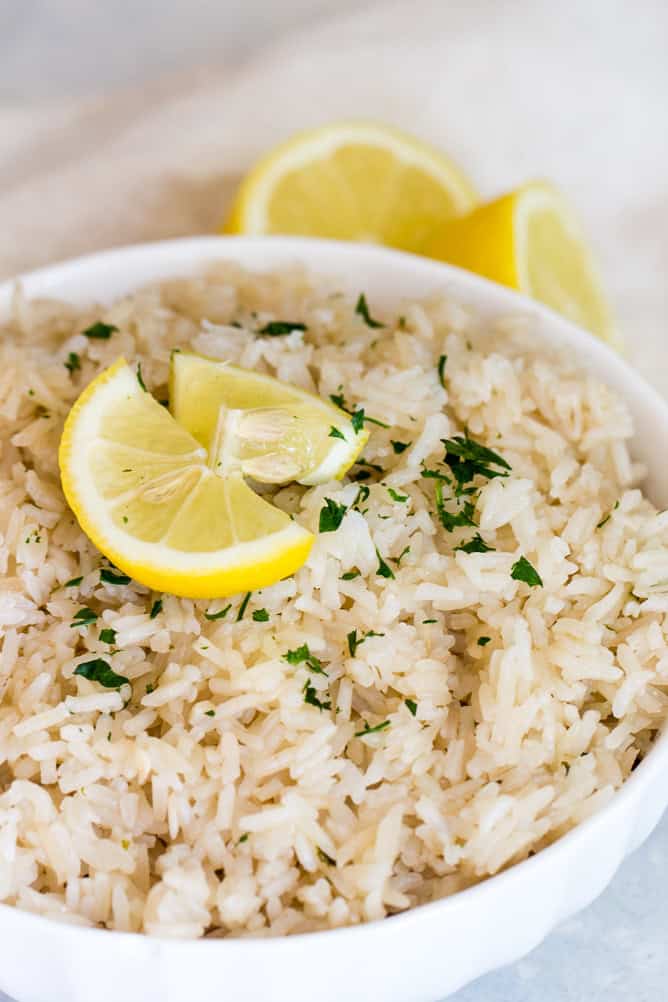 Instant Pot Lemon Rice Pilaf Recipe
We're using our Instant Pot to make a quick and delicious side that your whole family will love. Instant Pot Lemon Rice Pilaf is done in 20 minutes!
View the Recipe