Pork Tenderloin slow cooked to perfection, then topped with the most delicious glaze. It's melt-in-your-mouth amazing and worth the extra step.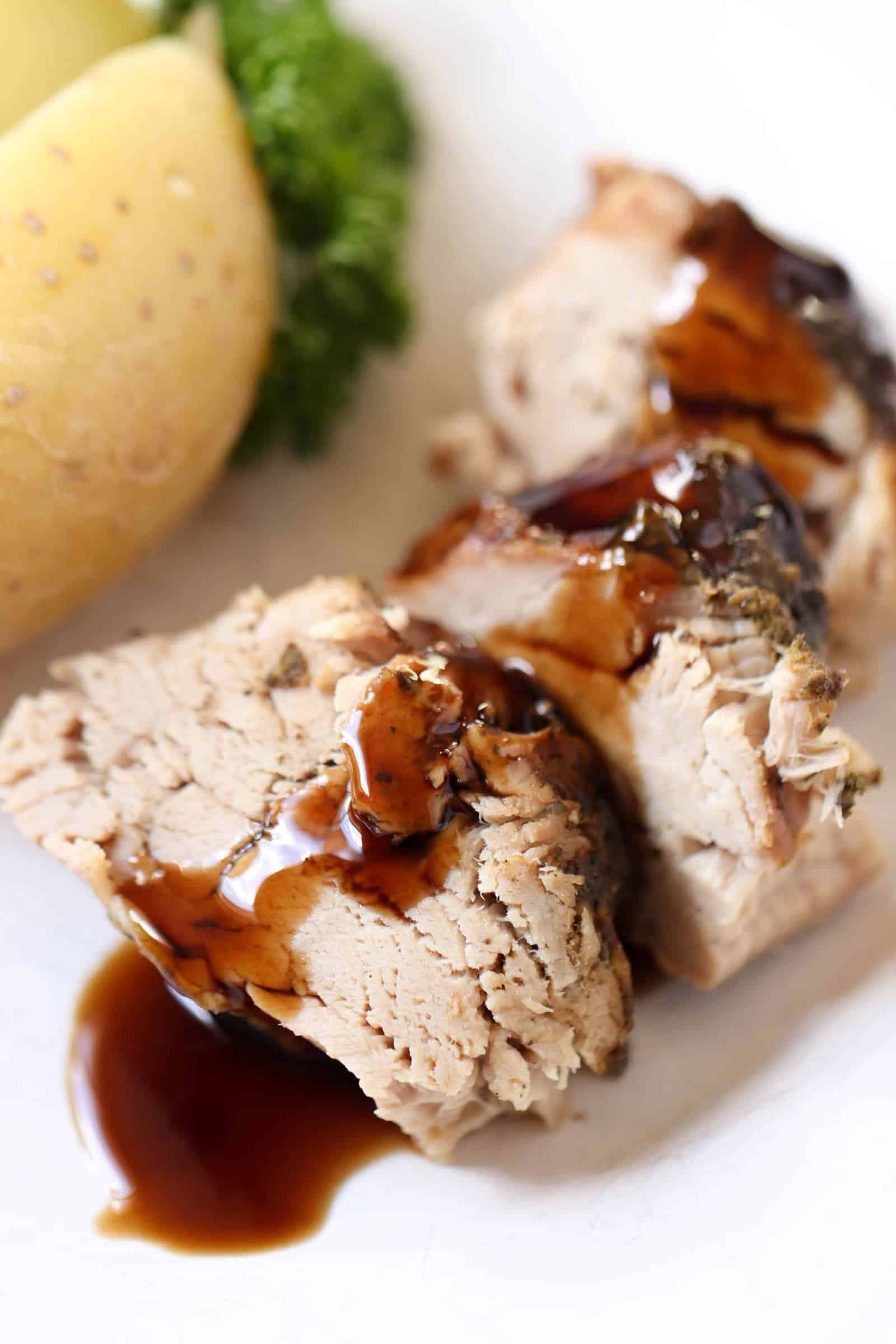 You probably know by now how much we love easy slow cooker recipes. This brown sugar and balsamic pork loin is one of our favorites.
The slow cooking makes the meat so tender, and the sweet but sour glaze is the perfect finishing touch.
This recipe is perfect for Sunday dinner or for when you really want to impress your mother-in-law. 😉
If you're in the market for a new slow cooker, every single one of us own this one. It's simple, but it never fails!
How to make this Balsamic Glazed Pork Loin:
In a small bowl, combine sage, salt, pepper and garlic. Rub this mixture all over your pork loin. If you don't have sage on hand, you could easily substitute it for oregano, poultry seasoning, or rosemary.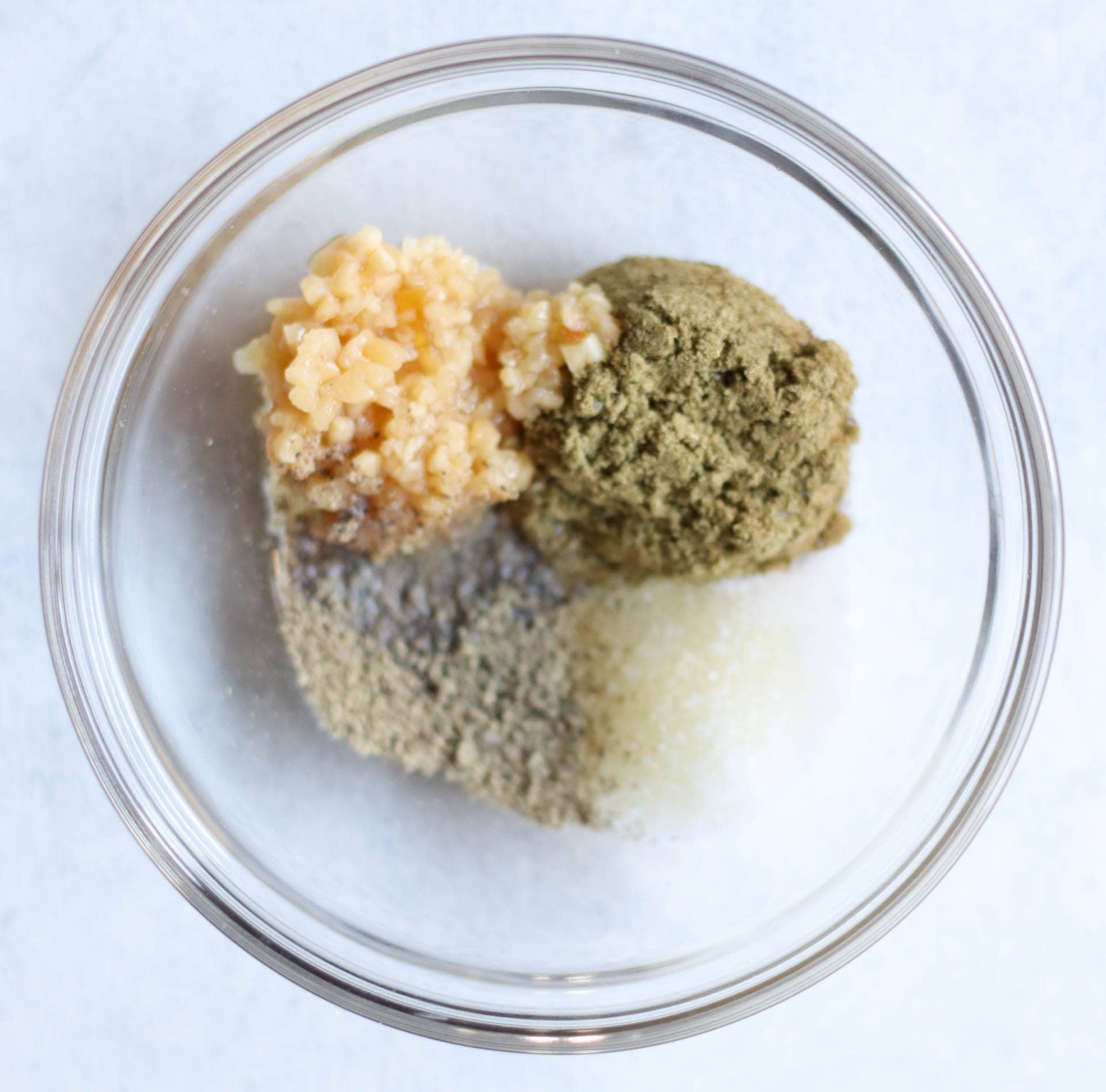 Place 1/2 cup of water in the bottom of your slow cooker (we like using these slow cooker liners for a quick cleanup), then place the pork loin in the slow cooker.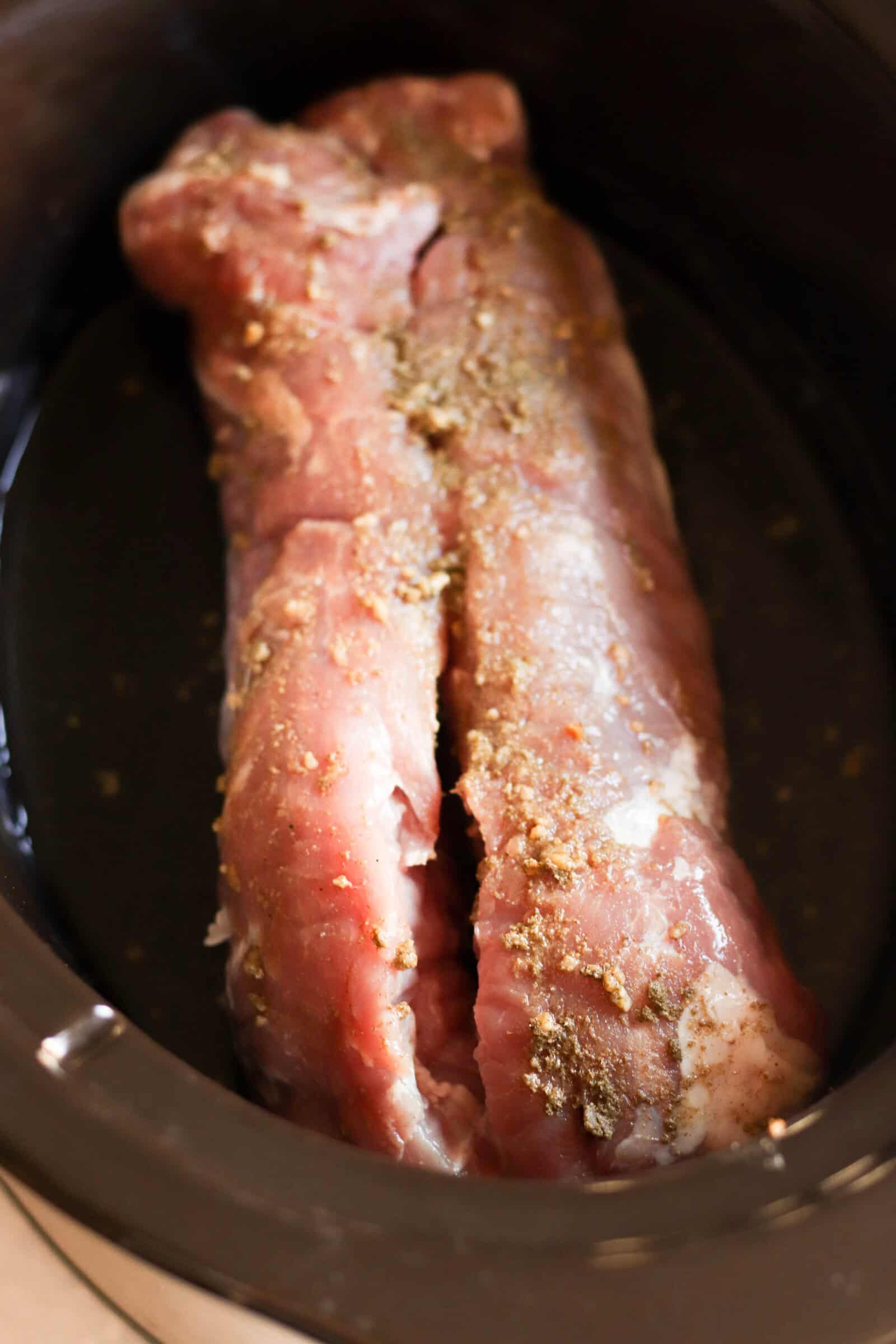 Cook on low for 6-8 hours. Usually we aim for 6 hours if we want to slice our pork, 8 if you want to serve it shredded. If you're short on time, you could cook it on high for 3-4 (but your meat won't be as tender).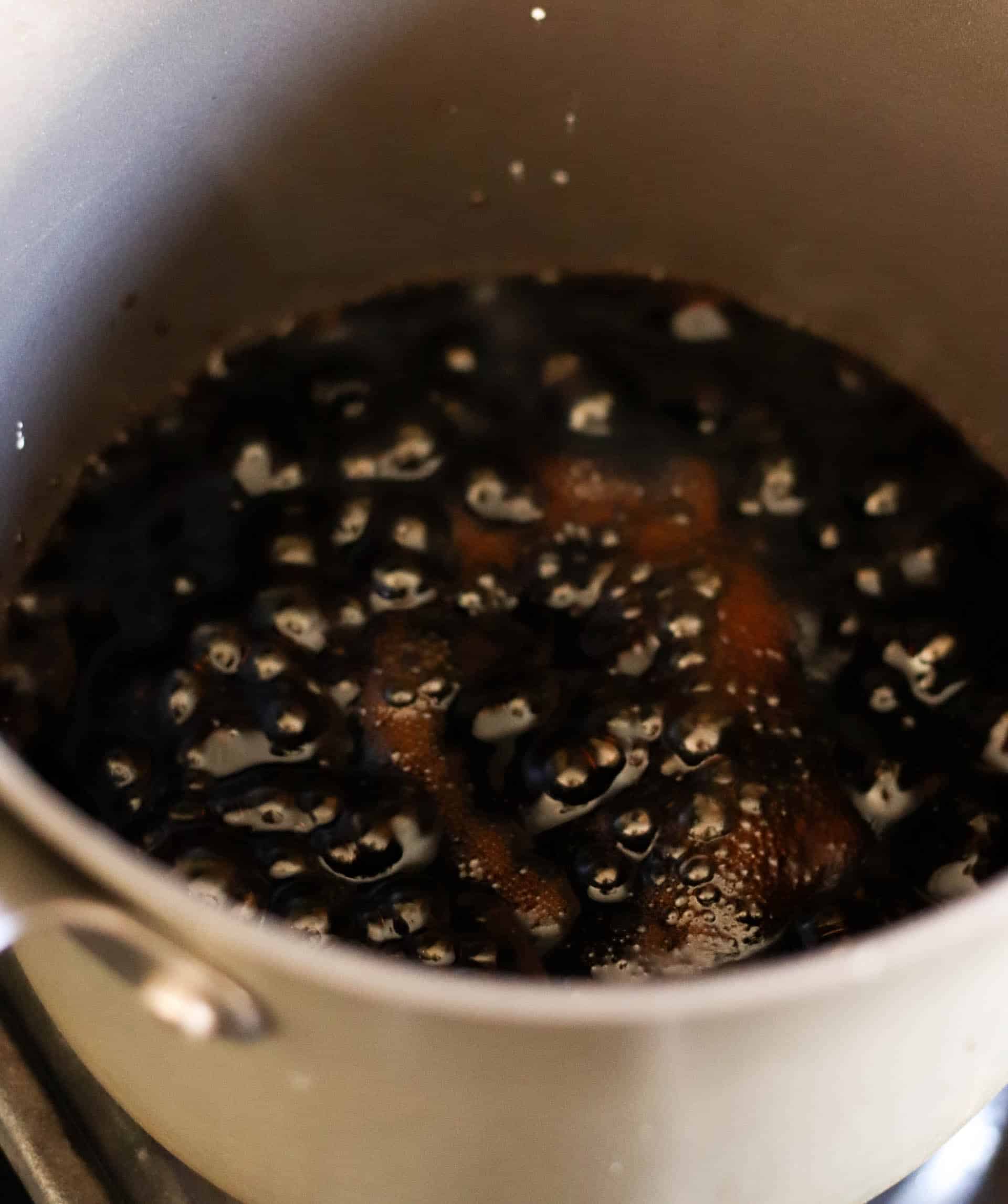 About 1 hour before roast is done, combine the glaze ingredients in a small sauce pan. Heat over medium-high heat and stir continuously until the mixture thickens.
Brush the pork loin with glaze 2 or 3 times during the last hour of cooking. (If there seems to be too much water in your slow cooker to glaze the entire pork loin without it rubbing off, just glaze the top).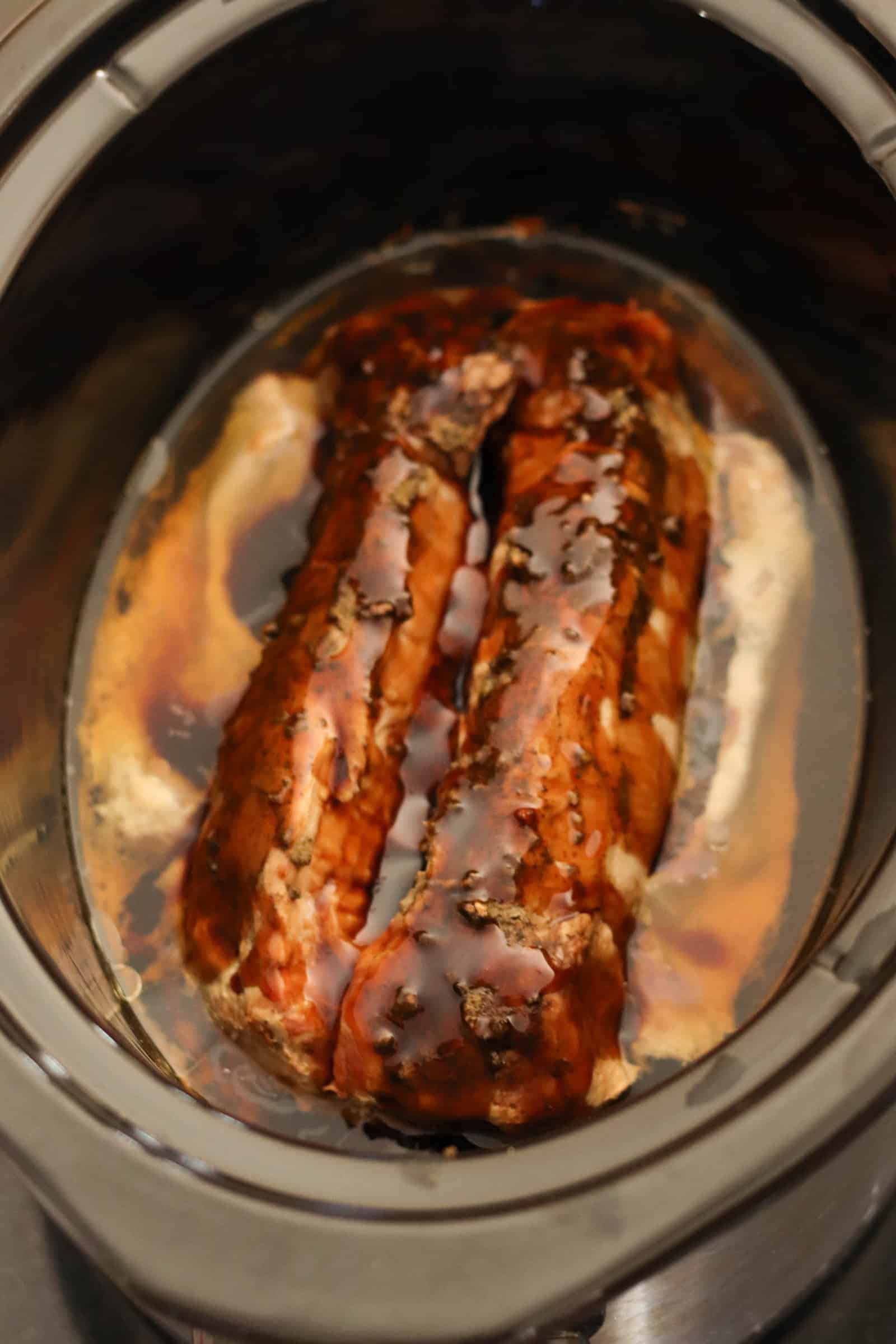 Serve with remaining glaze on the side.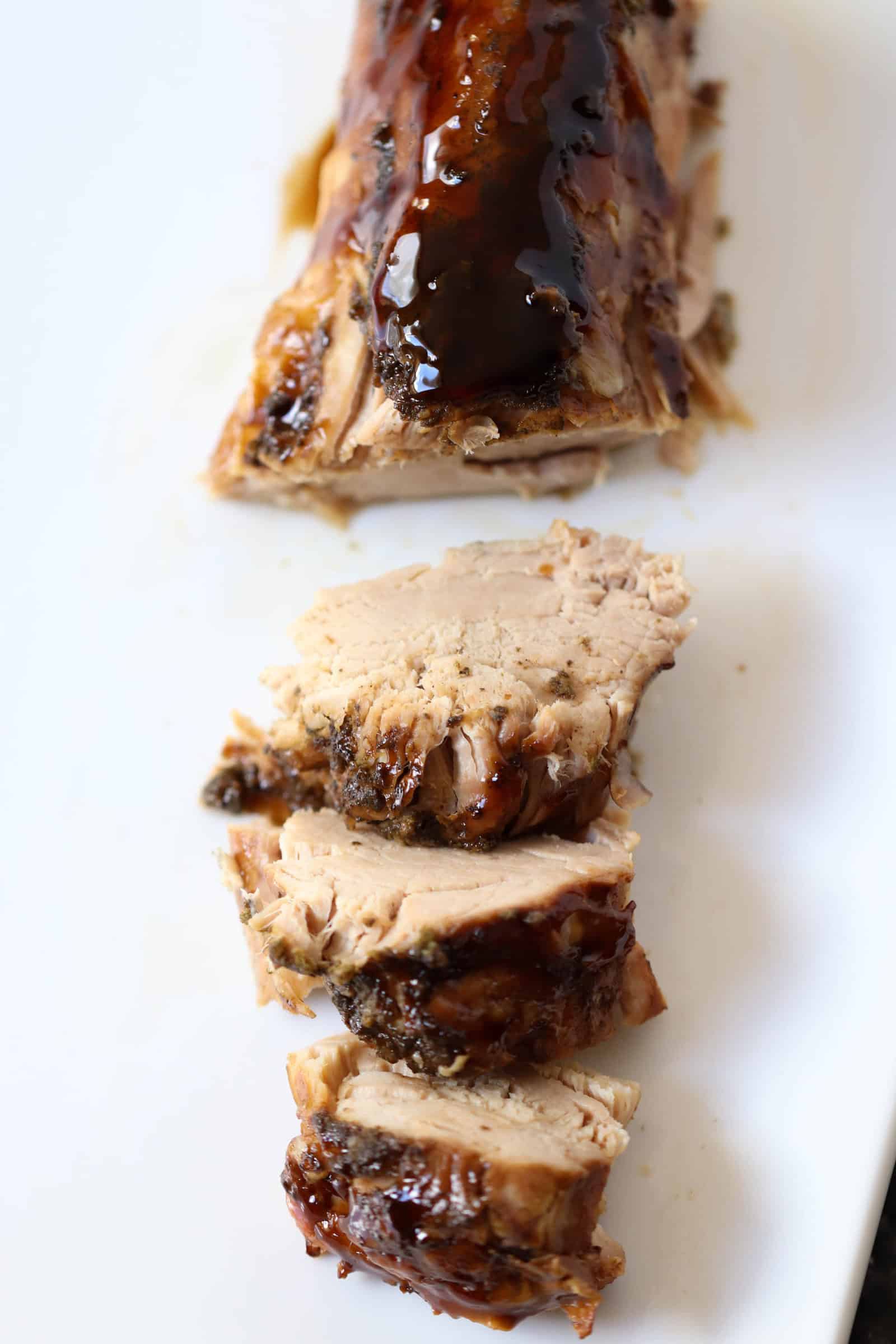 To cook this Pork Loin in the oven:
Preheat oven to 350 degrees. Heat a Tablespoon of olive oil over medium-high heat and brown the pork on sides.
Place pork in a shallow roasting pan. Combine sage, salt, pepper, and garlic, and rub it over the roast.
Bake for 45 minutes – 1 hour (until the internal temperature reaches 145 degrees). During the last 10 minutes of cooking, make the glaze.
Remove the pork from the oven, then brush the glaze over the top. Turn the oven to broil, and return the glazed pork to the oven for 5 minutes.
Remove and serve with the extra glaze.